---
With the help of artist Joshua Vides, Fendi is putting the art in fashion and the fashion in coffee with the opening of their very own bespoke cafe, "Fendi Caffe." The cafe and pop-up is located on the fifth floor of Harrods department store in London, and is opened throughout July and August. The cafe brings Italy to London. Fendi Caffe offers delicacies, desserts, beverages, and Baguettes (the leather kind). It features Italian delicacies, bag-shaped biscuits, and coffee and cakes imprinted with the Fendi logo.
In order to transform the Harrods space, Fendi tapped the creative genius of Joshua Vides, a visual artist, and illustrator from Los Angeles. Vides is known for transforming images and objects with his black and white illustrations—from sneakers to automobiles, to chapels. In collaboration with the House of Fendi, Joshua Vides converted the space into a monochromatic contemporary dining experience. It has Fendi branded walls, tables, menus, plates, and crockery. You can order coffee, bag-shaped biscuits, and cakes, all with Fendi insignia. Joshua Vides and Fendi also collaborated to create limited edition items, including bags, blankets, and prints. Vides designed three Fendi bags tagged with his illustrations.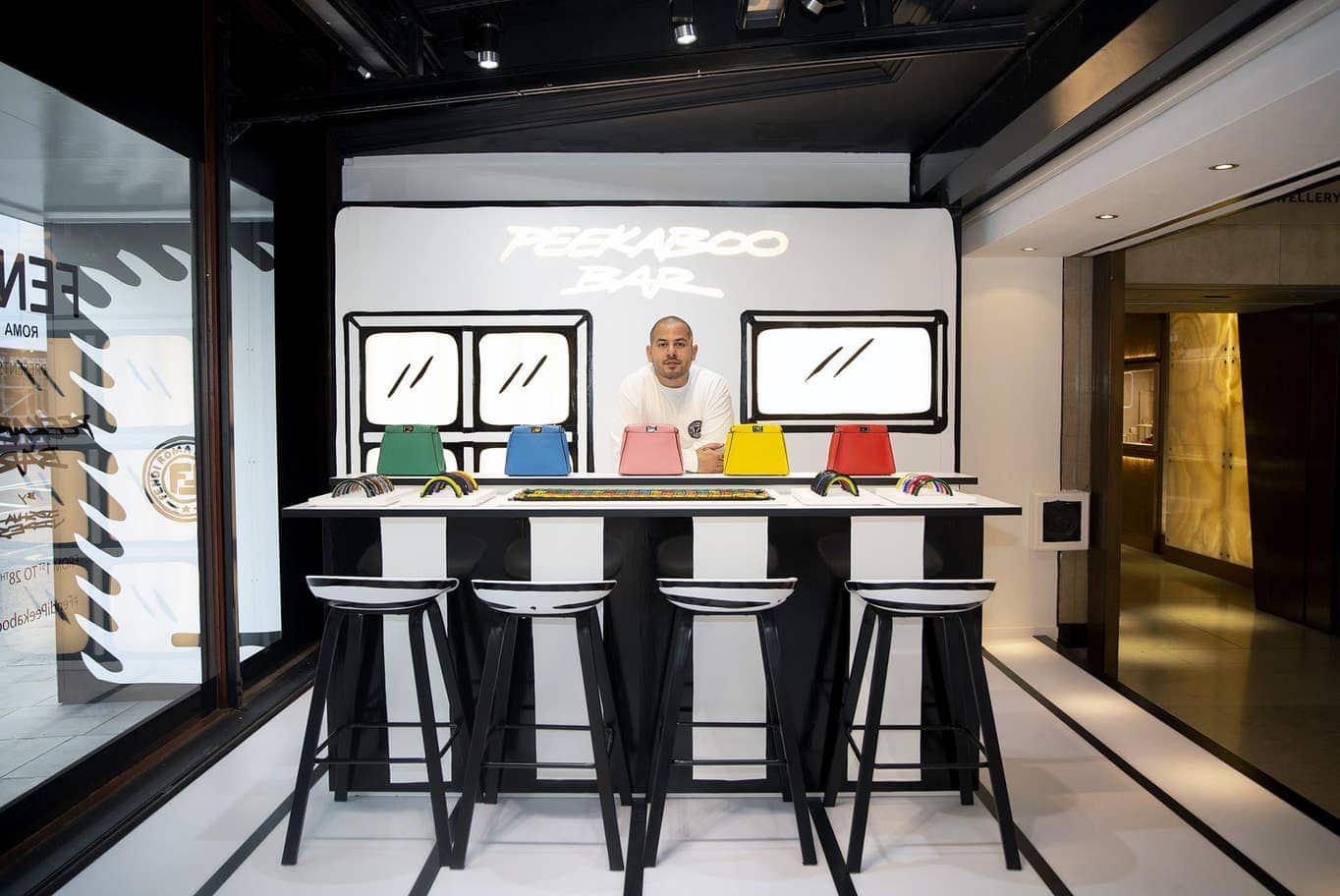 The Fendi Caffe and pop-up also features the Fendi Peekaboo Bar. Shoppers have until July 28 to customize their own Mini Peekaboo Bag. The body, handle, and strap of the bag can be mixed and matched. With 20 options for the body, 25 options for the handle, and 7 for the strap, each shopper will leave with their own unique Mini Peekaboo.
Fendi and Joshua Vides have painted a space in which the shopper has full agency over their experience. They become the designer and buyer. They are the consumer and the merchandiser. Meanwhile, Fendi is simply a facilitator for that interaction. The Fendi Caffe is not Fendi's only pop-up. There is a luxury concept store in Harrods' Shoe Heaven. There is a men's piazza pop-up that showcases the fall/winter 2019 collection. There are even Fendi taxis touring the city of London. Needless to say, Fendi is creating spaces for its buyers to engage with products in exciting and innovative ways.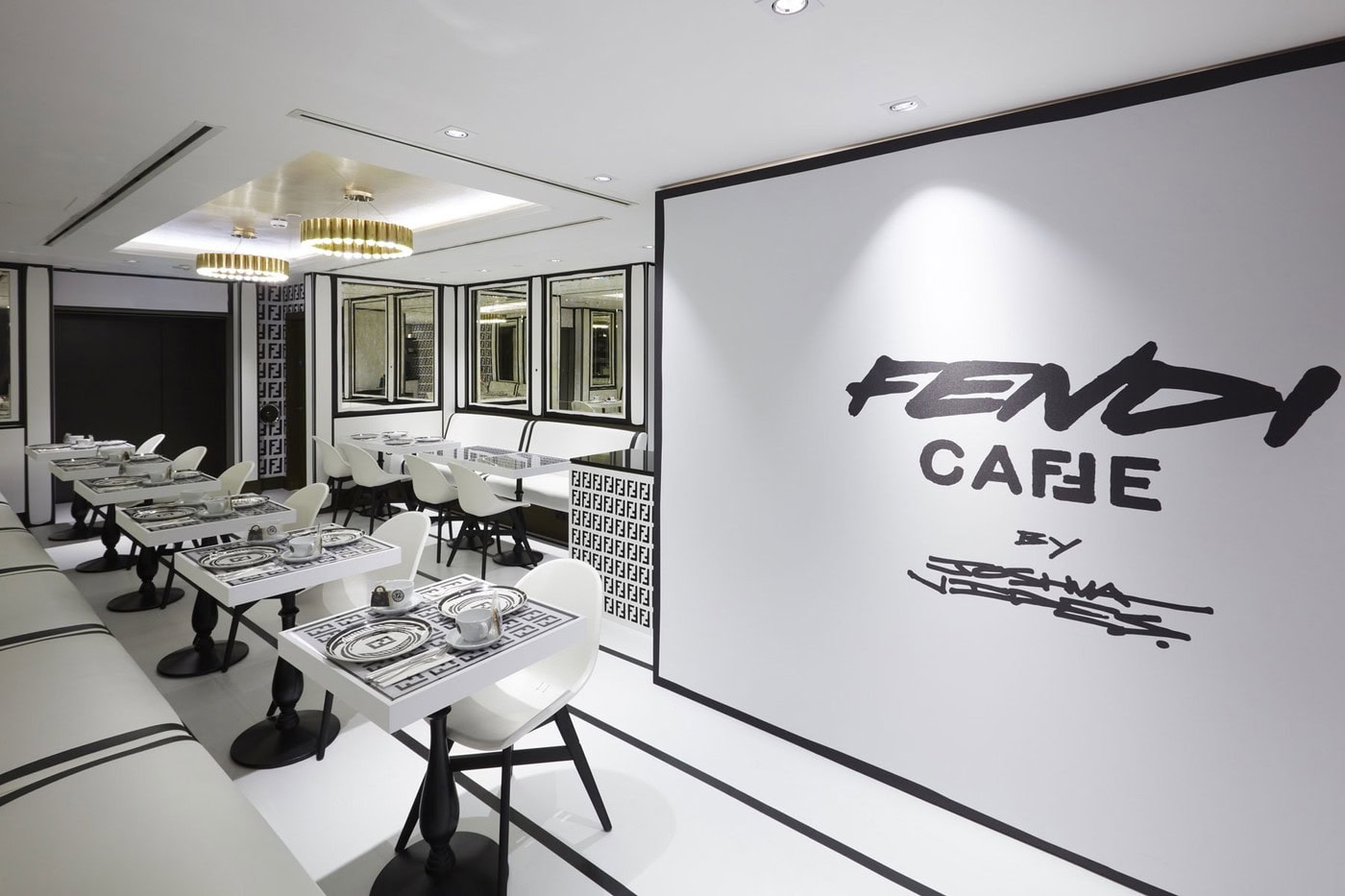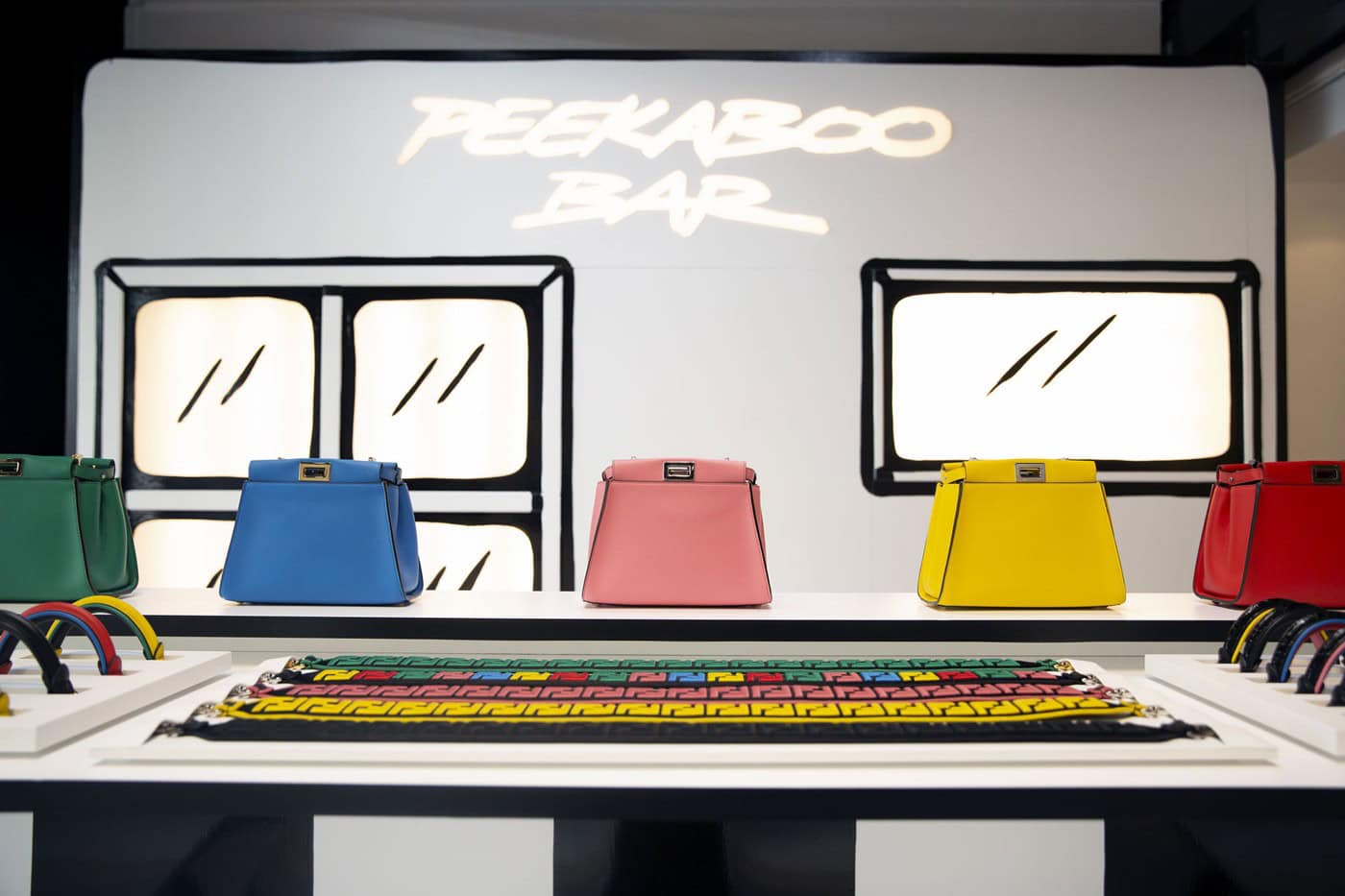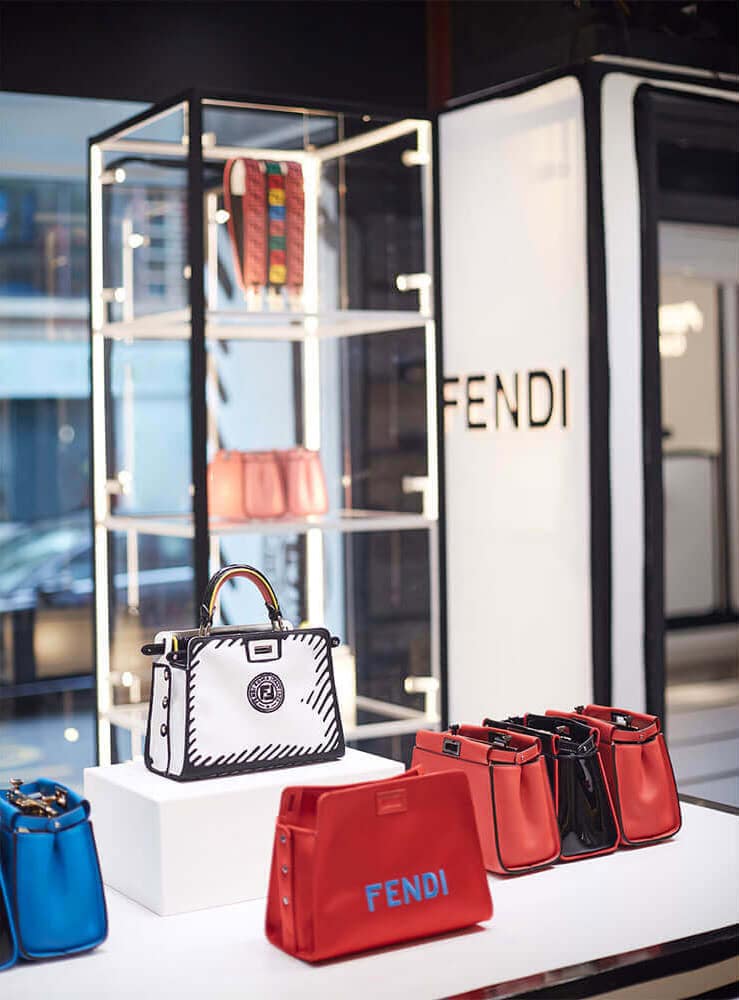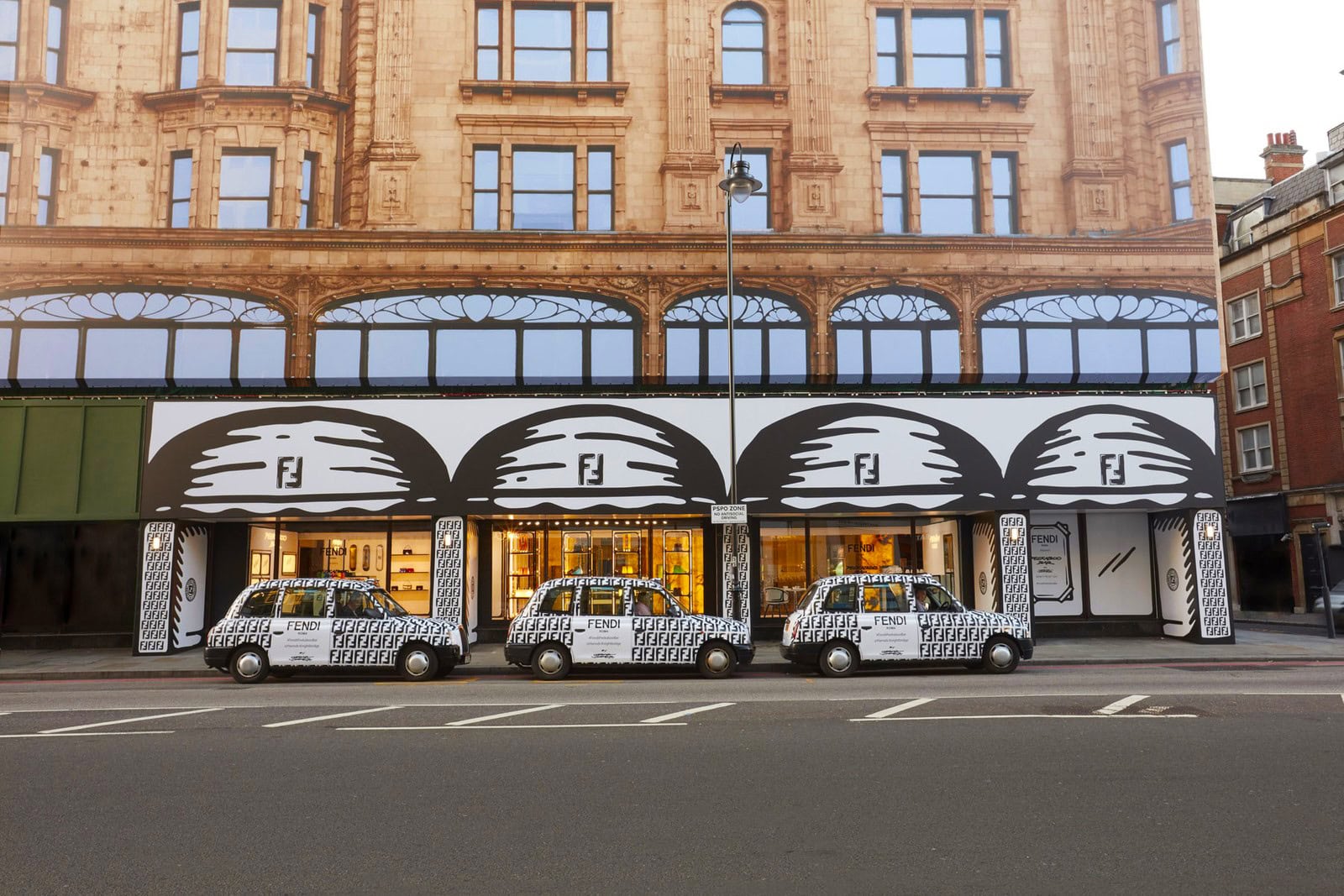 ---