---
Sisters, singers, and rising superstars Chloe x Halle are featured in the latest ad campaign from Fendi, with art direction by Andrew Makadsi, photography by Julian Dakdouk, and a short film by videographer Derek Milton. In a break from tradition that was likely inspired by limitations imposed by the global pandemic, Fendi gave complete creative control to Chloe x Halle to collaborate with the creative team of their choice. The resulting ad campaign was shot at the sisters' home in Los Angeles, CA, with styling by Zerina Akersthe who is the duo's personal stylist, and also the wardrobe curator for Beyoncé.
The short film is set to the song 'Busy Boy' from Chloe x Halle's newly-released, critically-acclaimed sophomore album 'Ungodly Hour'. The song is about a young man who is "so damn fine" but isn't worth these young women's time, due to his propensity for playing the field and sowing his oats, as the old sayings go. Subsequently, the video plays out as a sort of visual documentation of what the 'Busy Boy' wants, but cannot have. The sisters described the process of filming as follows: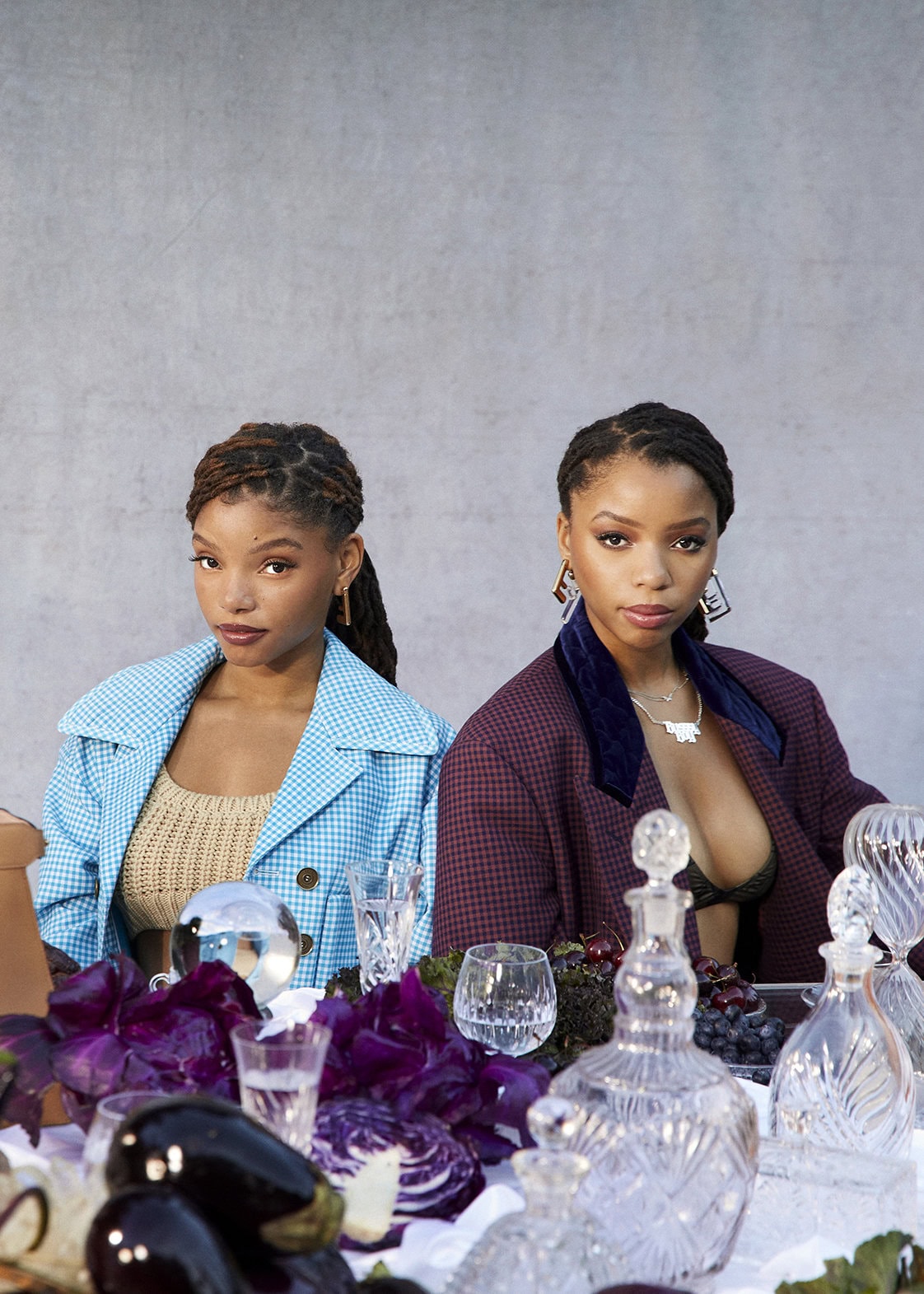 This video was inspired by a song off of our new album called "Busy Boy." With the playful lyrics, we wanted to mix dreamy scenery to compliment the song and the playfulness of the peekaboo bag. Filming content during quarantine is so much fun because it allows you to be extra creative, and in this case, we got to shoot every scene from home in our backyard.

– Chloe x Halle
The film and photography capture an intriguing mix of girlish innocence and grown-up sexuality. On the one hand, there are day-time dresses that cover from head-to-toe, pink tennis balls, and crystal cups filled with water reminiscent of a child's tea party…and on the other hand, there are night-time dips in the pool with low-cut swimwear and lipstick and candlelight. The photographs show a similar dichotomy; for example the shot with an elaborate table setting in which Halle (who was recently cast as Ariel for an upcoming live-action version of "The Little Mermaid") appears quite chaste…but Chloe wears a revealing jacket and bra combo, and plump eggplants are piled suggestively at the forefront of the image. The eggplant is a notorious emoji used for sexting…and the full lyrics to the song 'Busy Boy' allude to inappropriate drunken texts, one of many reasons Chloe and Halle will not engage with the busy boy beyond a very casual flirtation. According to the words of the song: "That's why I just play with you, I spend a little time, don't stay with you".
Kudos to Fendi for giving Chloe and Halle the creative control to tell their own story. The result is definitely not a cookie-cutter ad campaign, and there are many layers of meaning packed into their visually appealing mix of youthful beauty and provocative innuendo. It leaves us wanting more of all three: Chloe x Halle x Fendi…and that is the ultimate measure of success for any ad campaign, is it not?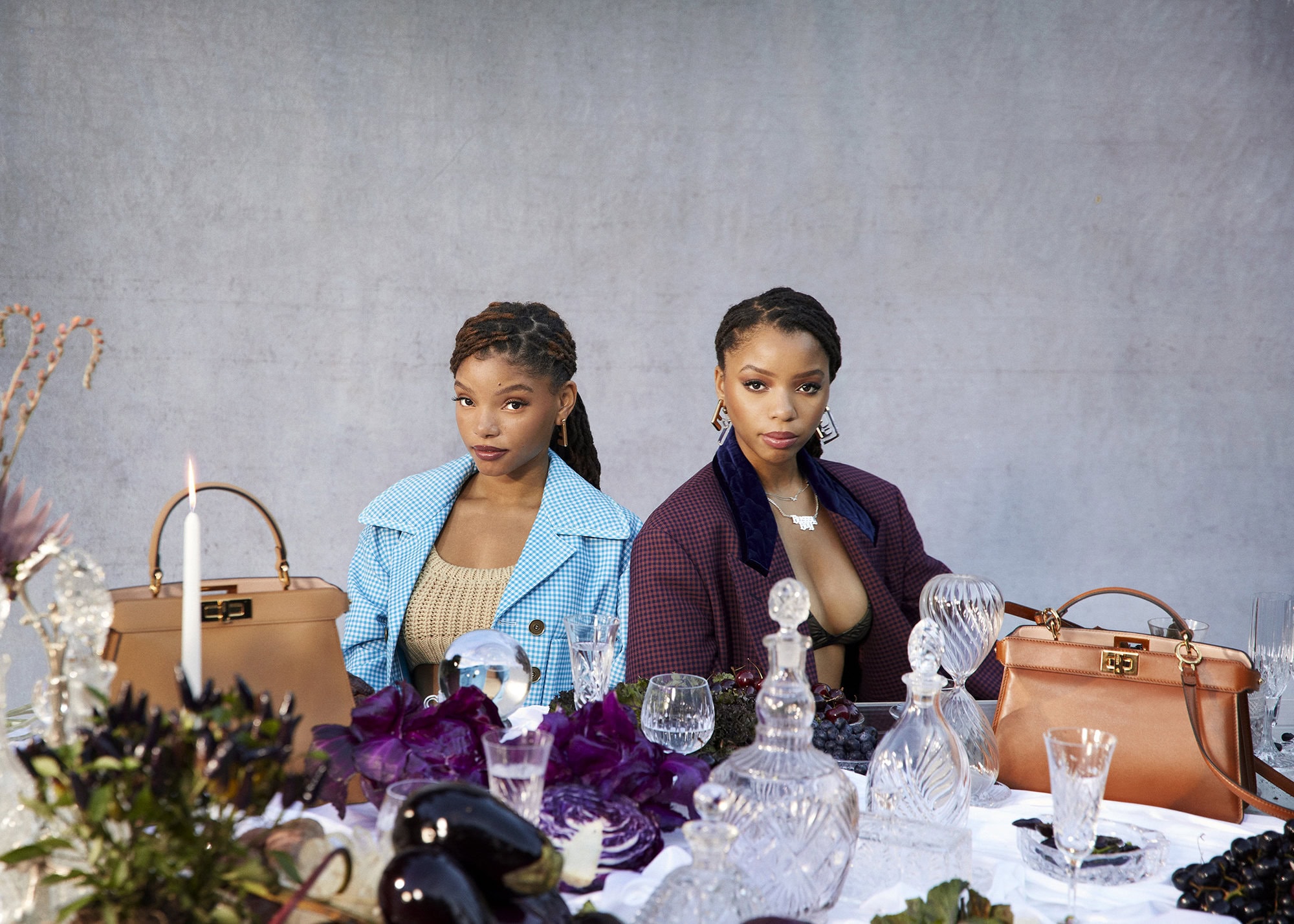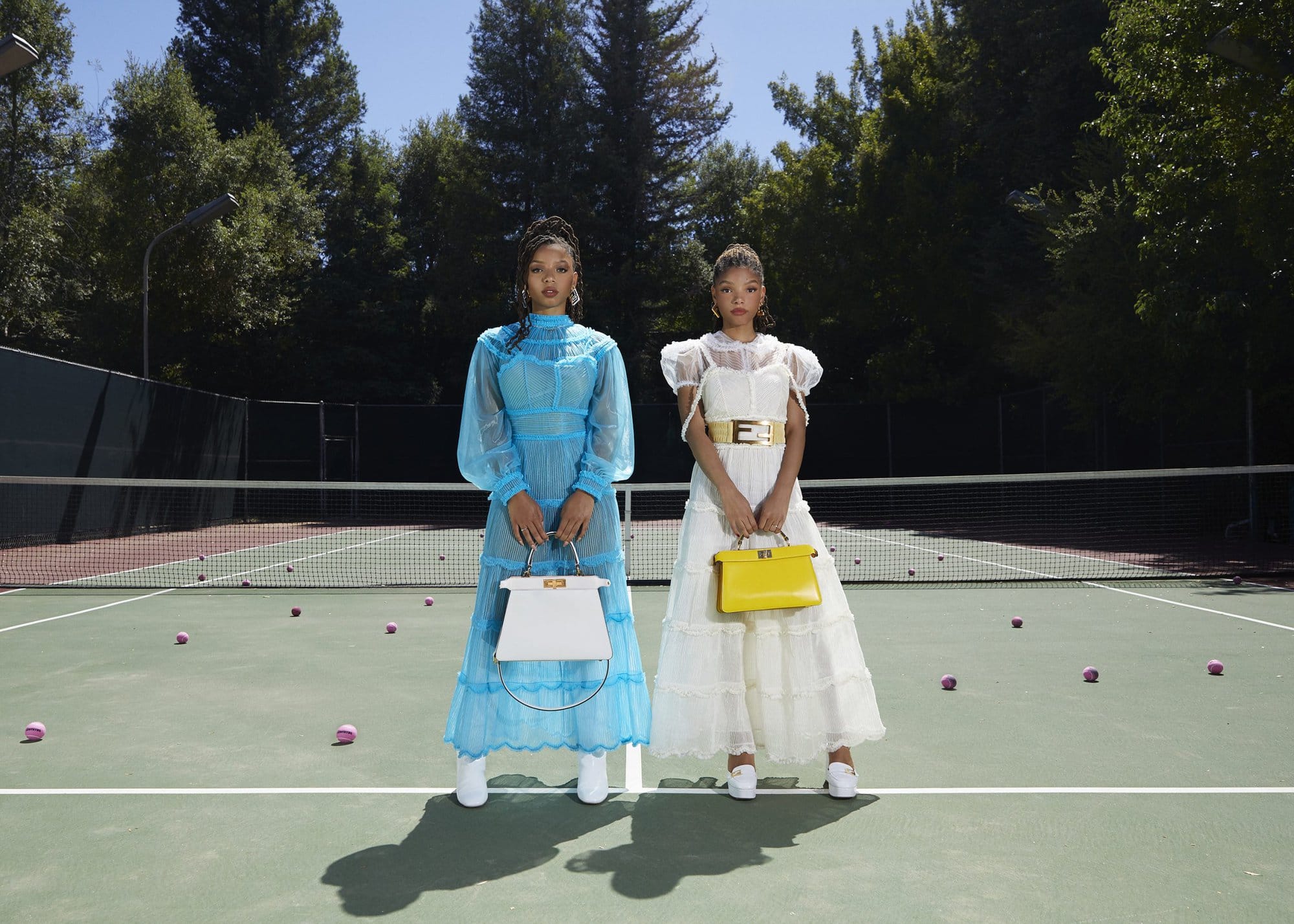 Fendi Creative Director | Silvia Venturini Fendi
Creative Director | Andrew Makadsi
Videography | Derek Milton
Photographer | Julian Dakdouk
Talents | Chloe x Halle
Stylist | Zerina Akers
Location | Los Angeles
Music | "Busy Boy" from Ungodly Hour Album by Chloe x Halle (2020-Parkwood Entertainment/Sony Music)
---