Fendi Men's Spring 2022 Ad Campaign Creative Direction by Nico Vascellari Photographer Mattia Zoppellaro
Shot in Rome, on the rooftop of the Fendi Headquarters at Palazzo della Civiltà Italiana, the new advertising campaign for the FENDI Men's Spring/Summer 2022 Collection designed by Silvia Venturini Fendi – Fendi Artistic Director of Accessories and Menswear – brings the same energy and atmosphere of the show that took place in the same location. The collection comes alive through the campaign photographs and videos under the creative direction of multifaceted Italian artist Nico Vascellari.
The subtle palette of the collection echoes spring flora and the transient skies, as the ones portrayed in the advertising campaign. Pastel shots of lemon and lime, ice blue, lavender, pistachio and peony are shown against mineral shades of travertine, chalk, graphite and slate, giving life to a spectacular canvas of soft colours. Plucked from the Fendi archives, an illustrated map of Rome becomes Fendi Land, a cartographic drawing of the city with freehand FF logos. Following the idea of distorted reality, the Peekaboo appears with iconic Selleria macro stitches or in matte nylon, along with the new mini Fendiness backpack featuring its signature utility buckle and crossbody style.
Signature looks are captured in a daydream atmosphere, picturing models walking and standing across a cloudy Roman sky which evolves through the course of the day. The idea of a vision is enhanced by a play of mirrors and reflections, doubling models and multiplying points of view in a single shot. The campaign displays the idea behind the collection: a playful escape from reality, subverting everyday objects with the heights of Fendi craftsmanship.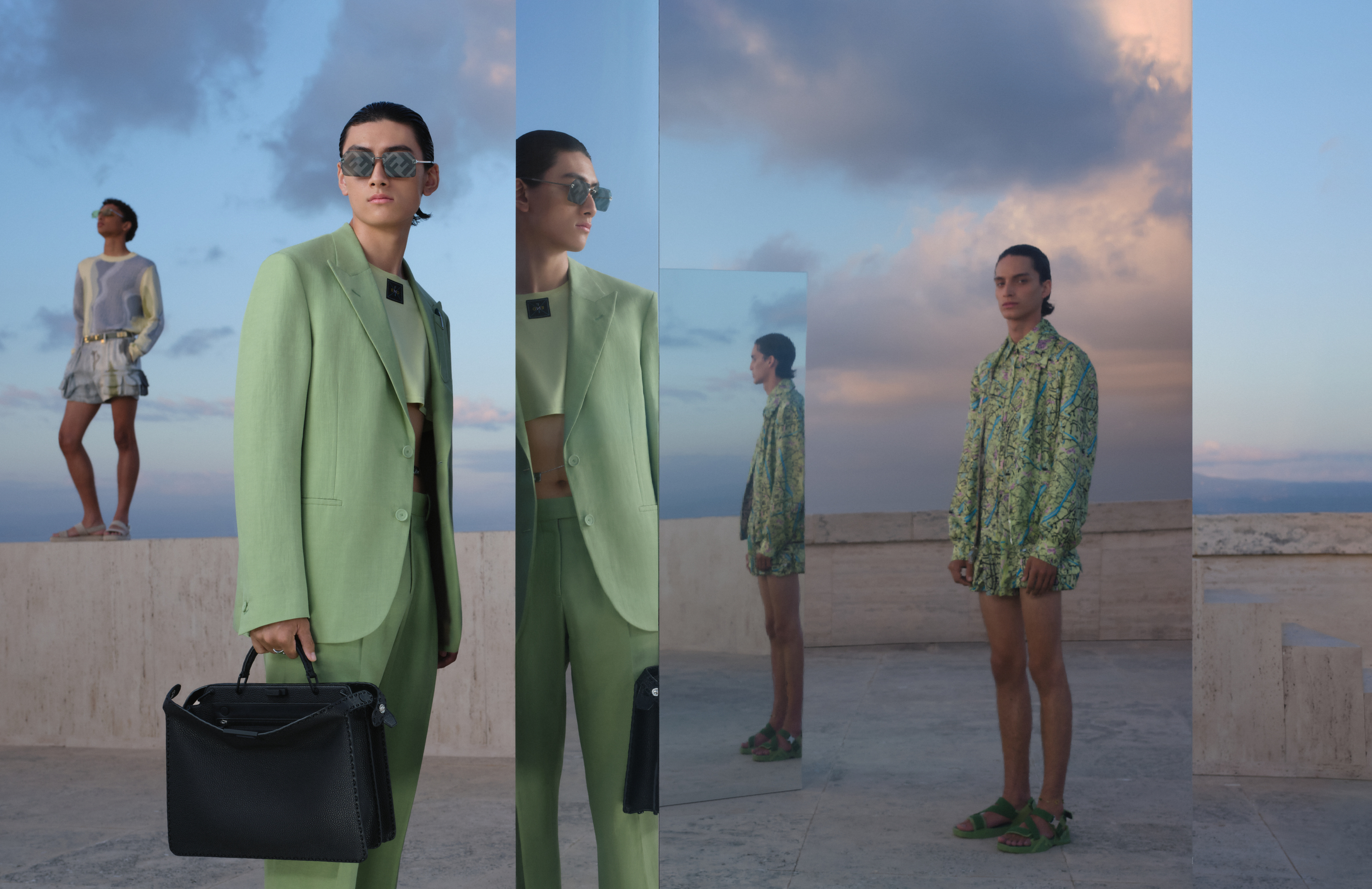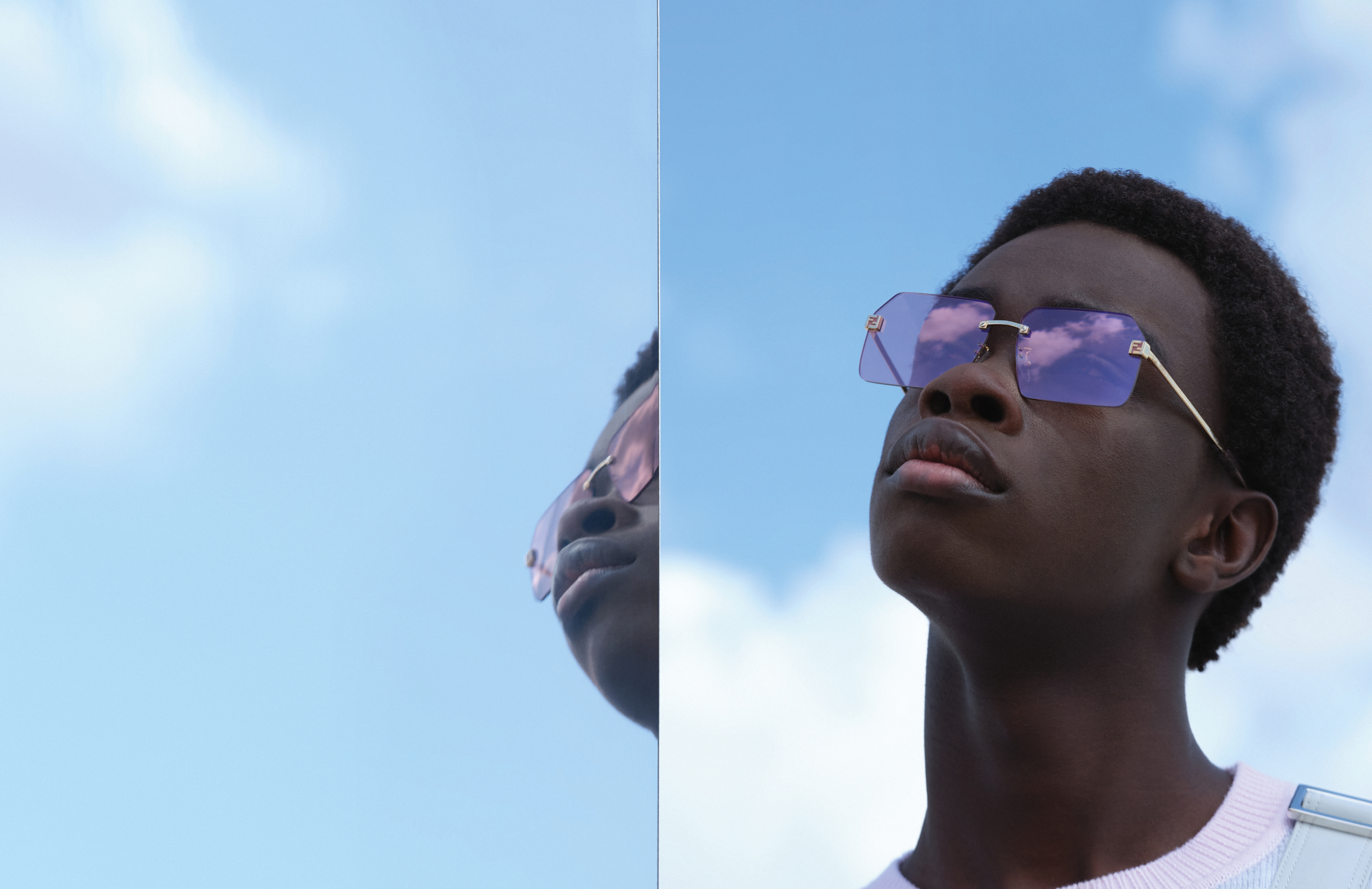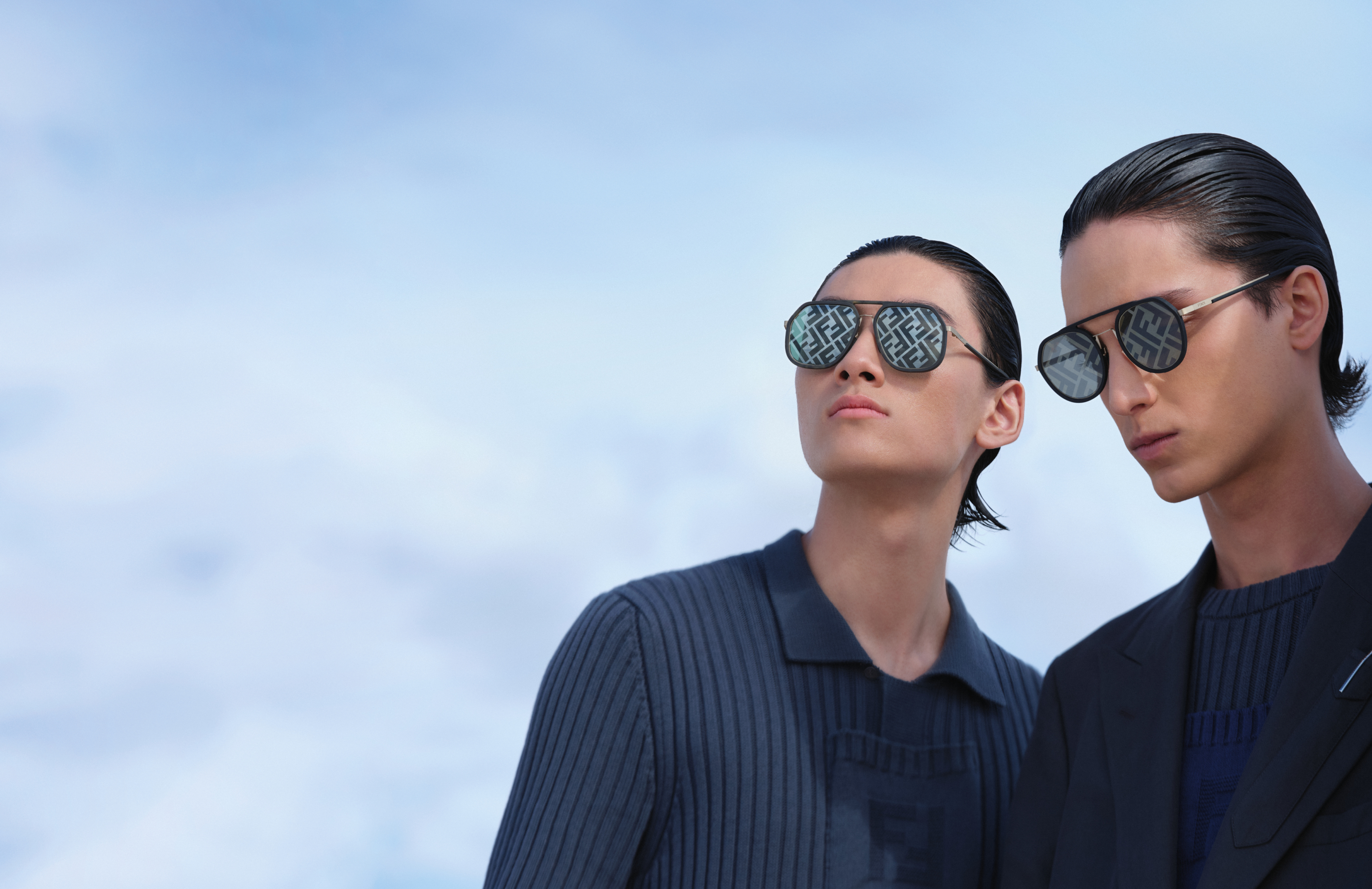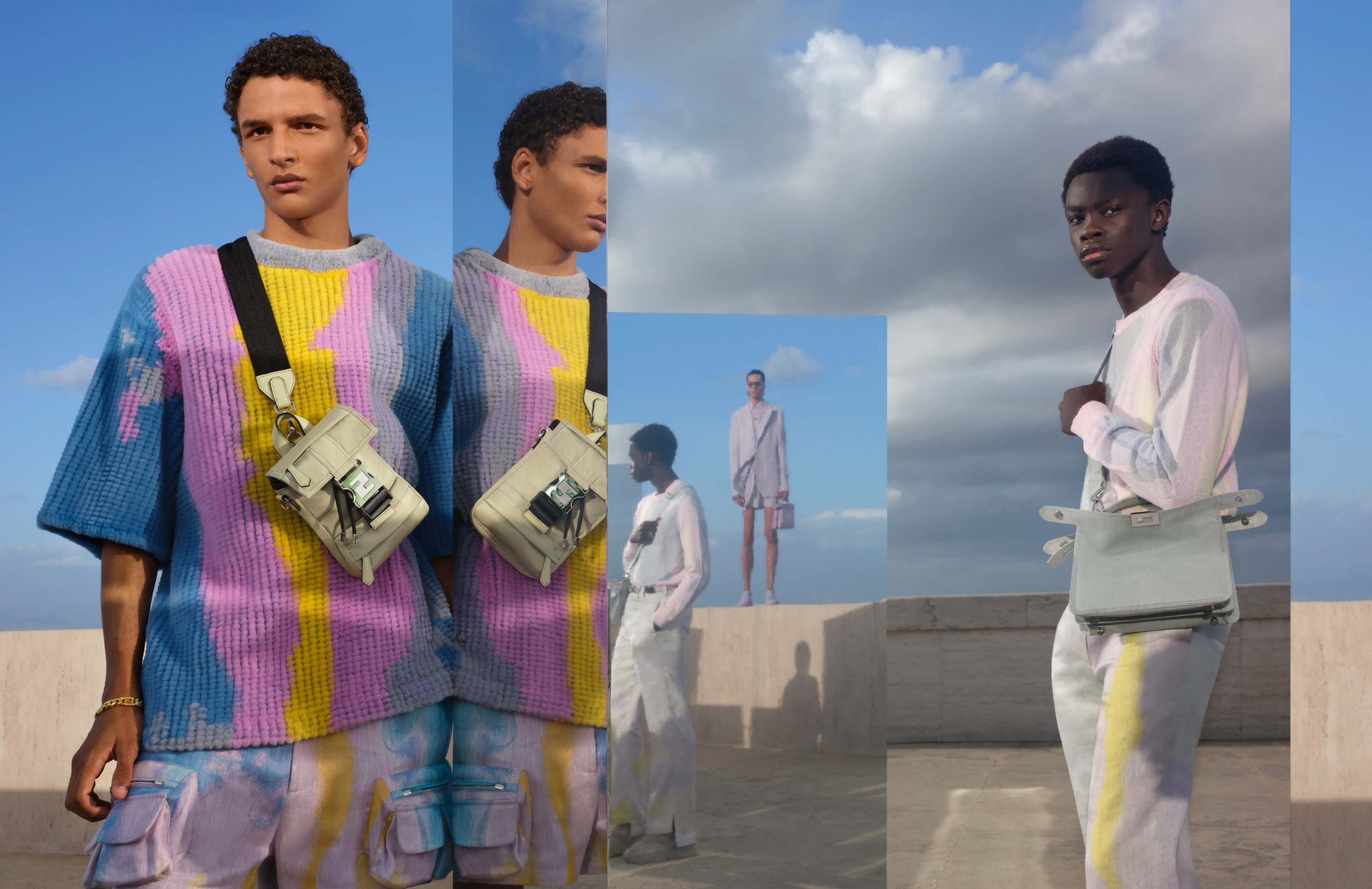 Artistic Director of Accessories and Menswear | Silvia Venturini Fendi
Artistic Director of Jewelry | Delfina Delettrez Fendi
Creative Direction | Nico Vascellari
Photographer | Mattia Zoppellaro
Videographer | Giulio Tami
Models | Jethro Sapon, David Ge, Ibra, Dries Haseldonckx
Stylist | Julian Ganio
Location | Rome
---