Fendi announces the opening of its new boutique in the Greek island of Mykonos, in the Aegean Sea, inside the Nammos Village, one of the most important summer and shopping destinations located in the south of the island. 
Inspired by the Mediterranean culture and the Mykonian flair combined with the signature Fendi codes, the store of approximately 90 m² has been designed with a special and exclusive concept.
The two-floor store, realized in the traditional white Cycladic architecture, welcomes the entire Fendi universe, with all categories from the womenswear and menswear lines. Thanks to the numerous windows, the inside and the outside are connected, and sun light fills the rooms.
The look and feel across the spaces are chic and elegant, with colors, shapes, finishings and furniture typical of the island's interiors. Walls are characterized by rounded shapes and arches emphasized by the use of a light-colored pozzolanica and natural stone. The ceiling is with white joists and bamboo, while the floor is in oak wood with light blue resin inserts.
Cross gender ground floor is dedicated to leathergoods, accessories and shoes, exposed on turquoise oxidized copper displays that recall the colors of the seabed.
Walking up the softly shaped staircase with ivory resin steps, the first floor opens to an area dedicated to woman and man ready-to-wear. The fitting room surprises with a precious raffia wallpaper with inserts that recall marine atmosphere.
The furniture is a selection of bespoke pieces in travertine and pieces that recall local interiors in wood, rattan, and bamboo.
Two terraces are designed to give continuity to the indoor feel: light blue resin at floor and raffia and bamboo furnishings. Handcrafted colored ceramic vases, enrich the space.
A Fendi Peekaboo ISeeU Medium bag in white croco, with white leather lining featuring a very precious and shiny finishing together with a Pequin motif wooden handle and palladium accessories, is sold as an exclusive for Europe in the Mykonos boutique.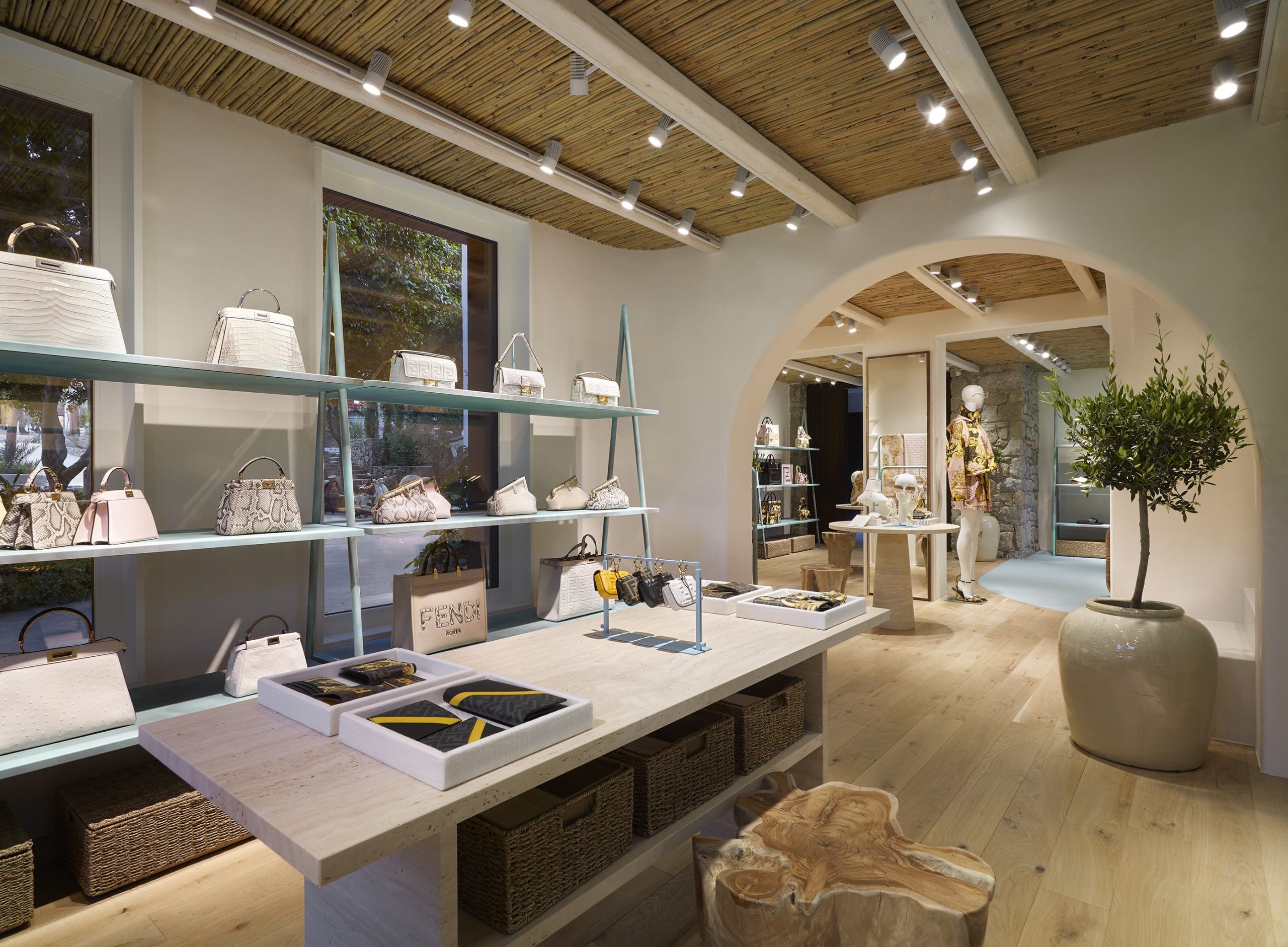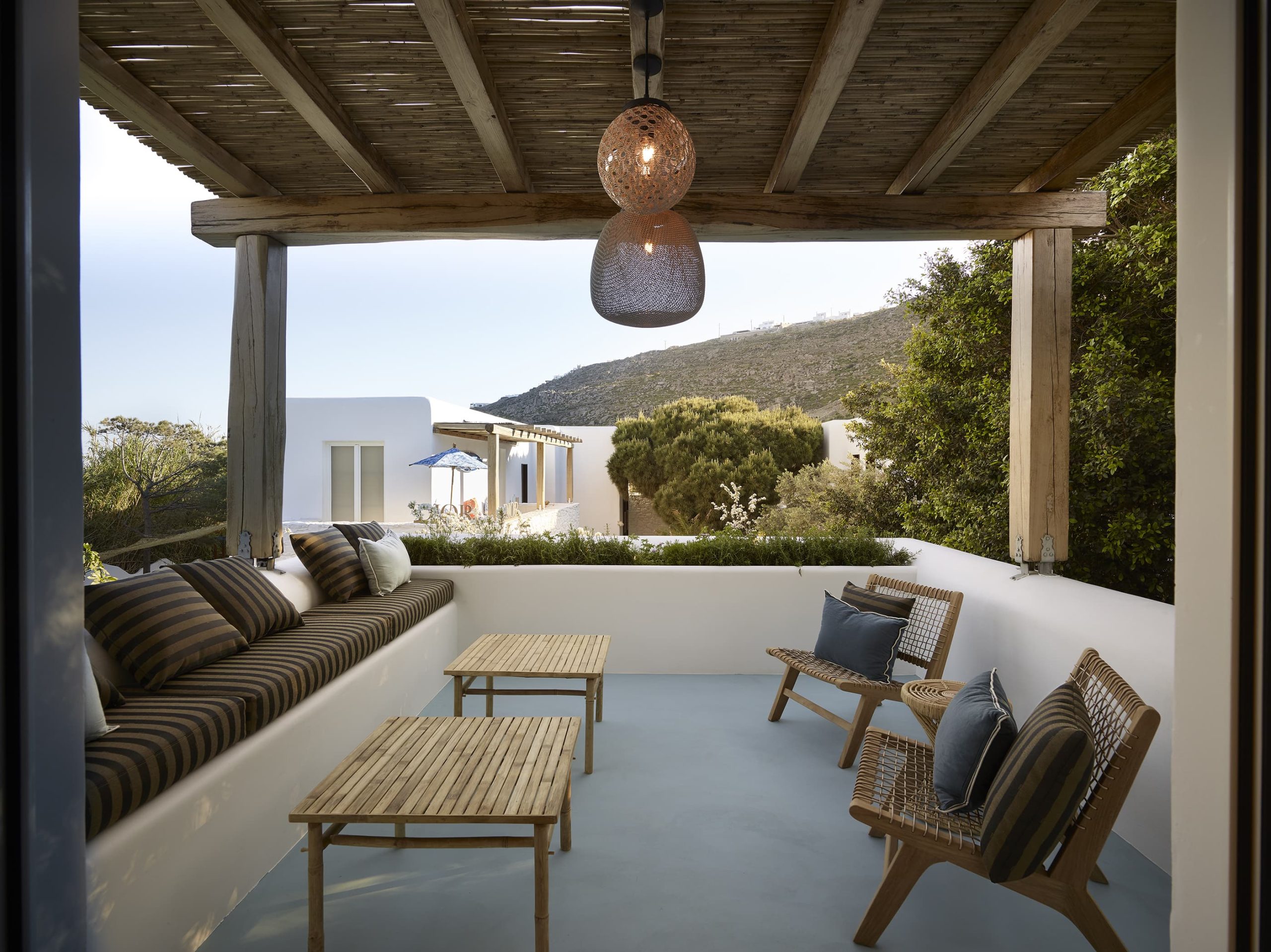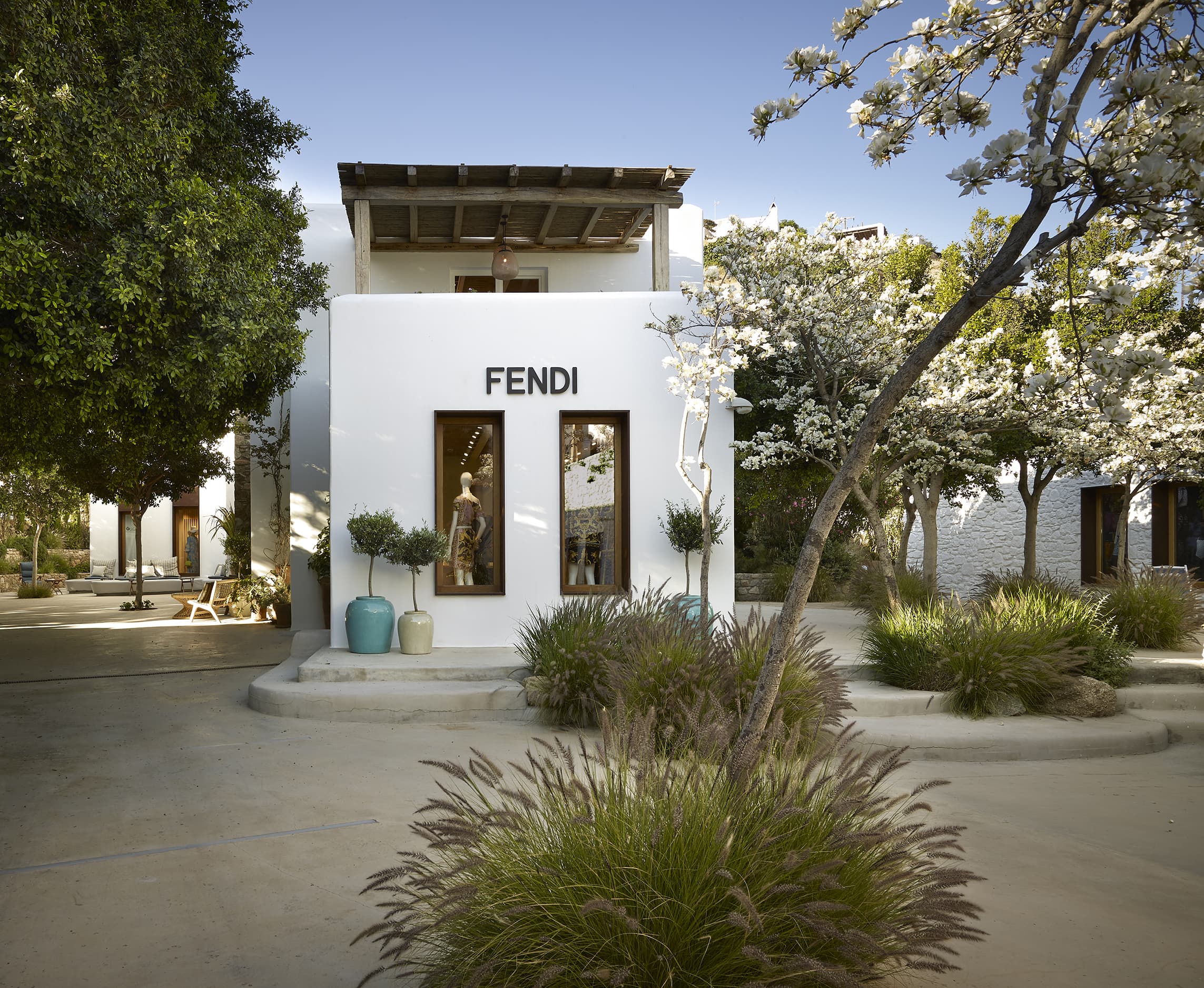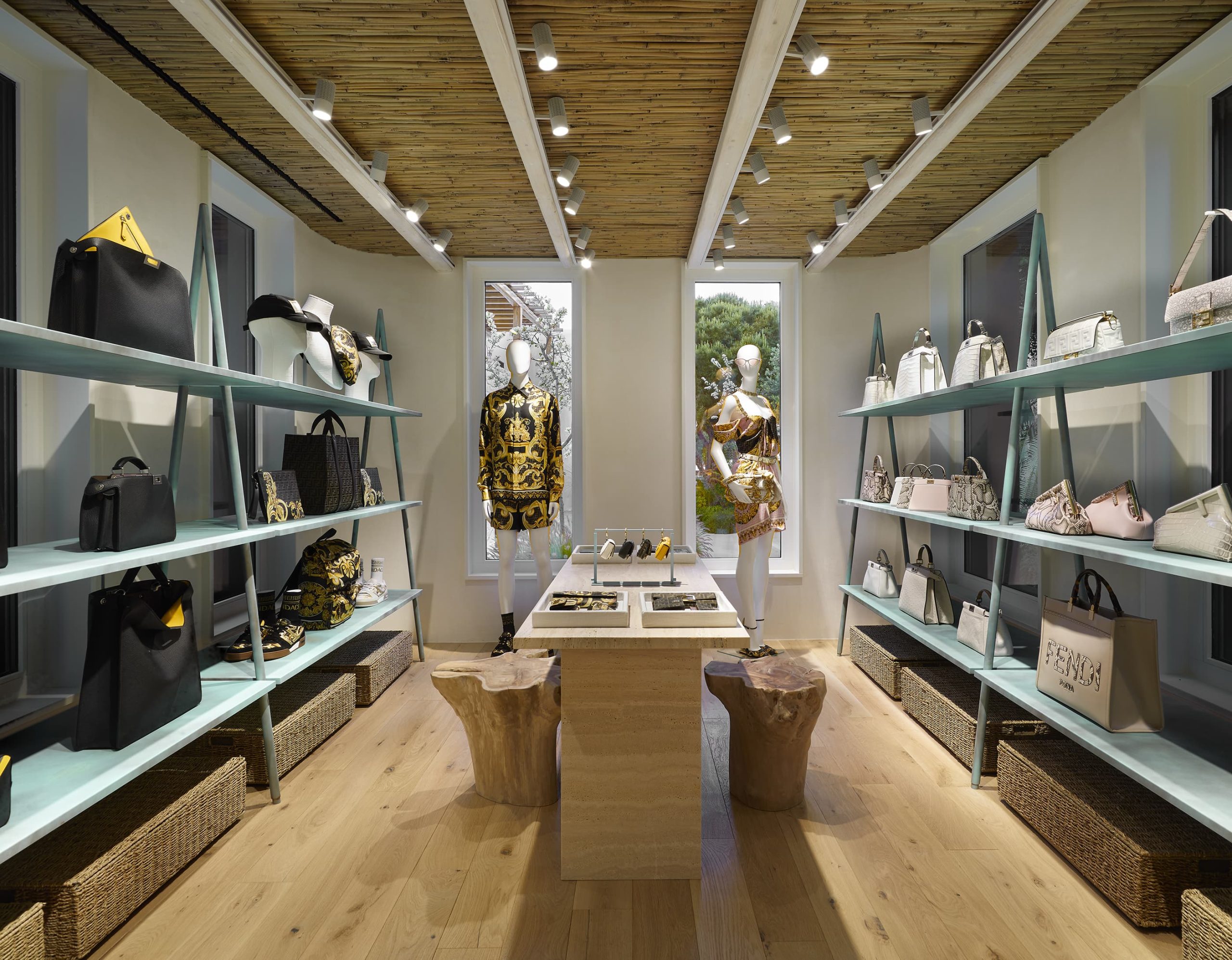 Mykonos, Greece
Nammos Village

---