---
Fendi has enlisted the talents of actor Kiernan Shipka and her best friend Christian Coppola for a holiday ad campaign inspired by the film Roman Holiday. Though typical of many fashion films showing attractive young people traipsing through Italy on a fun-filled adventure, its hard not to like the campaign's pleasantly retro color schemes, 50's-inspired styling, and Fendi-patterned bike helmets.
Shipka is best known for her role in the Netflix's supernatural teen soap opera 'The Chilling Adventures of Sabrina' and her comic-book-like appeal is used here to great effect. The film does in fact document her very first day in Rome, and her enthusiasm shines through despite the lack of dialogue. Christian Coppola, a distant relative of the Francis Ford Coppola family, is an effective foil to Shipka's childlike shenanigans and the comfortable camaraderie they share would be difficult to fake. Indeed Fendi is wise to tap into these types of relationships, because even though Coppola is not accustomed to being in front of the camera, the body language of two real-life friends translates quite handily into film. The city of Rome itself functions as a third character in the film, as Shipka and Coppola reenact part of a famous movie scene with Audrey Hepburn and Cary Grant at Trevi fountain.
When it comes down to it, these types of ad campaigns really depend on the chemistry between the stars of the film. Luckily for Fendi, Shipka and Coppola have chemistry to spare, and so we are happy to go along for the ride.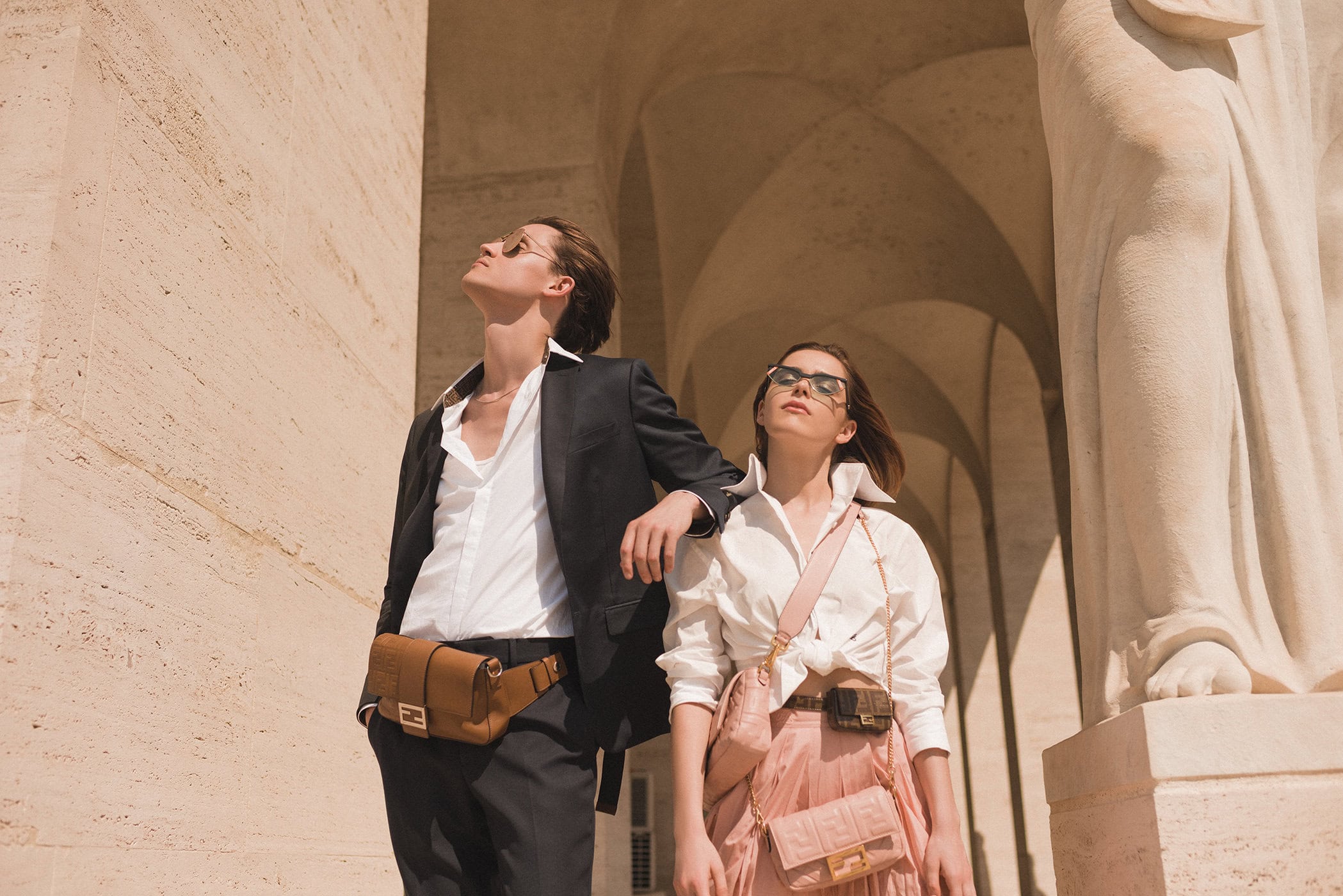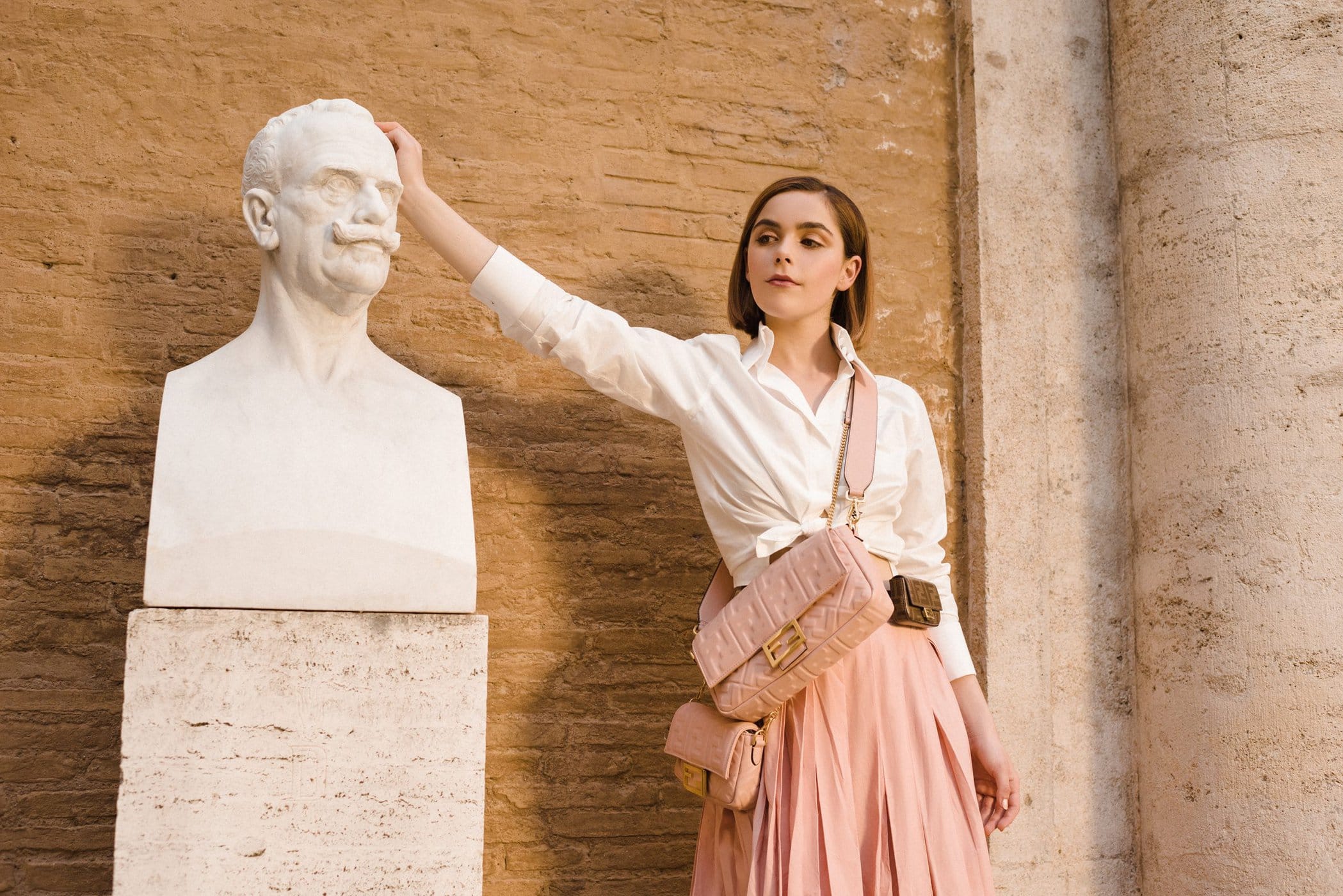 Fendi Creative Director | Silvia Venturini Fendi
Talents | Kiernan Shipka & Christian Coppola
---