---
Review of Fendi Spring 2021 Ad Campaign by Fendi Creative Director Silvia Venturini Fendi, Photographer/Director Nick Knight & Film/Editor Britt Lloyd
Nick Knight lifts the curtains on a stunning new campaign for Fendi. Once again working with frequent collaborator Britt Lloyd, Knight transforms the personality of both the men's and women's Spring 2021 collections into a beautiful visual world.
Knight takes the collections' use of sheer fabric, delicate colors, and generous, flowing cuts as the touchstone for his imagery. He expands this aesthetic out into the physical world of his film and photographs. Among an airy and sparse apartment interior, muses lounge in introspective serenity. Smart use of projection fantastically situates the room as overlooking Fendi's architecturally monumental headquarters, deepening the aspects of light and spatiality.
Knight and Lloyd's pair of short films uses rippling fabric effects and wonderfully spacious sound editing to envelop us in a soft breeze of ambient resplendence. Knight's photographs experiment with exposure effects and timing to translate moving figures into an ethereal blur of body and color, creating a poetic sense of motion in stillness.
The campaign feels like a masterpiece of mood.
Knight and Lloyd build subtly on the aesthetic language of Fendi's designs, using an amazing sensitivity to light and color to realize a contemplative and delicate world of emotion.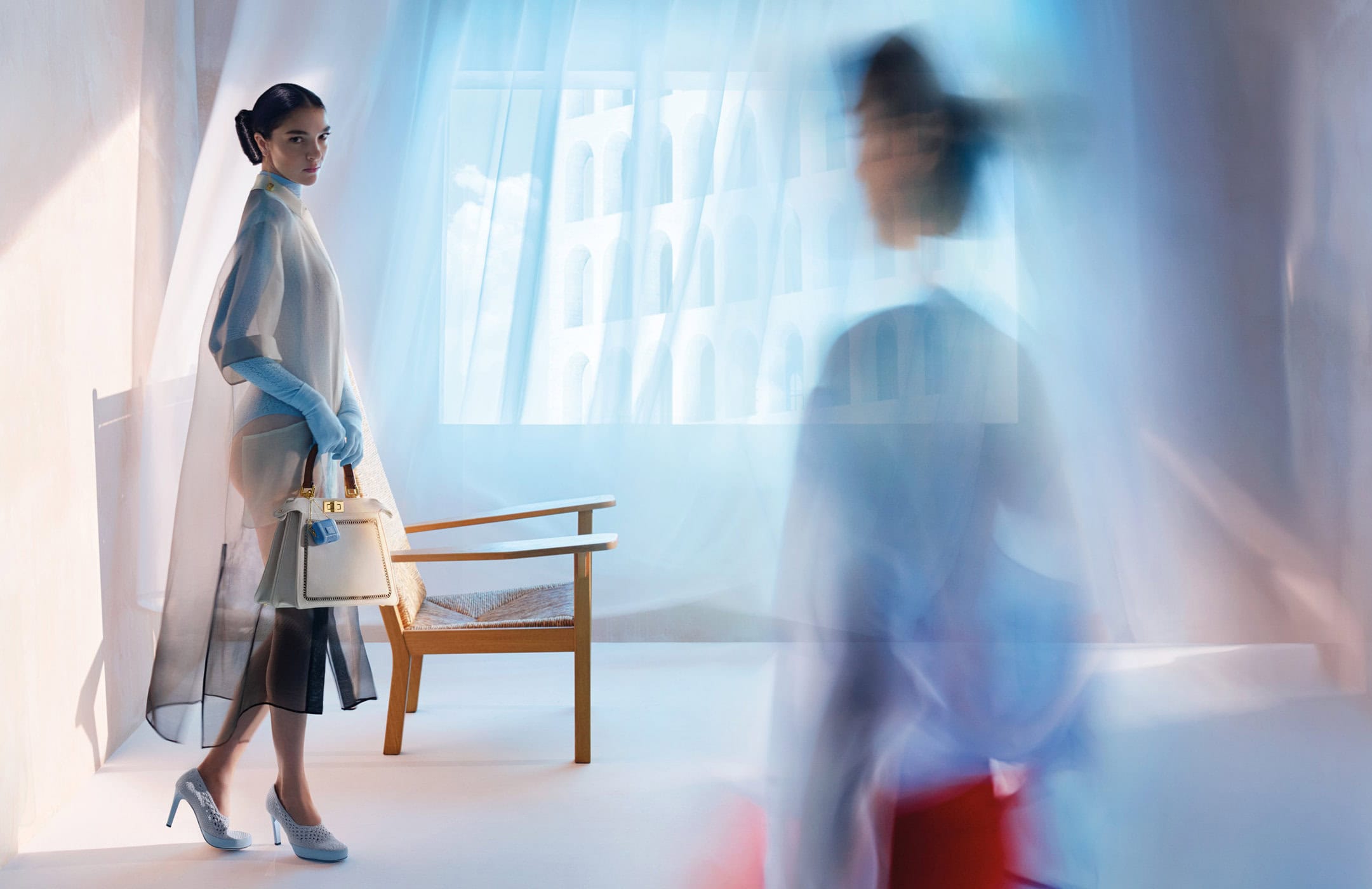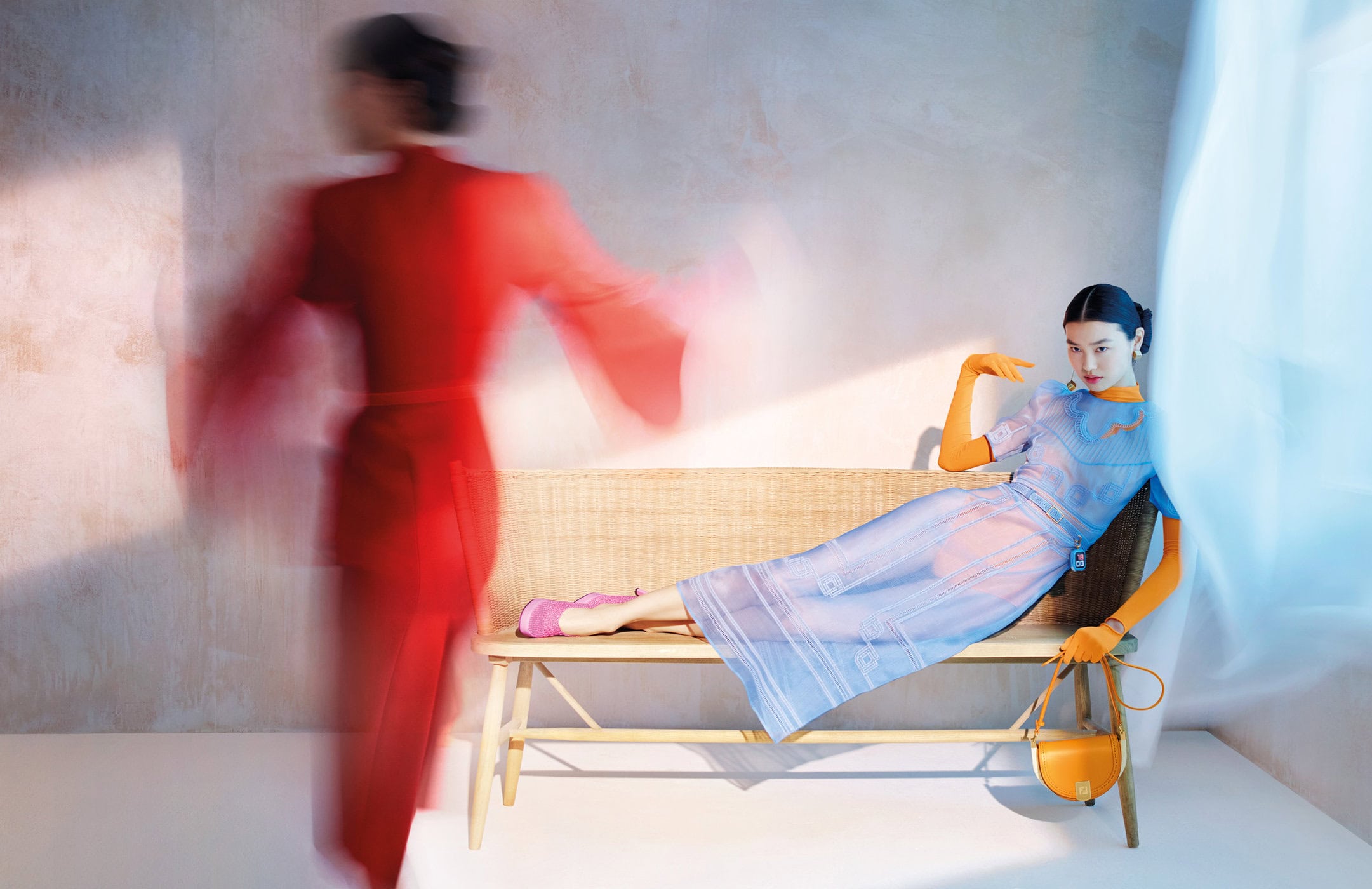 Fendi Creative Director | Silvia Venturini Fendi
Photographer/Director | Nick Knight
Film/Edit | Britt Lloyd
Models | Mariacarla Boscono, Jill Kortleve, Estelle Chen, Henry Kitcher & Chun Soot
Stylist Women's | Charlotte Stockdale & Katie Lyall
Stylist Men's | Julian Ganio
Hair | Sam McKnight
Makeup | Val Garland
Manicurist | Marian Newman
Set Designer | Andrew Tomlinson
Production | Liberte Productions
Retouching | Epilogue
Post Production | Loïc Maes
Casting Director | Piergiorgio Del Moro
Location | London
Music | Roly Porter
---