Review of Fendi Spring 2023 Ad Campaign by Creative Director Ronnie Cooke Newhouse and Karl Bolander with Photographer Craig McDean and models Alaato Jazyper, América González, Apolline Rocco Fohrer, Enya Davis, Sora Choi, and Yanan Wan
Fendi seeks to balance slick studio style with the individual energy of life in its new women's campaign for Spring 2023. The campaign features creative direction from Ronnie Cooke Newhouse with photography by Craig McDean.
The campaign's physical backdrop echoes that of the collection's runway show, lending an unexpected pop playfulness to a sleekly metallic, abstract industrial space via an injection of bright pink and mint green. These color moments thread their way across the styling as well as they punctuate neutral tones and easy-to-wear pieces in lush fabrics, with McDean's group photographs drawing a sense of camaraderie out of the collection's balance of utility and femininity.
What is particularly interesting to me about Fendi is exploring the notion of functional utility alongside femininity – because the Fendi women are strong women with full, busy lives.

– Kim Jones, Fendi Artistic Director of Couture and Womenswear
The short film seeks to develop on these two ideas of sleek yet static feminine style and real-life motion, but in trying to balance both, it ends up feeling a bit confused in tone. In some shots, the models just pose in familiar style, but in others they make conversation, greet each other, and walk arm-in-arm. But since the space they're in is so clearly not real life, and there's nobody else around, this sense of naturalism and engagement feels a bit forced and awkward. Studio campaigns can look great, but they should recognize their own artifice, that it is a built up image rather than a documented life. The film's attempt to represent the reality of casual conversation doesn't feel convincing.
Aside from this one bit of awkwardness, the campaign is confidently stylish, doing a good job at adding some playful color to Fendi's aesthetic of sleek luxury.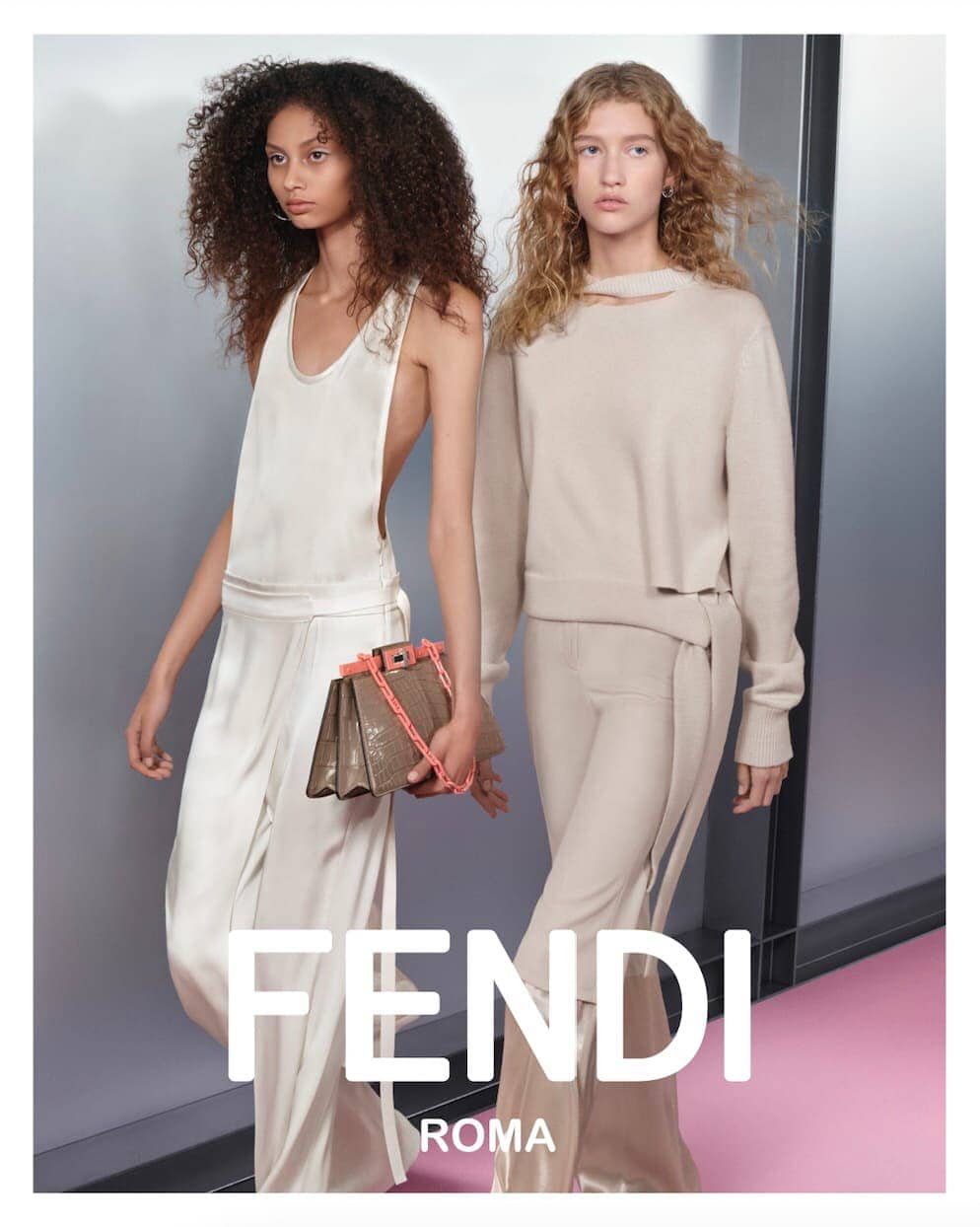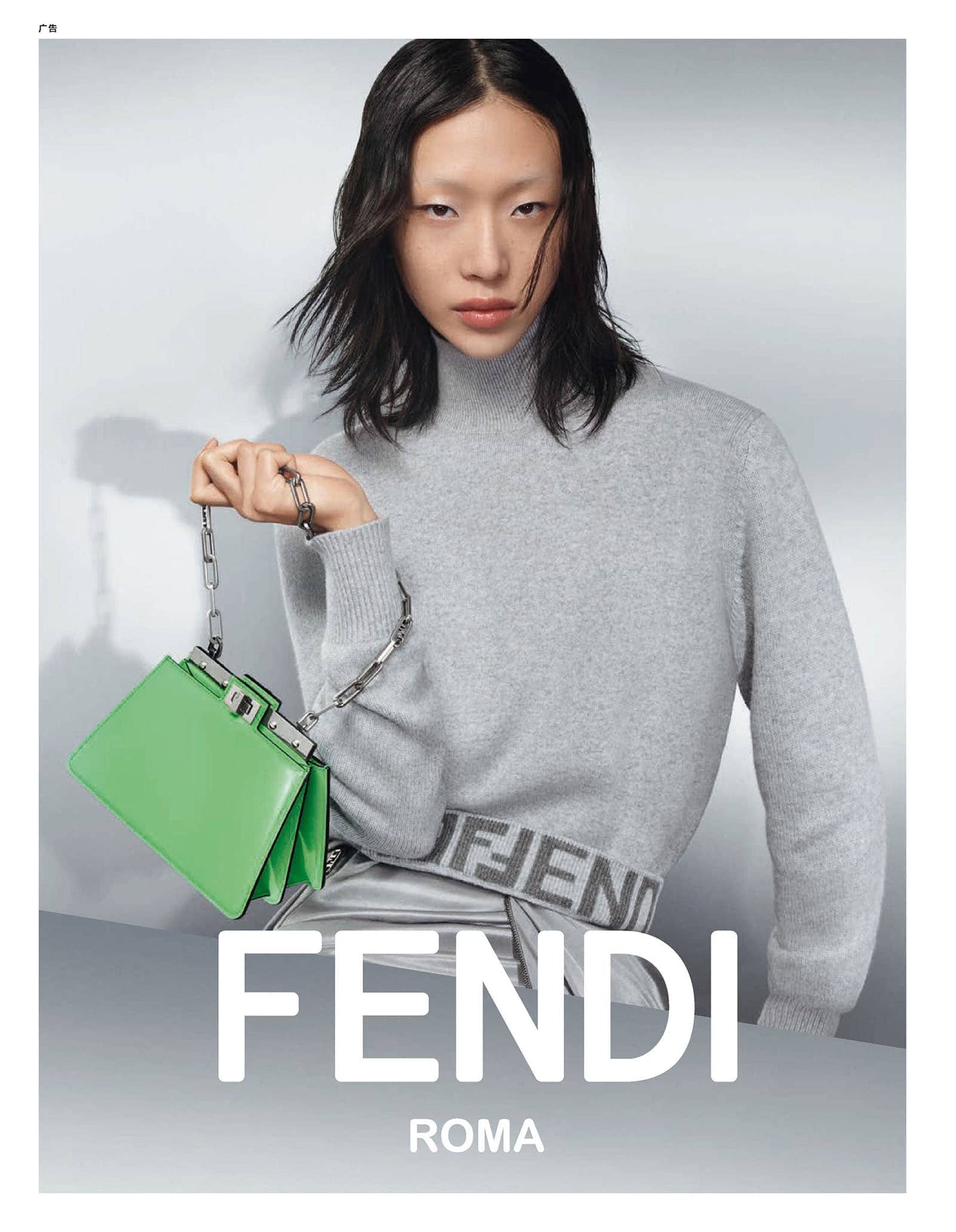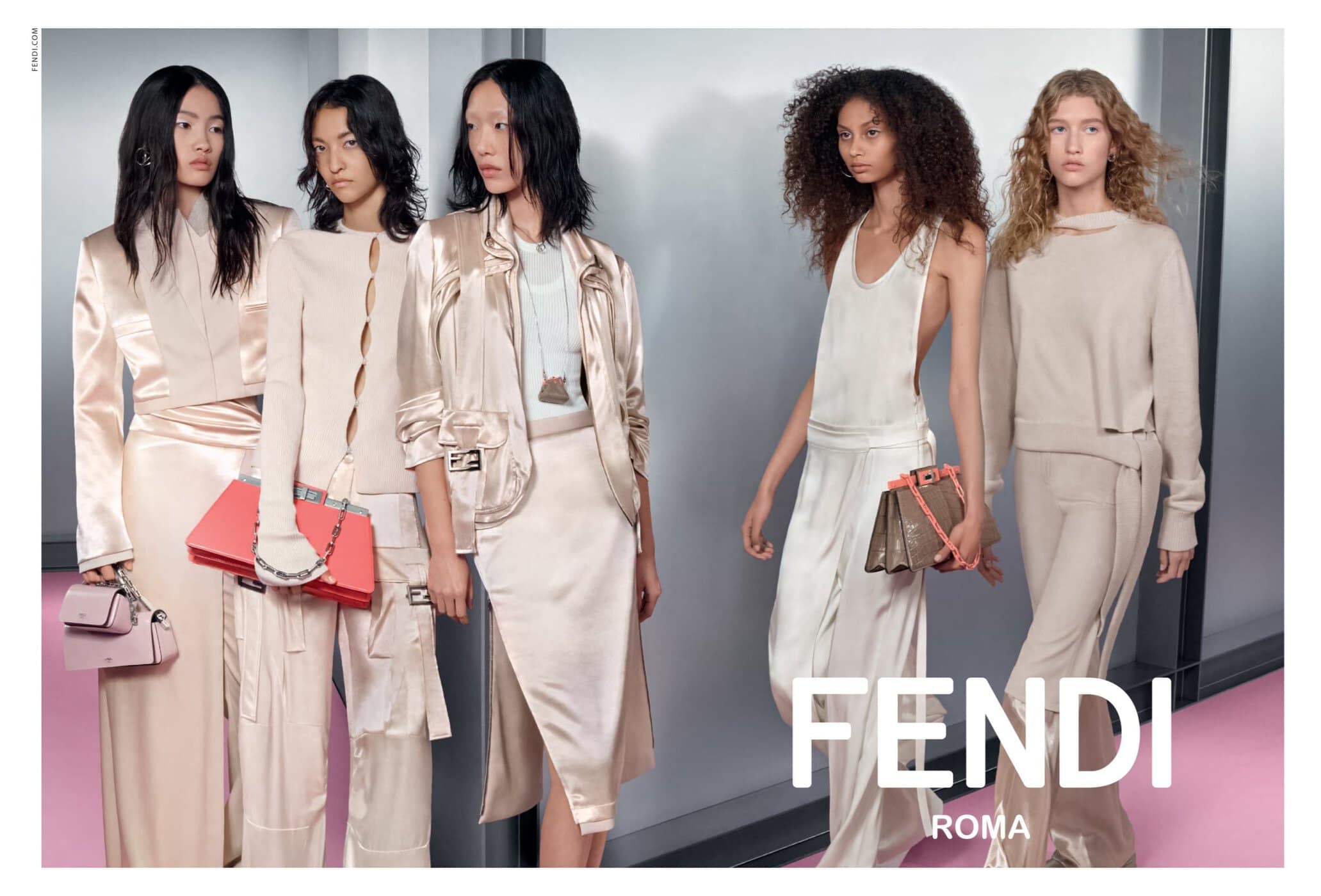 Fendi Artistic Director of Womenswear | Kim Jones
Fendi Artistic Director of Accessories | Silvia Venturini Fendi
Fendi Artistic Director of Jewelry | Delfina Delettrez Fendi
Creative Director | Ronnie Cooke Newhouse & Karl Bolander
Photographer | Craig McDean
Models | Alaato Jazyper, América González, Apolline Rocco Fohrer, Enya Davis, Sora Choi, and Yanan Wan
Stylist | Melanie Ward
Hair | Anthony Turner
Makeup | Peter Philips
Casting Director | Shelley Durkan
Set Designer | Alexander Bock

---