In celebration of Creative Director Maximilan Davis' debut Ferragamo runway collection (Spring/Summer 2023), the company announces a dynamic partnership with the leading name in luxury shopping, Saks Fifth Avenue. Bespoke pop-up shops, in-store installations and custom windows will be activated starting March 10th at select locations nationwide and will run throughout the month. 
A celebration of Davis' fresh vision for the house, which recontextualizes–for the modern era–Ferragamo's longstanding relationship with Hollywood. The collection is imbued with an atmosphere of ease and sensuality, thematically tying the idea of a sunrise's symbolic clean slate to a sunset's glowing familiarity. To this point, Ferragamo's new and unmistakable red Pantone color is also observed throughout the partnership across varying interpretations.
"As we enter a new chapter at Ferragamo, we are excited to launch Maximillian Davis' debut collection with Saks," says Daniella Vitale, CEO Americas. "They were the first retailer to carry Ferragamo in the United States and have been a longstanding partner of ours. With their emphasis on technology, entertainment, and customer experience, we are able to speak to an entirely new consumer. This is a transformational moment for our brand, and we are excited to celebrate it with Saks."
Saks is debuting Ferragamo installations at its following locations: the Saks Fifth Avenue New York Flagship (which will also host a kickoff event for the partnership); Beverly Hills, CA; San Francisco, CA; Bal Harbour, FL and Troy, MI. Windows include a sparse set design rendered against a background of Ferragamo red, and products on display include men's and women's runway looks, bag with cut out details and Davis' signature Elina shoe (which depicts an iconic Ferragamo Gancini as the heel). The shoppable installations follow a comparably minimal track; items are showcased in see-through vitrines, which are filled with sand that's also dyed in Ferragamo red. Sand, to Davis, represents a link to nature alongside his beachy, neo-Hollywood verve.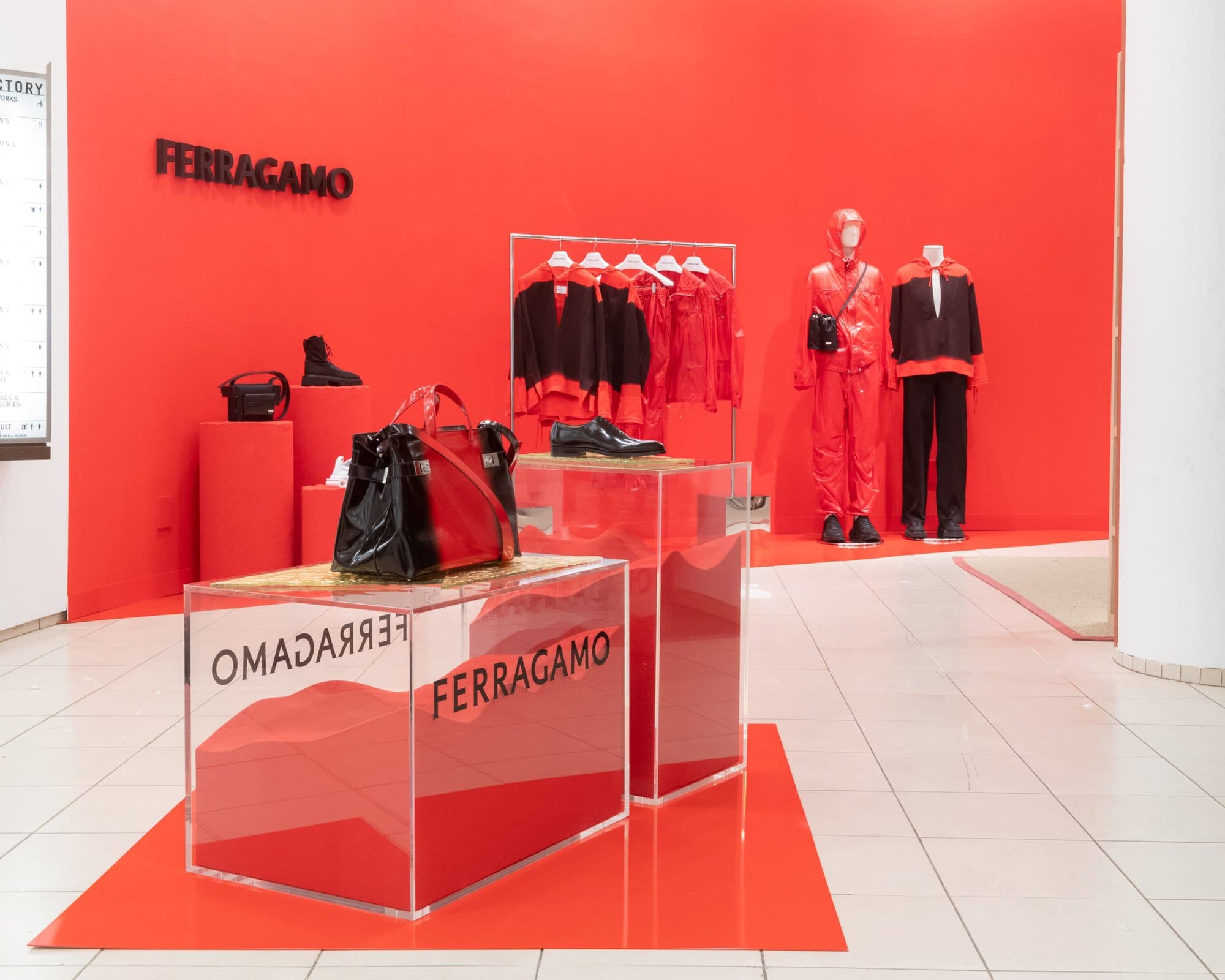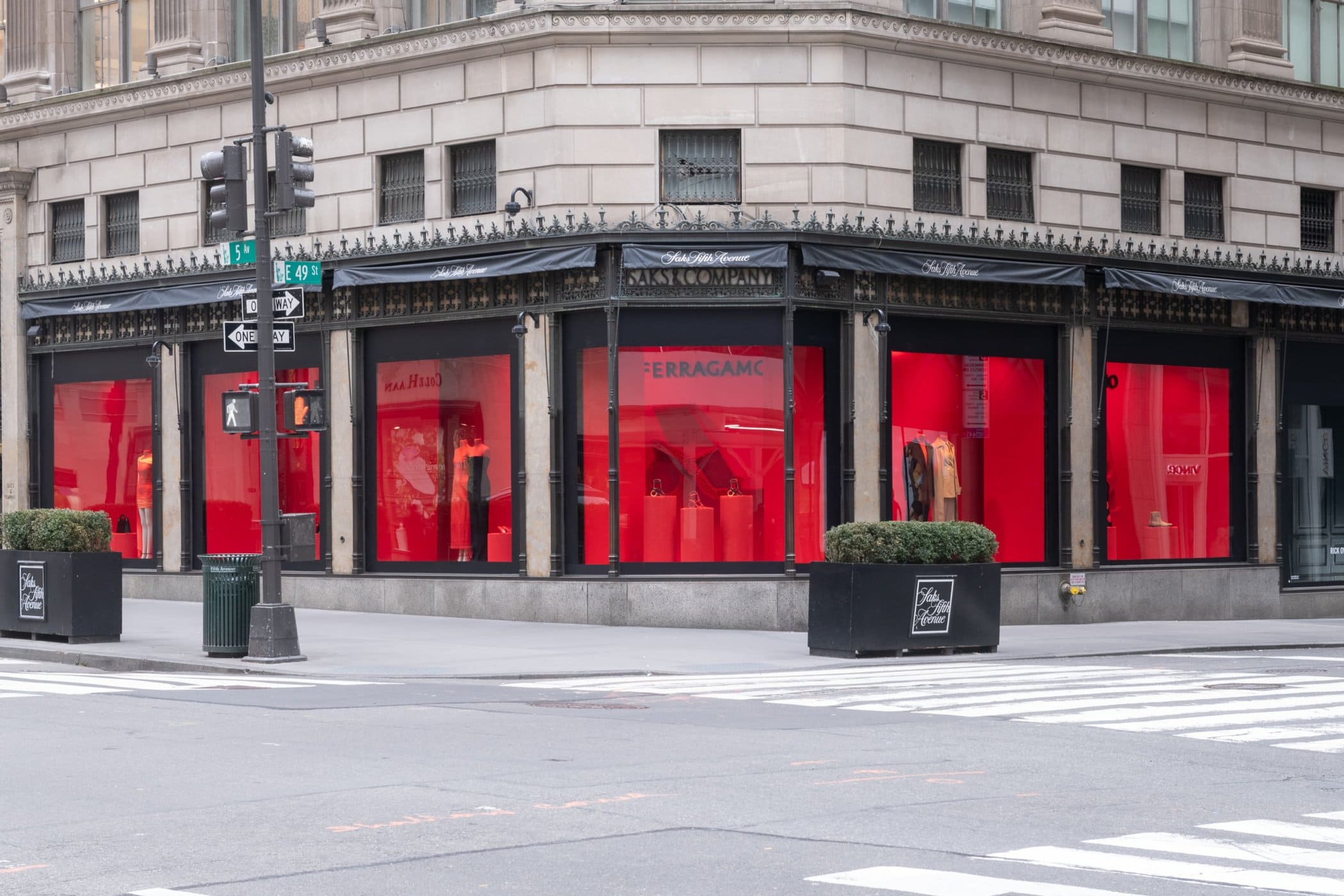 Location
The Saks Fifth Avenue New York Flagship; Beverly Hills, CA; San Francisco, CA; Bal Harbour, FL and Troy, MI
---