The Timeless Mastery of Ferragamo
Review of Ferragamo Spring 2024 Fashion Show
By Mackenzie Richard
THE COLLECTION
THE VIBE
THE THEME

In the Spring 2024 Ferragamo show, we are introduced to yet another chapter of sartorial storytelling. This time, the narrative takes a turn towards bridging the gap between past and present while also blending different cultural contexts and materials in an authentic way. As with every fashion narrative, each collection presents an ideal, and at Ferragamo, this ideal paints the portrait of a woman who is timeless. Effortlessly put together, yet distinctively dressed to the nines, she embodies a harmonious blend of minimalistic design that commands maximum attention.
Maximilian Davis, with his sharp insights and relentless creativity, explores further into the Ferragamo design language. Drawing inspiration from a captivating juxtaposition, Davis brings forth the effortless flair of Italian dressing and melds it with the relaxed ethos of Caribbean style. This season shines a light on Davis's affinity for contrasts, taking cues from Italy's Arte Povera movement. Witness humble fabrics elevated and transformed: linens and cotton either bonded with sumptuous satins or adapted to mirror the texture of leather. It's not just about the materiality; it's about the artistry. The wooden accessories, sculpted with meticulous finesse, or the precision tailoring of natural fabrics all affirm Davis's commitment to his craft. Every piece has been envisioned to be both relatable within a wardrobe and intriguing in its detailing.
Navigating further into the collection, Davis showcases a dynamic interplay between restraint and freedom in each design. Elements like the worn leather textures and meticulous mid-century tailoring converge to create a unique design landscape. There's a clear emphasis on fluidity, with viscose jersey drapery echoing Ferragamo's Florentine heritage, gracefully juxtaposed with the rigidity of Renaissance armor aesthetics. Amidst these intricate narratives, there's a playful undertone—day dresses with high patent boots, and T-shirts with a hint of hurried elegance. Davis's incorporation of these elements into daily wear is not just fashion; it's a statement on modernity itself.
THE BUZZWORDS
Timeless Fluidity, Re-established Elegance, & Minimalist Maximality: Minimal design with a maximum statement.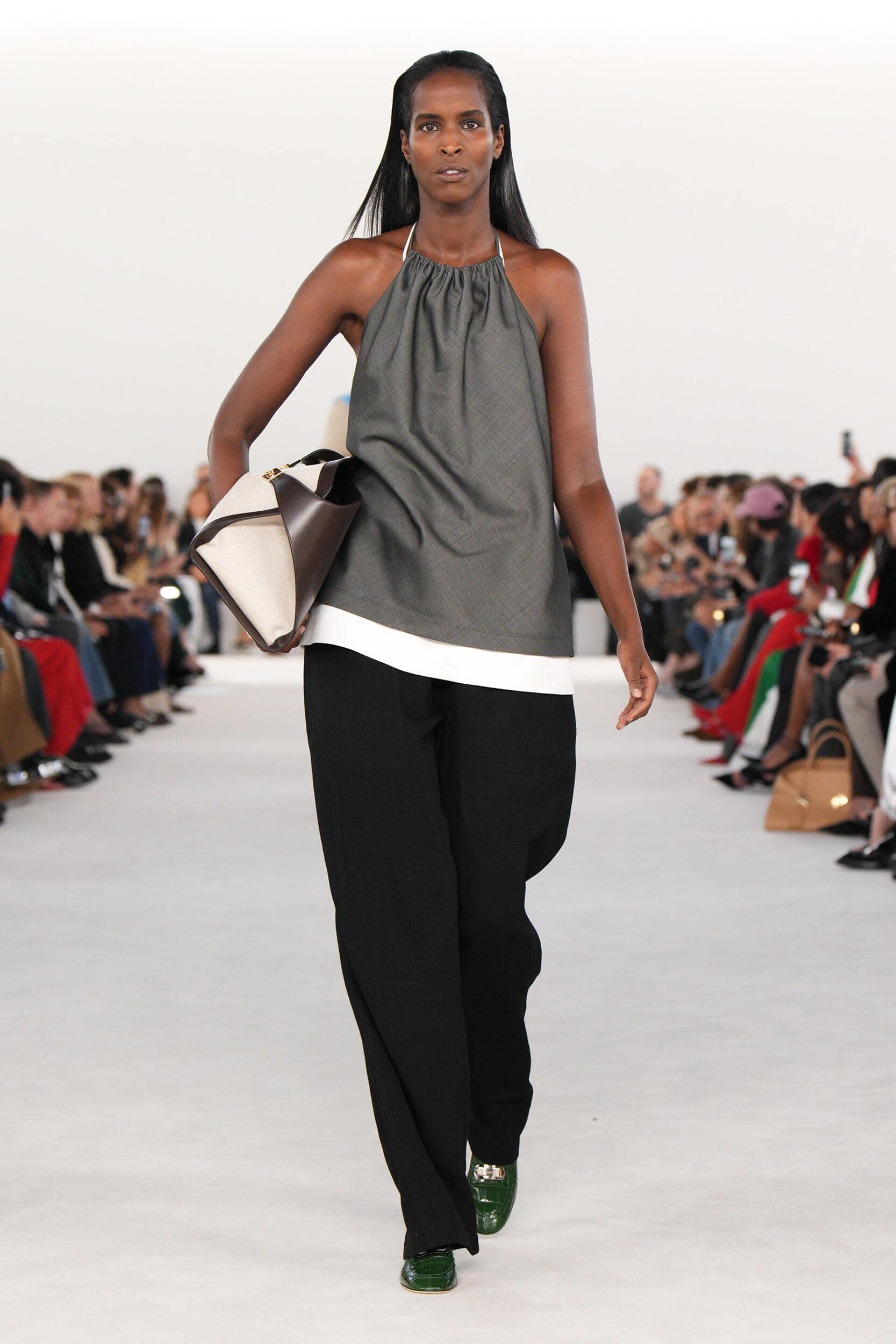 THE SHOWSTOPPER
Look #54
Indulge me for a moment, for mere photography cannot capture the dynamism of this ensemble. In motion, the flowing skirt and swaying black fringe breathe life into the classic Dior silhouette. Nestled between a sublime light brown dress and an all-black ensemble adorned with a similar fringe, its intentional placement in the show's lineup ensures it isn't merely another piece—it's a showstopper that demands attention. This attire, both modern and timeless, is breathtaking, perfectly embodying Davis's vision of harmonizing cultural inspirations while remaining avant-garde. Though ostensibly a simple black and white dress, it stands as a crowning jewel of the collection.
But as we're caught in its allure, let's not bypass those bags—utterly spectacular in their own right. Each one whispers tales of craftsmanship and elegance, effortlessly enhancing the entire ensemble. I'd warmly welcome any of them into my wardrobe, a testament to why accessories, especially from a house like Ferragamo, are indispensable in fashion's narrative.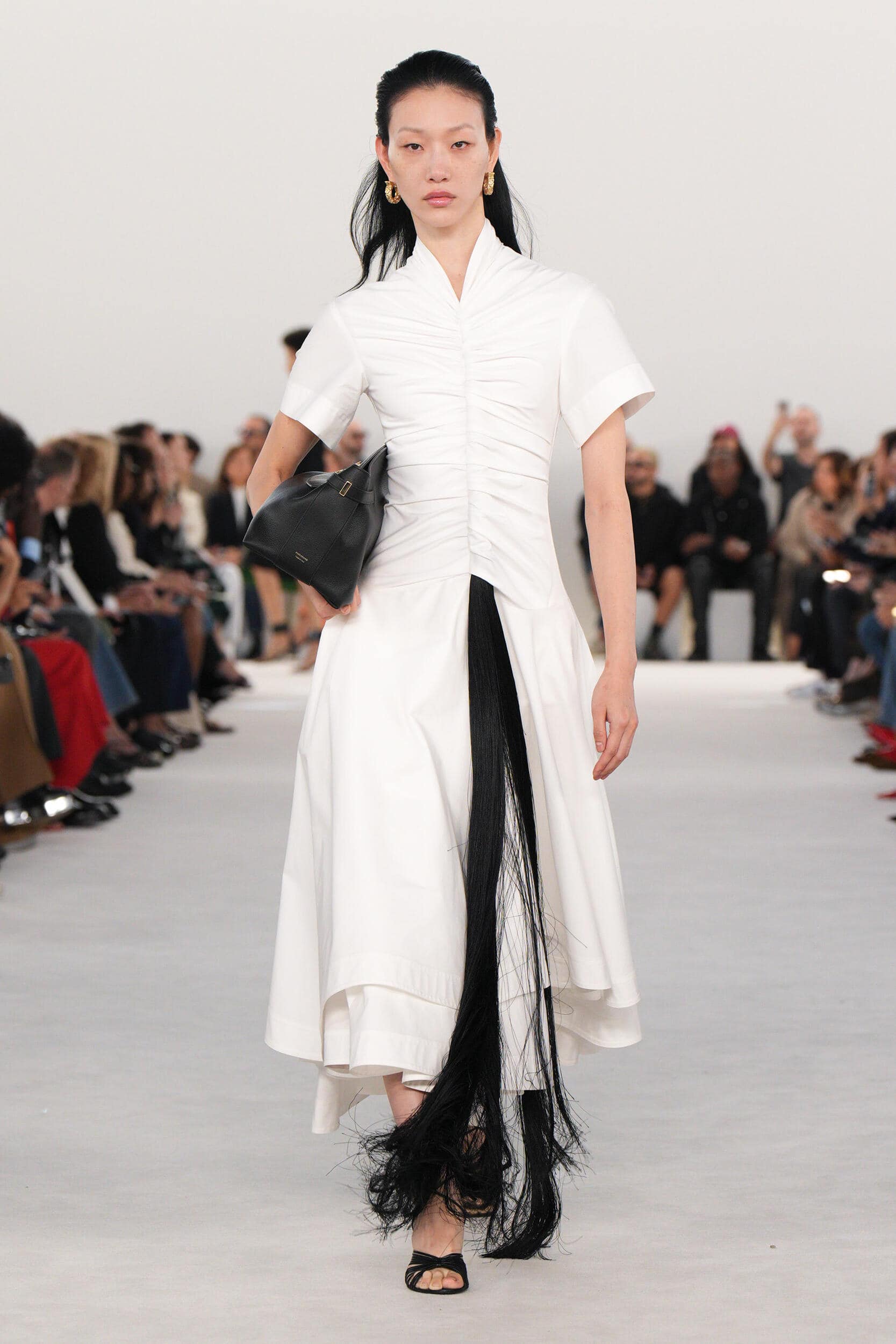 THE DIRECTION
Under Davis's astute guidance, Ferragamo dives deeper into innovative design codes. Fabrics such as humble linens and cotton undergo transformations, from bonding with luxe satins to mimicking leather textures. Wooden accessories are sculpted with precision, and natural fabrics tailored with impeccable care. "I really wanted the pieces to feel very pure and honest; for the collection to be relatable within a wardrobe, but interesting in terms of the touch of the hand," Davis reveals. There's an embrace of fluidity, with viscose jersey drapery paying homage to Ferragamo's Florentine roots, yet it's artfully juxtaposed with the structured nuances of Renaissance armor. This season is also marked by a playful subversive streak, where elegant dresses, glossy boots, and casual men's shorts playfully challenge conventions.
THE QUOTE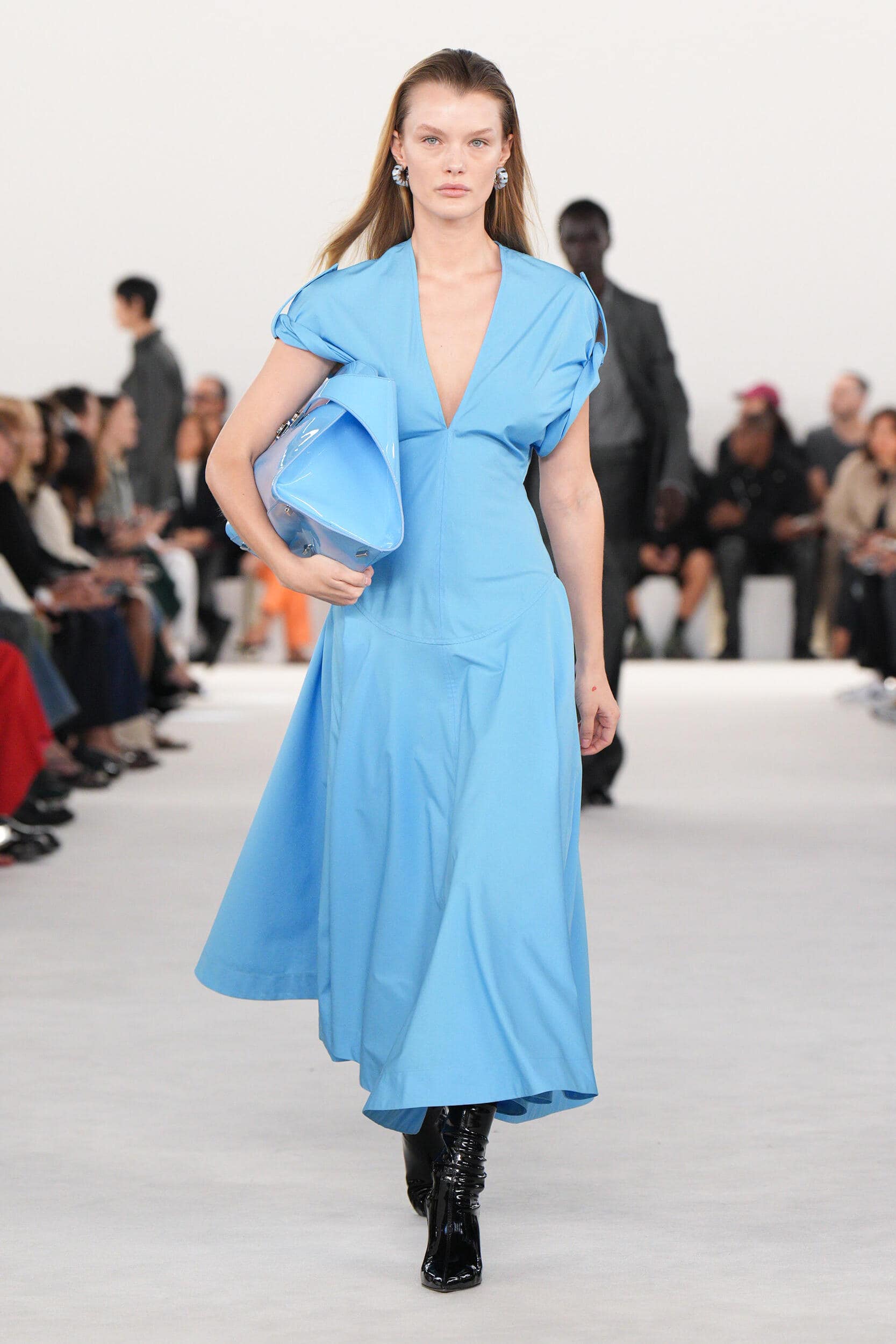 There's a familiarity I've found in the Italian way of dressing and living, an effortlessness which feels very Caribbean. The idea of doing everything at your own pace, on your own time, inspired me. I wanted the collection to not only feel pure and honest but also to be relatable within a wardrobe, with an interesting touch of the hand.
THE WRAP UP
Davis's latest for Ferragamo is more than a collection—it's a dialogue, an experience, and a journey. By seamlessly evolving the brand's legacy and intertwining it with his distinct aesthetic and philosophy, Davis crafts a tale that's both rooted in tradition and forward-thinking. As always with Ferragamo, the essence goes beyond fashion. It's a reflection of time, cultures, and the ever-evolving dynamics of the fashion world. We eagerly await the next chapter in this sartorial saga. Bravo!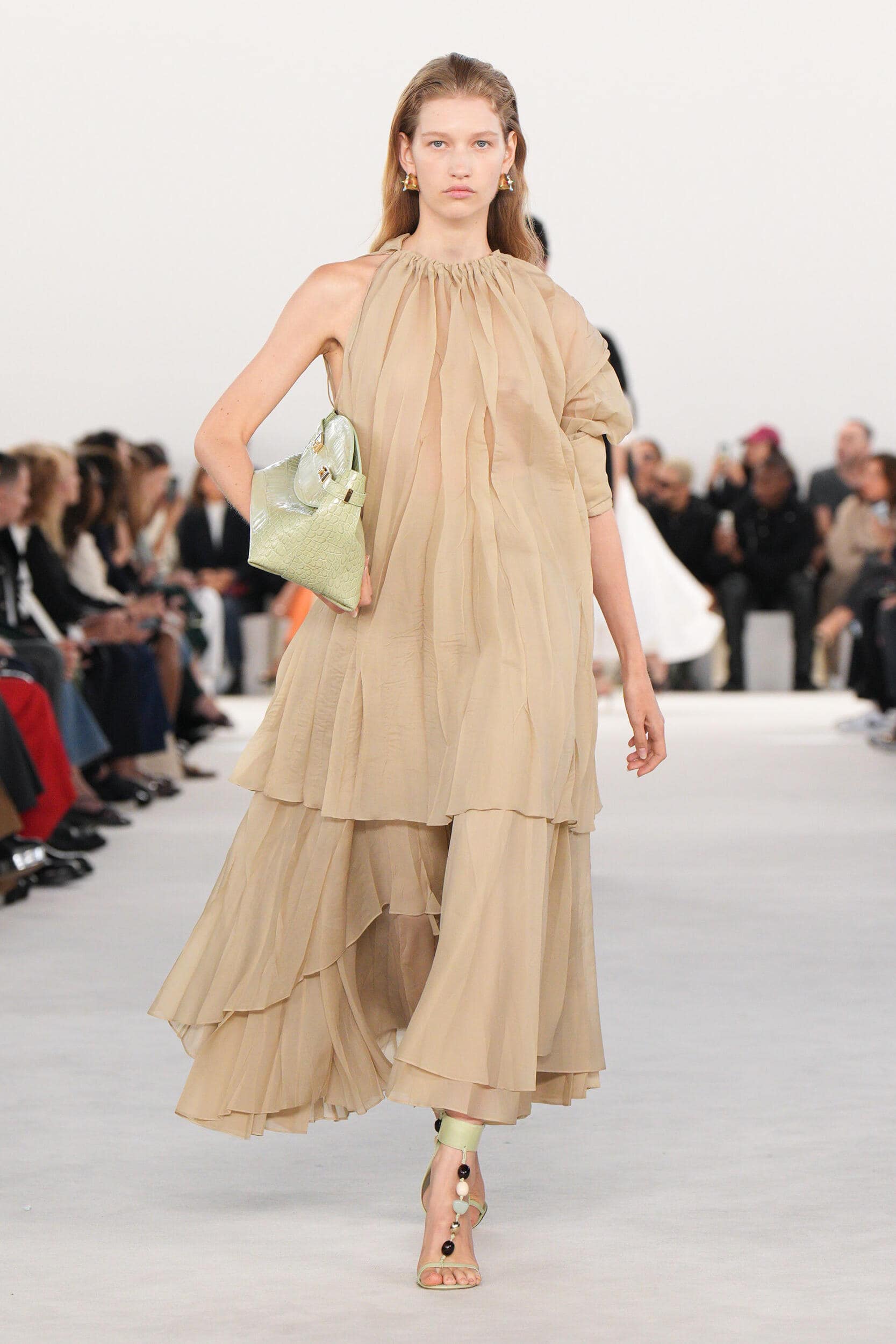 ---