How Today's Most Important Campaigns Are Leveraging Technology, Talent, and More to Shape the Perception and Possibilities of Fashion Communication
By Mark Wittmer
While the landscape of fashion communication is always shifting, the changes and new opportunities in fashion marketing over the past few years have felt especially tectonic. Even before the pandemic sent everyone scrambling for digital communications, seeds of newness were being sown: a rising flood of Gen-Z into the luxury retail space, an increasing demand for environmental consciousness and social accountability, a pivot away from rigid seasonal releases and toward a more steadily unfolding world of content, the rise of TikTok.
This dynamism of platform and value presents fertile ground for creatives in fashion marketing – if you know where to look. The pace and volume of media today means that a campaign that doesn't connect is quickly forgotten, a lost investment. But even those that do create an immediate impact can fall to the same fate.
Thus, the smartest campaigns have both strength and stamina, immediacy and longevity: they match the excellently produced visual surface with purposeful thinking on how to remain at the forefront of consumer consciousness, how to prolong the life cycle of its image and idea.
So while these campaign trends may seem like just that – trendy, ephemeral, here today and gone tomorrow – they in fact exhibit the kind of creative and strategic thinking that will be shaping fashion communication for many seasons. These five key trends both respond to current cultural buzz and channels of communication – leveraging already existing momentum to build meaningful creative experiences and to drive sales – and open the door for what is next to come.
Phygital
While the post-pandemic world of fashion may be pivoting back to live runway shows and in-person events, the lessons learned from its need for strictly digital content creation will be shaping fashion communication forever.
In addition to providing exciting and future-anticipating creative opportunities, introducing an interactive digital element – video games, virtual exhibitions, augmented reality – to a campaign provides a way to extend the life and reach of already existing physical content, letting it live on and pull more weight in the digital realm.
This season of ad campaigns saw brands blend digital and physical realities to create unique hybrid aesthetics and experiences, like Gentle Monster's campaign with Jennie of Blackpink that featured an accompanying video game, JW Anderson's meta campaign-within-a-campaign, or Balenciaga's campaign that transformed its runway show into retro computer graphics.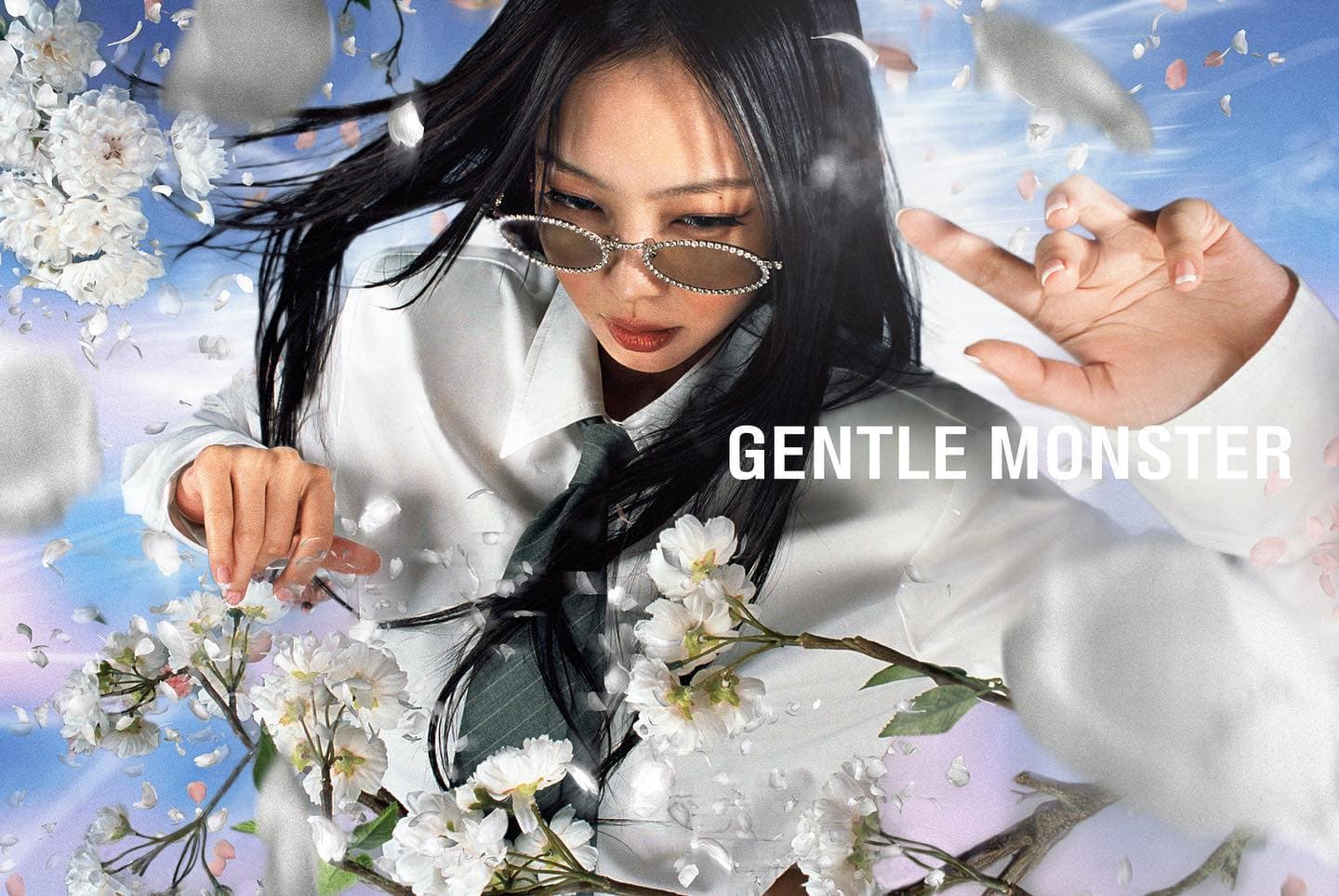 Gen-Z Stardom
Gen Z is the place to be: zoomers will make up 40 percent of the luxury fashion goods market by 2035, and their penchant for influencing contemporary style and reviving old ones (often via TikTok) is shaping much of what fashion houses are pushing out today.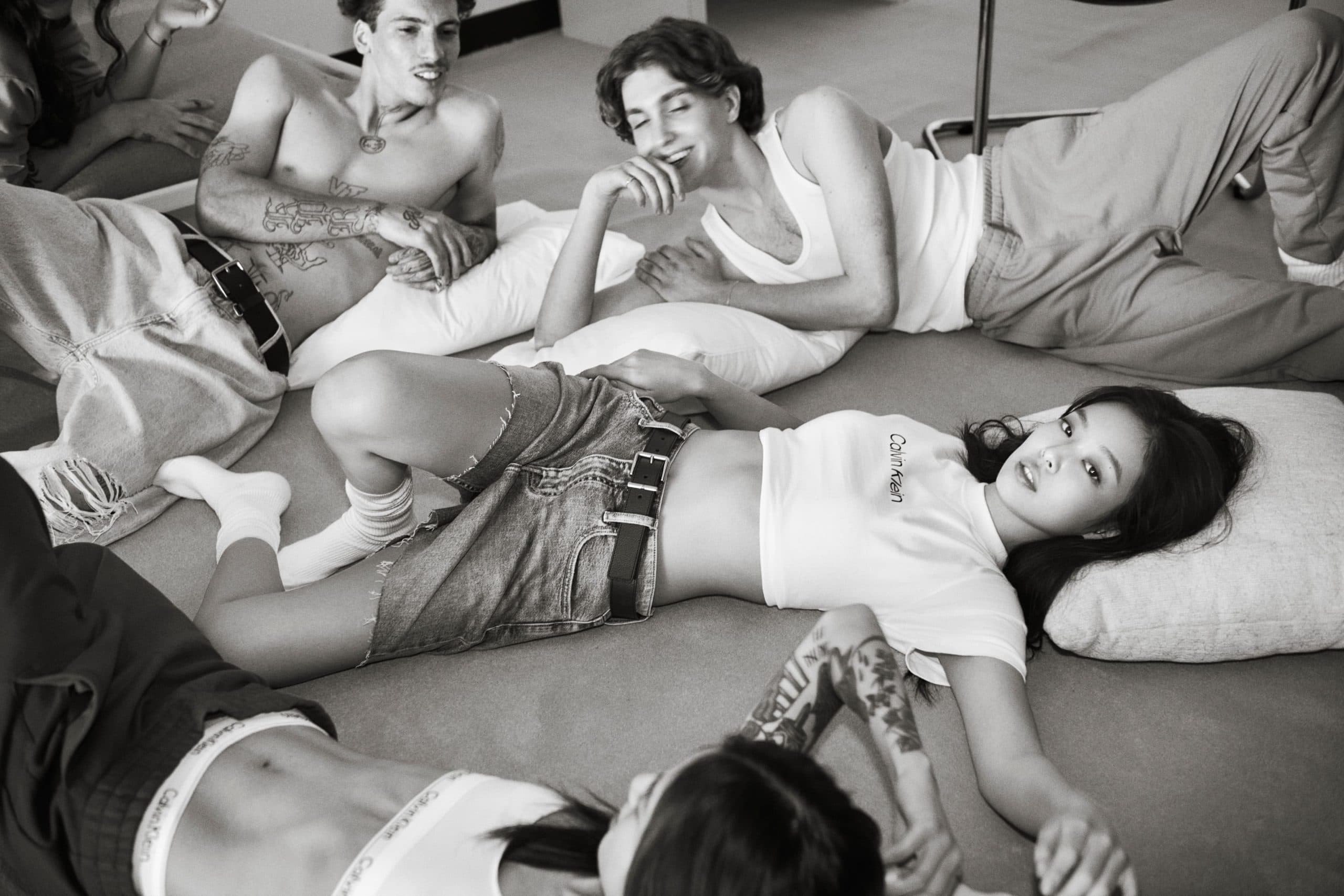 A relatively simple and guaranteed buzz-worthy way to court younger clientele is to bring in talent that connects with this crowd.
The media of the moment is of course Euphoria, and we saw Valentino, Prada, Calvin Klein, and more work with its young leading talents, tapping into both their acting chops and their beloved IRL (or at least as seen via social media) personalities.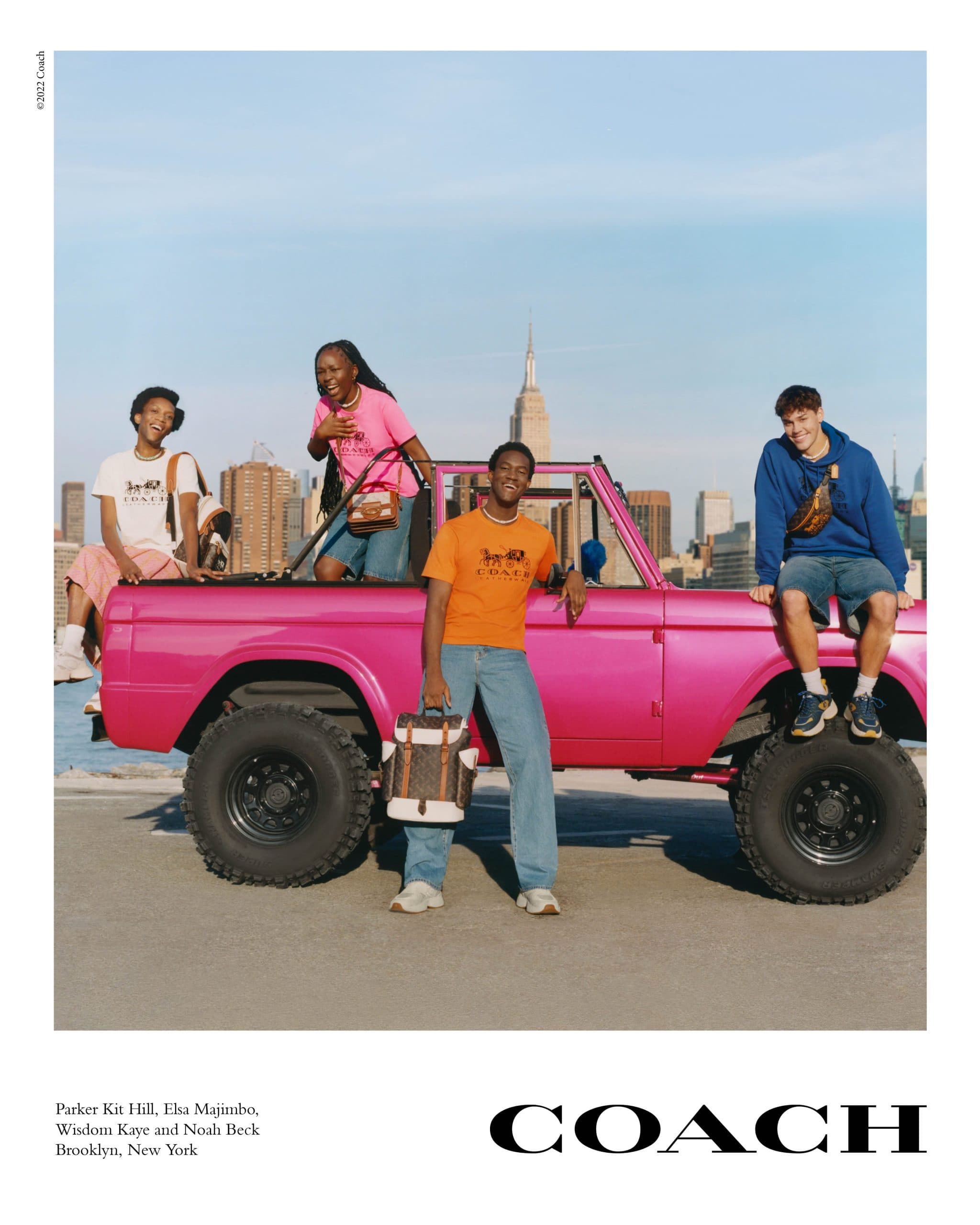 We've also seen campaigns with TikTok influencers themselves, as well as music streaming stars – a smart leveraging of already existing and highly influential platforms.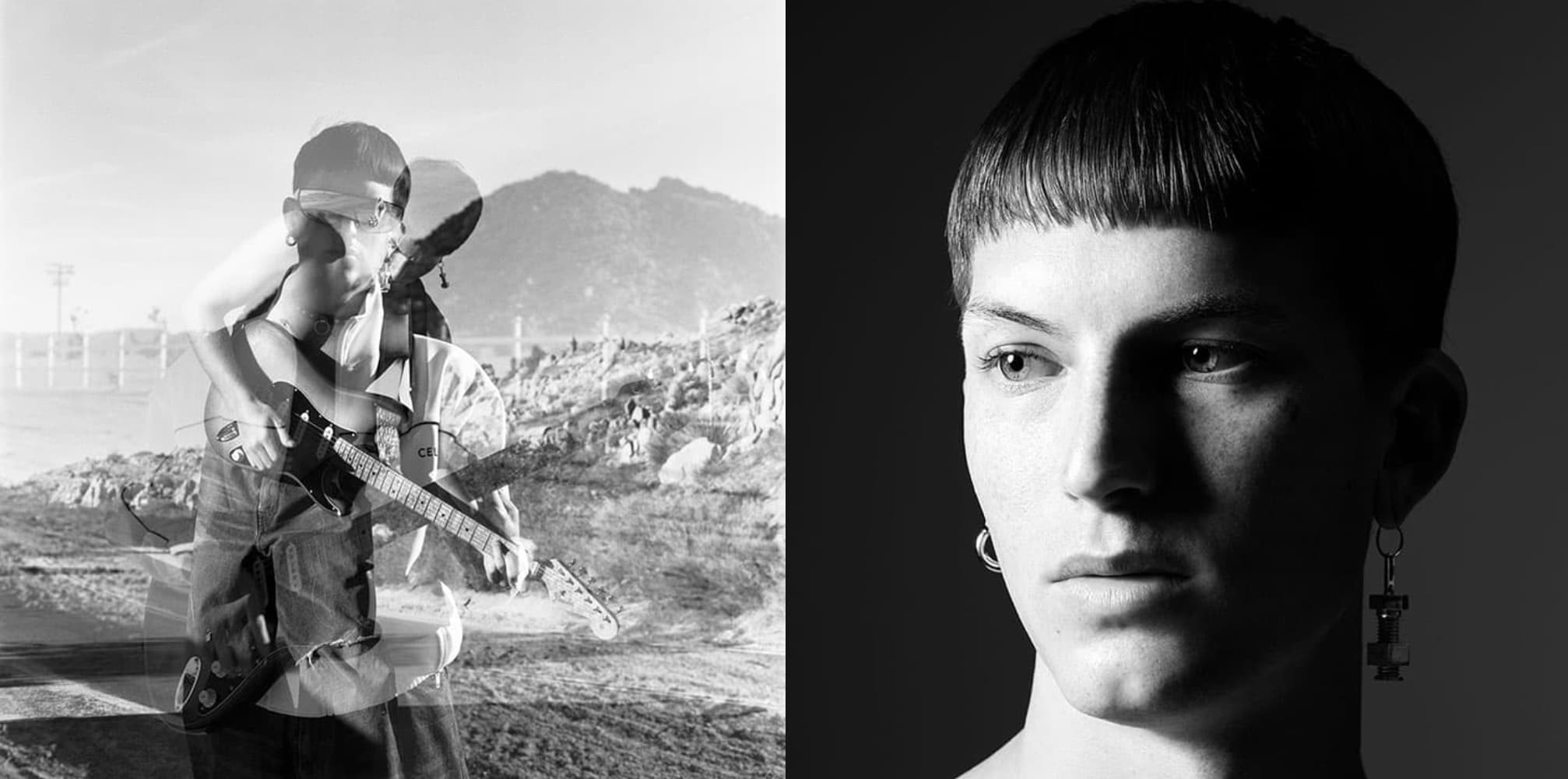 What's in a Gender?
Young people in particular are recognizing that rigid gender boundaries feel like an antiquated social relic of the past.
While many campaigns feature women's and men's collections together, it's even more exciting to see design and styling that transcends traditional gender boundaries, pushing forward to find creative expression that exists beyond or between distinctions of feminine and masculine.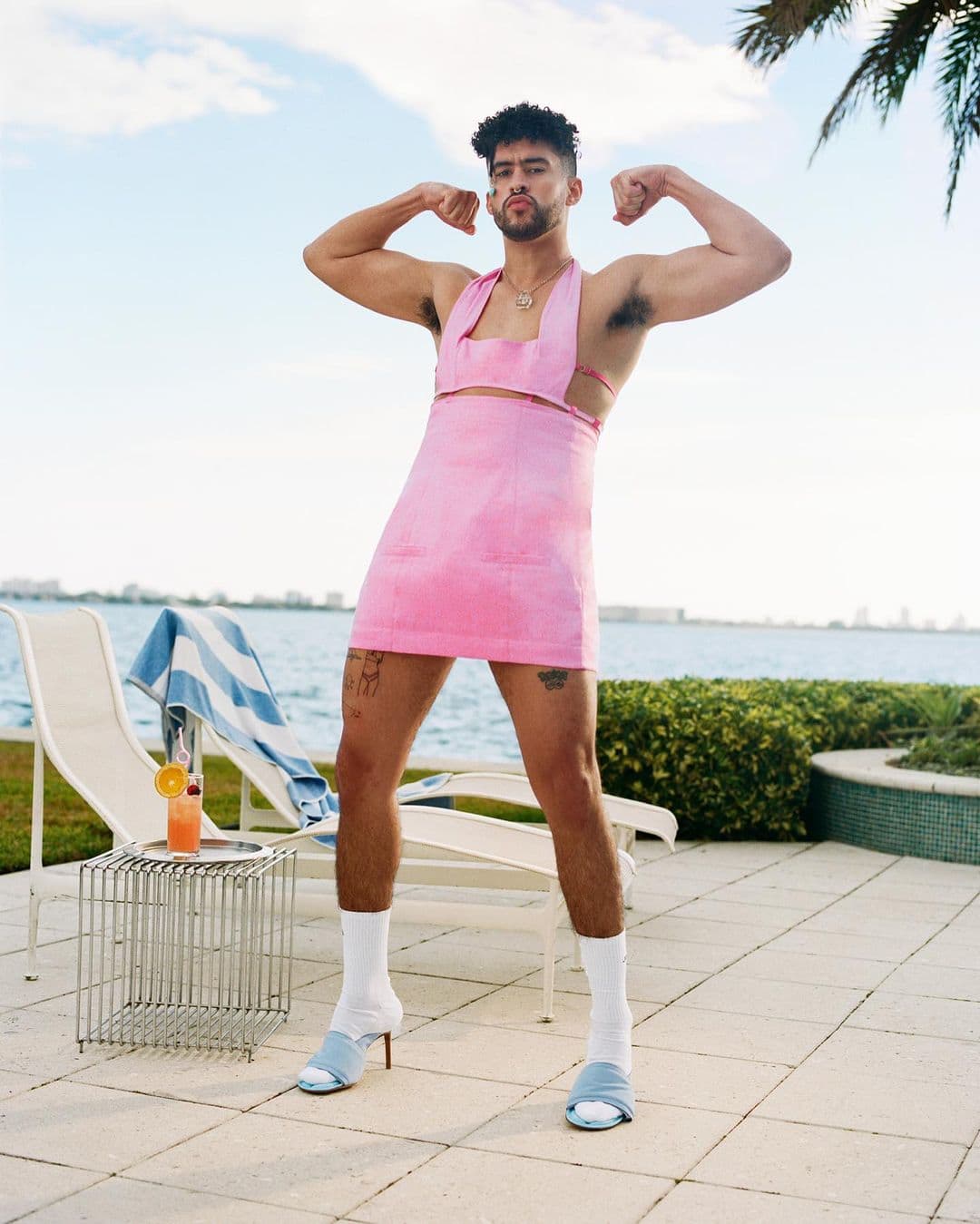 Not only does incorporating this thinking into advertising and editorial reflect a recognition of the inevitable push for social freedom, but it also unlocks creative freedom. The future is genderless – who will show us how beautiful that future can look, and how will they do it?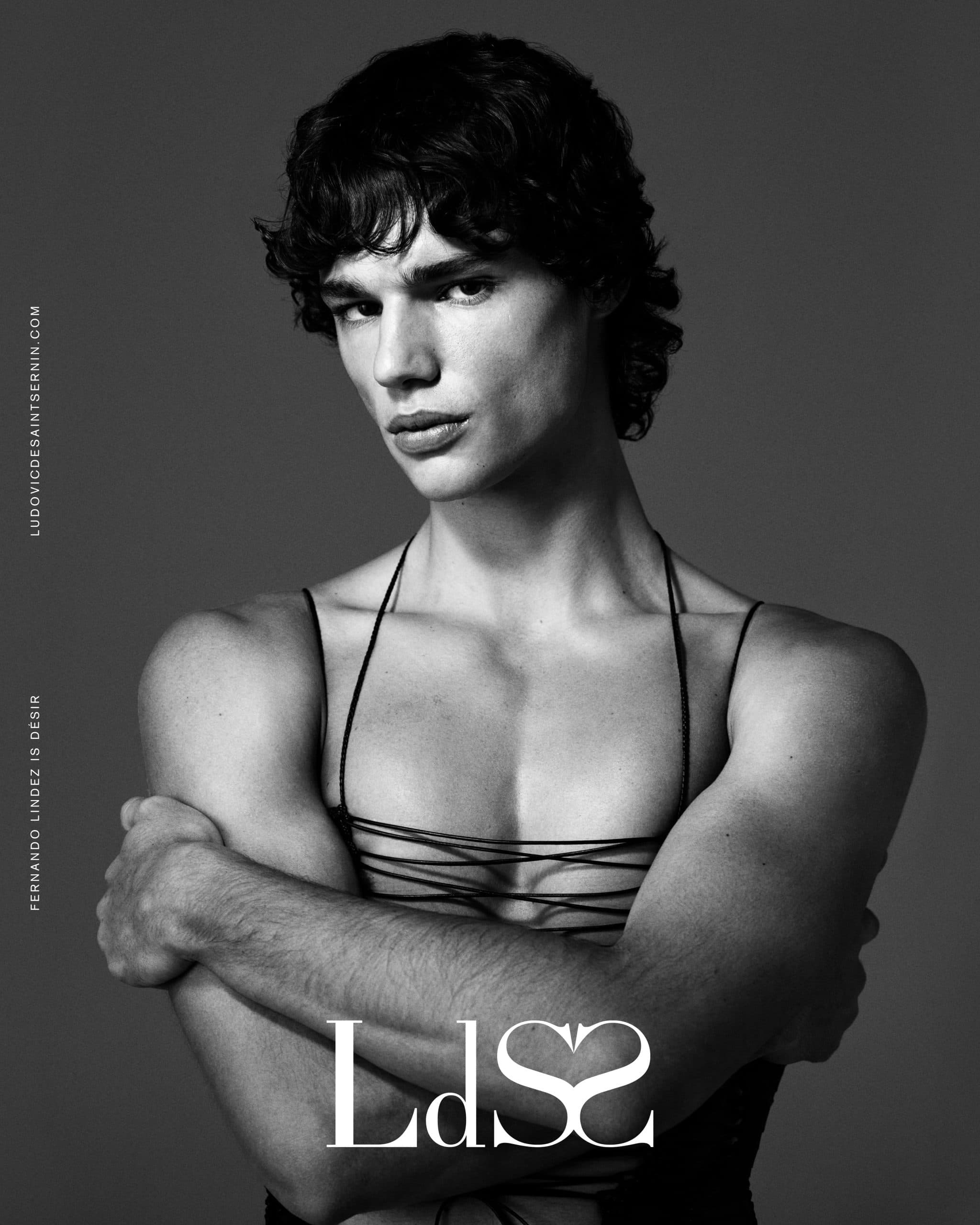 Studio Simplicity
In a world of images that is dominated by clutter both physical and digital, the simple has a striking power to cut through all the noise. Simplicity is a luxury. When an endless stream of content is just a scroll of the thumb or a turn of the head away, the simultaneous immediacy and timelessness of a great studio portrait offers a powerful invitation to slow down and take some time to spend one of today's most precious resources: attention.
Saint Laurent may own the simple black-and-white studio portraiture aesthetic thanks to creative director Anthony Vaccarello's work with photographer David Sims – a testament to the strength of the brand's image – but that didn't stop a number of other brands trying their hand at the tried-and-true approach and getting strong results.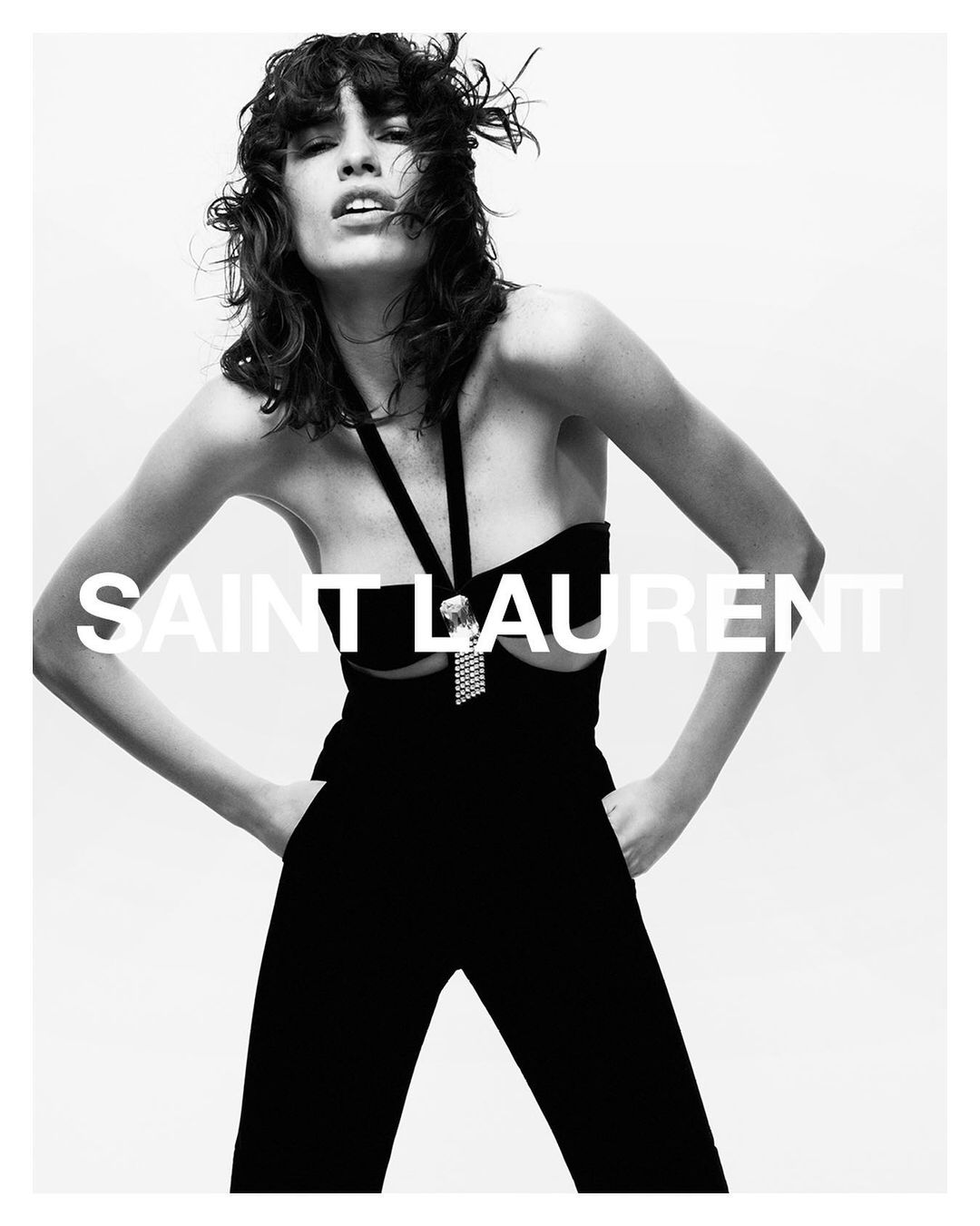 Several other elements are important when it comes to the reach and payoff of this kind of campaign: strong style, strong talents, and a creative world that extends far beyond the campaign imagery itself. These first two elements seem self-explanatory; it is the third that is most essential and most difficult. Saint Laurent and Alexander McQueen have legendary archives and a current commitment to excellent show and film production. Saint Laurent has also mastered the repetition that is an essential element for the success of the approach; they release a campaign like this every season, and it is instantly recognizable. A slick and simple studio campaign is an eye-catching tip of the iceberg that can draw viewers into an unfolding and interconnected world of creativity and content.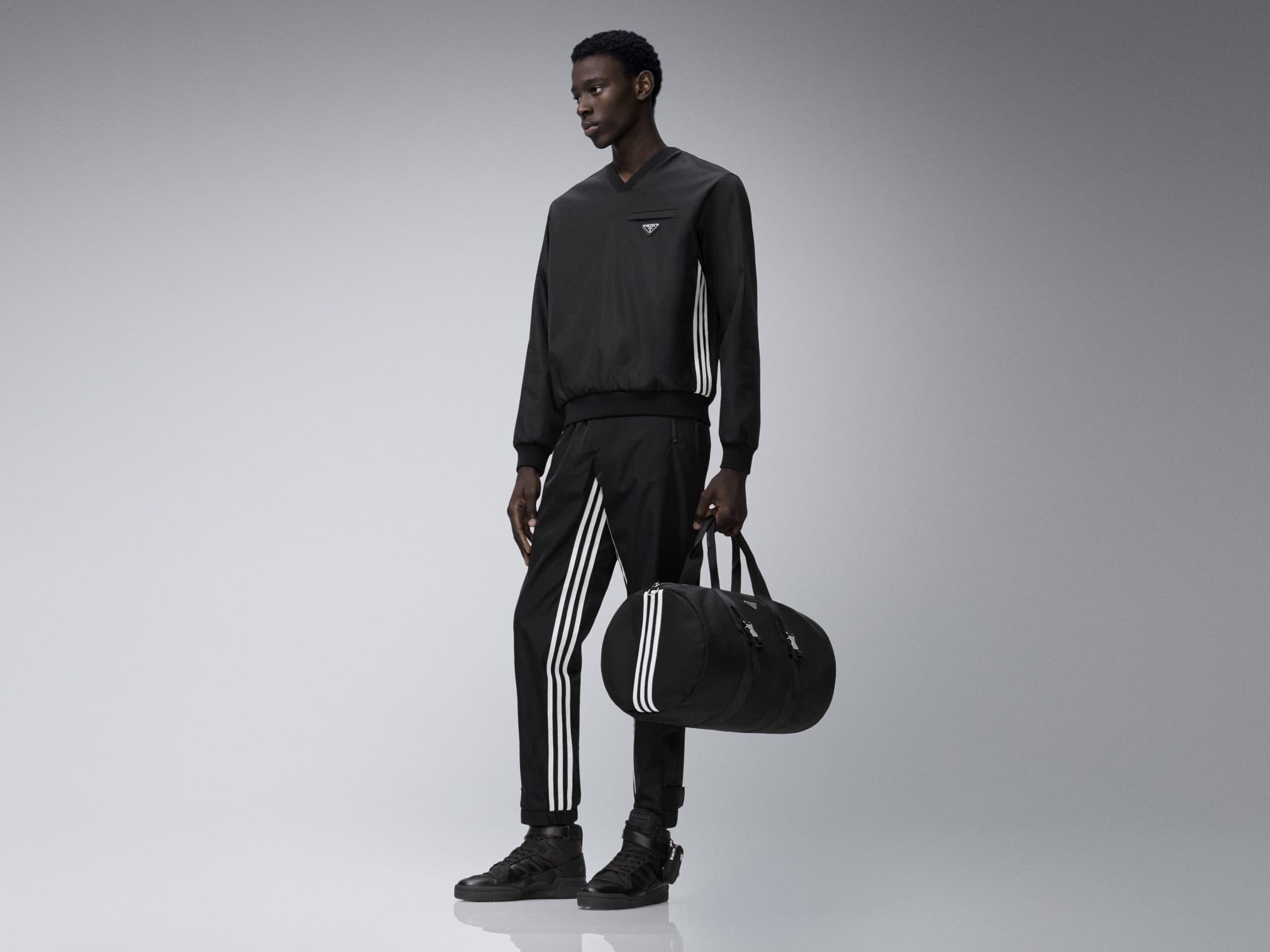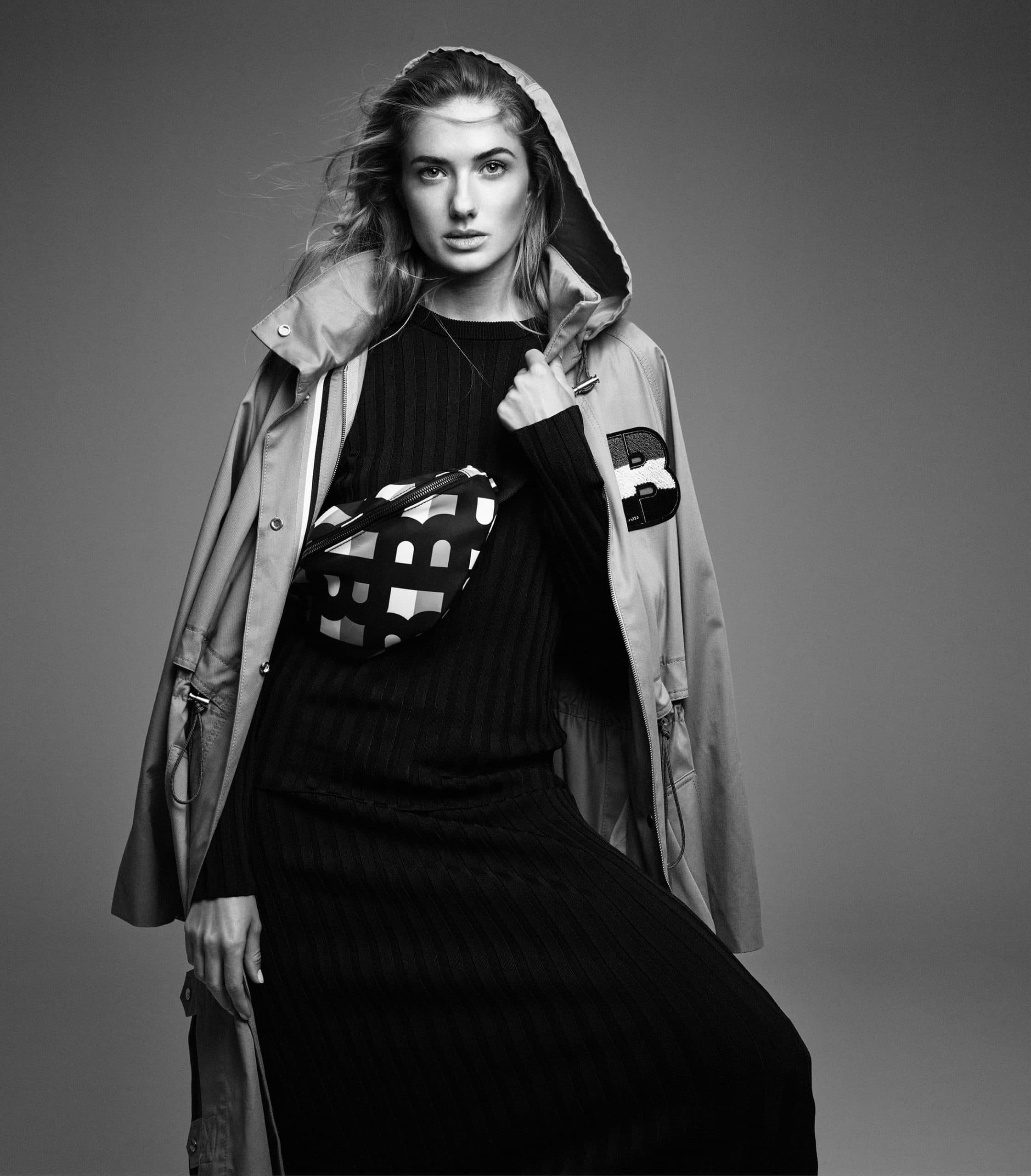 Multicultural Utopia
More and more consumers are demanding that brands and what they create – be it clothes or ad campaigns – not only look good, but reflect a commitment to positive action. It takes courage and imagination to create a better future.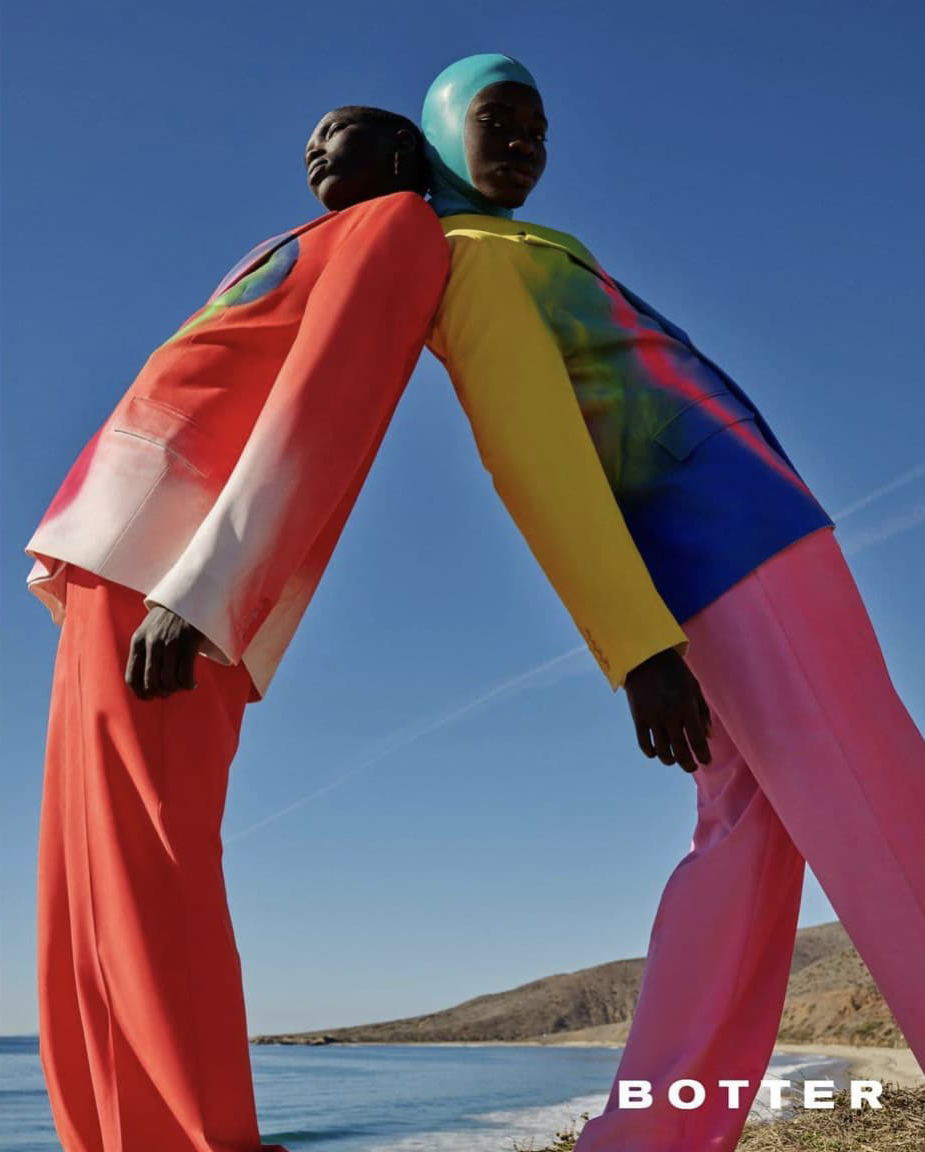 One of the most important, uplifting, and culturally relevant aesthetics we've seen revived in recent years is Afro-Futurism: a forward-looking world of creative possibilities that considers roots in Black and African diaspora culture and imagines a positive future for these communities.
Spring 2022 campaigns saw some smart thinking along these lines that expanded its sense of inclusion and community while bringing it closer back to our contemporary moment. From Daily Paper's celebration of young Black revolutionaries and Botter's synthesis of Afro-Caribbean style and French sophistication, to the all-inclusive revel of Gucci's Love Parade, these campaigns inspired hope for further change and reminded us of the beauty of acceptance in diversity.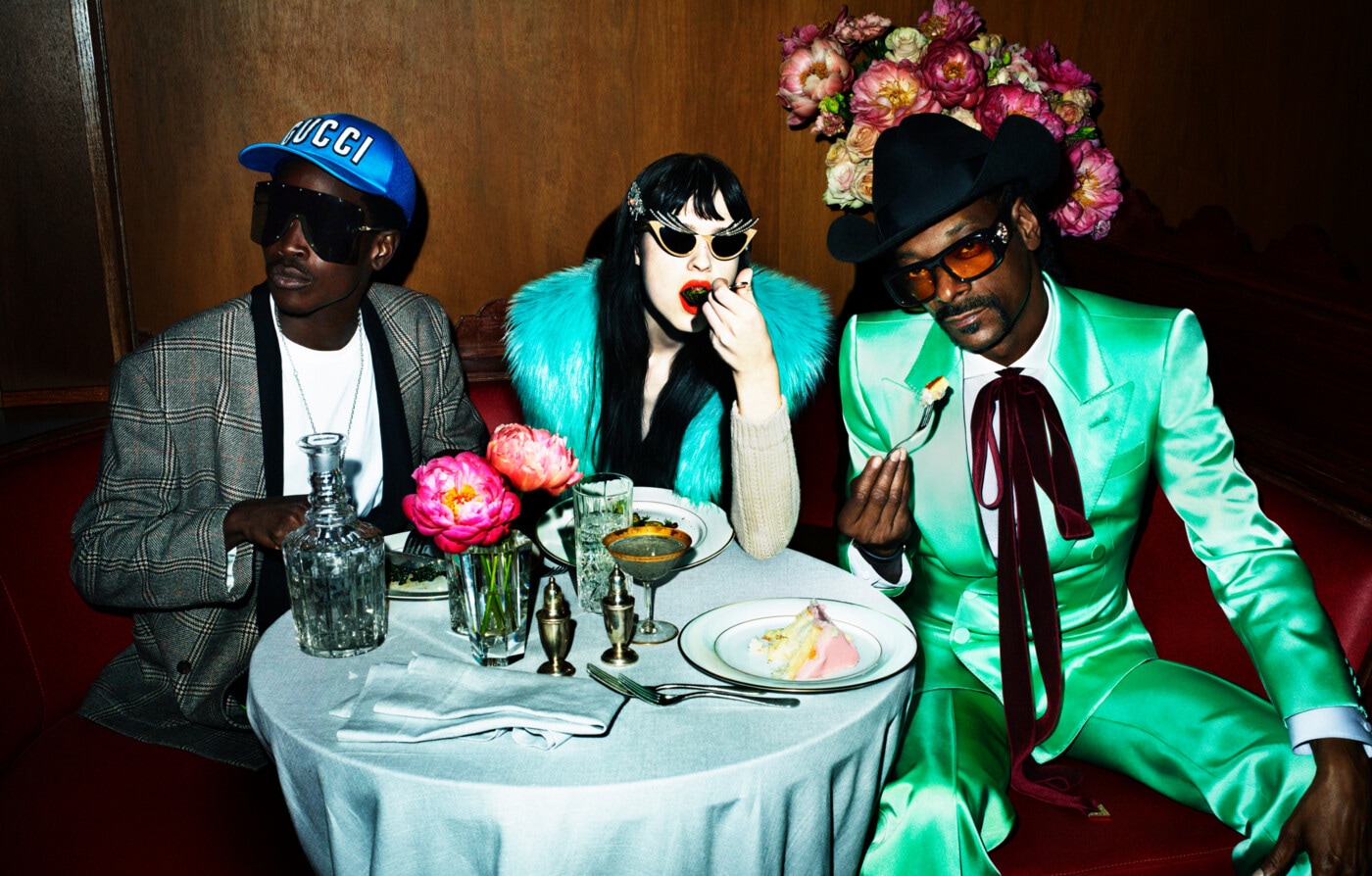 ---