Forte_Forte celebrates the opening of a new boutique in Forte dei Marmi – a holiday resort destination known for it's golden beaches and spectacular views of the Tyrrhenian Sea with a backdrop of Apuan Alps. Located at number 13 of Piazzetta Tonini in the city center, the store is open to the outside with a full–width glass door that lets in the light.
From there the space develops into a square section, rhythmically marked by an intertwining of light, angular and softly–veined wooden poles creating a succession of five portals. These simple structures visually articulate the space, combining the solemnity of a basilica and the functionality of a ship's hull. The floors, made of an invented mineral, are an agglomeration of gray concrete and white stone with the appearance of salt crystals and deep jade green crystals. The center of the room is occupied by a solid round bench and a cloud vase containing a plant with giant leaves. The dressing rooms at the back of the shop, positioned under the mezzanine and divisible thanks to a movable curtain, insert a silky note of velvet that is gold on the outside, teal on the inside, with seats and carpets plus a rotating mirror to accentuate the intimacy of the area. The brass cash desk, also placed under the mezzanine, is a shiny block covered with gold leaf. Behind the full–height door, bright with gold, is the private stairwell, in a delicate shade of sage green.
The space tells a story that is both rational and emotional, with echoes of marine architecture refracted in the eclectic interweaving of colors and elements.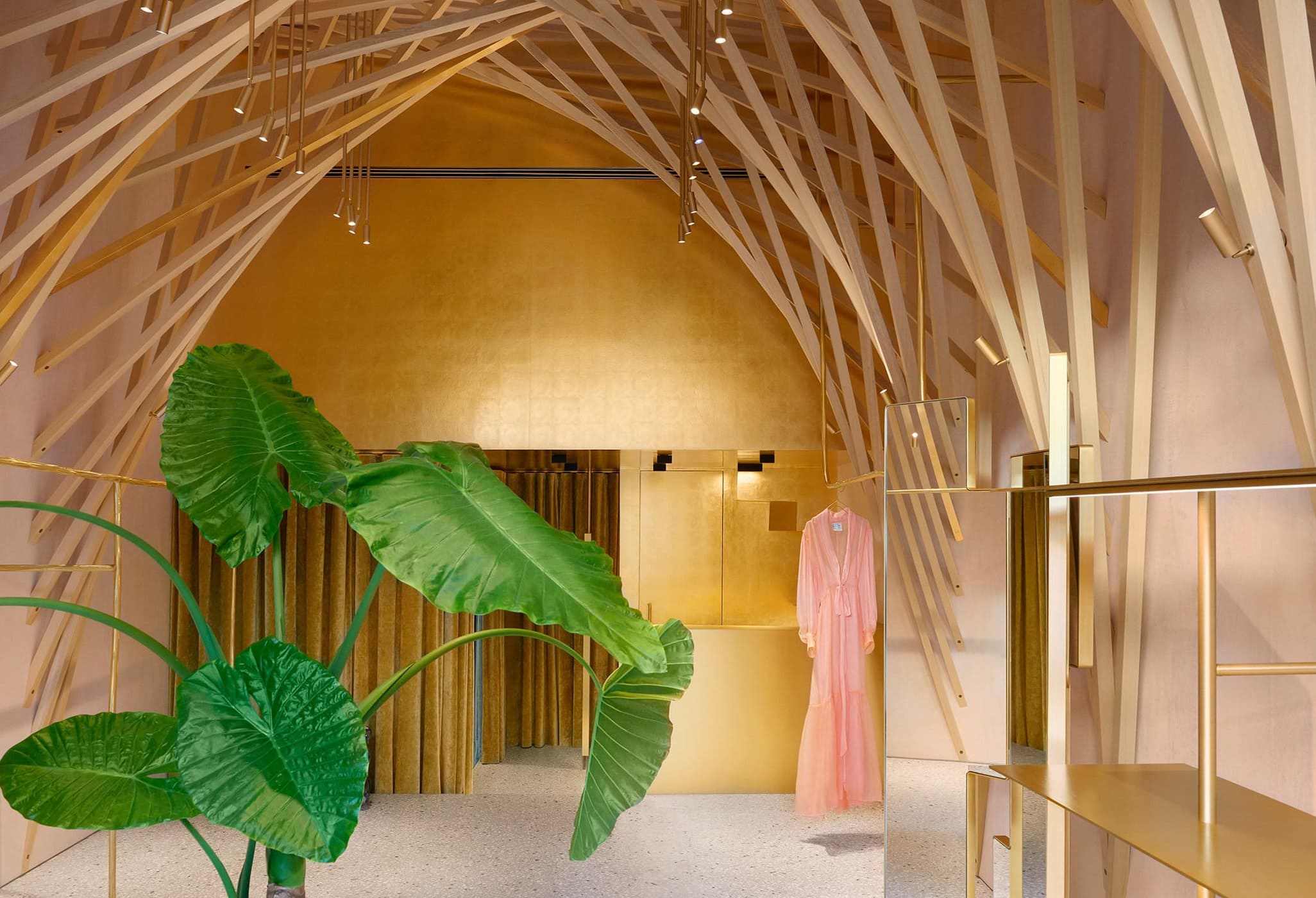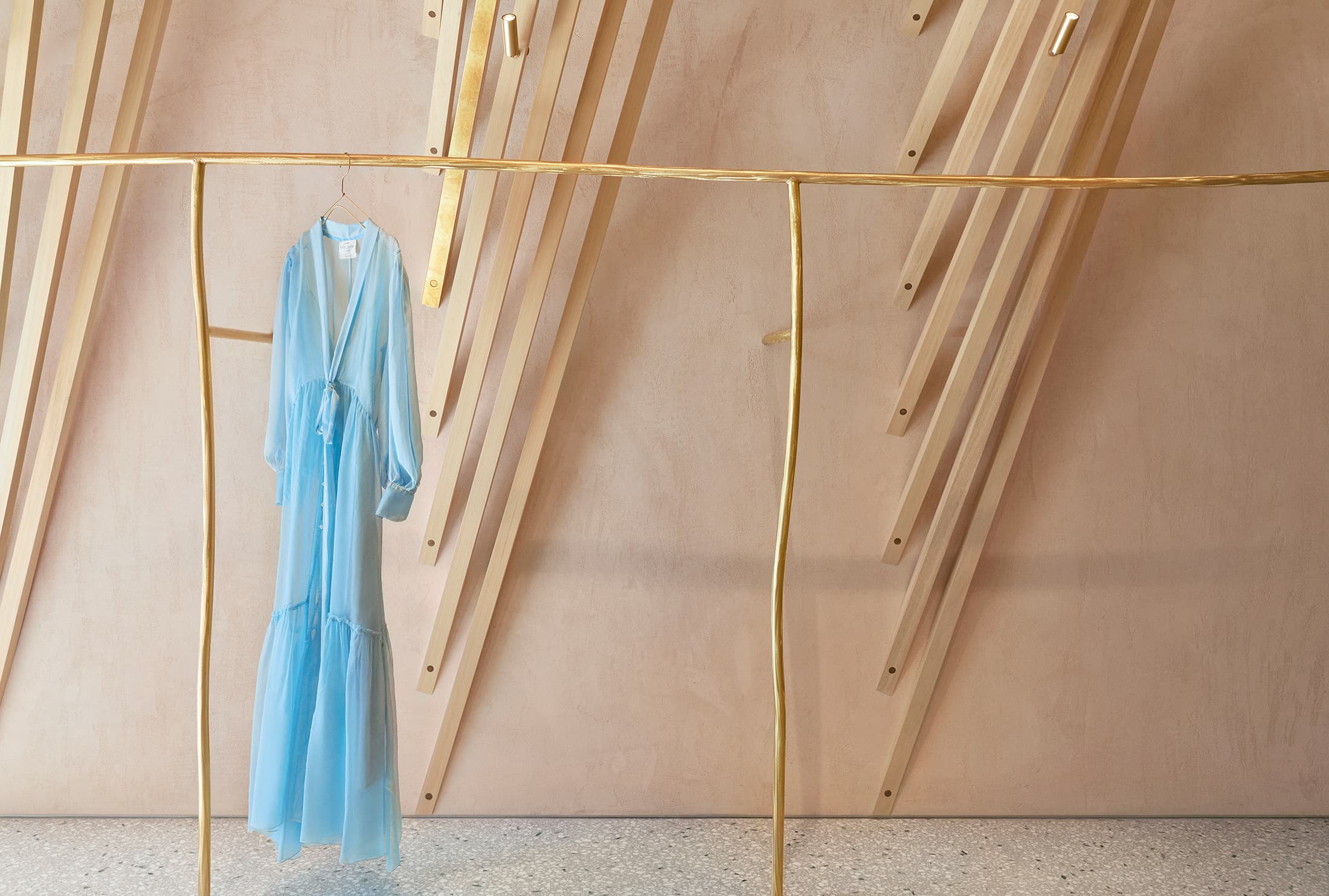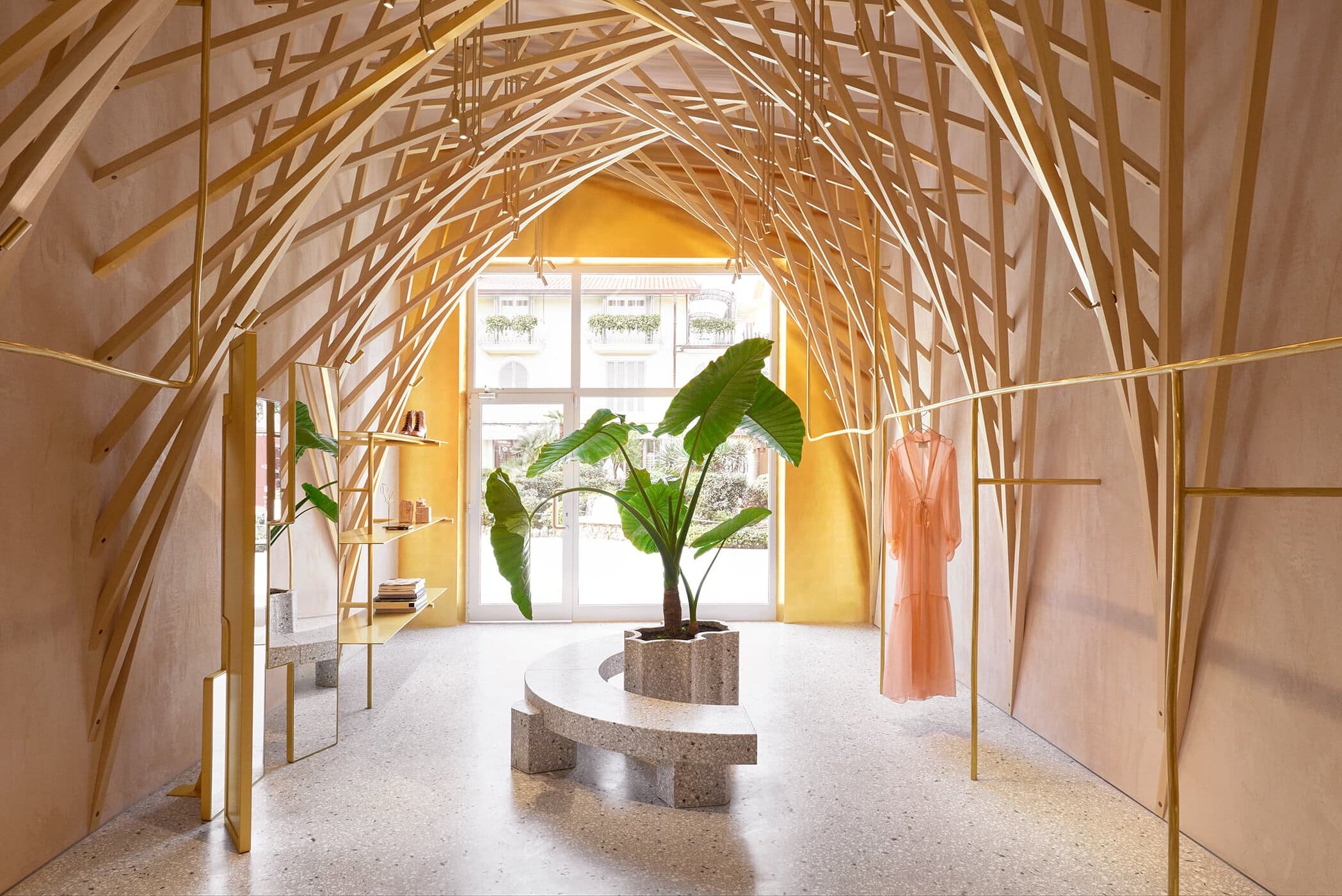 X
---