Review of Fursac Fall 2022 Ad Campaign by Creative Director Jacobs+Talbourdet-Napoleone with Photographer Olivier Simile with model Valentin Caron
Fursac explores the expressive possibilities of everyday elegance with its new campaign for Fall 2022. The campaign features artistic direction from Jacobs+Talbourdet-Napoleone, with photography by Olivier Simile and film direction by Nicolo Terraneo.
The imagery keeps a simple and elegant focus on dressing for the day while finding an unexpected spectrum of expression in the classic men's suit. From a formal black tuxedo to a two-piece in pink velvet, a broad range of formal yet spunky style moments are on display.
Simile's photography maintains a mood of intimate luxury, capturing model Valentin Caron in an elegant hotel interior while occasionally offering a glimpse through the window at the rooftops of Paris beyond, pointing to the brand's quintessentially French design heritage. The accompanying short film brings a dynamic energy to the daily ritual of getting dressed.
At once focused and eclectically cool, the campaign is a strong statement of Fursac's vision of inclusive, expressive luxury.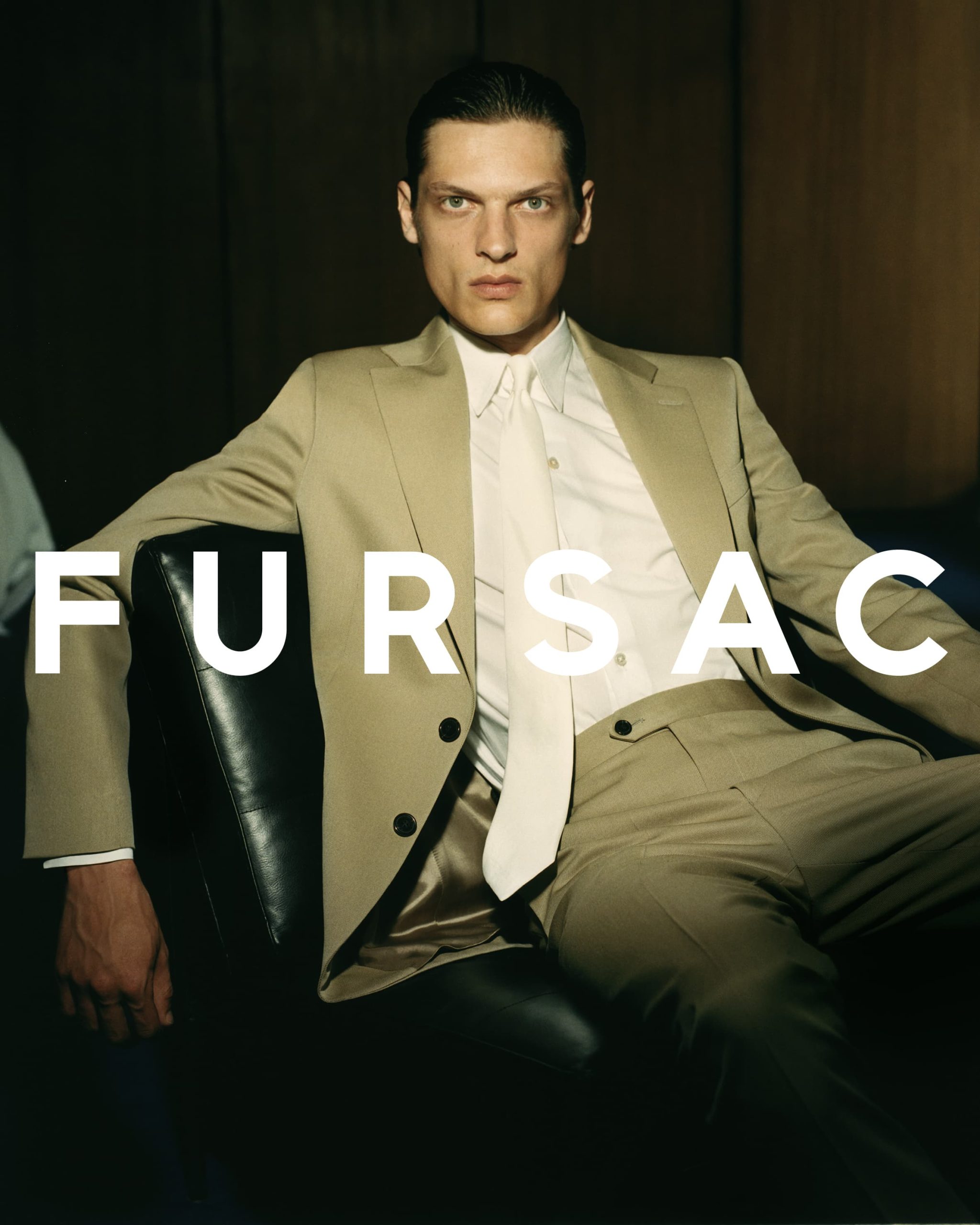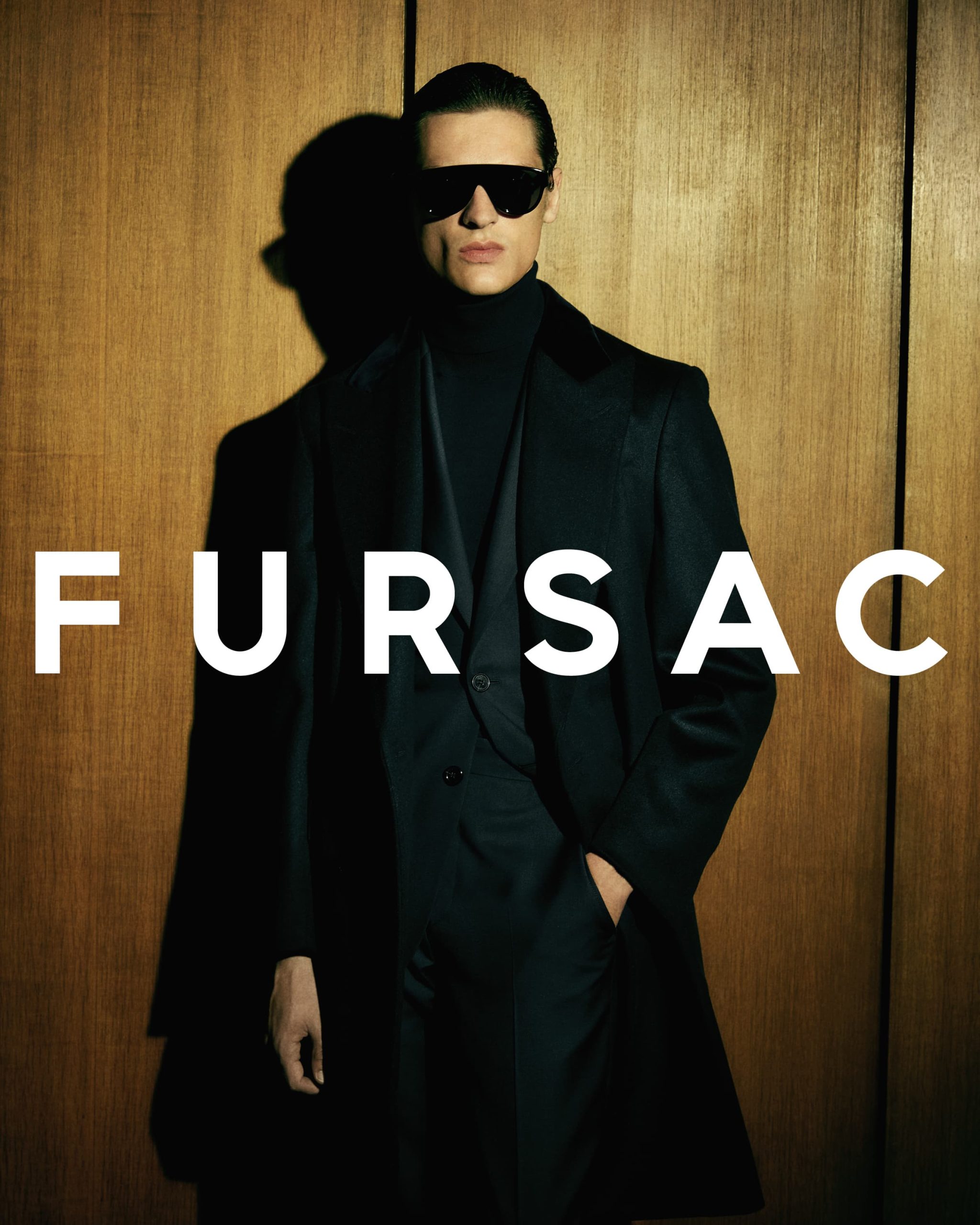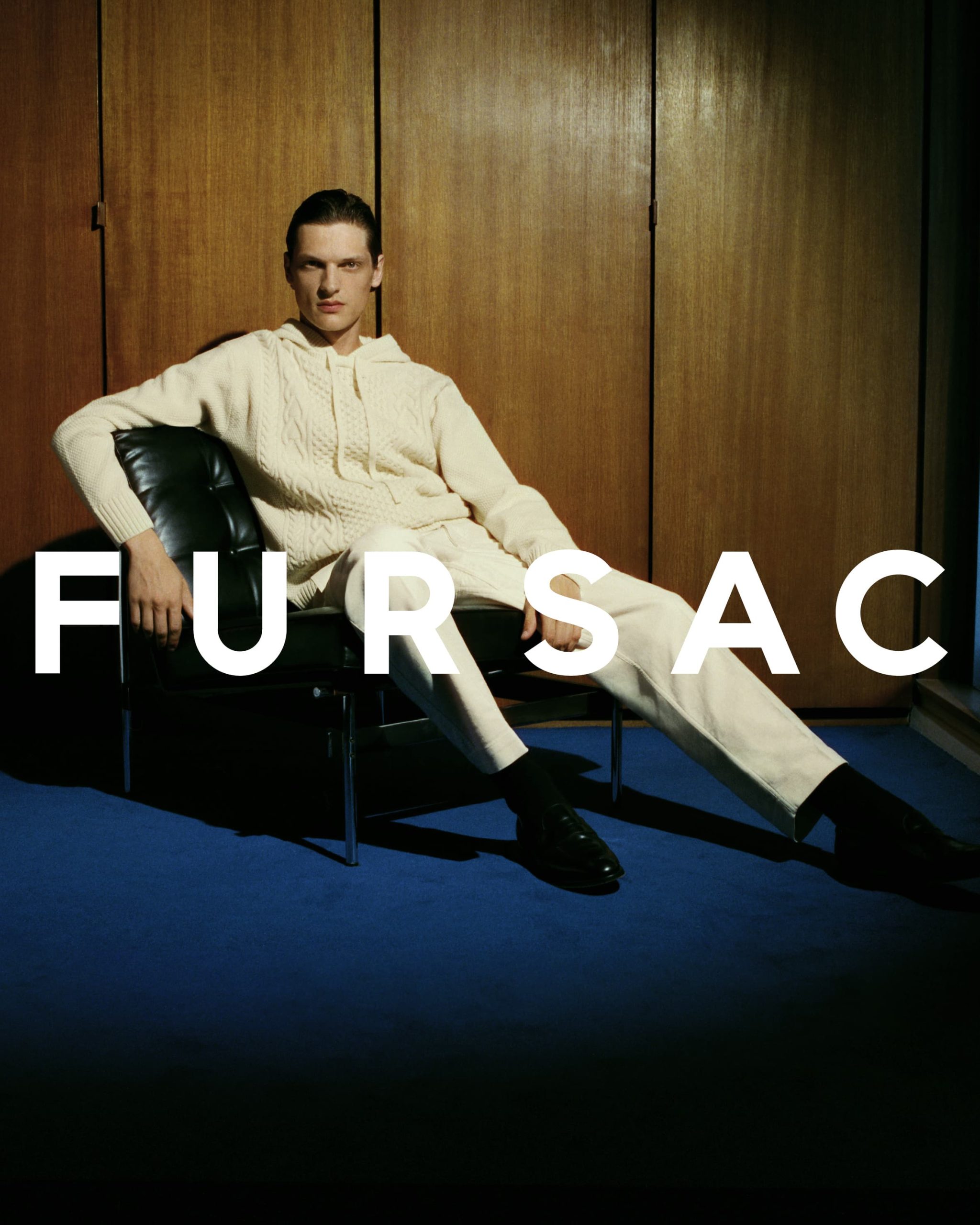 Creative Director | Jacobs+Talbourdet-Napoleone
Photographer | Olivier Simile
Videographer | Nicolo Terraneo
Models | Valentin Caron
Stylist |  Imruh Asha
Hair | Pawel Solis 
Music | Jerge
---