---
Review of Gabriela Hearst Fall 2021 Fashion Show
Fashion, Luxurious But with a Conscience
By Long Nguyen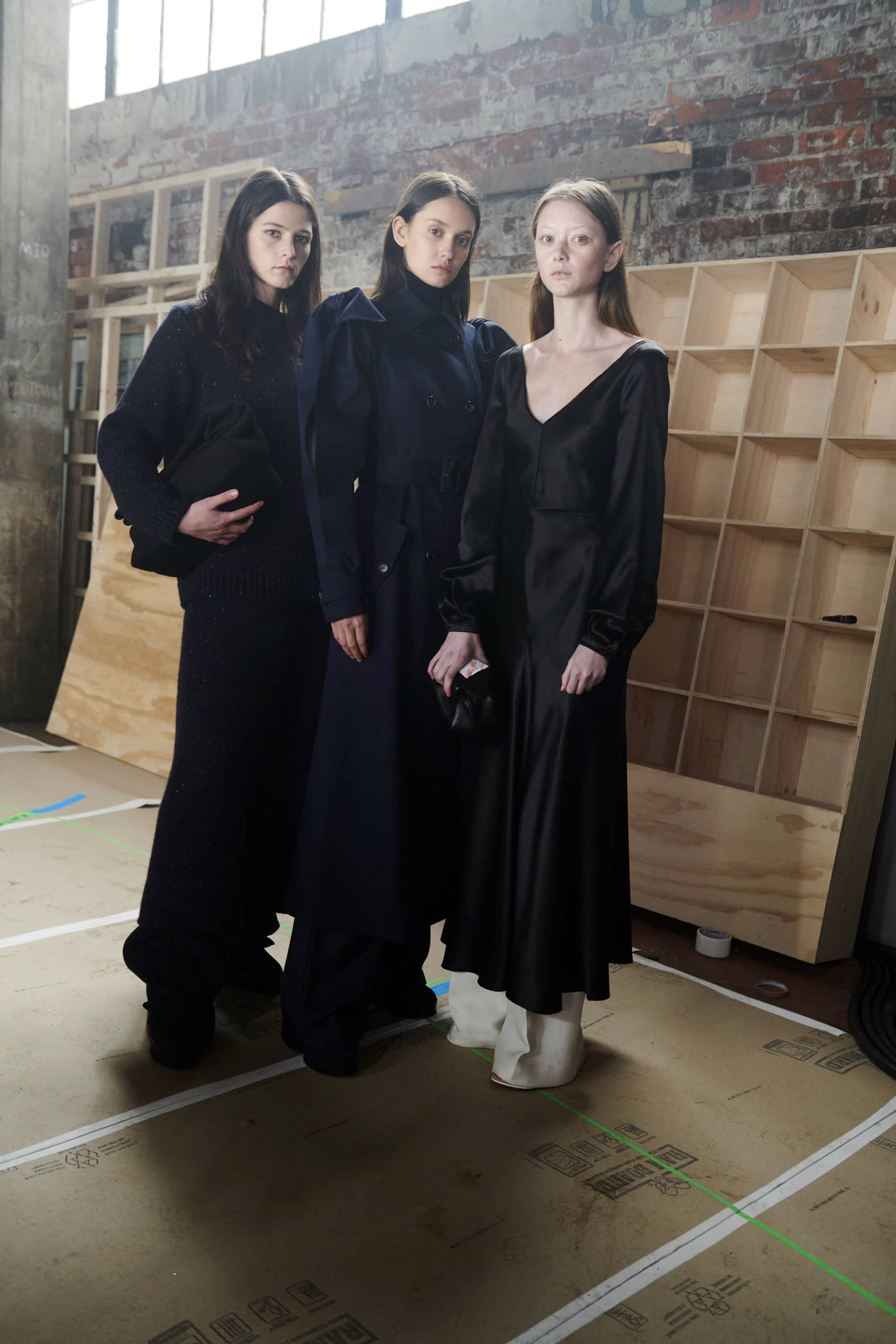 2020 was a big year for the independent New York-based designer Gabriela Hearst. The designer won the CDFA womenswear designer of the year, showed her collection for the first time in Paris, then appointed to creative director at Chloé where she will debut her first collection for the French house in a few weeks.
Since launching her label in 2015, Hearst has been spearheading a new way to consume and produce fashion. The mission to create high-end clothes with quality craftsmanship coupled with innovative materials is central to Hearst's aesthetic. Her values lie in finding the particular materials for her products that are sourced responsibly end-to-end processes to reduce waste. Her brand uses Tipa compostable bio-plastic in packaging. The designer aimed for a carbon-neutral for her shows at her fashion shows, like using local models that do not require them to fly to do the presentations or use catering that cook with local produce and recycle cashmere for coats and sweaters.
"The collection is inspired by Saint Hildegard of Bingen. Born in 1098, when women were removed from intellectual and creative life, St Hildegard was a composer, poet, philosopher, mystic, linguist, botanist, and medical theorist. If she were born a man, we would all know her name as we know Leonardo da Vinci's. She saw that the answer was in the Green Power of Nature," Hearst said of the thinking behind her sharp new fall collection of long and lean silhouettes and soft tailoring on light outerwear and fluid knit dresses. Saint Hildegard's drawing of the Universal Man in her manuscript predated a similar one by da Vinci three centuries later.
"The ongoing interplay of the human being as a microcosm – both physically and spiritually – with the macrocosm of the universe informed her approach," Hearst said of St Hildegard. Profoundly, Hearst's fashion mission is precisely the interplay of production and consumption shows respect for both the microcosm and the macrocosm. And in Hearst's case, it isn't just about recycling and repurposing fabrics like using available dead stock or reuse old cashmere for a new cardigan or dress; it is a much grander vision than just achieving a certain degree of sustainability in production.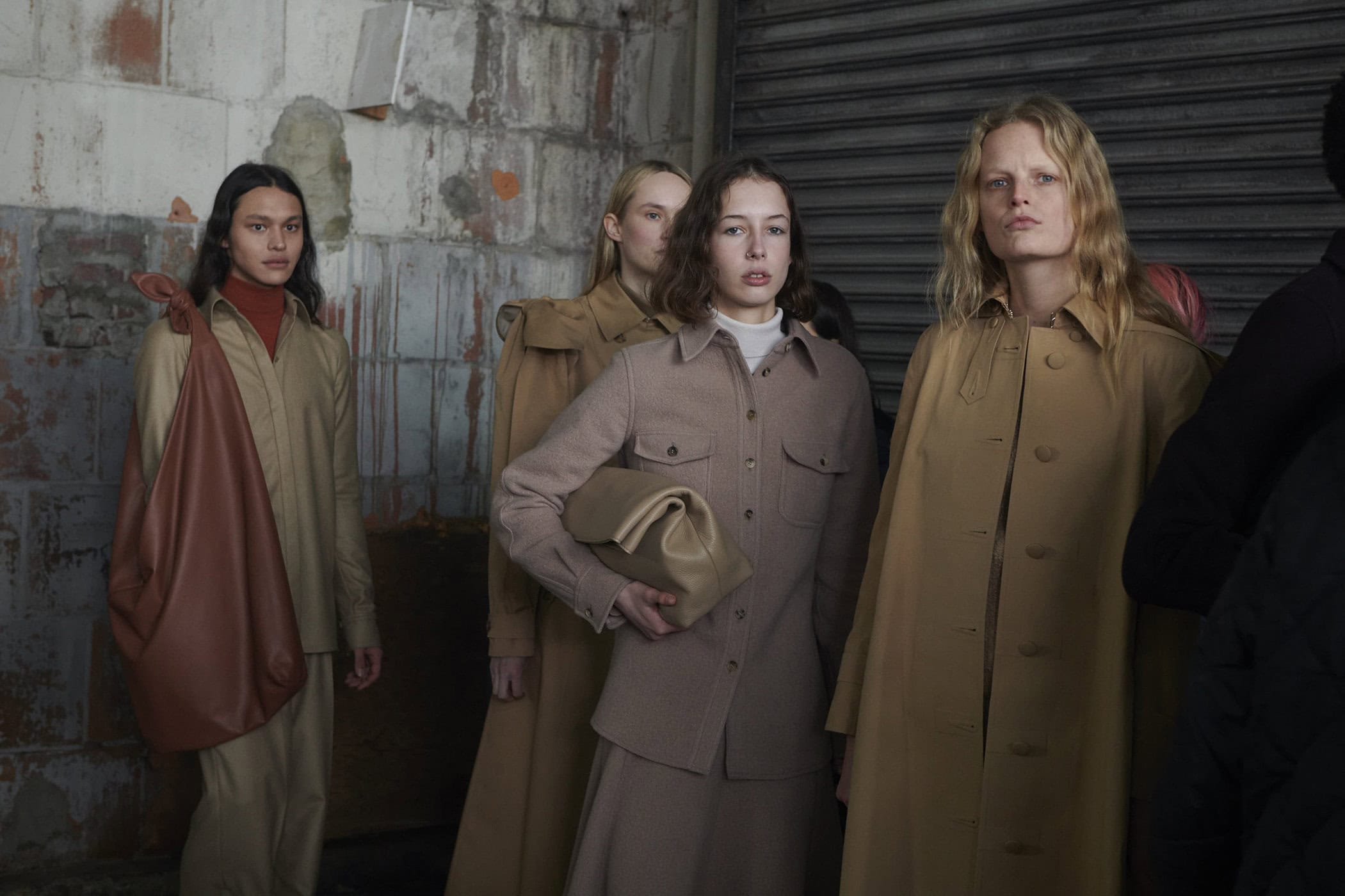 Hearst is partnering with the carbon offsetting project with Ecoact Chan Nuoi Biogas Project for this coming season. This Gold Standard certified endeavor helps families across Viet Nam use animal and human waste to generate clean and sustainable energy and ensure affordable and reliable energy sources. According to the London-based Ecoact's website, the project has built 171,935 biogas plants in 55 provinces throughout Viet Nam. Also, the plant will convert the nutrient-rich leftovers from the biodigesters into fertilizers.
In fashion, green power means creating the awareness of consumption and harnessing the making of clothes that endure and thoughtfully use materials. It is first a balance between how to produce with the least waste, and then it is about having these clothes last longer. Hearst does not make the kind of seasonal fashion.
Each season's newness at Hearst is embedded in the different materials she used after careful research with a great deal of attention on sourcing where recycled cashmere or merino wool looks flawlessly brand new, a Hearst fashion trademark. It is about converting older materials into new materials while maintaining the quality associated with the fabrics.
Filmed by Alex de Betak at the vast and empty Brooklyn Navy Yard, Hearst's fall show opens with a loose ivory cashmere boucle cape bonded with Nappa leather trims over a cashmere rib turtleneck and merino wool long skirt. Then follows a long dark olive Nappa and cashmere bonded tailored trench coat with a turtleneck and cashmere rib pants. It contrasts on one side of the softness of the knit-based garments like a white or light brown merino long float dress or an ivory cashmere fisherman cable knit dress with a black leather waist belt. On the other side of this collection are the more structured shapes of the trench coats in black or camel or the burgundy cashmere felt shirt-jacket long skirt suit.
The camel double-faced cotton single breast trench comes from repurposed cotton, and the double-face cashmere felt button-down shirt skirt suit is made from recycled cashmere.
Each season, Hearst finds small details personal to her to offer a little decoration that animates a few looks. This time, her 12 years old daughter flower drawings in her art book where she replicated real flowers in sketches that became prints on a black silk tie-knot long dress. Those flowers are also embroideries on an ivory recycled cashmere sweater and skirt hand woven and a fold-over clutch made by the commune of women's collective Manos del Uruguay. They also made the patchwork knit cape. Hearst ode's to Saint Hildegard is in the leather 'Hildegard' tie-knot bag in black and cognac.
In the few short years that Hearst has shown her clothes in New York, she has firmly established her sense of proportions – and she sticks to them – each season rather than experimenting with shapes that don't work in real life.
Last week, Hearst presented her smaller men's collection now on its own since it was included as part of her women's lineup two years ago. Her men's collection mirrors the women's in the sense that they are luxurious clothes but made with consciousness or may call it enlightenment if there is such a thing in fashion. For fall, Hearst remade the ruana wrap as a large blue cape wrap over a deep blue wool suit or as a simple large scarf over a camel wool coat. Her menswear collections are basic staple wardrobe clothes. These kinds can pass from generation to generation without ever being out of style or, for that matter, out of fashion.
---