---
Review of Gabriela Hearst Fall 2022 Fashion Show
REELING 'EM IN
Sustaining American Fashion
By Constance C.R. White
Thoughtful Intense Gabriela Hearst dove deep, very deep with this sustainability thing.
In doing so, Hearst showed that sustainable fashion doesn't have to be like eating cheese: Where it starts off well but soon becomes cloying, boring and bad.
Sustainable fashion can be fun, innovative and irresistible.
Hearst told a persuasive story of how social impact can be seamlessly woven into a business.
Working with the artist Kristy McCarthy of the non-profit Groundswell, she painted the rectangular runway a bright yellow, thus setting the tone for the clothes.
Further energising the models as they crisscrossed the catwalk, were the Omgcornelio drummers beating their drumsticks on the white recycled plastic buckets we often see utilised by skilful musicians in the subway.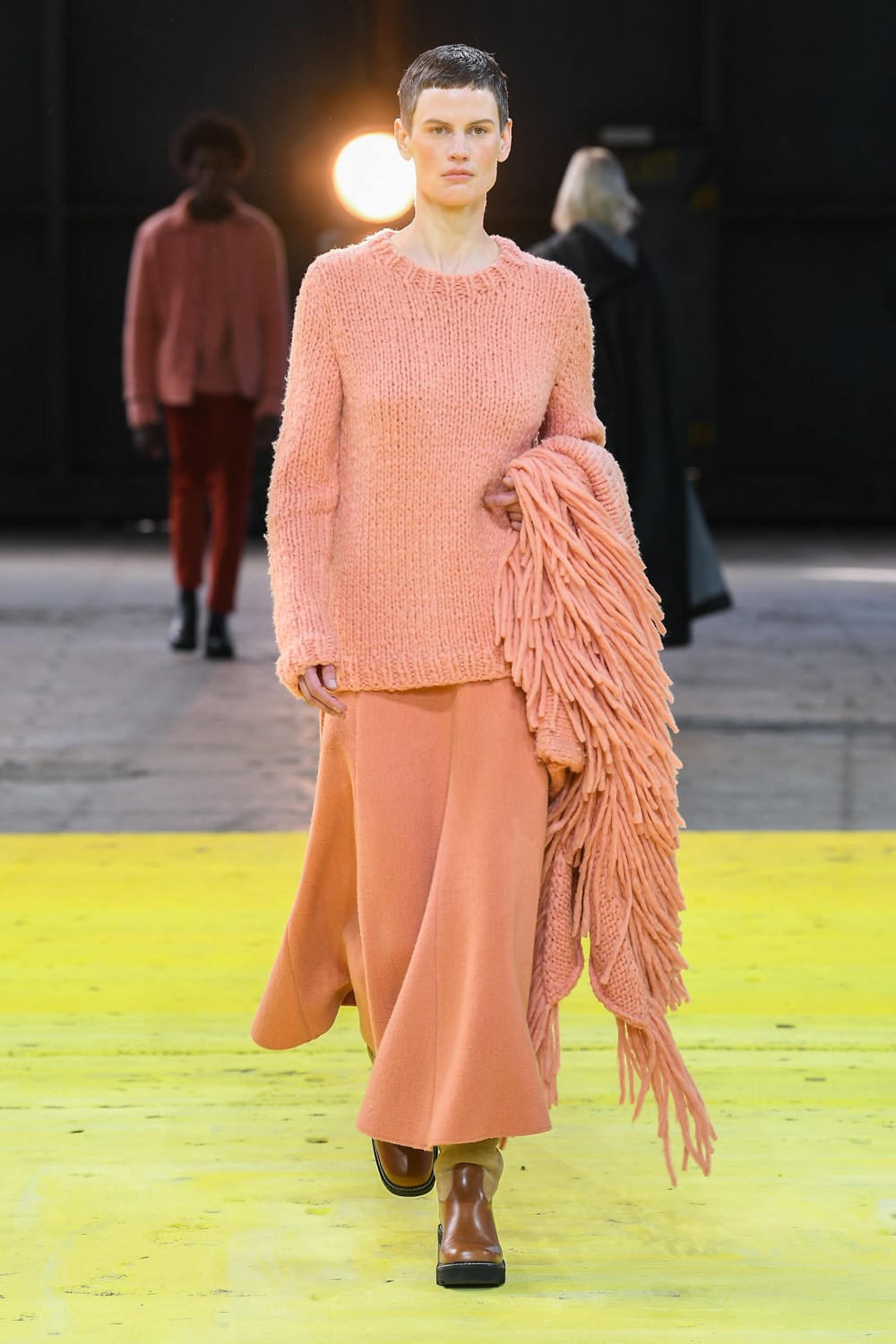 With Demi Moore and Lauren Hutton looking on, former runway staple Amber Valletta took to the runway. She wore a nifty black double breasted pants suit for an ageless woman perhaps or moreso in recognition of the importance of women over 40.
The suit was but one of several pieces made from either up-cycled or recycled materials including cashmere wool, waxed linen wool and cashmere felt.
Long, flowing dresses with chunky boots were fashioned into all manner of winning styles.
A lemon yellow fringed poncho was an example of artisanal creations in the collection, an extra effort that Hearst has become known for.
And she spread the love to menswear as male models in layered white sportswear or peachy jackets mirrored their female counterpoints.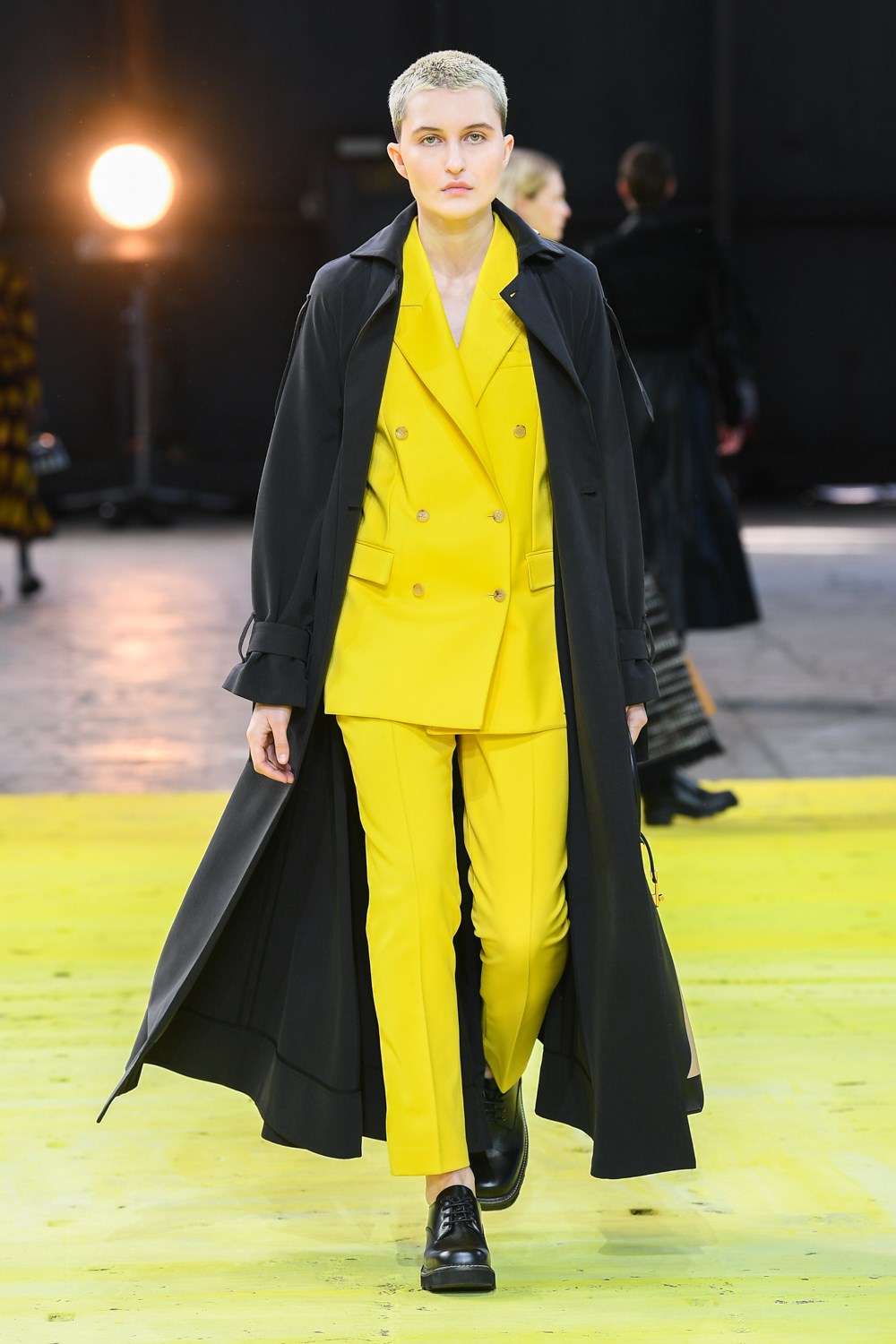 Colors made from ground mahogany, teak, rosewood and cherry trees gave fabrics added depth, the ease of the collection balanced with complex artisanal work in several pieces.
Hearst also collaborated with the artist, based in Shelter Island N.Y. known as Amo.
You cannot call out a single piece de resistance. Because in truth there were a handful. The striped, and chevron cold-shoulder dress for starters.
Then there was the red, yellow and black crochet frocks, the pieces joined to resemble petals or teardrops.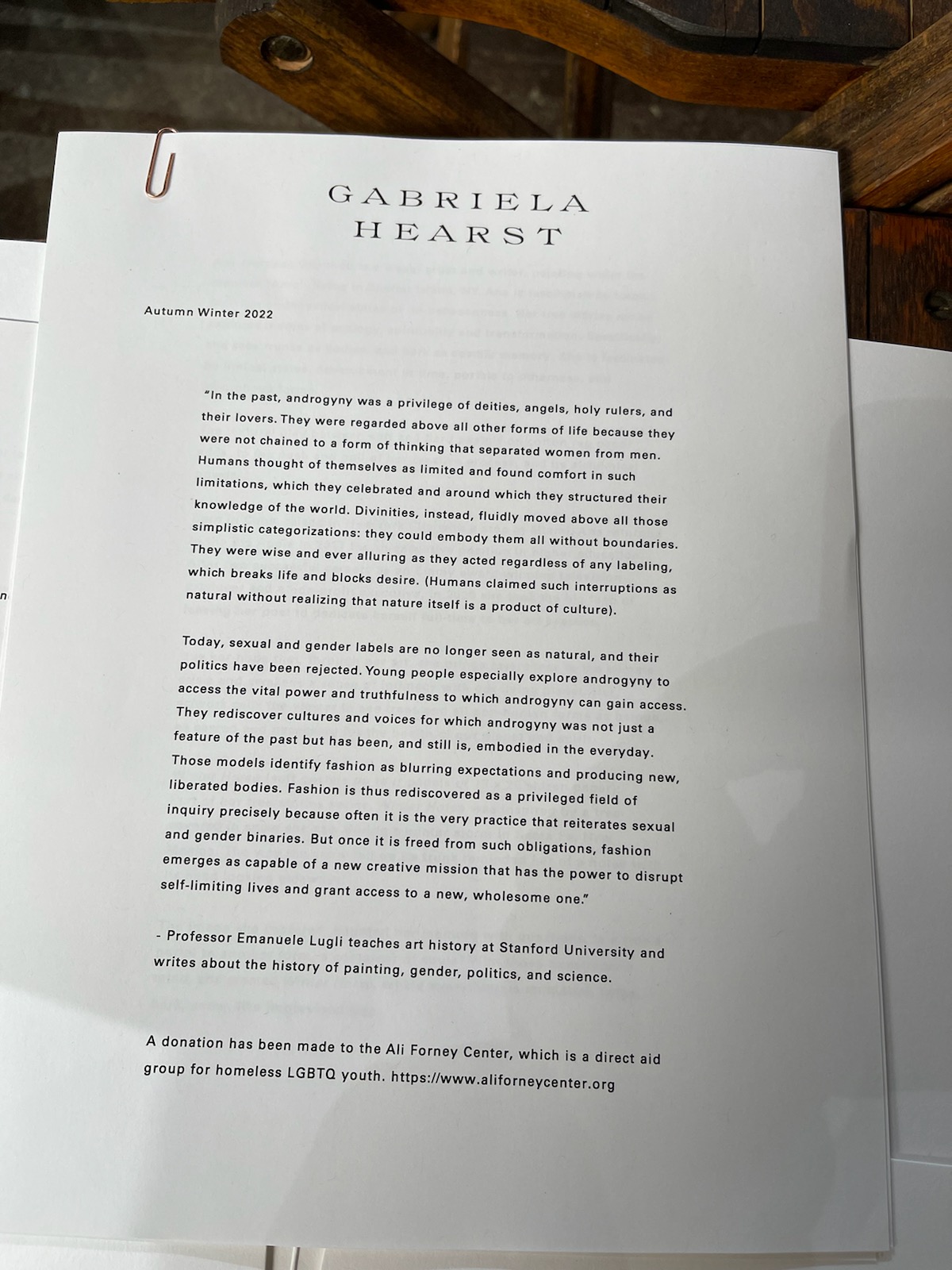 The show produced by Bureau Betak took the fashion flock off the beaten fashion path to the Agger Fish building in Brooklyn where Hearst reeled them in hook, line and sinker.
---