---
Review of GCDS Fall 2022 Fashion Show
Bubblegum Vamp Glam
By Mark Wittmer
There are a lot of ways to hypothesize about the origin of the ongoing knit balaclava trend: the rise of masks necessarily induced by the pandemic, a desire for anonymity in an increasingly surveilled world, the realization of the horror of being perceived after so much time spent away and inside. Whatever the reason (probably all of the above), it was the defining accessory of this winter, and it looks like it might be sticking around.
Like many others, GCDS creative director Giuliano Calza jumped on this trend – but he's having so much more fun with it than anyone else.
His Fall 2022 collection featured a number of knit balaclavas with their typical scary or mysterious factor subverted through delightfully campy, grandma-style cable knitting, bright colors, or exaggerated knits that made their wearers appear downright muppet-esque.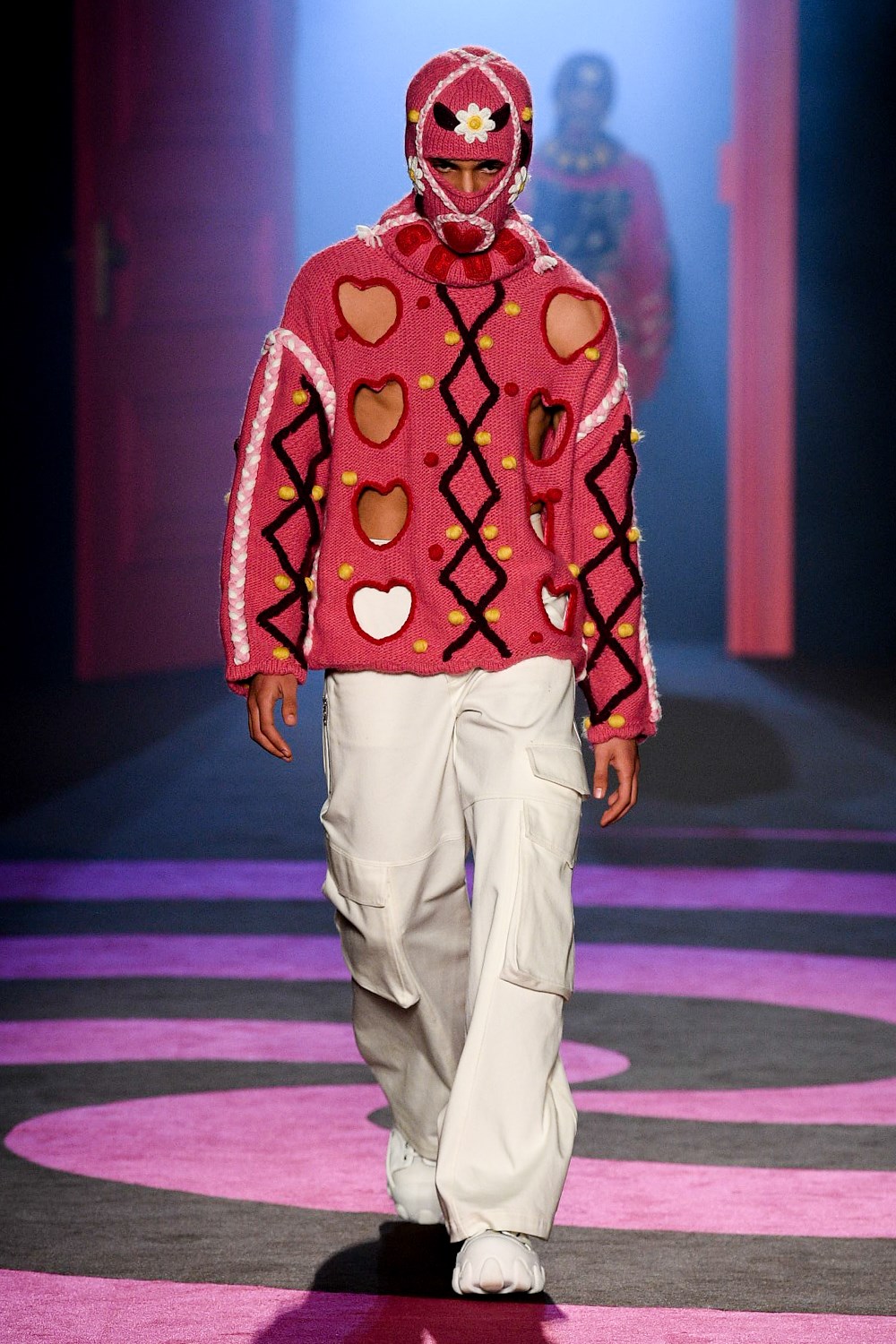 This gleeful and thoughtfully detailed exploration of current trends defined the collection as a whole. But while some faces may have been covered, there was certainly still a lot of skin to be seen as the designer stuck to his signature self-aware-sexy streetwear style. Form-fitting knit jumpsuits, diamond-encrusted bras, and dresses that were more cutout than dress abounded.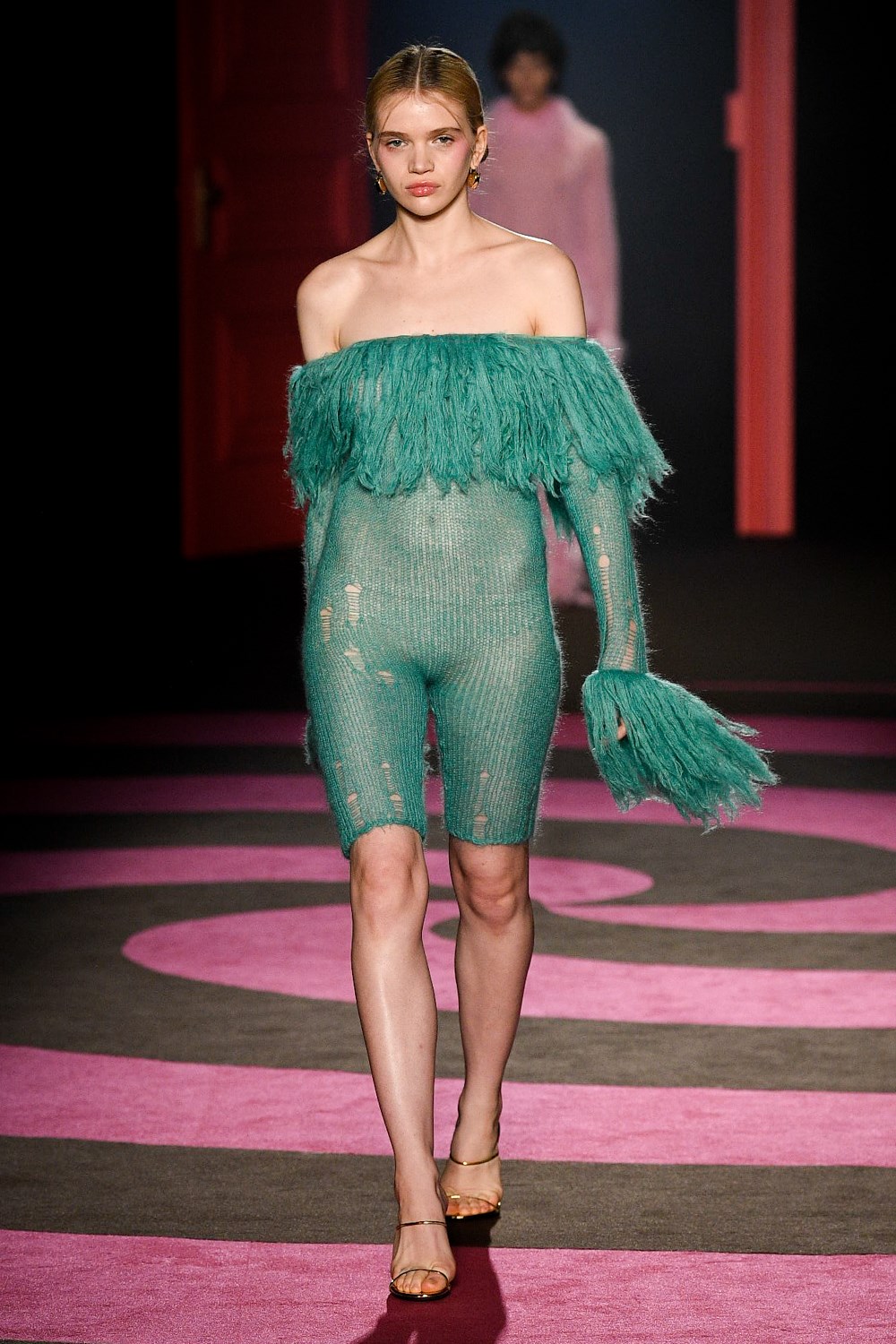 Subtle craft and overt sensuality continued to collide in a series of intricately knit bodysuits (complete with, of course, balaclava).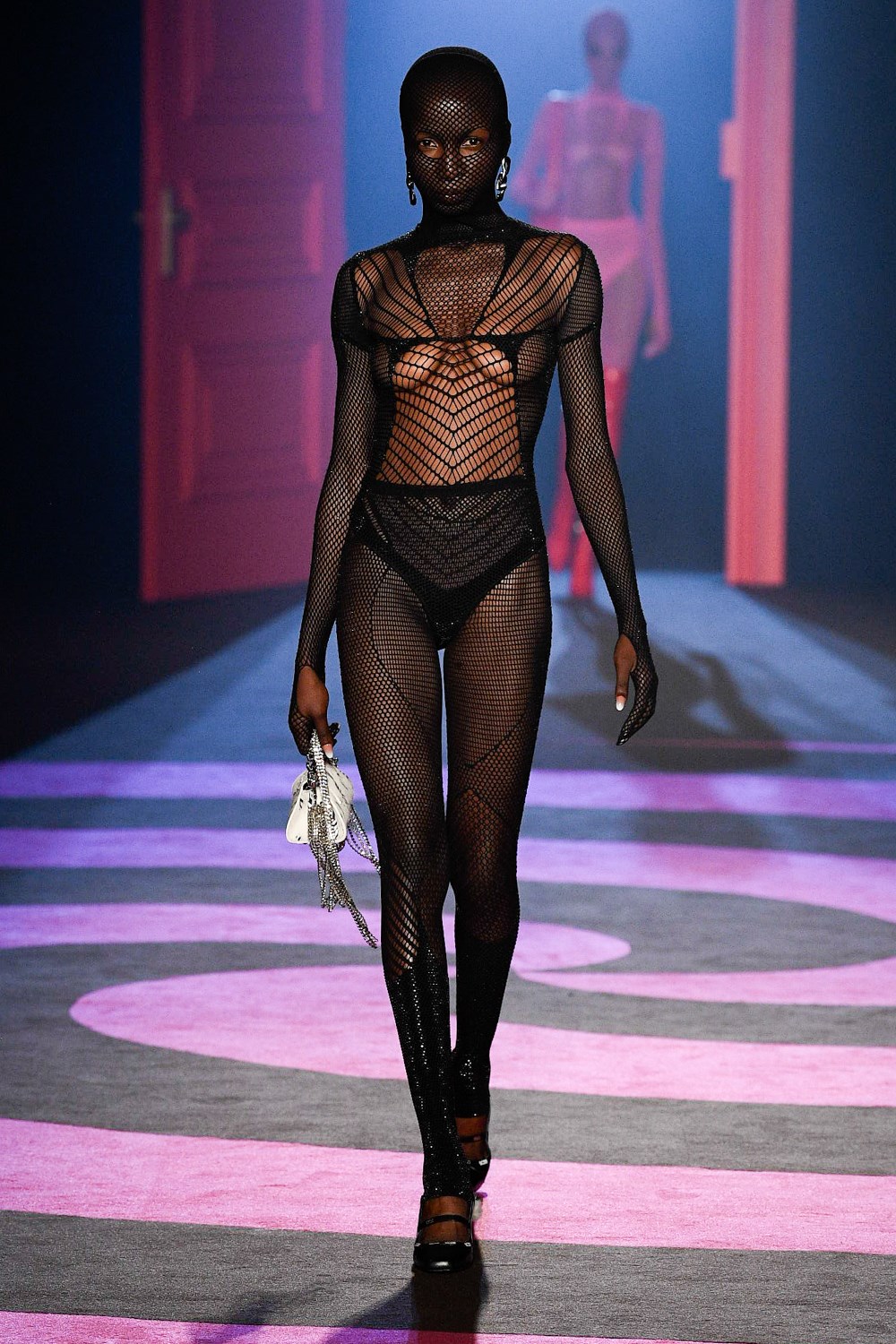 A theme of vampiric seduction and decadence emerged throughout the second half of the show as well, embodied in black lace, shoulder capes, ruffled shirt fronts, capes, and bejeweled skeletons. But rather than contrast with the already established theme of sexed-up bubblegum ditziness in the collection's flowery knits and hot pinks, this gothic glamor brought out the sense of seduction already subtly present in it, and vice-versa.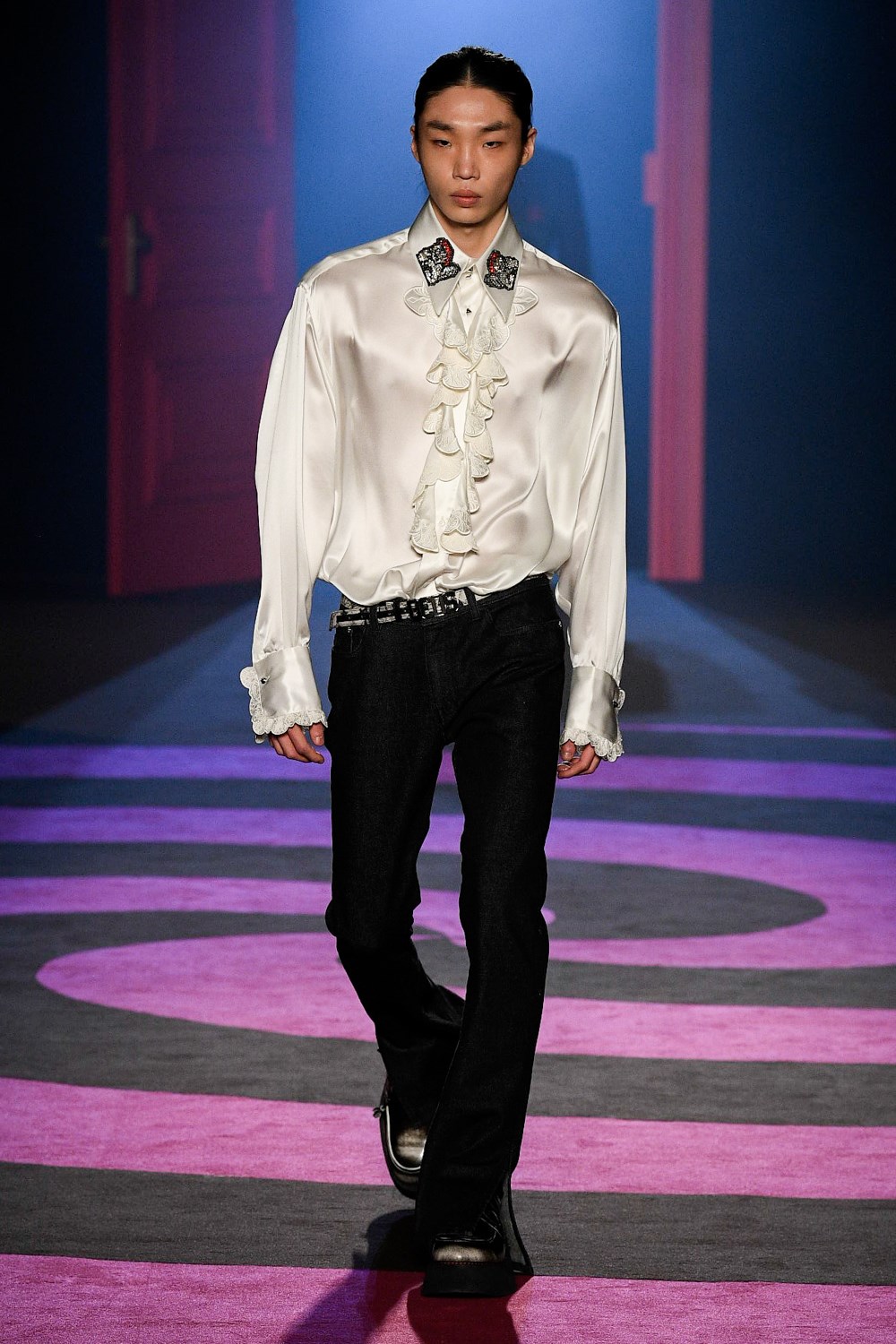 That sharp-toothed sensuality was also present in what felt like the collection's standout piece, the fanged high heels which are sure to be a huge seller.
With its fun plays on current trends, impressive balance of street, sex, and sophistication, and ability to be incorporated into many an aspiring influencer's wardrobe, that marketability is true of the whole collection. It's hot, and it's gonna sell like hotcakes.
---