---
Review of Germanier Fall 2022 Fashion Show
Putting the 'Extra' in Eco-Friendly
By Anna Ross
For those of you who aren't familiar with Kevin Germainer, I'll give you a quick low-down. This Central Saint Martin's graduate shot to new-gen fame for his clever use of discarded beads from the jewelry industry that the designer found during a work placement in Hong Kong. Since his graduation, he's been amongst the semi-finalists at the LVMH prize, and in 2020, his business was named 30 under 30 by Forbes. His fantastical visions have graced the bodies of Lady Gaga, Taylor Swift, Kristen Stewart, Björk and Sunmi. Go figure!
Kevin Germainer is the designer putting the 'extra' in eco-friendly.
You wouldn't know these designs were sustainably inclined from the outside looking in. They look like peak-plastic, laden with beads and glistening sequins. This is a designer turning perceptions of sustainable fashion on its head, proving that recycling doesn't have to be a passion killer.
The idea is not to make something new out of the old, but to transform oblivion into desire, waste into love, debris into promise. It is taking the light that no one wanted"

– Kevin Germainer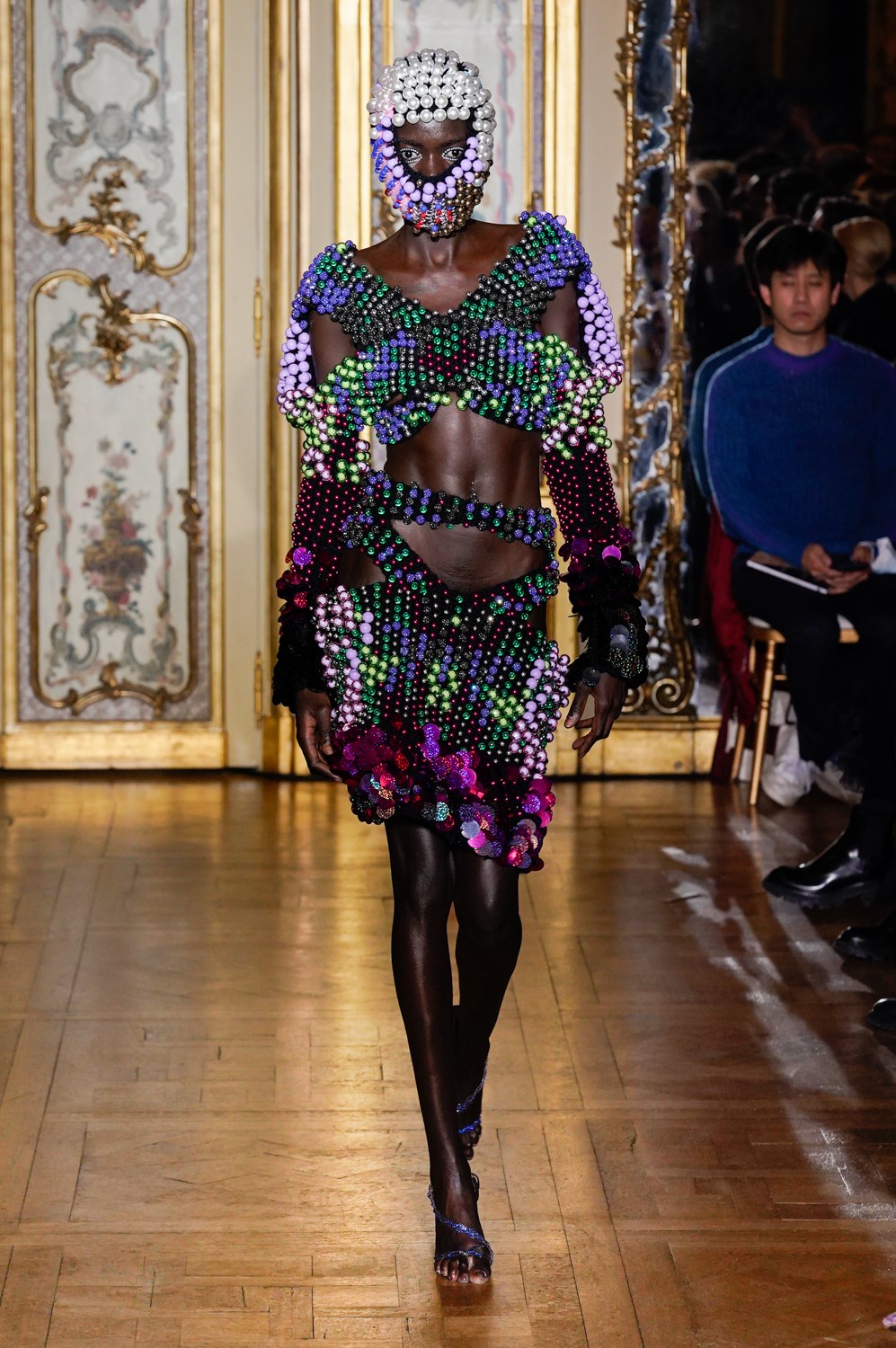 In his first runway in Paris this evening, the designer showcased an explosion of sustainable sass. A myriad of references from "Lava foam, embroidered bugs, burning waves, underwater fireworks." The result was wonderfully weird and otherworldly, masked creatures emerging from the depths of the ocean after we'd filled that with junk too, coming back to get us for our sins.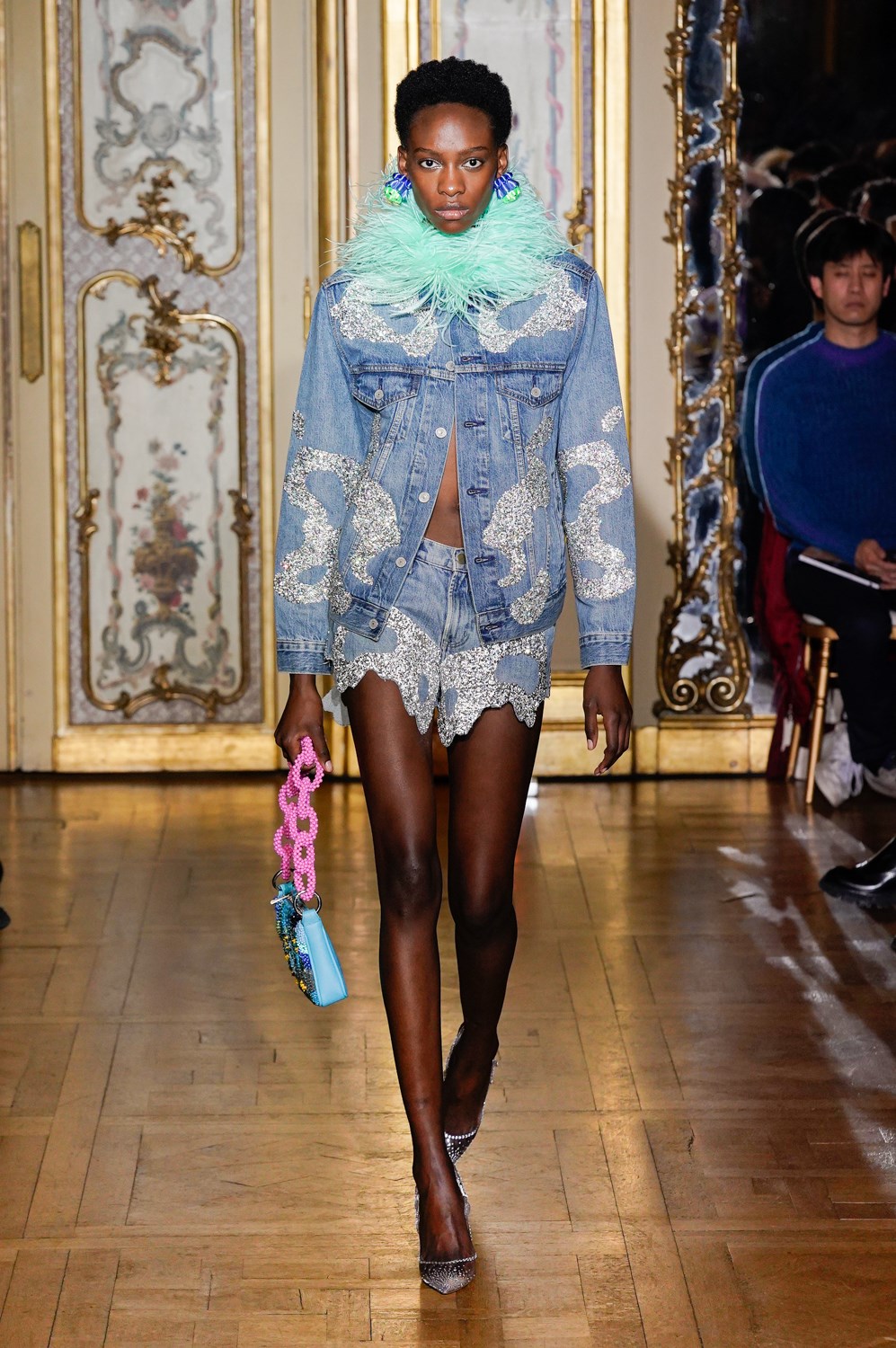 Giant 3-D printed corn plastic beads made for globular-like forms around the body, often embellished with "Reignited Crystals" in partnership with Swarovski. These looks were perhaps a little too heavy and costume-esque compared to the fabulous bouncing feathers paired with decorative denim. These high-low takes balanced his utopian vision with glimmers of commercial sun on the horizon.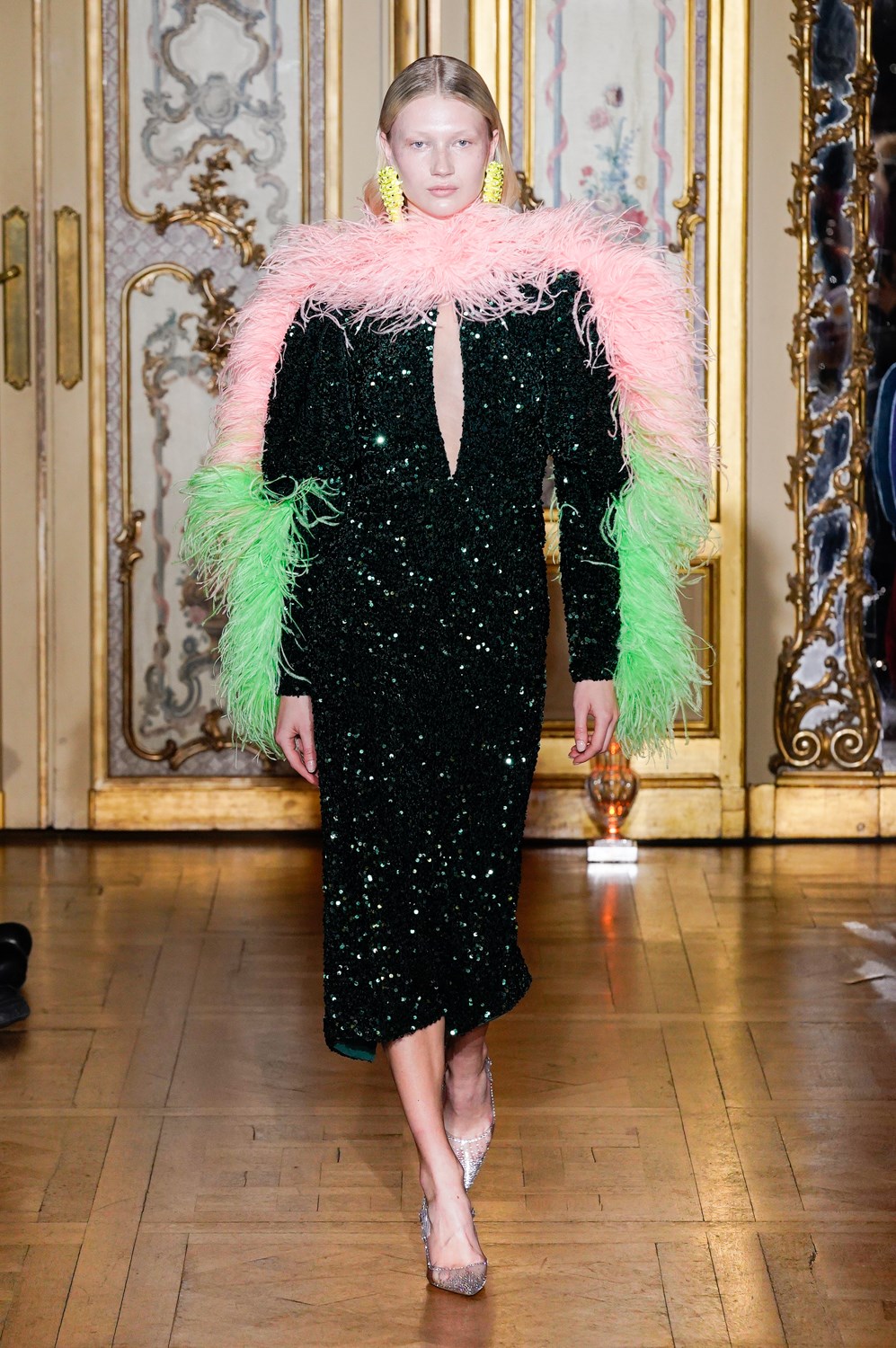 Better still, those cocktail dresses that caused a Mexican-wave of smartphone cameras. There was something in these I wanted more of, contoured with feathers giving their girls strength, sparkle and softness in one swoop. 
Mark my words, we'll see these looks on the runway faster than you can say 'MET Gala'.
---