---
Review of Giada Fall 2021 Fashion Show
Timely Timelessness
By Mark Wittmer
In designing his collections for Giada, creative director Gabriele Colangelo sets out to create pieces that are timeless.
Having studied classical languages and literature through university, he is deftly aware of the dialectical power of tradition and interpretation. With a family background in leather and fur, he combines this poet's sensitivity with a craftsman's perception, creating work that is technically masterful in terms of material and construction.
Thus, the difficulty of putting on a traditional, physical show this season and the last has a great boon for Colangelo and Giada: it means that he can present his work at his own speed. In the furious fifteen minutes of a runway show, details stride past and are forgotten. With his Spring 2021 collection, he was able to try out a new pace and work with a creative team that shared his patience and attention to detail. Now, for Fall 2021, Colangelo seems to have mastered the approach.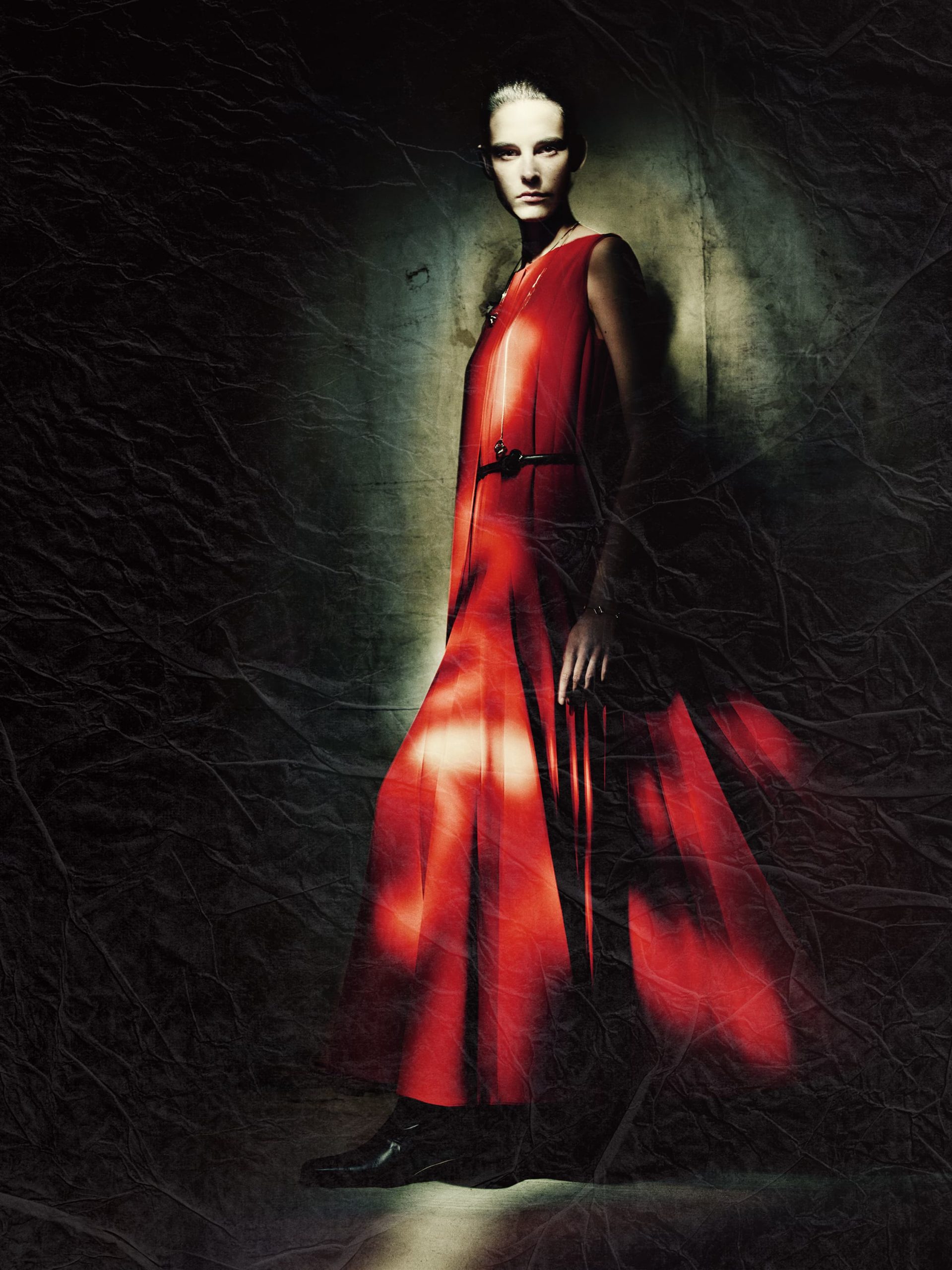 Giada wisely enlist modern mastermind of fashion photography Paolo Roversi, whose love of Polaroid film and ability to beautifully draw out the hidden depths of personality harmonize with Colangelo's patient commitment to artfulness. Created in a studio curtained with canvas and burlap, there is an immediate sense of the vintage or antique to the photographs. Furthering this sense of historical nostalgia, Roversi's delicate color and textural work gives the images a similar character to that of old black-and-white photographs which were lovingly re-colored by hand.
The models look out at us as if through time. Embodying Colangelo's idea of the Giada woman as confident and self-identifyingly feminine, both women exude a unique sense of wisdom and comfort. Roversi captures them with poetic sensitivity, his delicate use of light deepening the sense of character.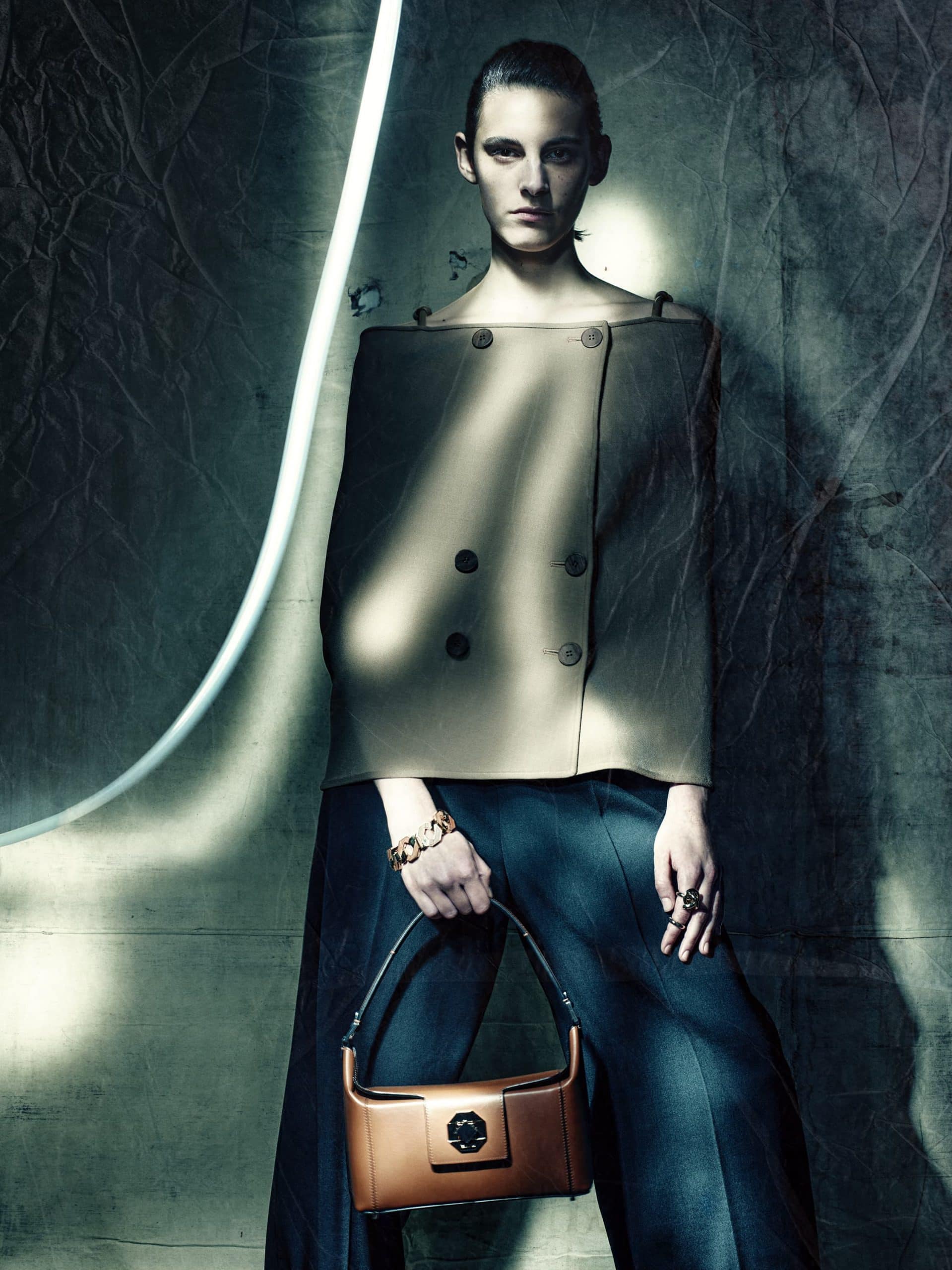 As with any piece of art, the most essential aspects of fashion may only be seen in person: the way it occupies space, the way it moves, the way it hits your eyes or ears, and the way all this makes you feel. By taking the time to reflect on what is most essential about their work, Giada has created an experience that feels strikingly akin to the tactile reality of a runway show – or, even better, getting to wear a piece yourself.
But at the same time, Roversi's photography accesses something that may only be possible through image. Thus, the presentation fills its role perfectly: it does not try to imitate the physical reality of a runway show, but artfully discovers the ideas and experience behind it. It feels like a perfect expression of the thoughtful artistry that is Giada.
---