Review of Giada Fall 2022 Ad Campaign by Creative Director Gabriele Colangelo and Photographer Chris Rhodes with model Marte Mei Van Haaster
Giada looks to the slow-motion poetry of the natural world with a stunning new campaign for Fall 2022 by photographer Chris Rhodes.
Rhodes captures model Marte Mei Van Haaster against the monumental and rawly beautiful setting of an Italian marble quarry. The hard edges and striations of color provide gorgeous harmony and contrast with the precise lines and poetic palette of creative director Gabriele Colangelo's design work, and draw out the inspiration of volcanic landscapes and northern light behind the collection.
The short film subtly imbues these images with motion and music, smartly using the medium of film to convey the idea of the passing of time that is present in the reference to natural rock formations organically formed over eons. Rhodes makes use of split-screen perspectives, finding conversations between the design of the collection and the natural world that inspired them.
Accompanying these powerful portraits are shots of the collection's accessories, which further Colangelo's inspiration from nature and deft consideration of form. Captured against the marble backdrop and filling the entire composition, it is almost impossible to tell the scale of the pieces: bags and rings take on monumental proportions, becoming landscapes unto themselves.
Astutely developing Colangelo's understanding of fashion as visual poetry and wearable architecture across film and photography, the campaign is a powerful statement of Giada's understated mastery of modern luxury.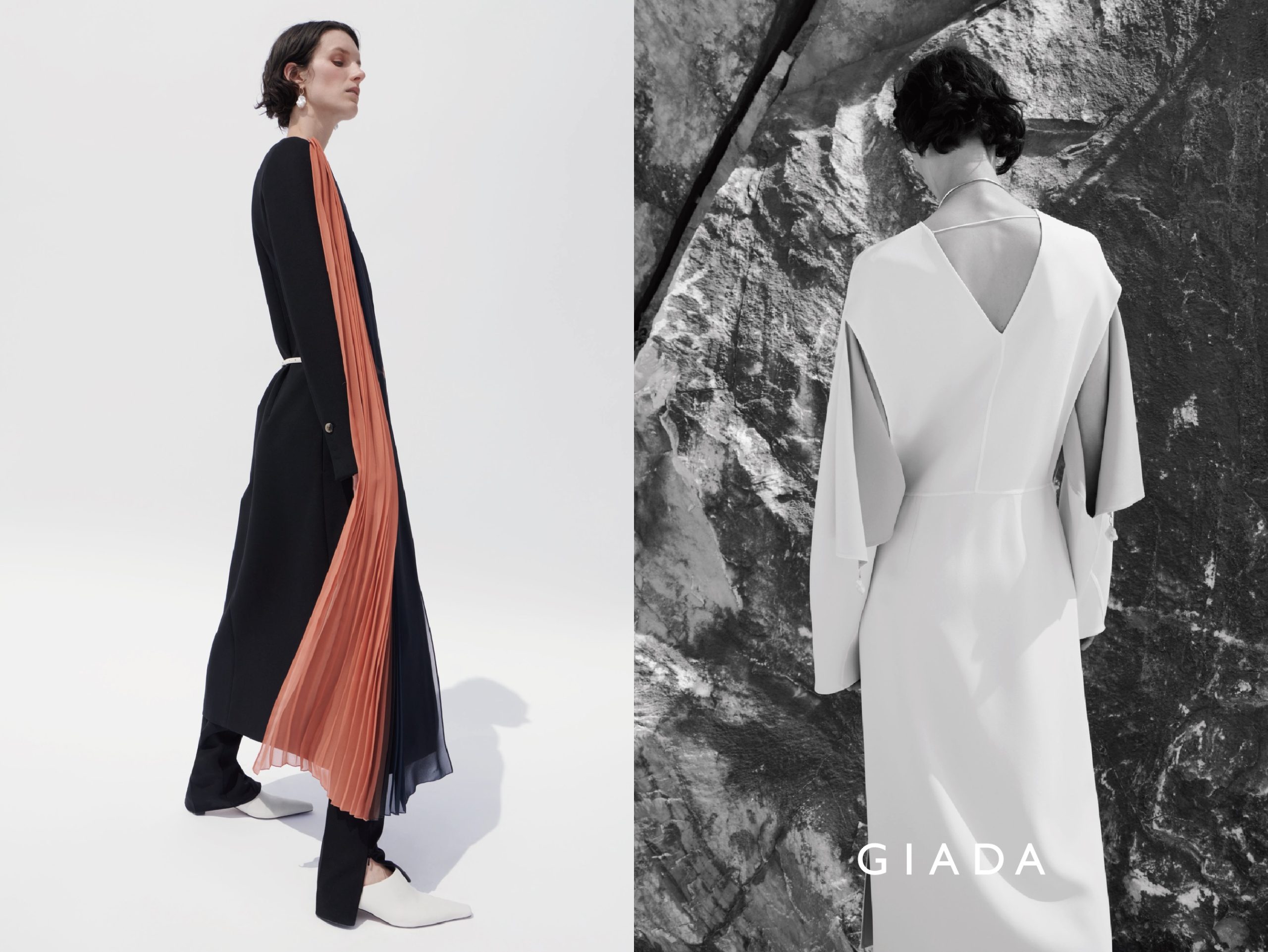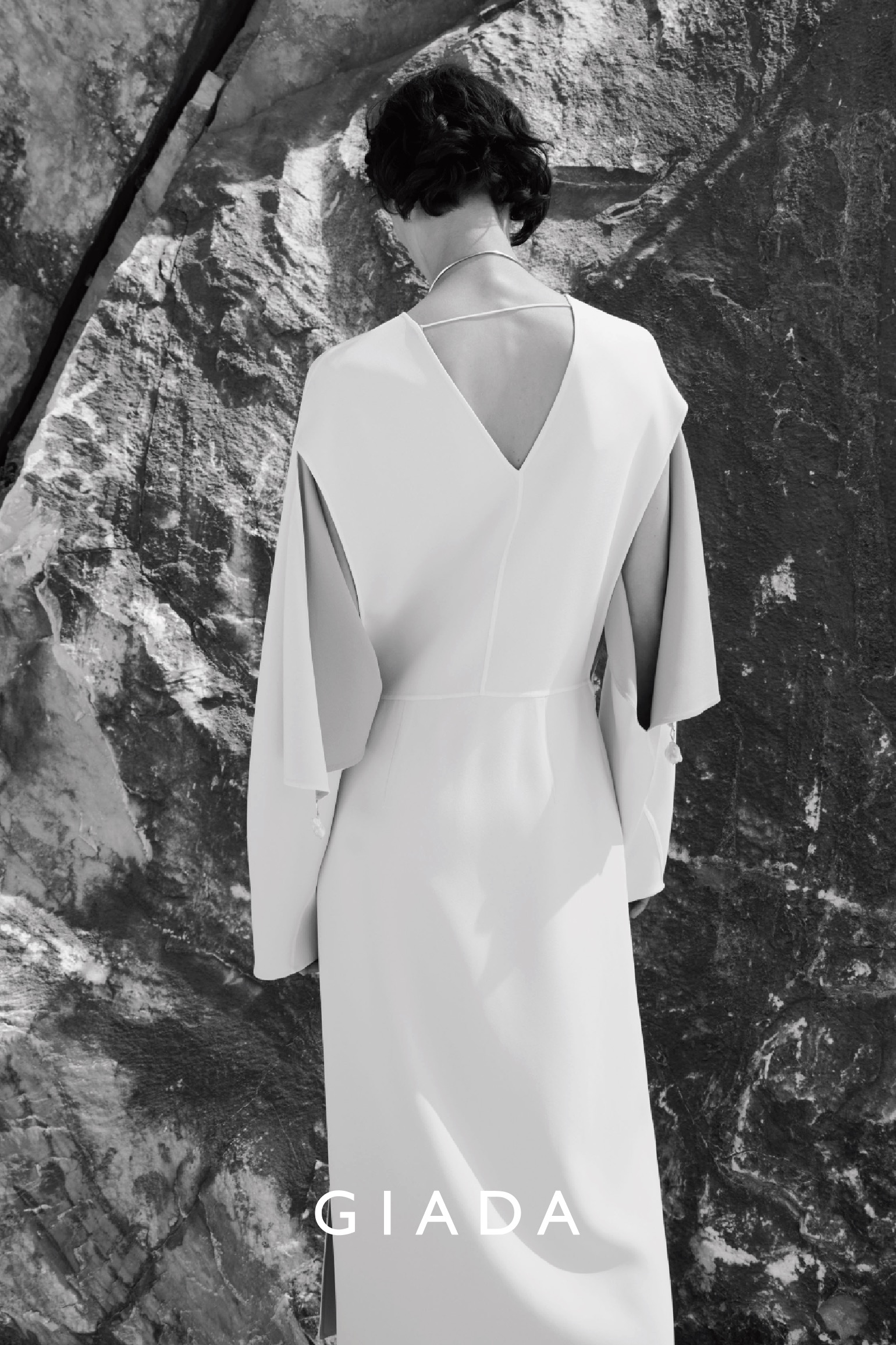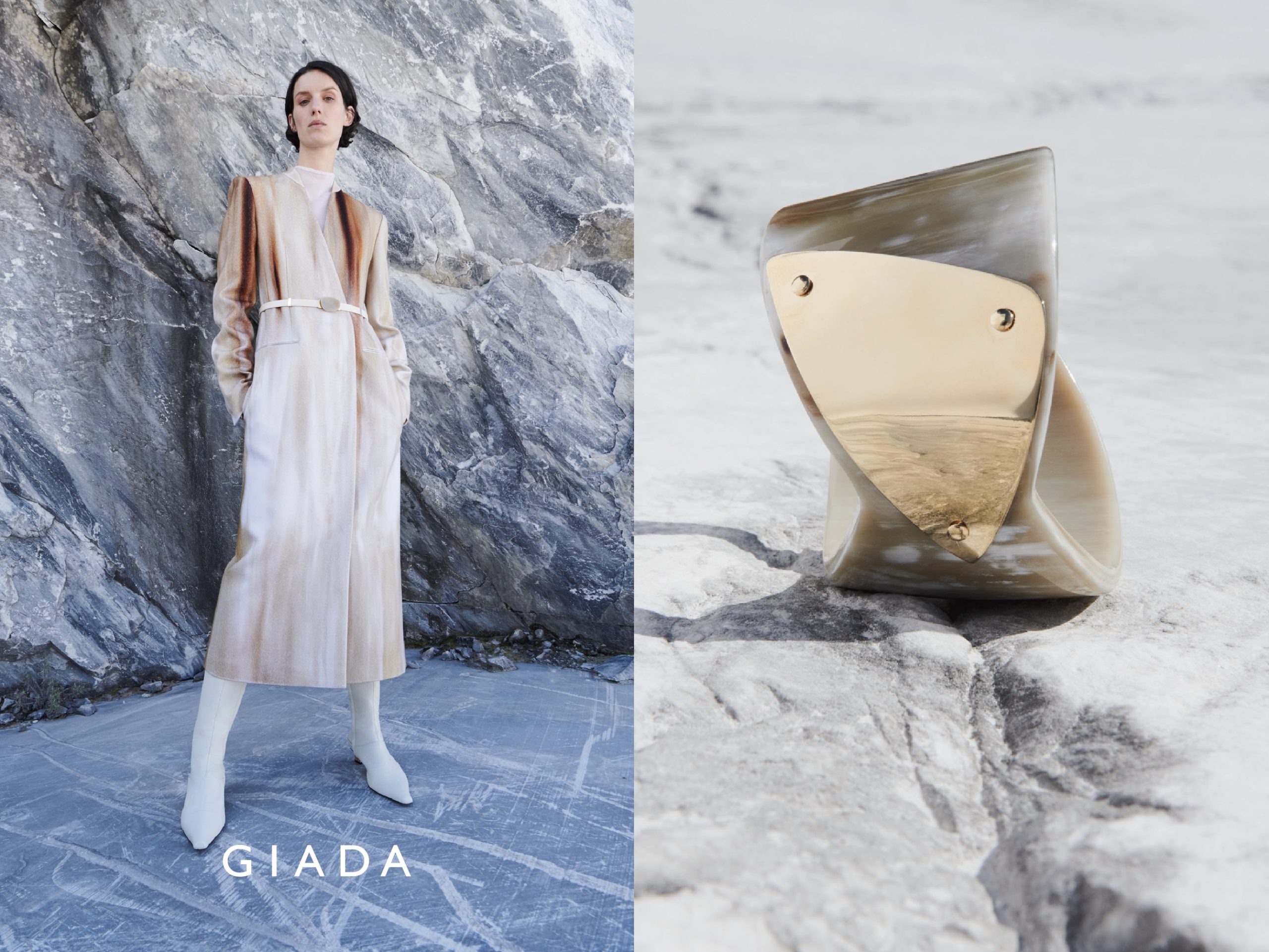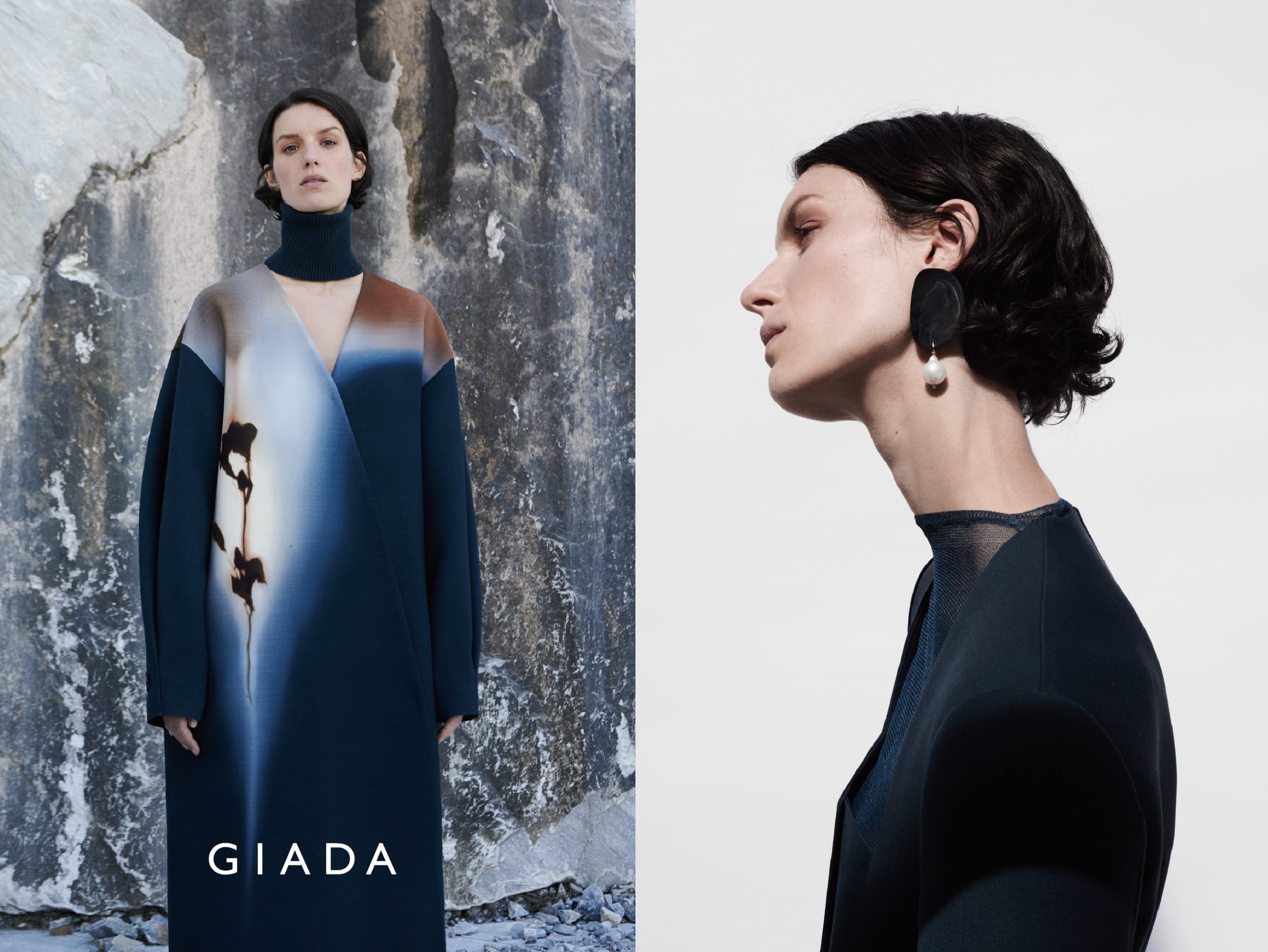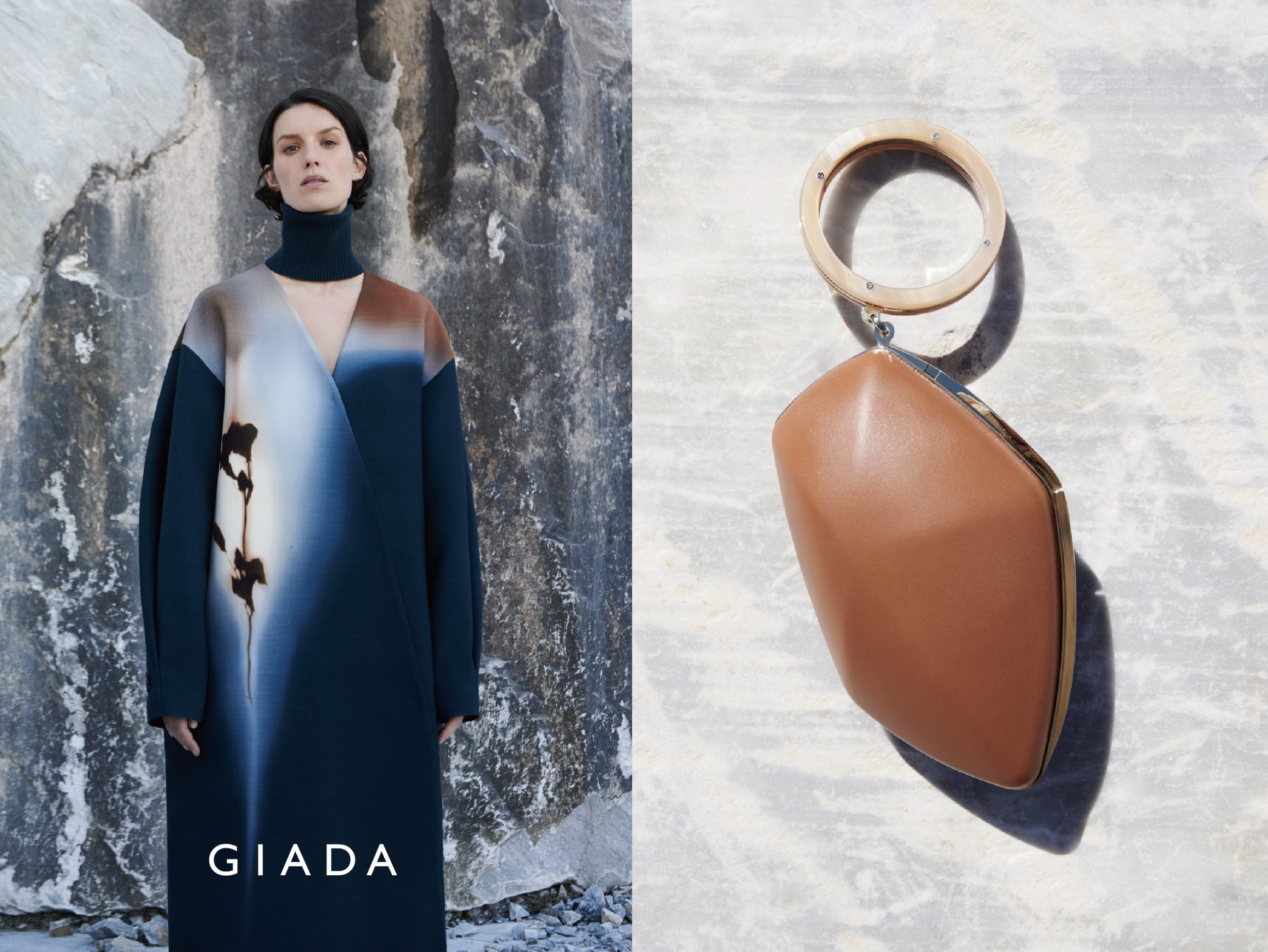 Giada Creative Director | Gabriele Colangelo
Photographer | Chris Rhodes
Model | Marte Mei Van Haaster
Stylist | Karen Kaiser
Hair | Pawel Solis
Makeup | Cosetta Giorgetti
Manicurist | Annarel Innocente Furina
Casting Director | Shaun Beyen
Video Production | Enrico Marzico
---