---
Review of Giambattista Valli Fall 2022 Fashion Show
Eye Candy
By Dao Tran
The girl in the micro mini walking in before me and the mirror reflective benches set the tone for this influencer heavy scene. While the shows this Paris Fashion Week generally required a mask, the degree of enforcement varied. This was one the only that I went to where most people in the audience were not wearing them …because they wanted to be seen. The strange thing about masks is the peer pressure effect and how the majority tends to set the standard.
The standard hemline here was set very high. In fact, so high that the thigh high boots barely met them.
The collection started with a mod look, with the A-line white micro mini and the oversized sunglasses. The silver sequins dress is reminiscent of Jane Fonda in Barbarella, although Gen Z probably wouldn't get the reference. When everybody's doing the nineties, it's actually kind of refreshing.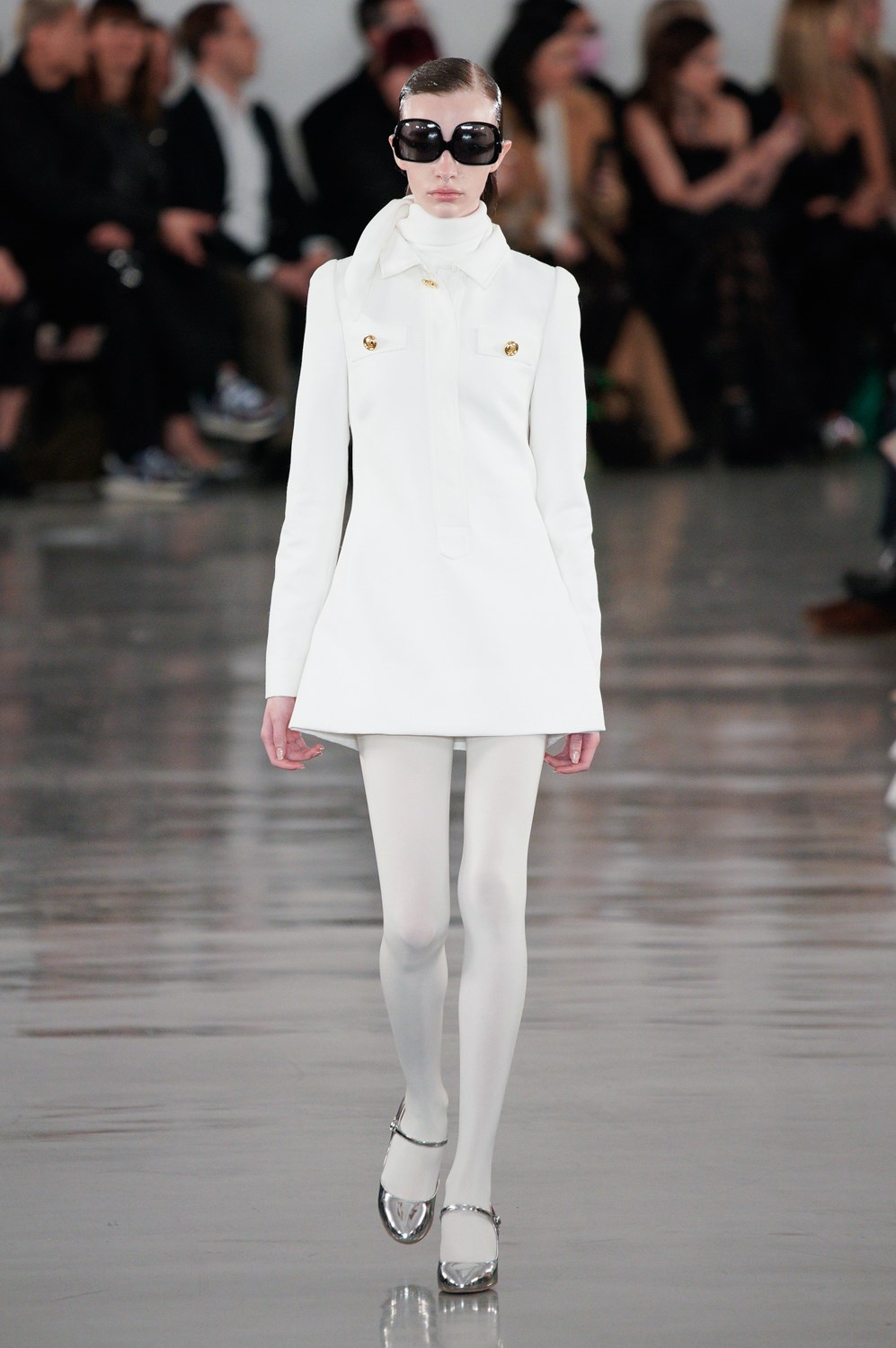 The mile high hemlines were paralleled by mile high silver platforms. Luckily these were paired with opaque tights because… I'll leave that up to your imagination since not much else is left to the imagination.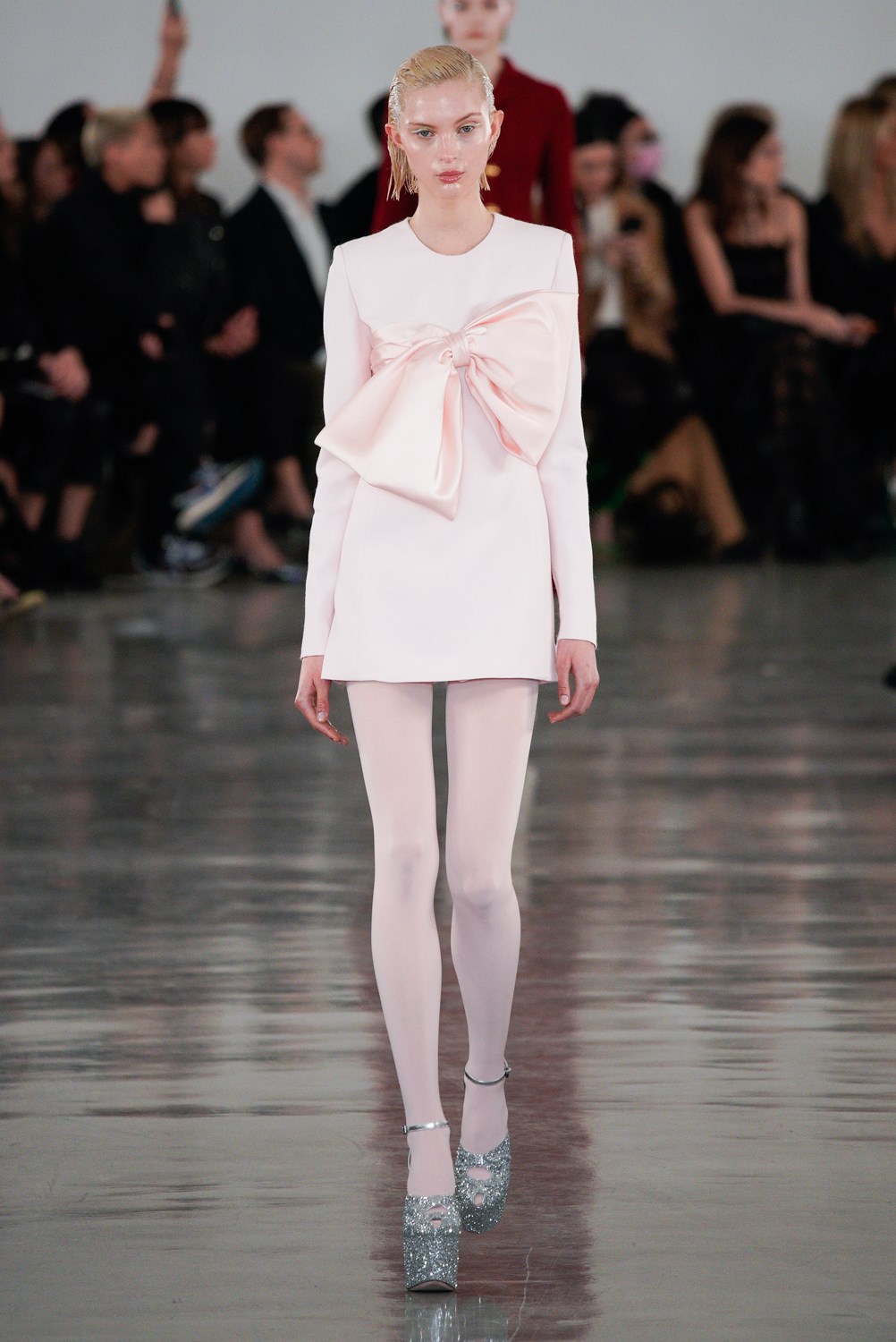 Don't get me wrong, these are really sweet looks. Who doesn't like hot young things in short little numbers?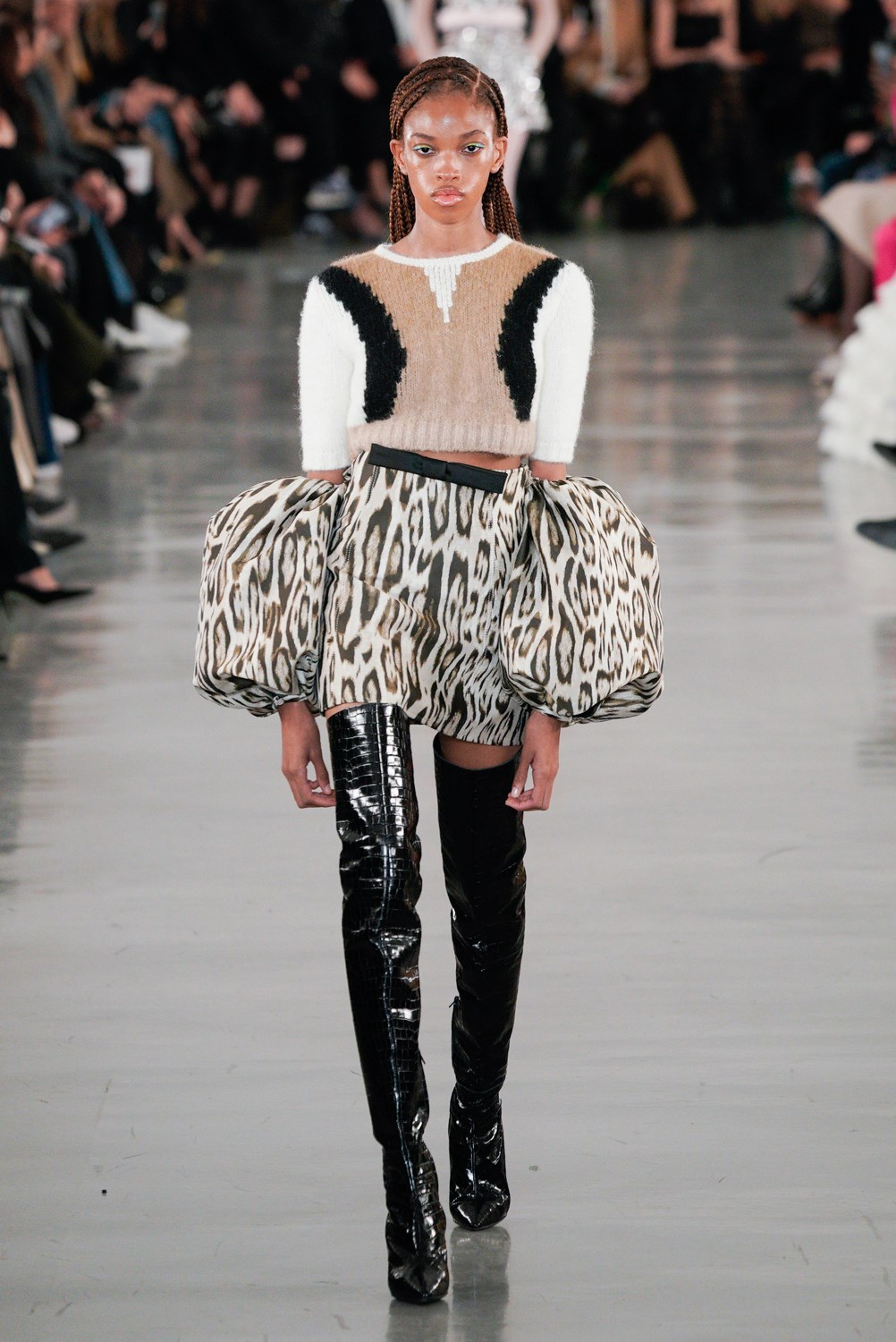 And the long, tailored coats are wonderful, as are the wide legged pants.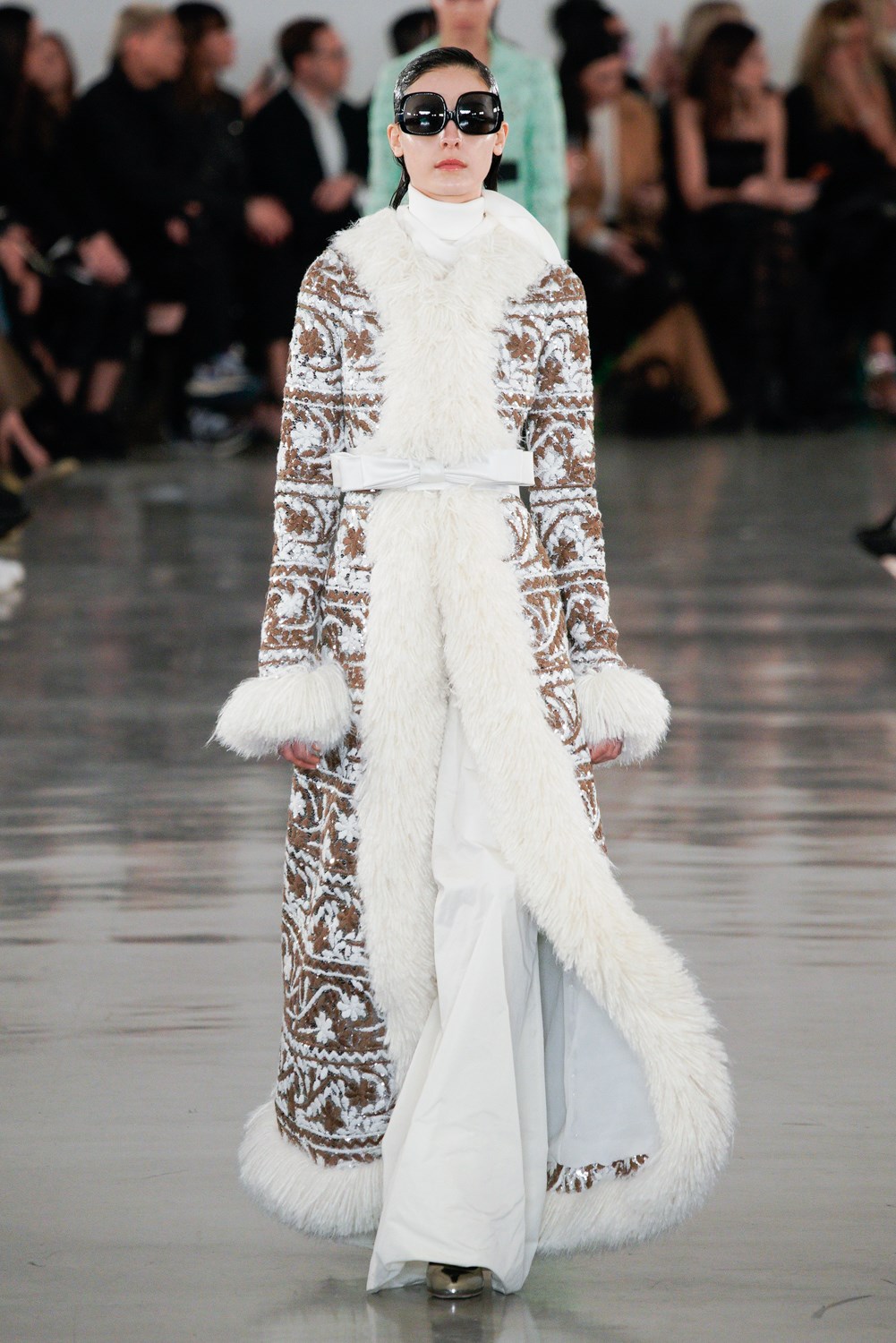 Not to mention, these are quite fun wedding options, my favorite being the one with the black bow and shrug.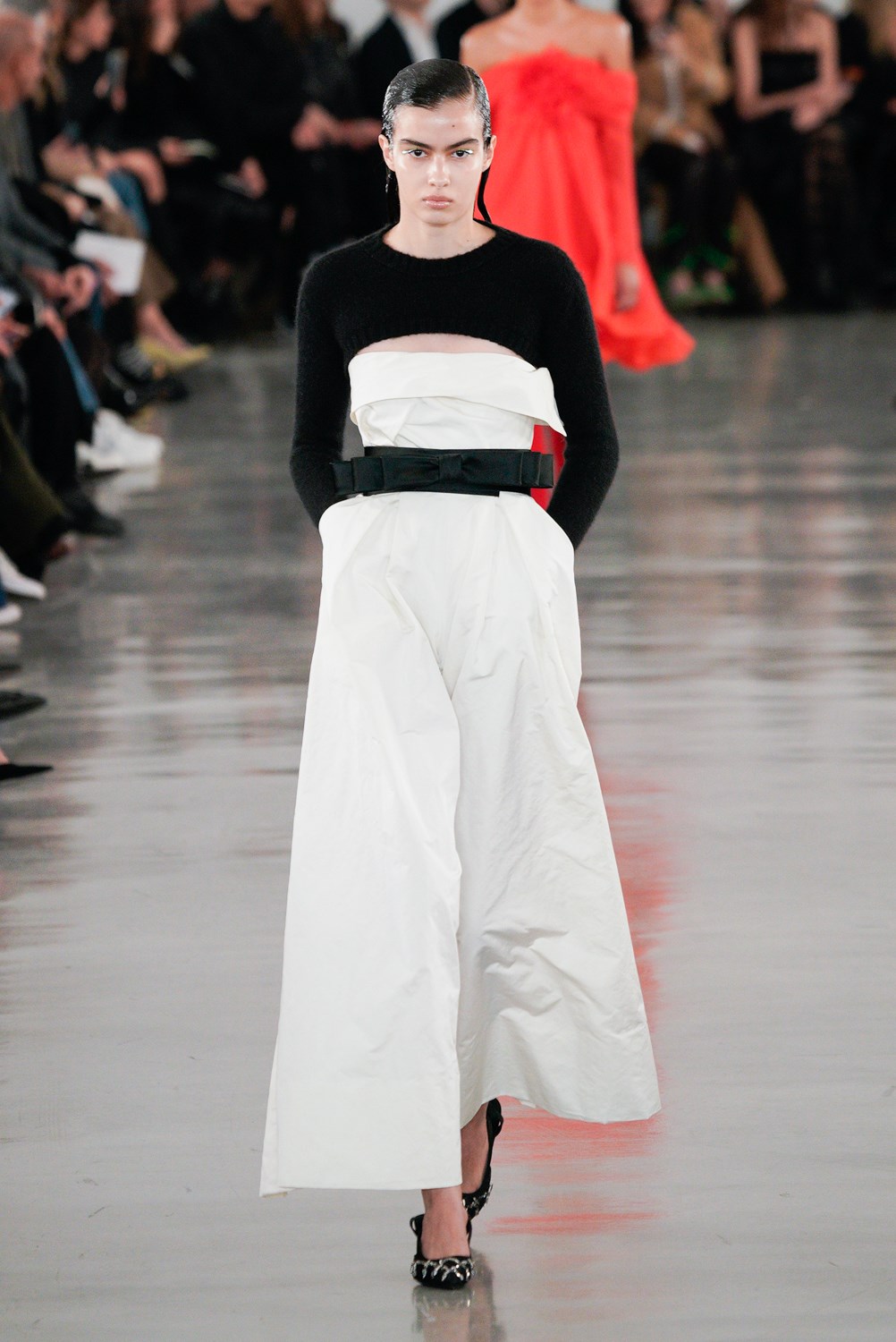 The candy shop is not the room for conversation about gender diversity or body positivity. 
Giambattista Valli knows his client base (note the trending Gen Z wet hair and wet face styling) and serves them what they want. Proof of that was how the audience was well reflected in the collection. 
---