Review of Giorgio Armani Summer 2022 Ad Campaign by Creative Director Alan Prada with Photographer Daniel Clavero with model Julian Schneyder
by Aidel Townsley
Photographer Daniel Clavero captures model Julian Schneyder for Giorgio Armani's Vela Summer 2022 campaign, a collection of garments and accessories inspired by the world of sailing. Crisp linens and glistening miles of rope embody the collection's high-end nautical quality.
Matted wet hair and sweat slicked skin are paired with white dress shorts and fisherman knit sweaters, a combination of exertion and luxury that is often felt in the recreational sailing world. Whether lounging on thick ropes or just barely hanging onto a sail, leisure follows the chosen exhaustion of maintaining a trajectory, despite weather and waves.
Daniel Clavero captures the legacy of famous voyagers and sailing athletes with a long-seeing gaze and existential expression. He seems to wonder at the horizon at the ocean's end with comfortable ease in his strength for the activity before him.
This collection, while far from groundbreaking in the world of sailing inspired clothing, perfectly captures the sea-loving spirit and agility of the sailor.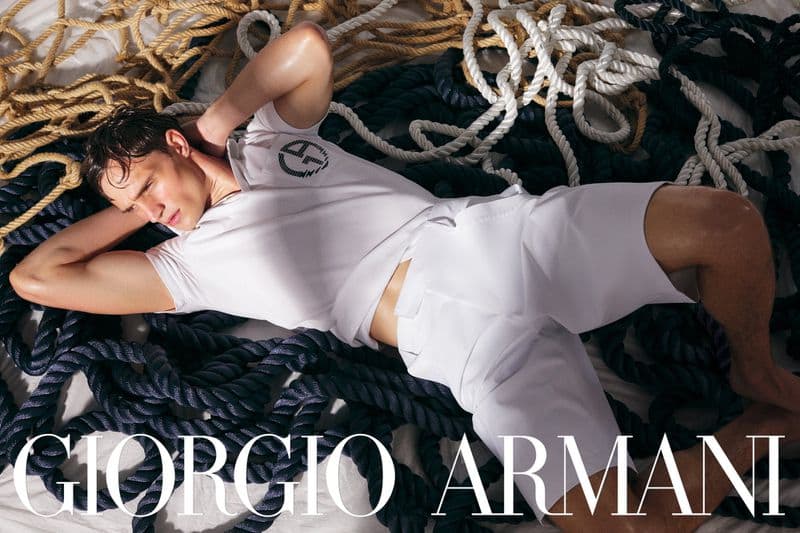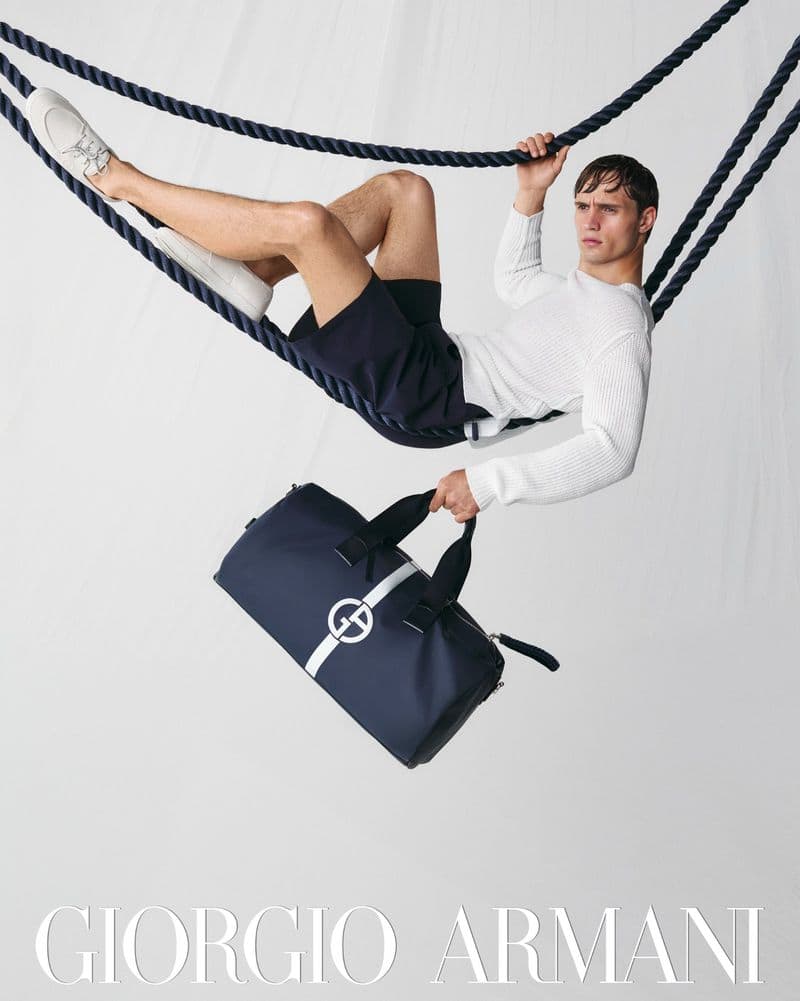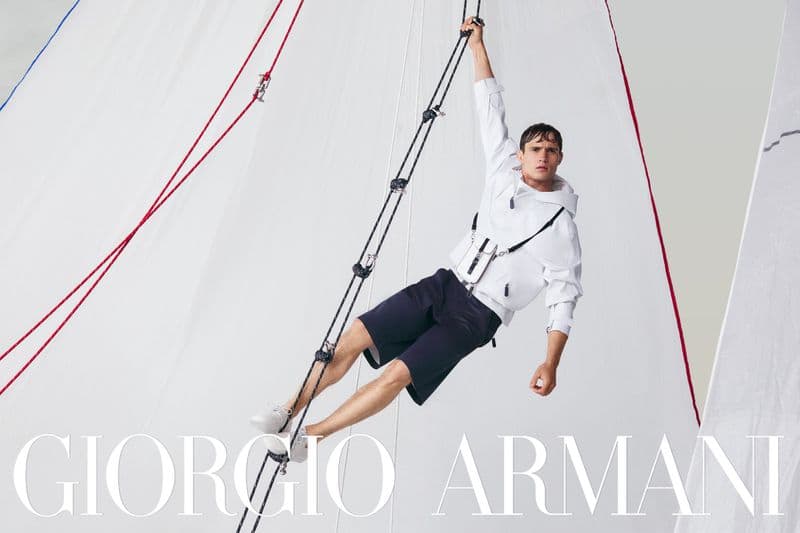 Giorgio Armani Creative Director | Alan Prada
Photographer | Daniel Clavero
Models | Julian Schneyder
---