---
Review of Givenchy Fall 2022 Fashion Show
STREET / SMART
By Anna Ross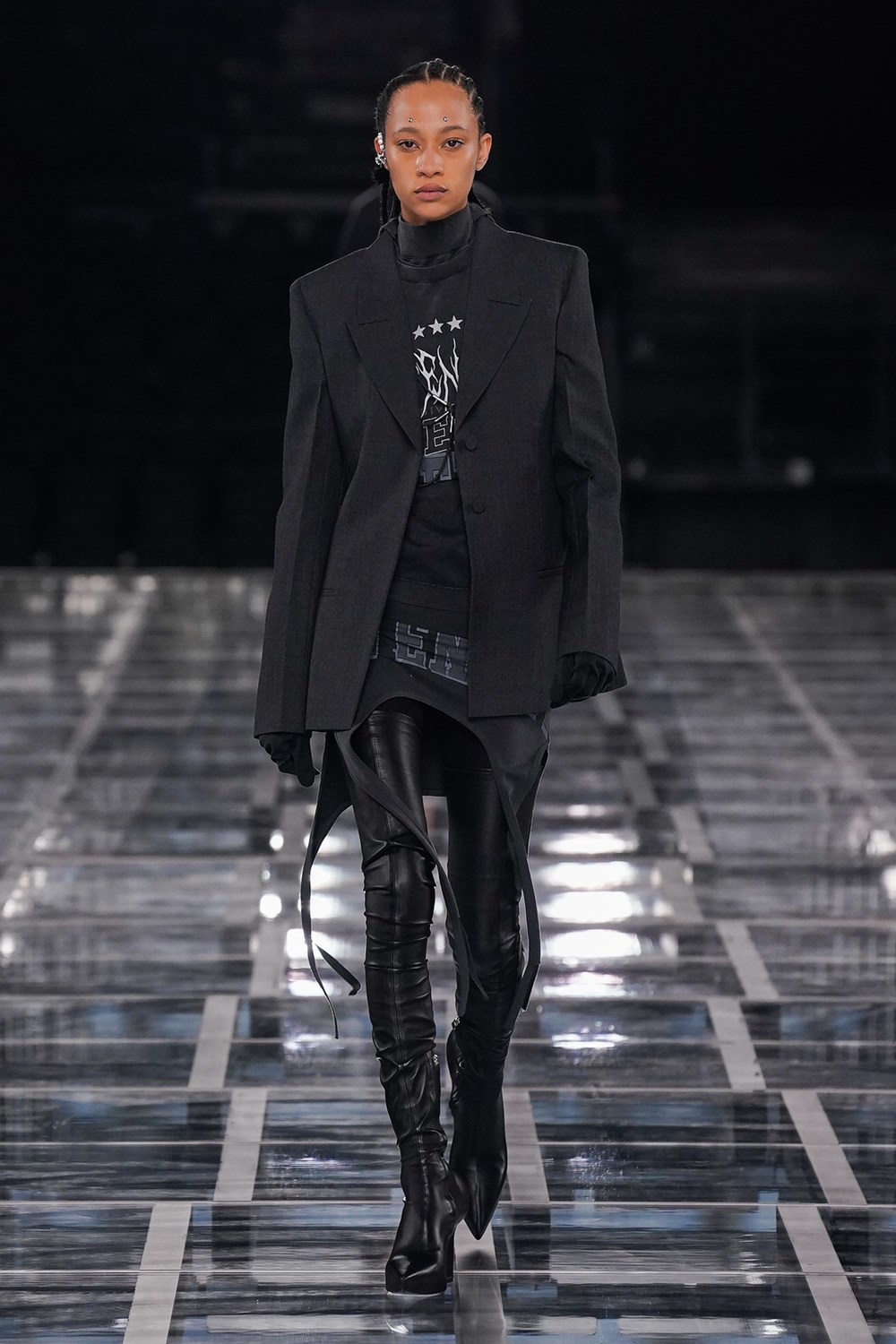 Tomorrow morning, thousands of high street designers will come to work, sit at their computers and get to work on a speed-to-market capsule of layered up logo tees, suspender skirts and cropped hoodies.
Of course, that's part of the fashion cycle, but streetwear has become a gray area in said loop where you can't pinpoint where the look starts and where it ends. The zeitgeist of the category is that we've seen a thousand brands flock to a more casual aesthetic to capture some of those Gen-Z dollars.
Street sells, and it seems Givenchy is on a mission to drive sales, even if it means abandoning house codes. Matthew Williams is re-writing Givenchy from the ground up, and Givenchy, it seems, is less worried about a designer who can cut couture-like patterns than they are about one that can bottle the zeitgeist.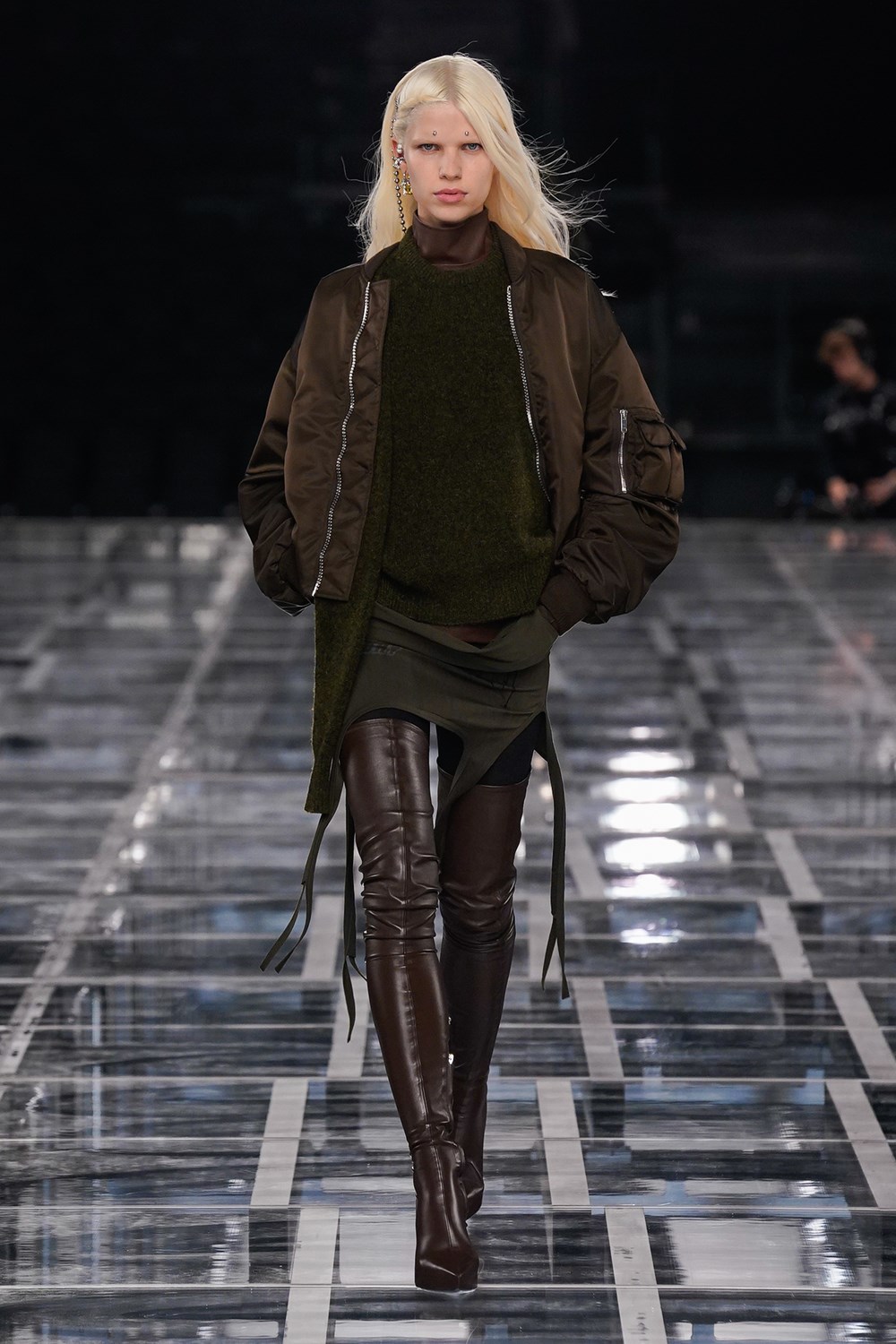 His new collection felt even more commercial and youth-leaning than last season. The aforementioned layered tees will no doubt drive buzz. They felt new in their layered construction, creative in their interplay between underwear and outerwear and social-media-savvy in their all-over logo placements and raised embroideries emblazoned "GIVENCHY." If you'd forgotten for a hot second which show you were sitting at, you'd have easily had your memory jigged by the time the twenty-fifth t-shirt passed you by.
They were strong, but we were relieved by a switch-up. The designer introduced subtle textures and sartorial layering via coats, cropped knits and sweaters that too played into the densely layered looks (that never felt bulky.) You could see these designs working across a multitude of body-shapes, and it was a miss not to see this mirrored in the casting.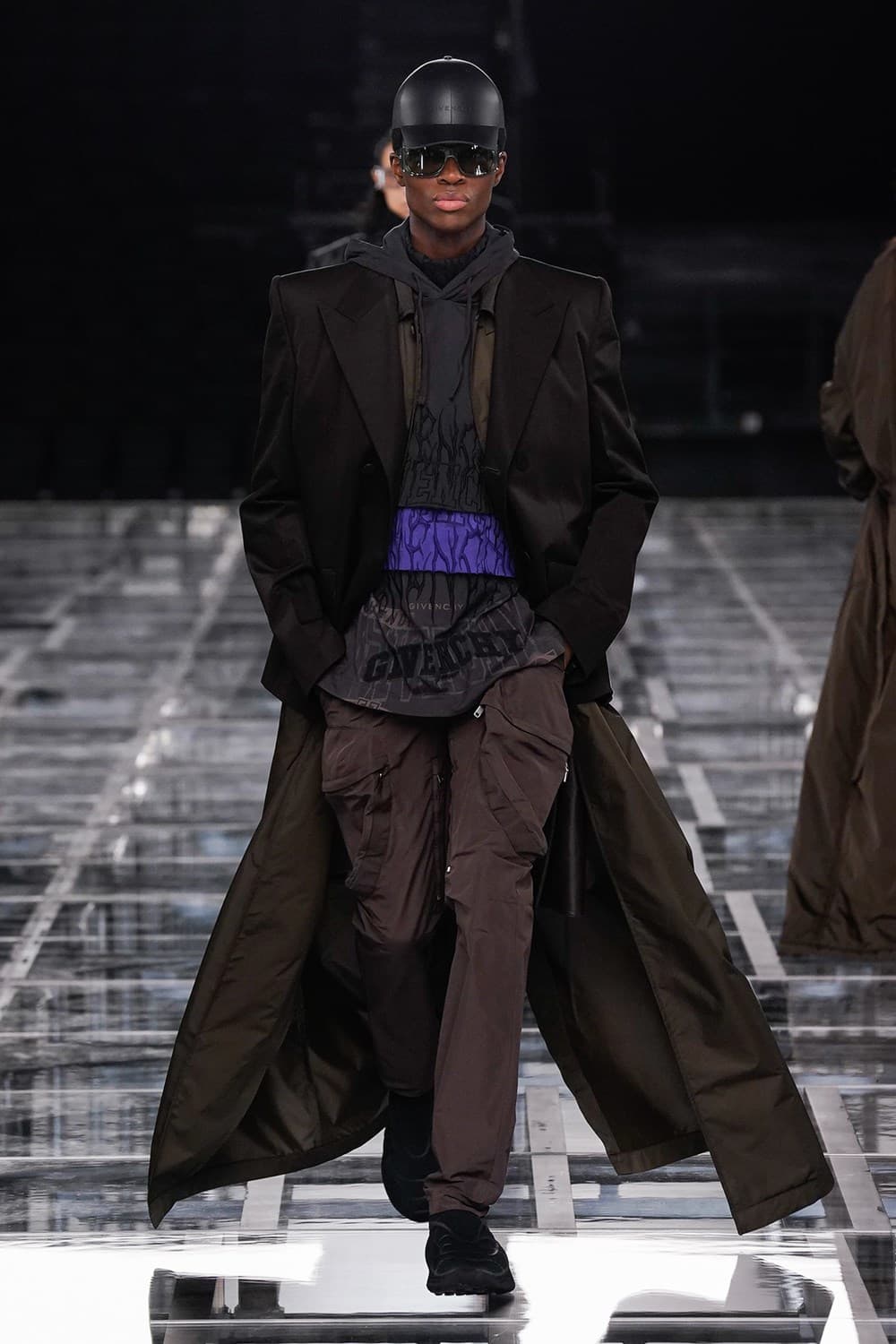 The color play felt fresh and some of the best I've seen this season through its subtlety.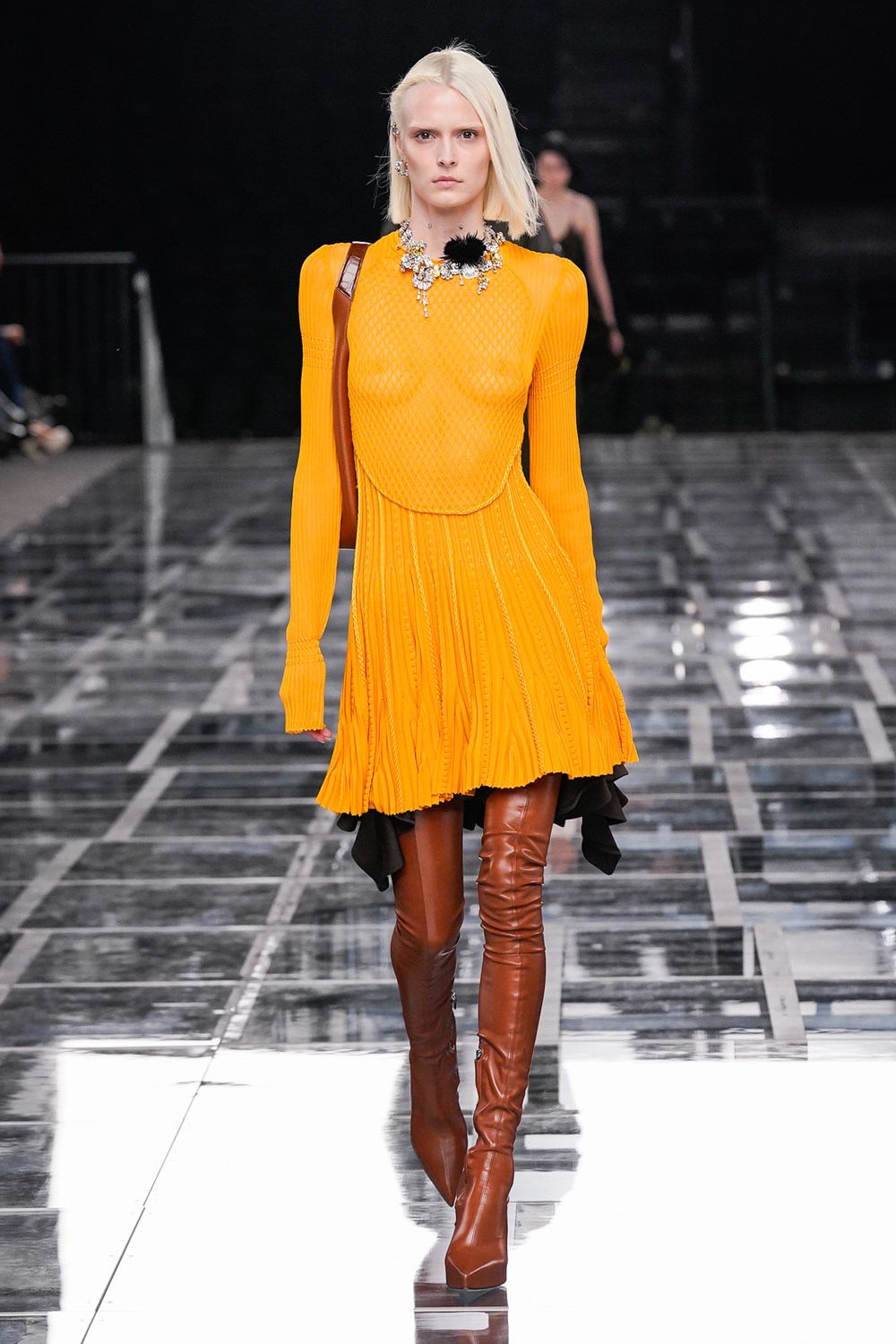 You wouldn't think of khaki, purple, black and chocolate as colors that would typically sit together in your wardrobe, but they in and of themselves introduced a luxurious depth to the collection that made it feel more polished than simply street alone. Every so often, an interjection of bright color broke up the looks: egg-yolk yellow or sky blue paired with a poppy red or neo mint thigh-grazing leather boots.
Eveningwear was solid and something the designers should continue to develop next season. The way Williams managed to mix a full-beaded top, matching chokers and teddy fleece coat felt right with today's appetite for the high low.
Similarly, paneled skirts occasionally exposed a slither of skin before combusting with dancing fishtail hems. These details added a much-needed irreverence amongst the severity of stricter tailoring, leathers and body piercings at the neck, forehead and cheeks – that I absolutely wouldn't recommend trying at home.
The staging on reflection felt symbolic. The glass runway showcased layer upon layer of scaffolding beneath, as if mirroring the layers of both the designer's outfits and the way he is reconstructing Givenchy's historic codes and infrastructure and elevating them into the future
---