Review of Gucci 25H Fall 2022 Ad Campaign by Creative Director Ezra Petronio with Photographer Mert & Marcus with talent Jessica Chastain
Gucci unveils a new campaign for Gucci 25H featuring Oscar-winning actress and film producer Jessica Chastain. In the film and series of endorsed and still-life images, retro aesthetics and a modern execution dovetail together to celebrate the unique design of the watch collection.
As in the campaign's earlier incarnation, released in May with actor, producer and musician Idris Elba, Chastain takes on the role of an empowered 'screen idol' character. In the film, presented under the tagline 'It's Gucci Time', she muses on the concept of time in an eloquent voice-over monologue. Imbued with a self-assured magnetism, she is shot in an intimate and fluid single-take sequence from start to end.
Meticulously art directed by Ezra Petronio and photographed by Mert & Marcus, the film and imagery blend modern lighting, language and visuals with a vintage edge. By elevating this with understated hints of irony and a vivid, photographic execution, the campaign has an expressive duality that feels unexpected and decisively Gucci.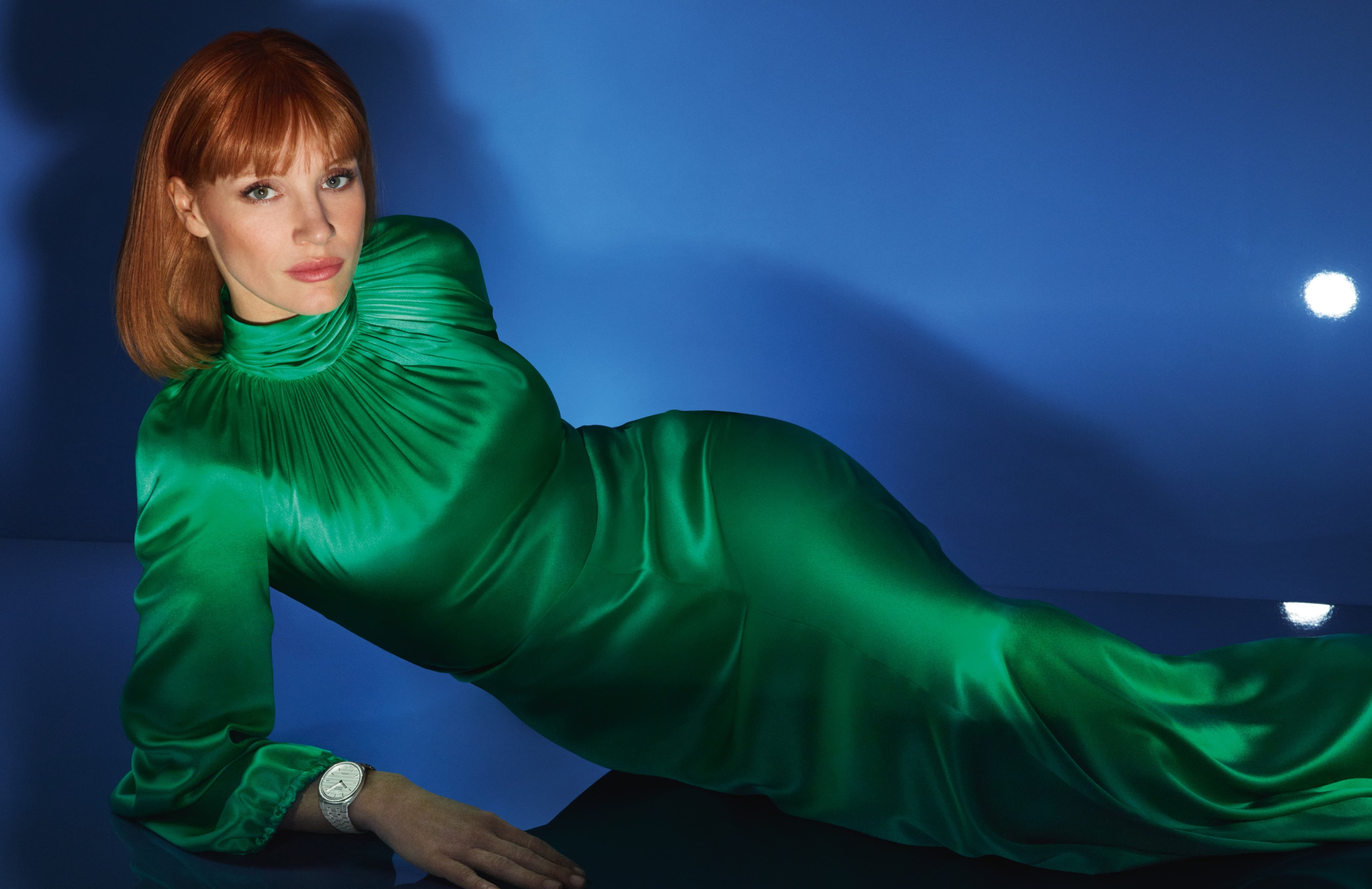 Gucci Creative Director | Alessandro Michele
Creative Director | Ezra Petronio
Photographer & Director | Mert & Marcus
Still Life Photographer | Thomas Lagrange
Talent | Jessica Chastain
Hair | Under production company
Makeup | Mary Greenwell
Music | Leftfield, "Phat Planet" (N. Barnes; P. Daley), © Hard (UK) Hands Publishing Ltd, Courtesy of BMG Rights Management (Italy) srl, (P) 1999 Sony Music Entertainment UK Limited
---