---
FINALLY!
The collaboration game just got a whole lot more interesting as Gucci today announced its partnership with Japanese label Comme des Garçons in a project that sees the houses meld their design codes in an intriguing experiment.
The move marks the first time two luxury design houses at this level have collaborated at this level. Sure there have been nice tag teams, but traditionally the collaborators have occupied different zones in the marketplace.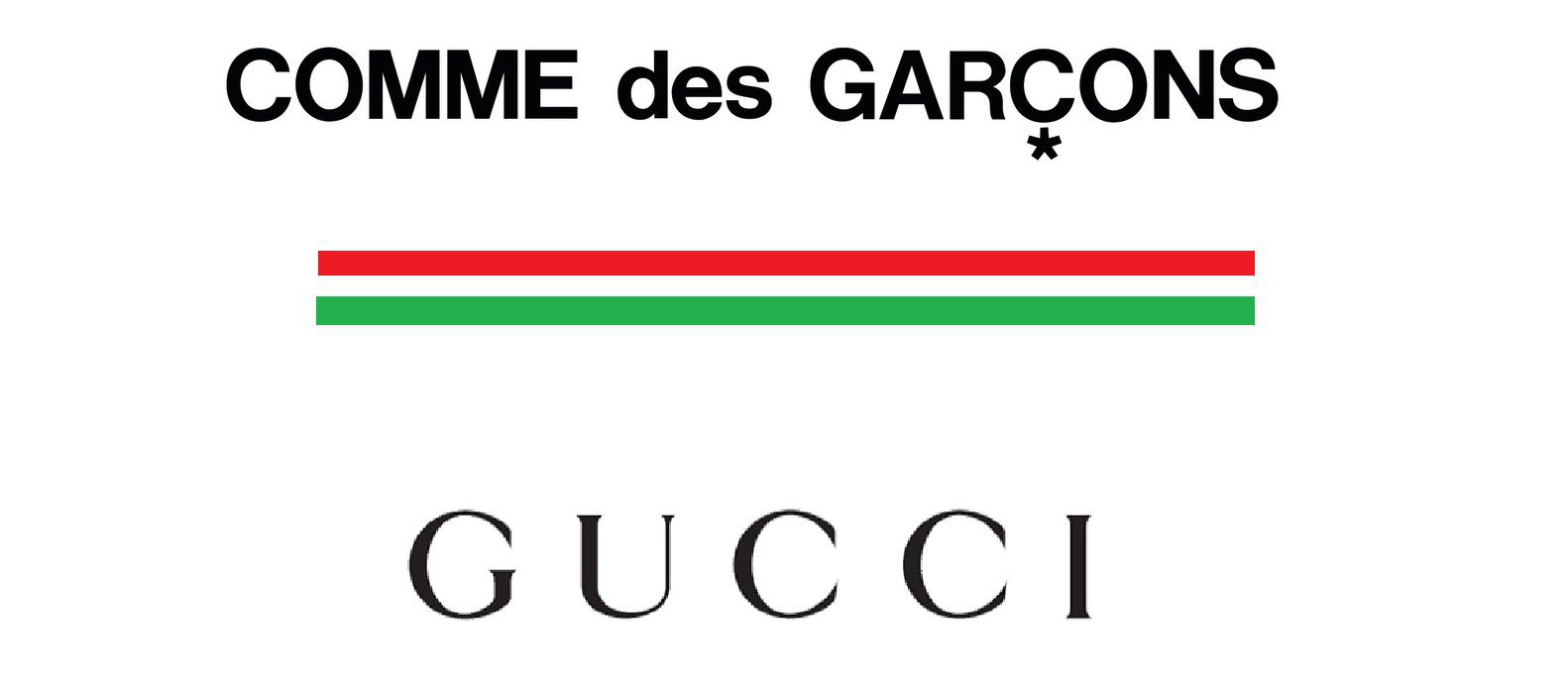 Comme des Garçons is of course known for its design-led minimal approach to fashion, while Gucci is recognised for its eclectic and decorative style. The two labels would not seem to be obvious bedfellows, and yet, driven by a desire to explore new creative possibilities, both Gucci's Creative Director Alessandro Michele and his counterpart at Comme des Garçons, founder Rei Kawakubo, have decided to partner.
Based on the foundation of a Comme des Garçons shopper this unique piece is personalised with a Gucci vertical green-red-green Web stripe. Genius!
The shopper, which uses craft brown paper featuring a distinctive plastic 'shell' that gives it a contemporary, industrial appearance sits in curious juxtaposition to Gucci's storied stripe with its equestrian and artisanal history. The result is an idiosyncratic 'Made in Japan' item that combines codes from the two Houses.
In view of the upcoming holiday season, the shopper will be launched in Japan on 23rd November through Comme des Garçons and Dover Street Market Ginza as a worldwide preview. The international roll-out of the style will follow on 6th December and also include the Gucci Garden in Florence as an exclusive location for the House.
Wonder twin powers activate!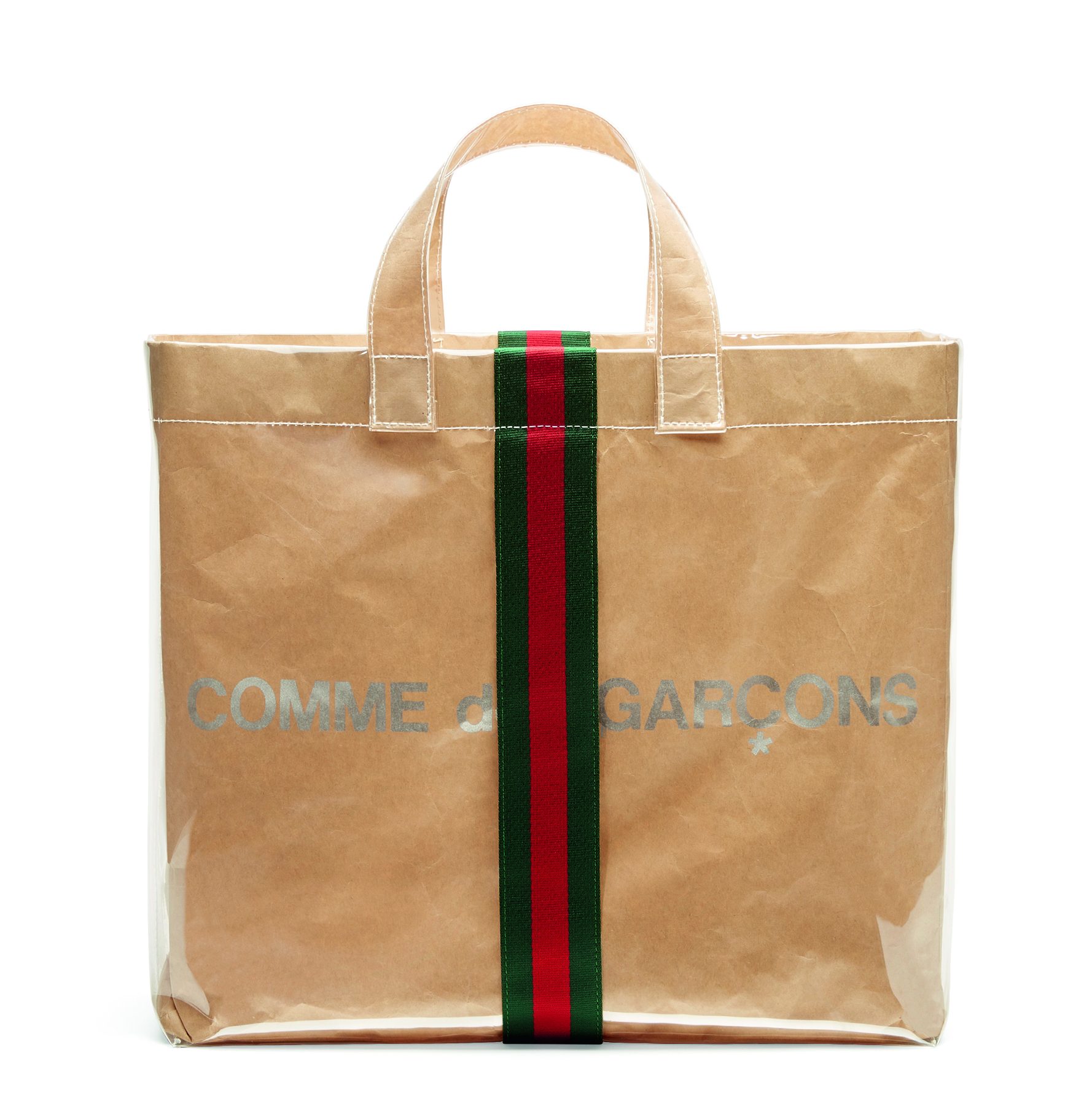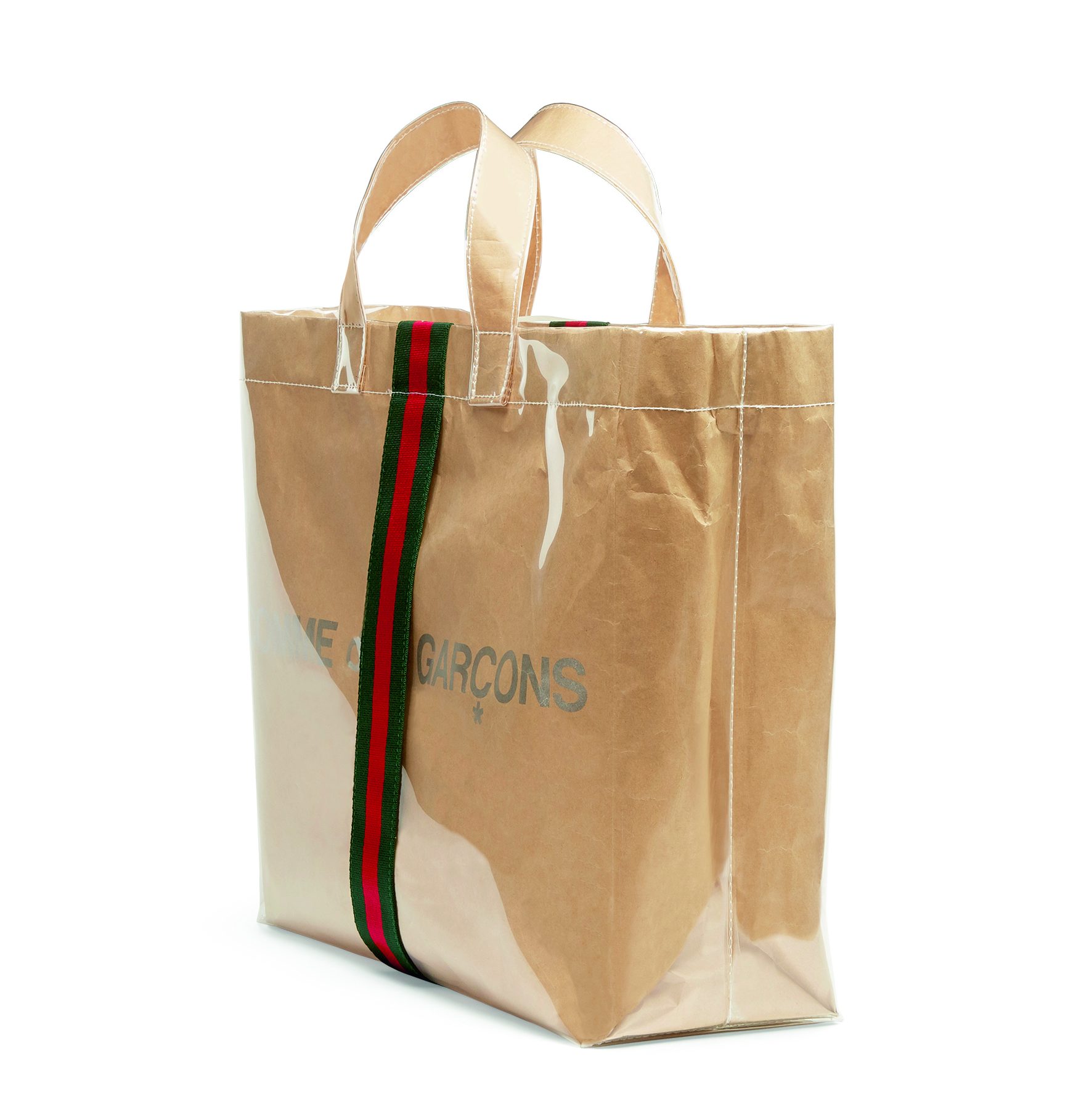 ---