Review of Gucci 'Exquisite' Fall 2022 Ad Campaign by Gucci Creative Director Alessandro Michele with Art Director Christopher Simmonds Photographers and Directors Mert & Marcus
Gucci pays homage to the work of one of cinema's greatest maestros, Stanley Kubrick, with the new campaign for the house's "Exquisite" collection for Fall 2022. The campaign features art direction from Christopher Simmonds and photography and film direction by Mert & Marcus, who inject their own Gucci vision into some of the director's most iconic shots.
For the occasion The Impression had our top reviewers come together for a Critics Round Table to share their thoughts on the campaign–
Mark Wittmer:
Using their own brand of masterly movie magic, the creators insert eclectic characters from the Gucci-verse into pivotal scenes from five of Kubrick's most beloved films: The Shining, A Clockwork Orange, Eyes Wide Shut, 2001: A Space Odyssey, and Barry Lyndon.
I've always admired Kubrick's remarkable capacity in tackling very different subjects. His experimental drive goes beyond any possible categorization. Kubrick was, in essence, a real sculptor of genres: the "cross-genre" director, ahead of his time. His ability to build stories that exceed significance, crossing borders and setting labels on fire, has always been deeply inspiring to me.

– Alessandro Michele, Gucci Creative Director
In addition to its brilliant creative thinking and the impressive technical work behind the surreal seamlessness with which these additional characters are added to the films, the campaign shines in the way it conveys the chameleonic yet cohesive power of Gucci.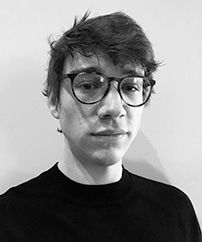 While Michele's designs of course juxtapose with these familiar scenes, they also enter into a dialogue with them, drawing out their expressiveness and character.
The Victorian-inspired Adidas gown becomes both more historically elegant and more subversive through its presence at the croquet scene in Barry Lyndon; the punk possibility of a mod ensemble is pushed by its presence at A Clockwork Orange's Korova Milk Bar.
Lizzy Bowring:
Alessandro Michele is a never-ending source of imagination and creativity. Creating intricate, imaginative worlds makes him one of the industry's most thoughtful and futuristic creatives today.
For his latest campaign, he turned to another great visual storyteller to weave a new narrative for his 'Exquisite' collection. Channeling Stanely Kubrick, Alessandro tapped into several of Kubrick's iconic films. He worked with Milena Canonero — who costumed-designed many of Kubrick's films — to recreate some of the original looks through a Gucci lens. Maybe the campaign arrives at a time when we're all craving a little escapism, maybe it's because Michele has found yet another way to unexpectedly subvert fashion norms, or maybe it's because, as he said in a statement, "It is an homage to one of the masters of our time who has shaped my imagination."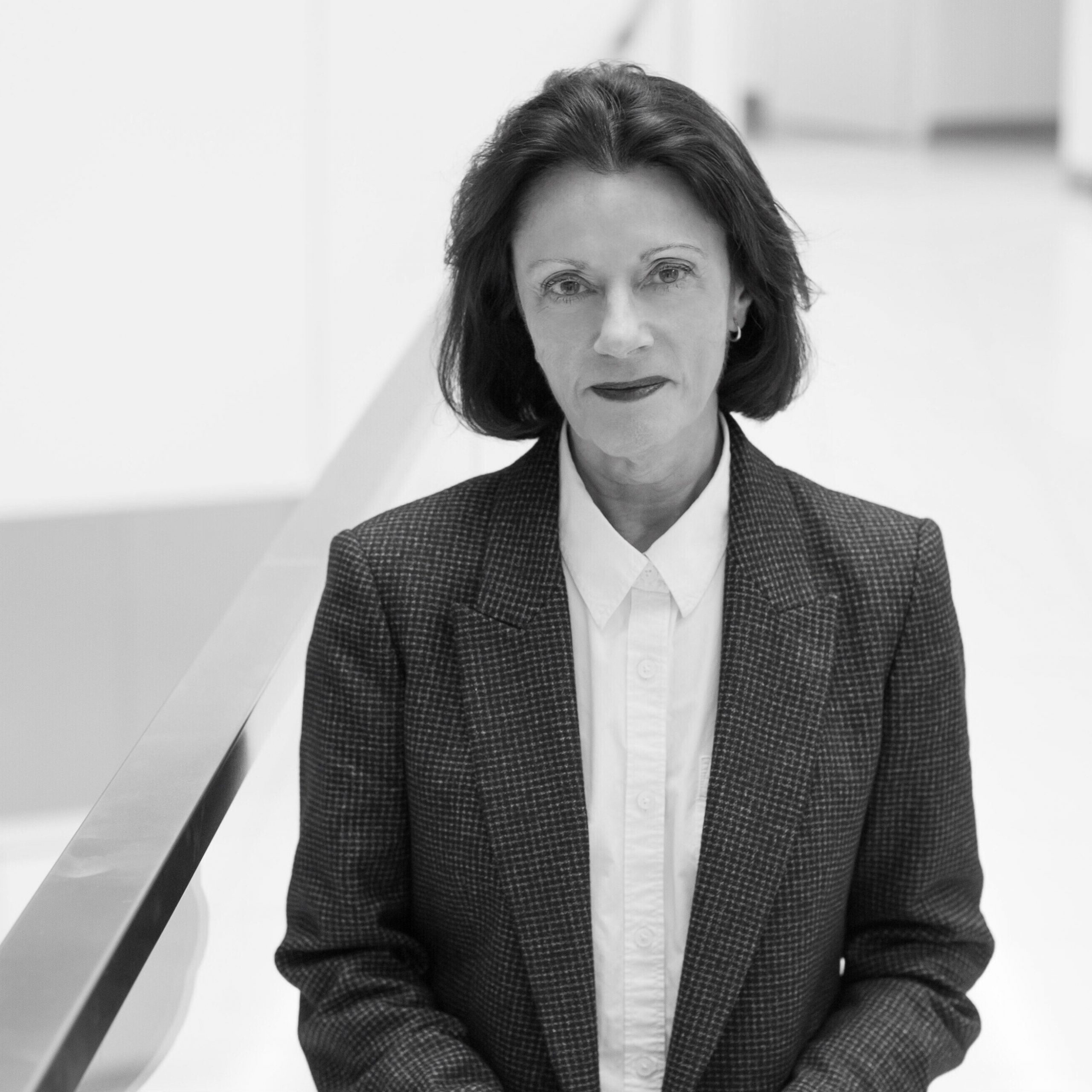 The result is a collection of images that are at once familiar yet new, and at the same time, paying homage to one of cinema's most influential directors while maintaining Michele's signature eccentricity.
It's a fitting tribute to two artists who have redefined what it means to create art in their respective mediums.
Angela Baidoo:
While watching the nearly two-minute advert (or trailer?) you wonder why this cinematic connection hadn't been explored before. The visually arresting style of Stanley Kubrick's cinematic body of work was matched only by the strength of the art direction, as well as the costume design from Milena Canonero – Danny's Apollo sweater in The Shining or Malcolm McDowells spider lashes and bowler hat in A Clockwork Orange – embodied within each film.
Alessandro Michele's latest project is the left-field marketing play we never knew we needed .
With this 'Exquisite Gucci' campaign, Michele has created a genre-bending ride which melds together the Director's catalogue, and in the same way Jack Nicholson's character in The Shining has always 'been there' – at The Overlook Hotel – each look from the collection seems to fit seamlessly within each scene, it's like they too have always belonged, destined to be part of Kubrick's visual universe. As a marketing activation, it cleverly invites in the Millennial and Gen X online audience who grew up on Kubrick's work – many of whom were asking for the Director's Cut in the comments section across YouTube and Instagram. While introducing a whole new generation to his iconic back catalogue of films.
Michele's ability to grasp the nuances of historical references and make them new again is one of the many reasons why, much like his predecessor Tom Ford, a career in cinema is beckoning should he ever decide to merge his two passions and impart his creative vision onto the big screen.
A brilliantly executed tribute from one creative visionary to another, the campaign sees Gucci once again push the boundaries of what a fashion ad can mean, finding an exquisite dialogue across eras and artistic disciplines.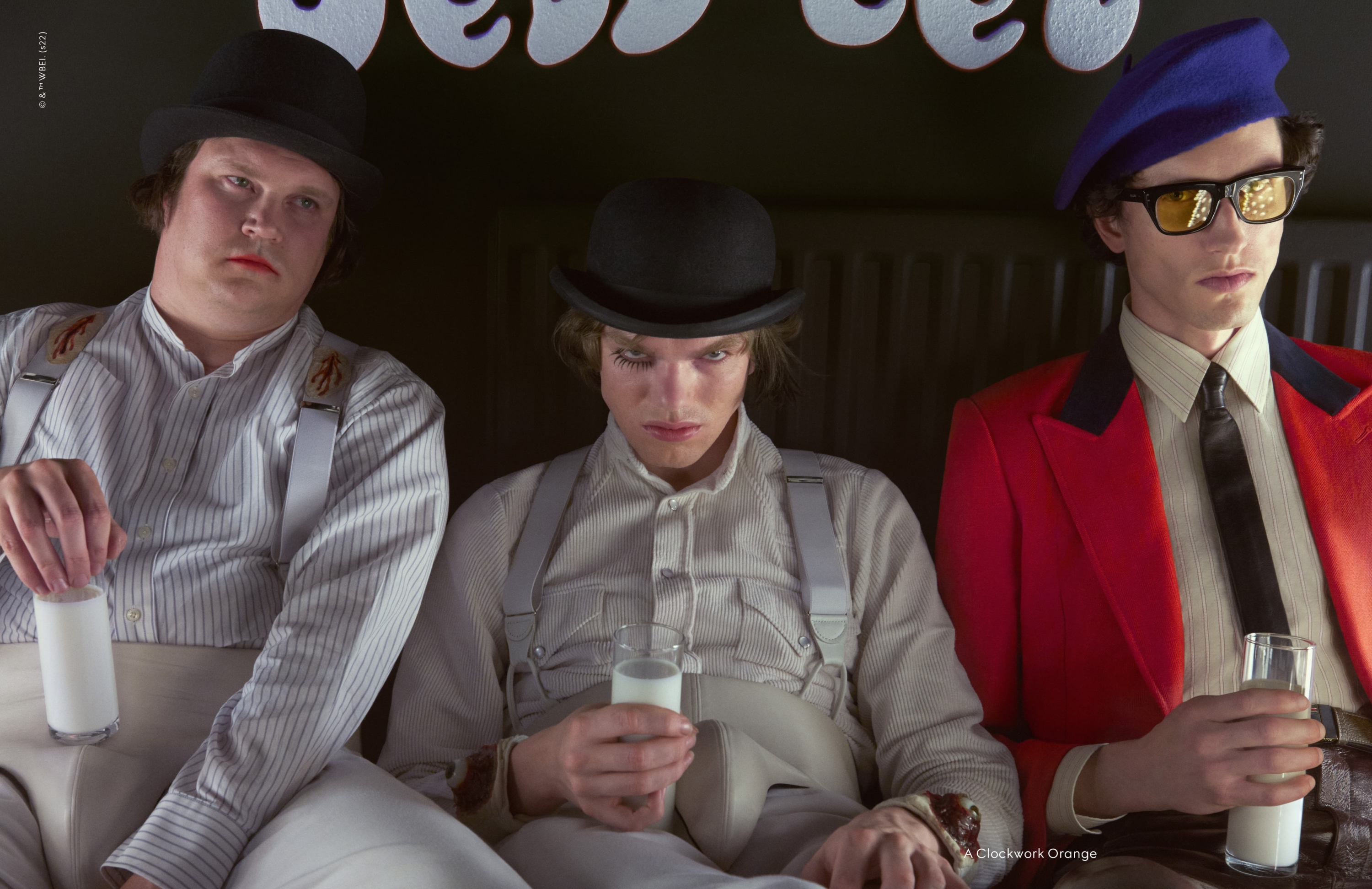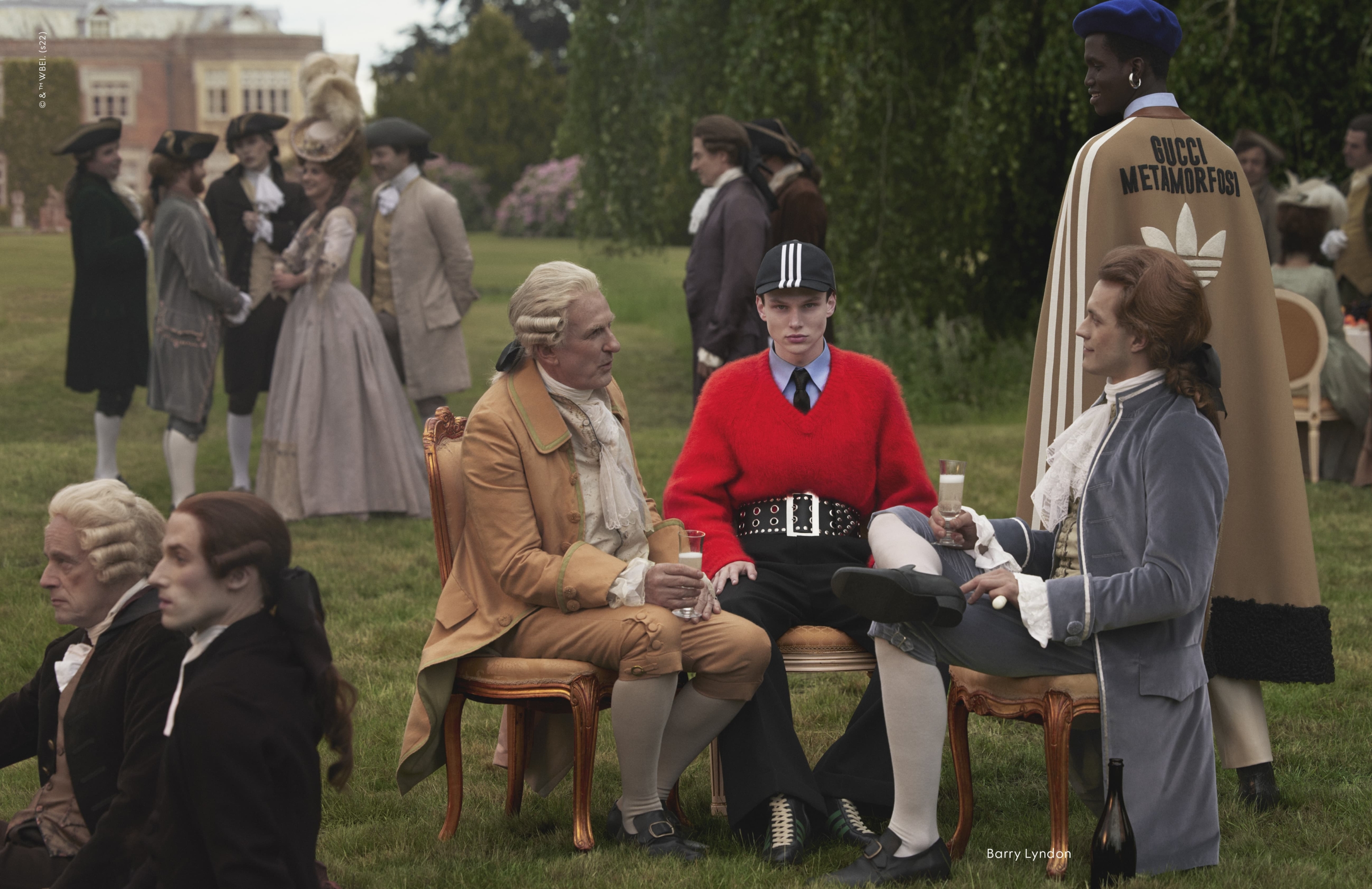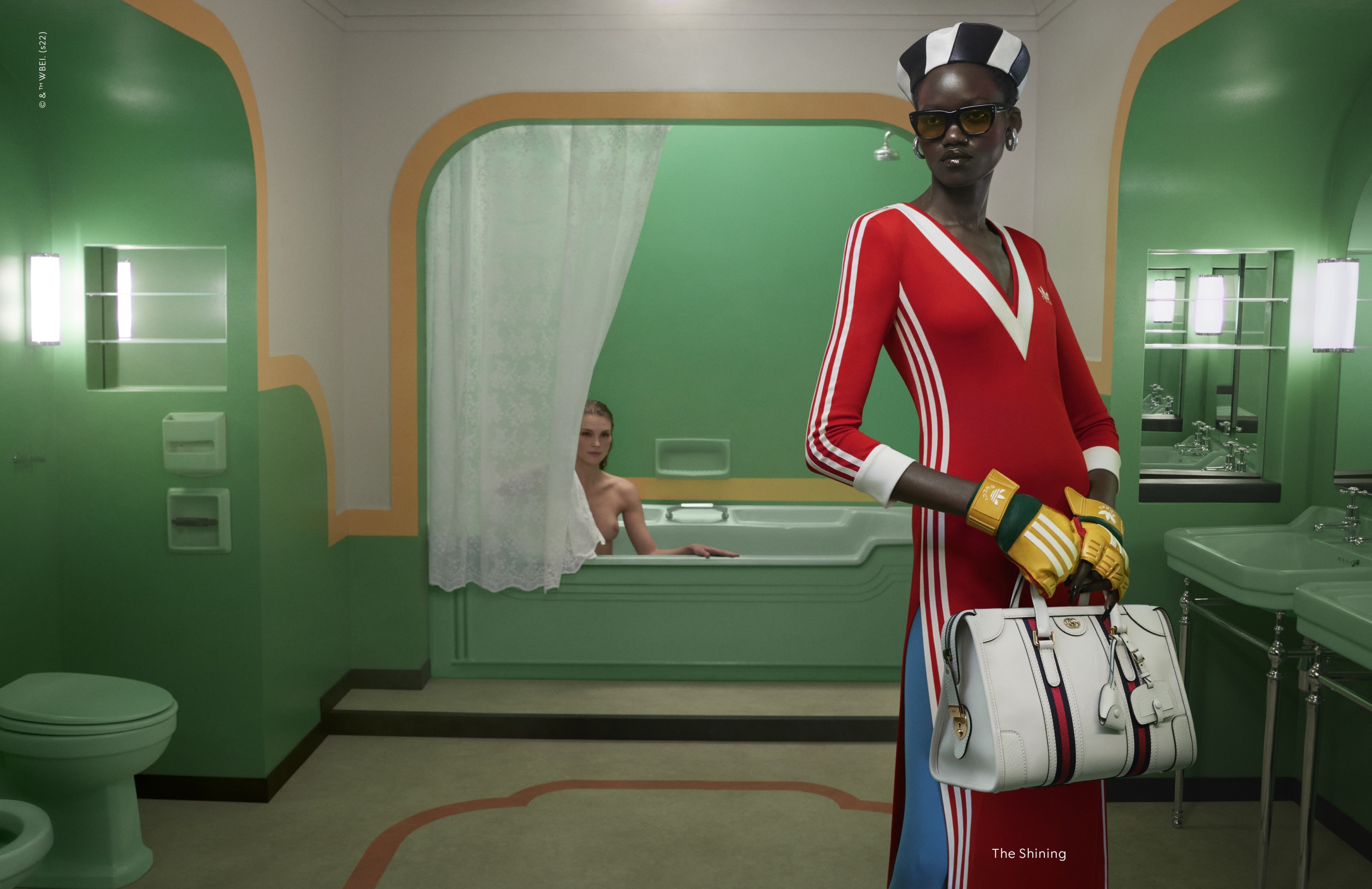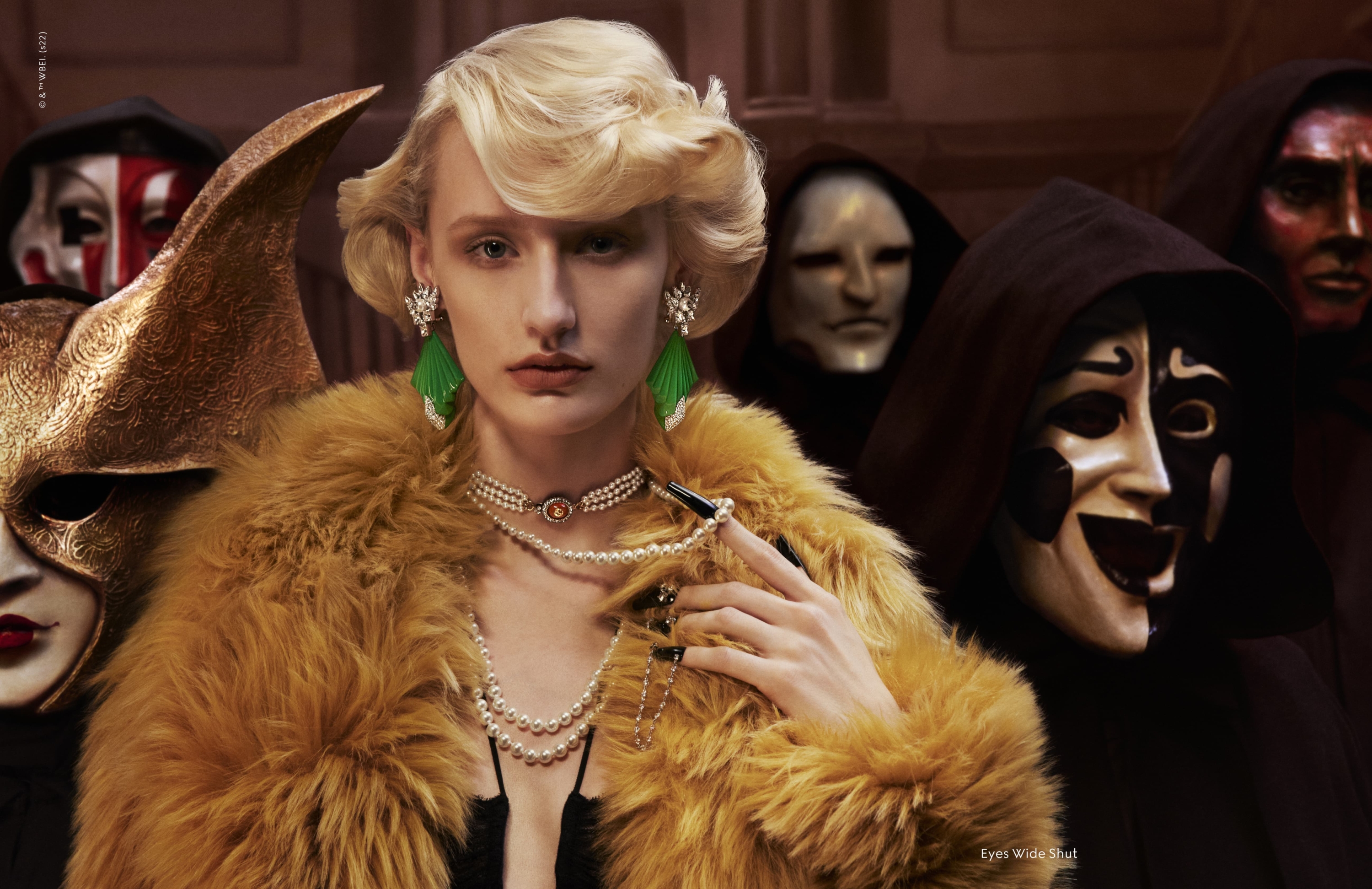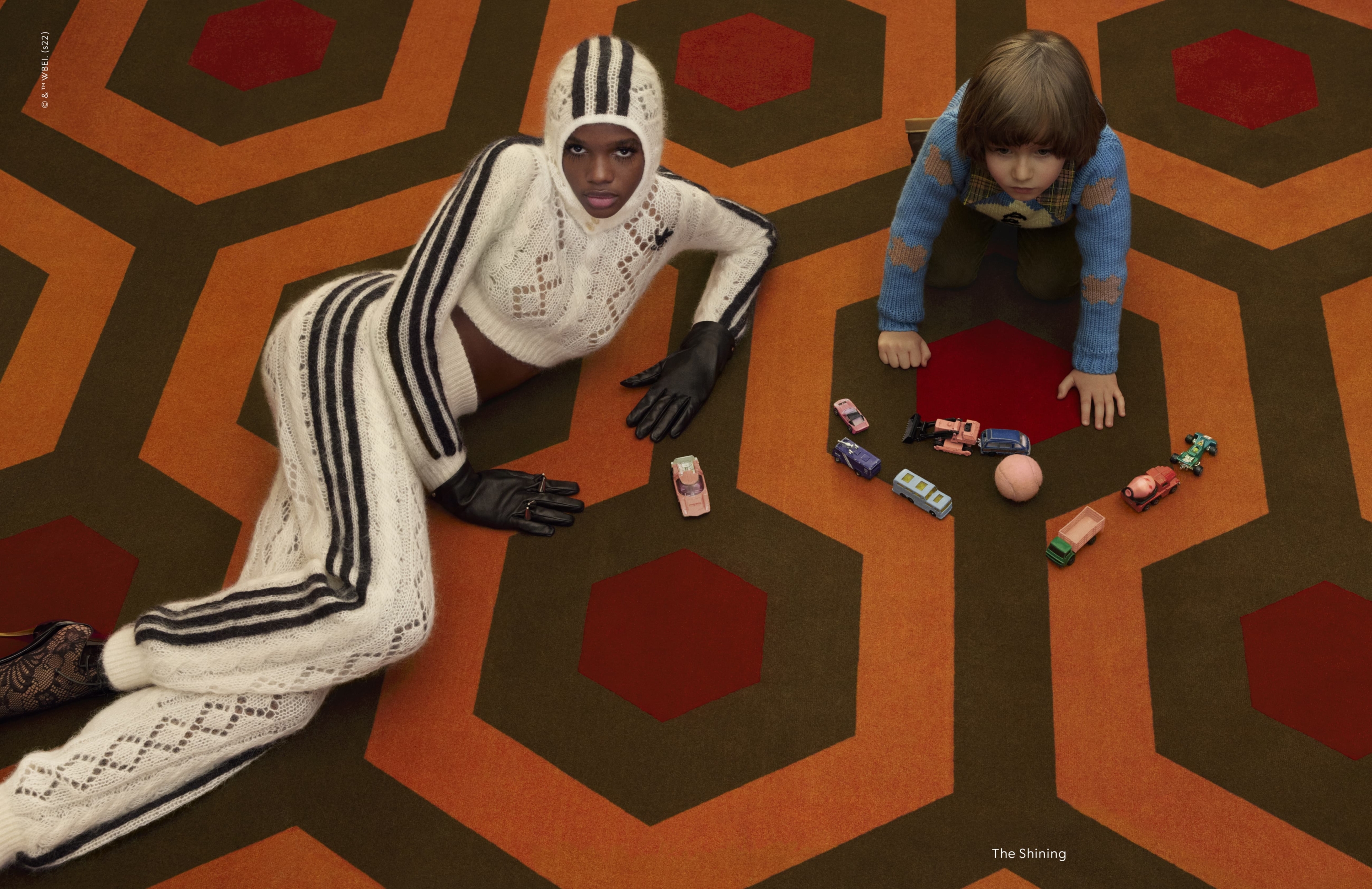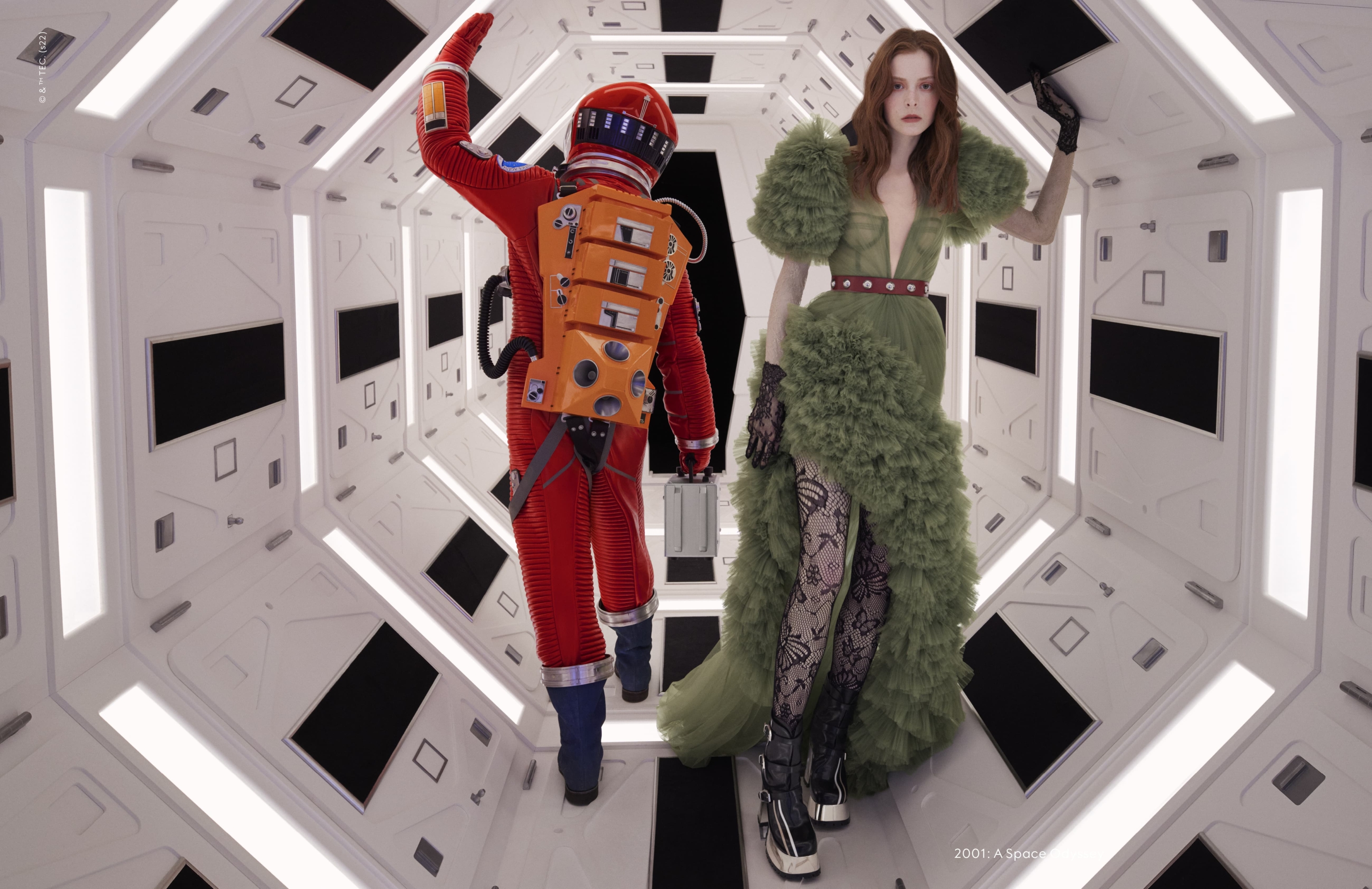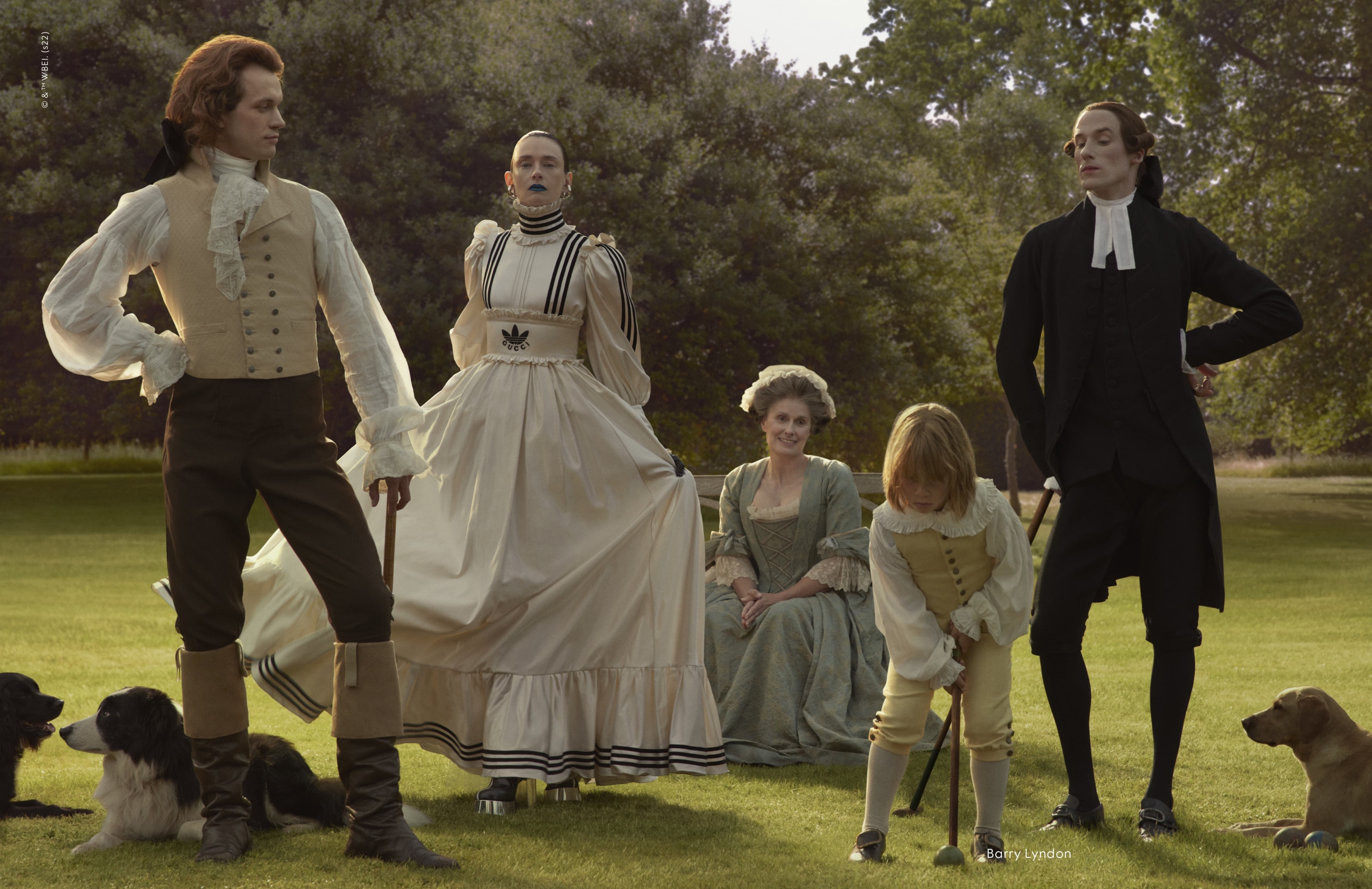 Gucci Creative Director | Alessandro Michele
Art Director | Christopher Simmonds
Photographer & Director | Mert & Marcus
Models | David Ge, Jean Meyer, Luke Clod, & Tengde Wang
Stylist | Milena Canonero and Charlotte Walter
Hair | Paul Hanlon
Makeup | Thomas De Kluyver
'With thanks to University of the Arts London, home of the Stanley Kubrick Archive, Warner Bros. Consumer Products, and the Stanley Kubrick Film Archives.'
2001: A SPACE ODYSSEY and all related characters and elements © & ™ Turner Entertainment Co. A CLOCKWORK ORANGE, BARRY LYNDON, EYES WIDE SHUT, THE SHINING and all related characters and elements © & ™ Warner Bros. Entertainment Inc. (s22)
---