---
Despite all the talk of oppression, the world is experiencing a birth of freedom like never before with support around all identities, genders, and persons being recognized and applauded for their bravery and authenticity to be who they are in every shape and form. To help celebrate that movement Alessandro Michele has released Gucci's first universal fragrance, Gucci Mémoire d'une Odeur with its ambassador, singer-songwriter Harry Styles.
The campaign, art directed by Creative Director Christopher Simmonds, and lensed by Glen Luchford tactically uses Style's newfound immersion in gender universal style, exhibited in his recent outfits and the sheer blouse worn to the Met Gala this year, to further advertise and adhere to a universal product. Additionally, Simmonds cunningly incorporates the name and inspiration of the fragrance, memory, by using film strips in the layout of the campaign. The entirety of the film is a beautiful nostalgia that resonates with pastime and the images mirror an environment of what could possibly be found at one's own home.
The film, directed by Luchford, transports viewers to 60's inspired outfits and embodies the essence of free love. Although the campaign is stunning and artistically composed, its main reason for being noteworthy and primary is due to it being Gucci's first universal fragrance: a perfume unassigned to a gender or a time.
Gucci creative director, Alessandro Michelle, is a very influential force in the brand's movement in the 21st century. This new step of addressing and introducing a gender-neutral fragrance in the new campaign leads houses everywhere to represent and sell to all people today.
As Luchford captures the 20-person cast meditating together, dancing around bonfires, and experiencing free-love make outs, Gucci is spiriting a new phase for beauty and fragrance lines across the globe. Michelle encompasses his reimagining of the house, continuing to evolve and expand the brand as a whole. The free-spirited campaign embraces all types of life and encourages the creation of memories together as one.
Through the campaign and its new fragrance, Gucci is creating a new timeless and ageless period for the fashion world.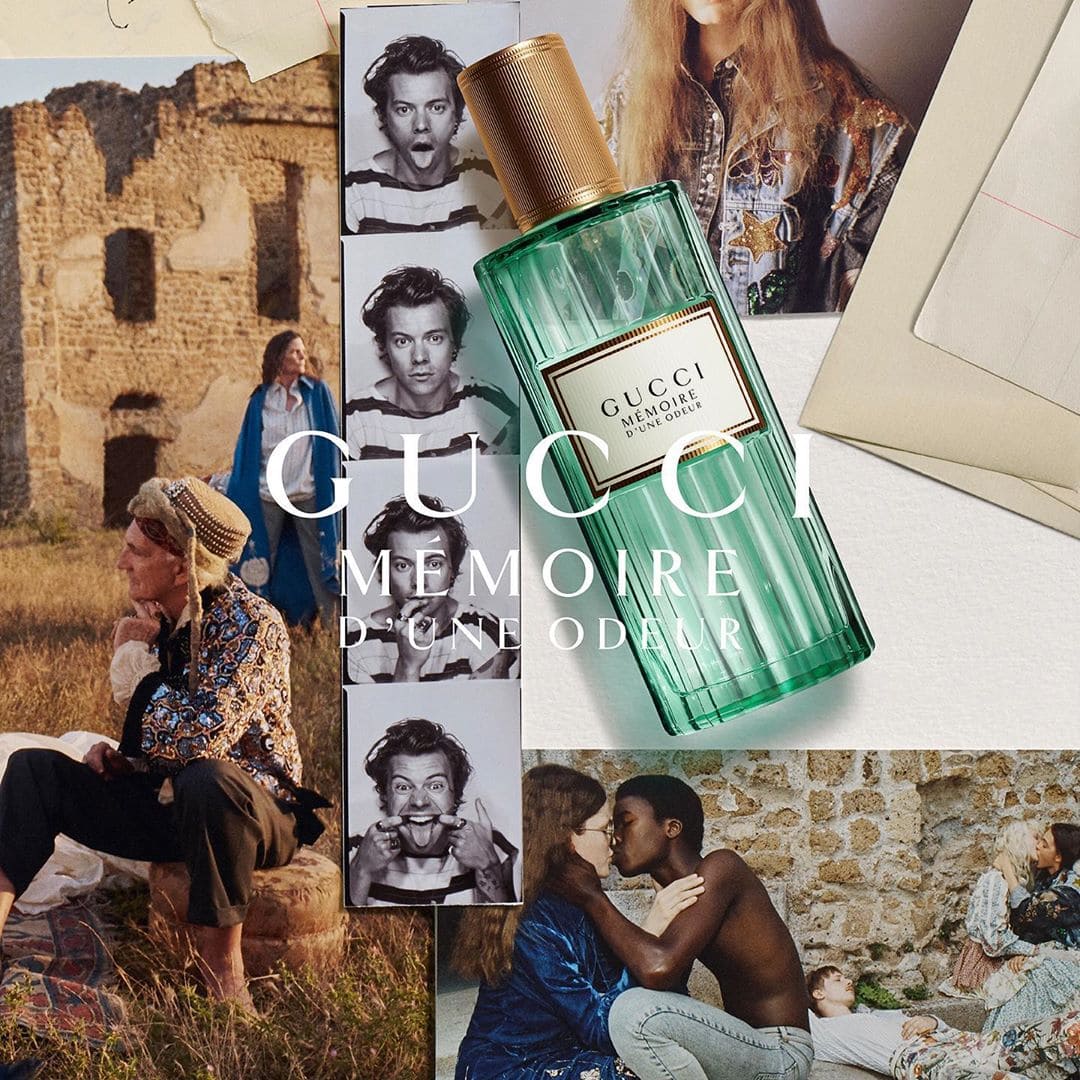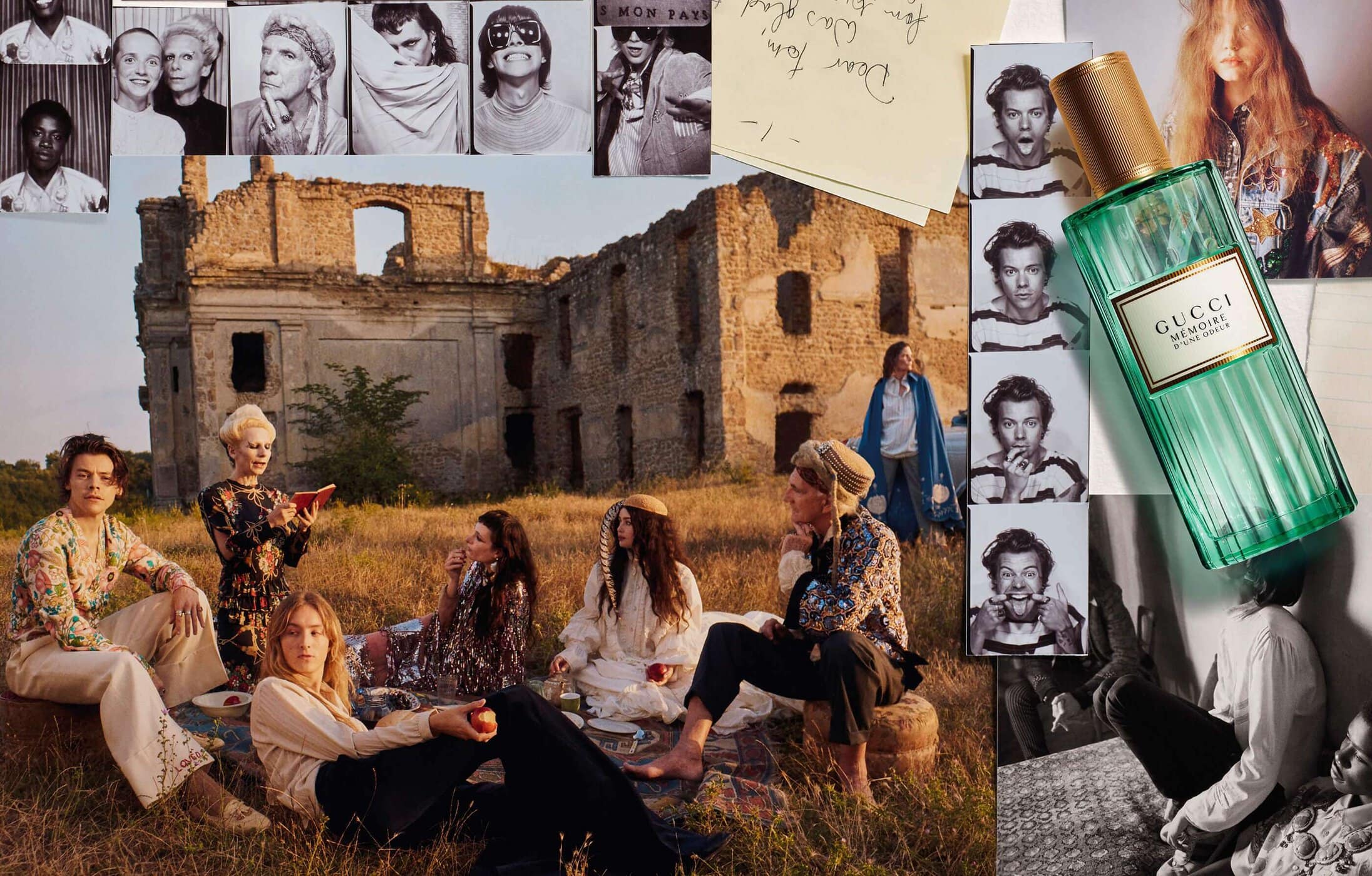 Gucci Creative Director | Alessandro Michele
Agency | Simmonds ltd.
Creative Director | Christopher Simmonds
Photographer/Director | Glen Luchford
Director of Photography | Jack Webb
Talent | Harry Styles, Olimpia Dior, Harris Reed, Zumi Roso, Ariana Papademetropoulos, Matiss, Tessa Bruinsma, Cheikh, Unia, Ellia Sophia, Thomas Riguelle
Location | Canale Monterano
Music | In Every Dream Home a Heartache by Roxy Music

---