---
Review of Gucci Gift Giving Holiday 2020 Ad Campaign by Creative Director Christopher Simmonds & Photographer Mark Peckmezian & Film Director Akinola Davies Jr.
Gucci unveils their Holiday 2020 campaign, which finds color and joy in an unexpected place. The intoxicatingly textured campaign features film direction by Akinola Davies Jr. and photography by Mark Peckmezian.
The drab setting of an office building is about as anti-Gucci as possible, and the campaign's imagery exploits this dichotomy to great effect. Against this gray and beige background, Alessandro Michele's colorful and eclectic designs really pop.
The short film follows the diverse cast of characters who work in this office. As an 80's synthpop jam by Yaz (one of Michele's favorites, apparently) bubbles up, these workers begin to glow with excitement while they prepare for the office's holiday party. There are gifts exchanged, karaoke, and classic office pranks, all of it clothed in impeccable vintage style. The joy of togetherness is illustrated beautifully.
Peckmezian documents the action from a wide range of perspectives, including character portraits, group compositions, and close-up detail shots. Each image brings us deeper into the nuances of this zany office world, while enriching and remaining part of a cohesive whole.
In addition to being an excellent aesthetic feat, the contrast between our expectations of the setting and the actual emotions of the characters we see before us sends a welcome reminder: what makes a holiday special is the people we spend it with.
Gucci continues to thrill us by inviting us into this strange and beautiful world of theirs, and reminding us that it doesn't have to be too different from ours.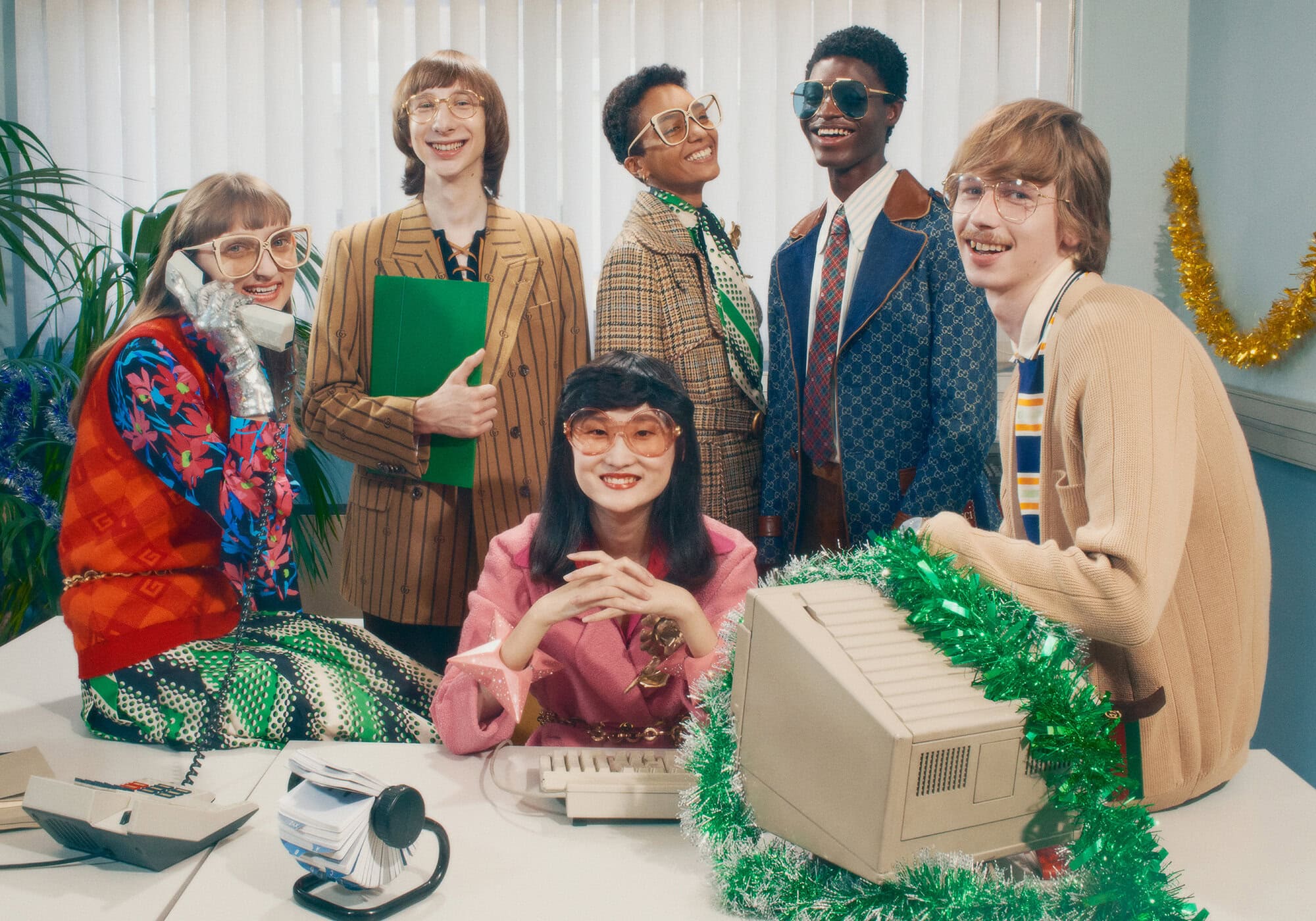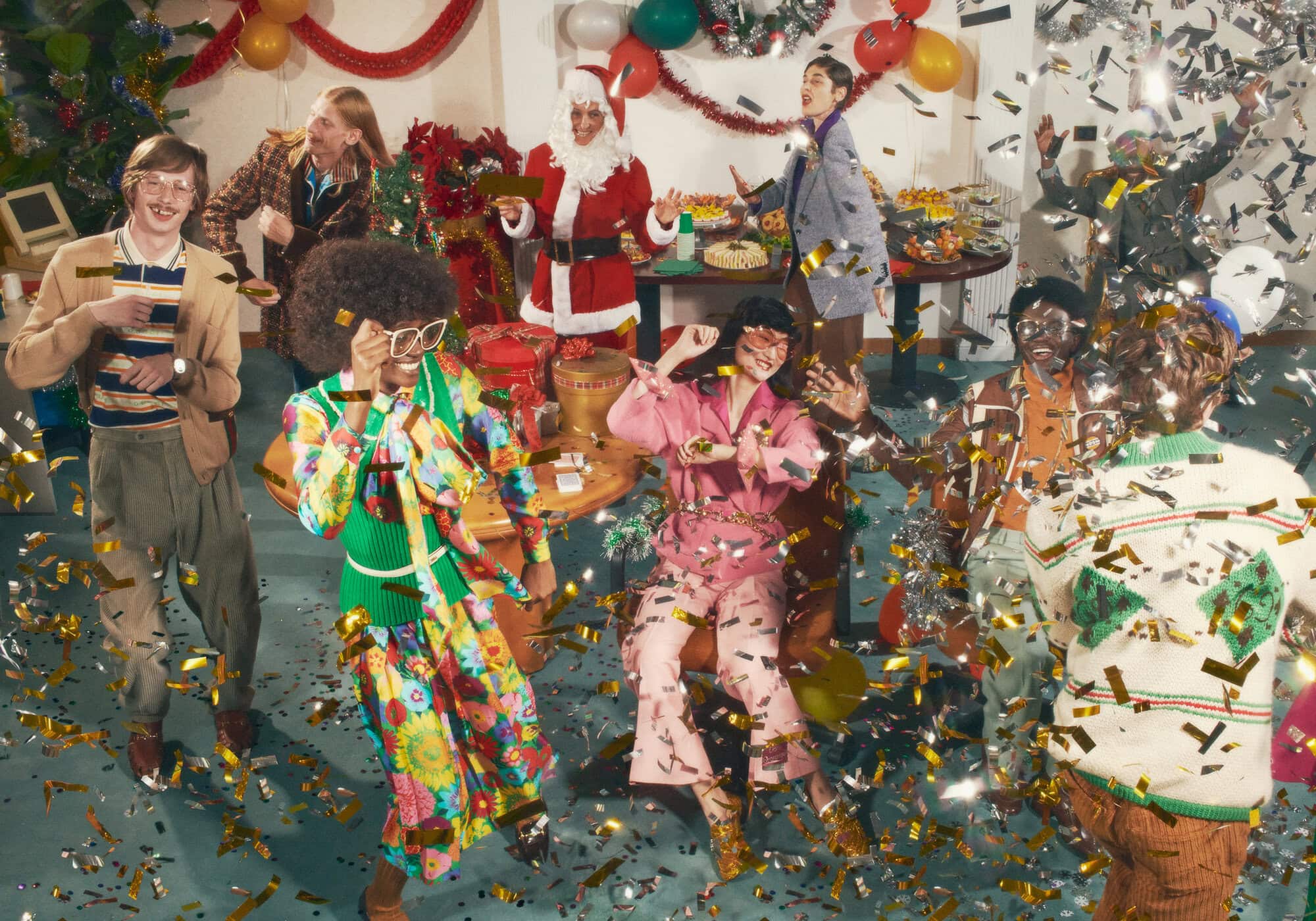 Gucci Creative Director | Alessandro Michele
Agency | Simmonds ltd.
Creative Director | Christopher Simmonds
Photographer | Mark Peckmezian
Film Director | Akinola Davies Jr.
Music | "Only You" by Yazoo (Vince Clarke) (P) 1982 Mute Records Ltd., a BMG Company Su gentile concessione di Warner Music Italy Srl e di BMG Rights Management (Italy) srl © 1982 SM Publishing (Italy) Srl o/b/o Musical Moments LTD
---