Review of Gucci 'Hortus Deliciarum' Spring 2022 Ad Campaign by Art Director Ezra Petronio and Photographers Mert & Marcus with Talent Jessica Chastain
Jessica Chastain embodies memory and mythology in a new campaign for Gucci's Hortus Deliciarum High Jewelry collection. The Spring 2022 campaign was created by art director Ezra Petronia and photographer duo Mert & Marcus.
For his third Hortus Deliciarum collection, Gucci creative director Alessandro Michele was inspired by the idea of mementos from a voyage – in particular 18th-century Grand Tour trips, the tradition for young people to take a tutor-guided journey around Europe as a sort of educational rite of passage. The designs weave together history and myth, referencing iconic cultures, locales, and architecture in a meticulously considered synthesis of traditional craft and modern imagination.
In the campaign, Chastain portrays a sort of mythologized heroine who has taken such a journey, a collector of mementos and memories. Captured in decadent, cinematic style, the kaleidoscopic and perhaps slightly voyeuristic camera work of the film and photographs reveal a character who revels in the luxury of memory. Both the elegant, jewel-toned styling and the set design of the ambiguous space serve to draw out the character of the maximalist jewelry collection, allowing the narrative to function as both a literal look at a character in her home as well as a more metaphorical or symbolic illustration of nostalgia.
Synthesizing history and fantasy for an evocative aesthetic that sits at the most sumptuous and opulent end of Gucci's already decadent spectrum, the campaign is a dreamy ode to imagination and nostalgia.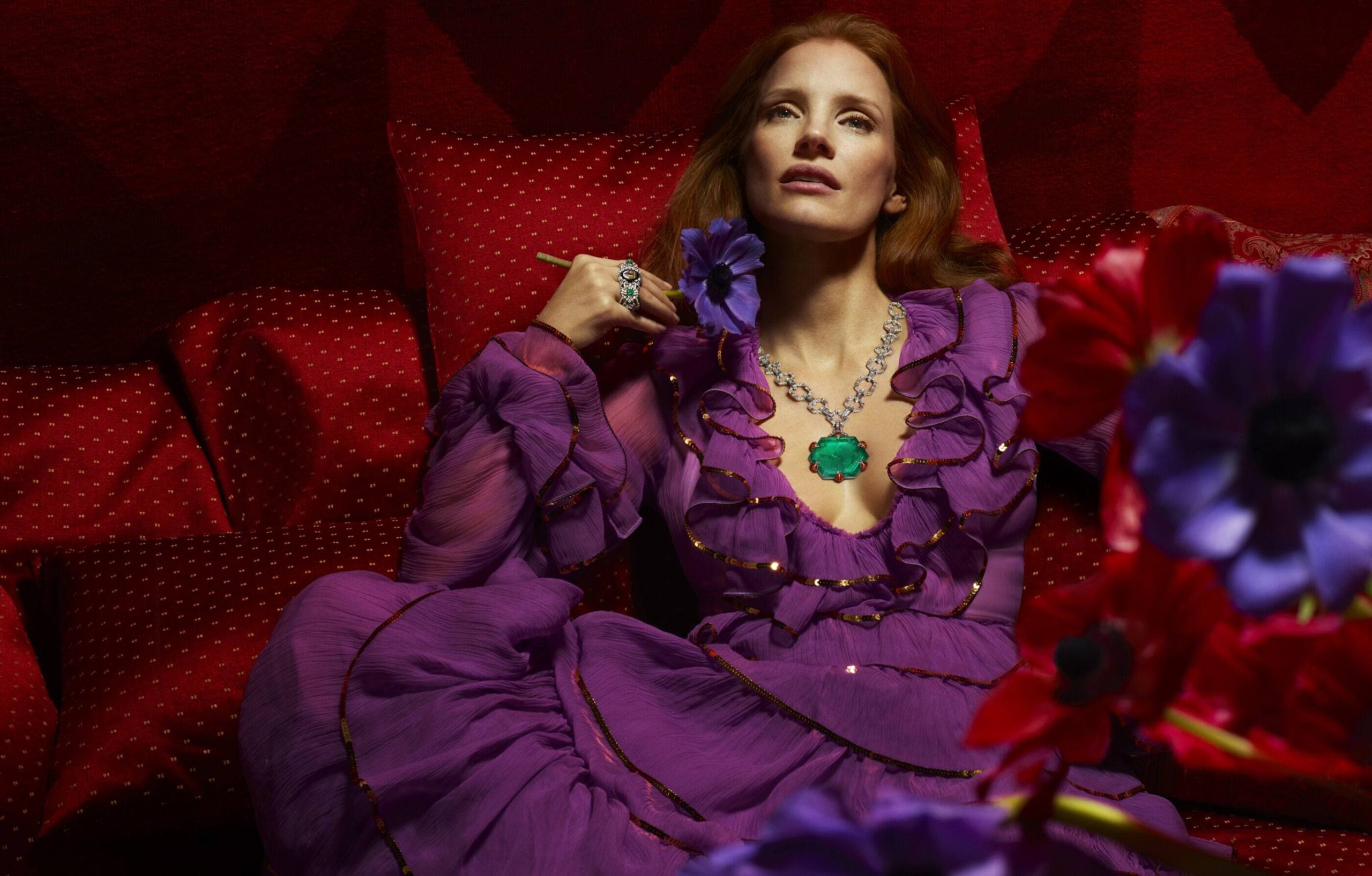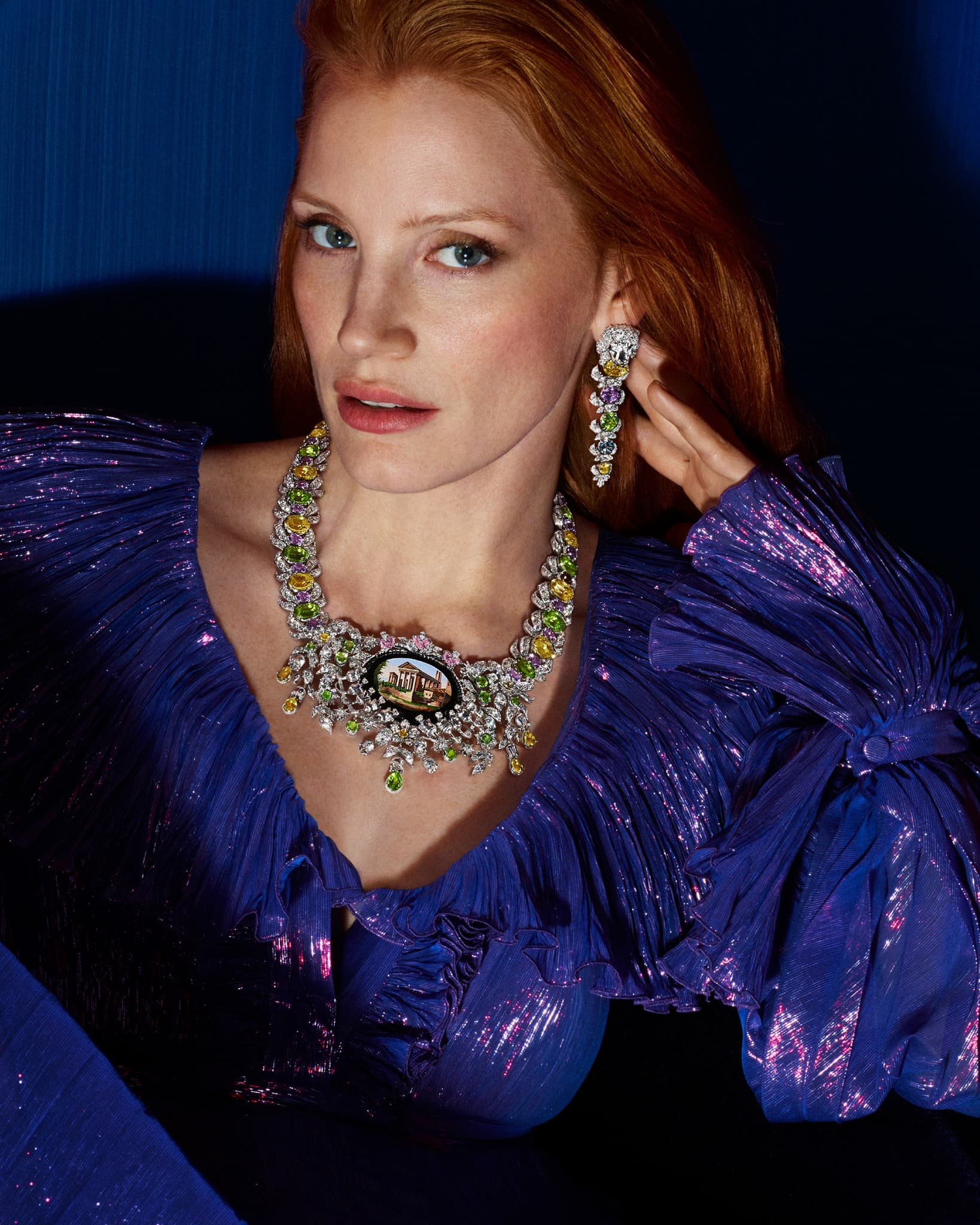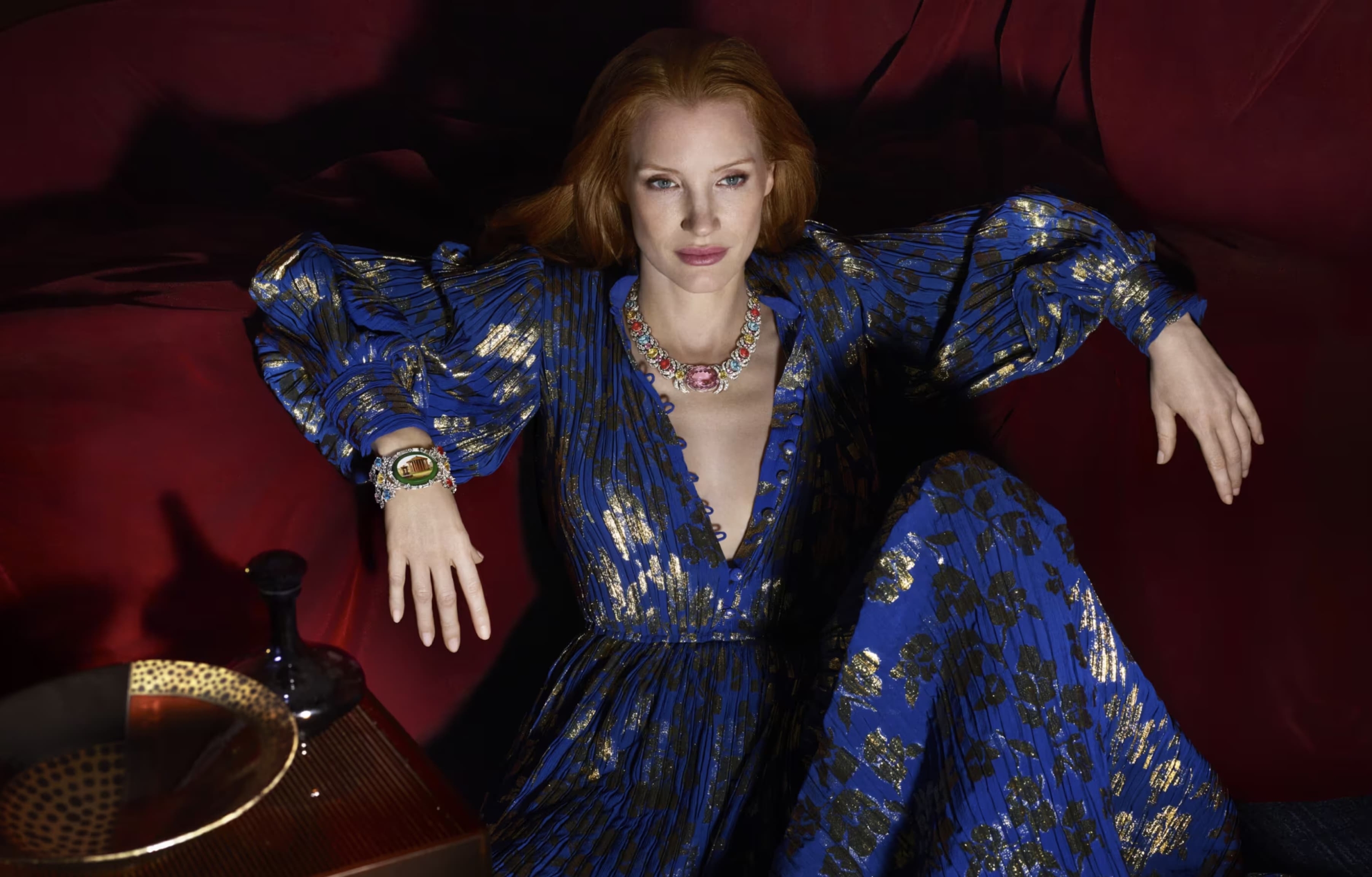 Gucci Creative Director | Alessandro Michele
Art Director | Ezra Petronio
Photographer & Director | Mert & Marcus
Talent | Jessica Chastain
Hair | Under Production
Makeup | Mary Greenwell
Music | "Apocalypse" by Cigarettes After Sex, written by Gregory Steven Gonzalez, Published by Sleepy Bow, Administered by Kobalt Music Publishing Worldwide Ltd

---