---
Photographer Brad Elterman Helps Gucci Celebrate Love In Their Latest Zine
Gucci just released a new zine in anticipation of the upcoming Valentine's Day; it is titled Gucci Love, Love & Love, and it features photographers by the great Brad Elterman.
Just like Cupid and his antics, there is mischief and wit in the lens of the Los Angeles-based rock photographer who can genuinely lay claim to being one of the greatest documenters of the music scene.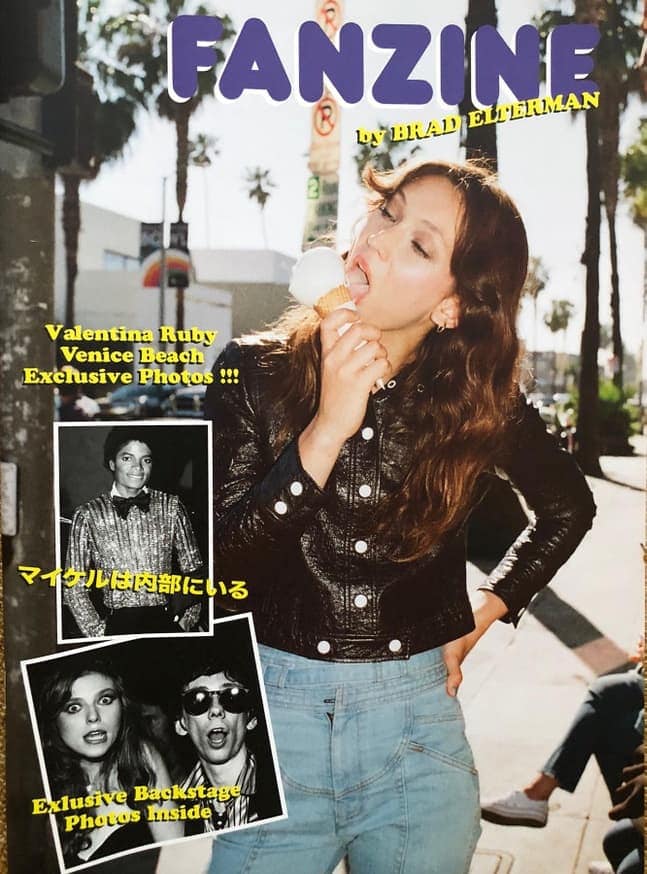 Armed with his camera and flash, Elterman managed to infiltrate the world of rock 'n' roll in the '70s as a teenager, and his candid work brings us an insight into a very special moment and the lives and characters of some equally special and talented people. Elterman's subjects can be taken as the prime movers of Rock itself, and his raw, spontaneous images give us a window into a more innocent, less self-conscious age.
Since 2014, Elterman, still taking pictures, has been producing a limited edition publication called Fanzine that showcases his work, a highly collectable item. Gucci's Creative Director Alessandro Michele, who is a fan of the low-tech zine format, chose to partner with Elterman to make one together to celebrate Saint Valentine's Day.
For Gucci Love, Love & Lovezine, Elterman has captured images of love in all its forms in his hometown of Los Angeles. Through his joyful, positive, light-hearted rock 'n' roll lens, we are introduced to a group of eclectic characters celebrating the diversity of love through playful poses and interaction with one another.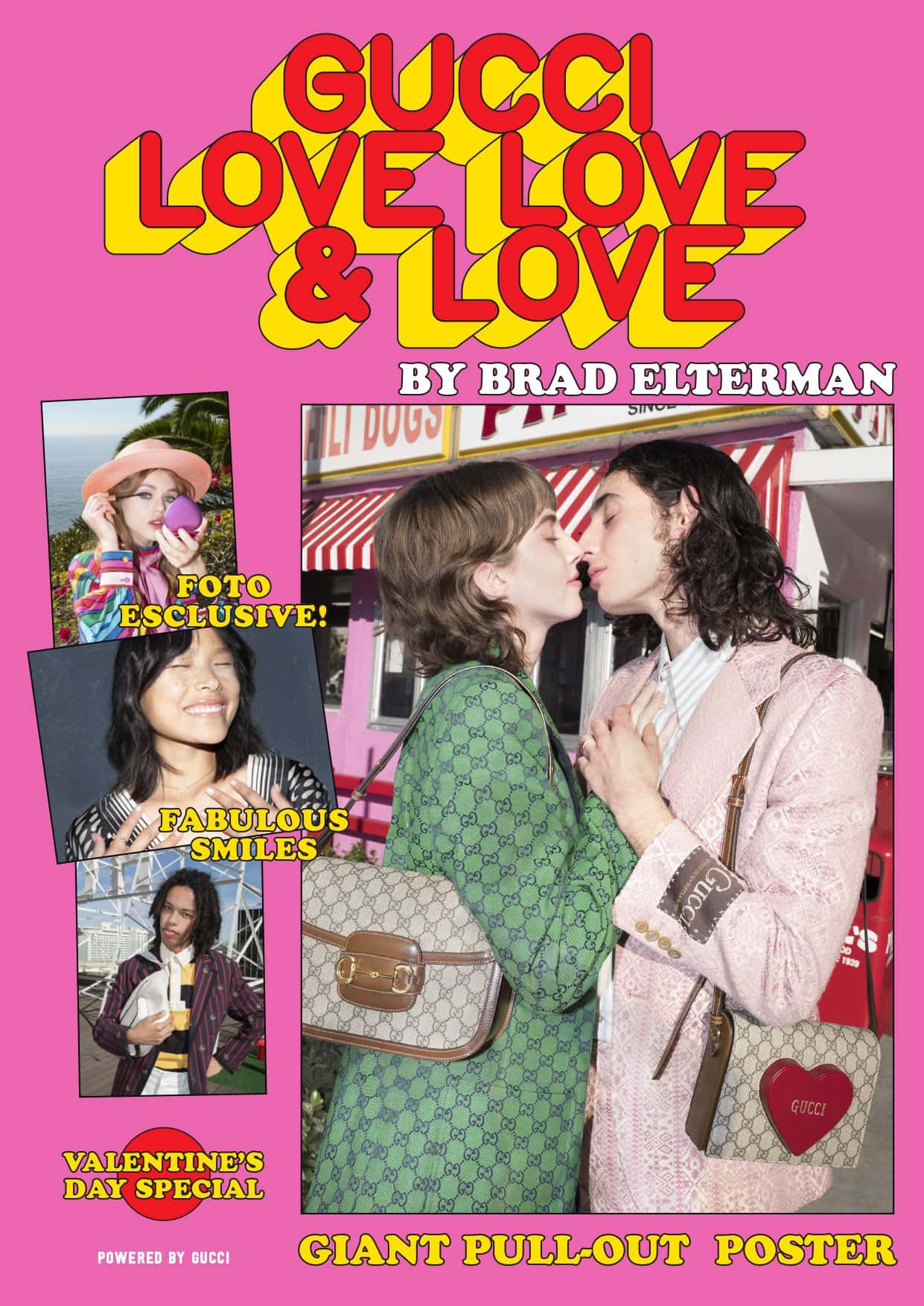 The photos also give a powerful glimpse of Michele's views on love and beauty, and are a showcase for Gucci's product line celebrating Saint Valentine's Day. The line features where a new heart symbol. The Gucci Heart, which often has the 3D appearance of a child's toy, is applied to a Romantic line of jewelry, as well as to leather and silk pieces. Also prominent in the publication are Gucci Beauty collections — from Gucci Guilty Love Edition duo of fragrances, to a selection of lipsticks and face and eye make-up products — and handbags from Gucci's Beloved lines: Dionysus, GG Marmont, Jackie 1961 and Gucci Horsebit 1955.
Most houses, for obvious reasons, produce a Valentine's Day collection. They usually are similar, all employing the traditional iconography, but Gucci is taking things one step further by showing us true images of love.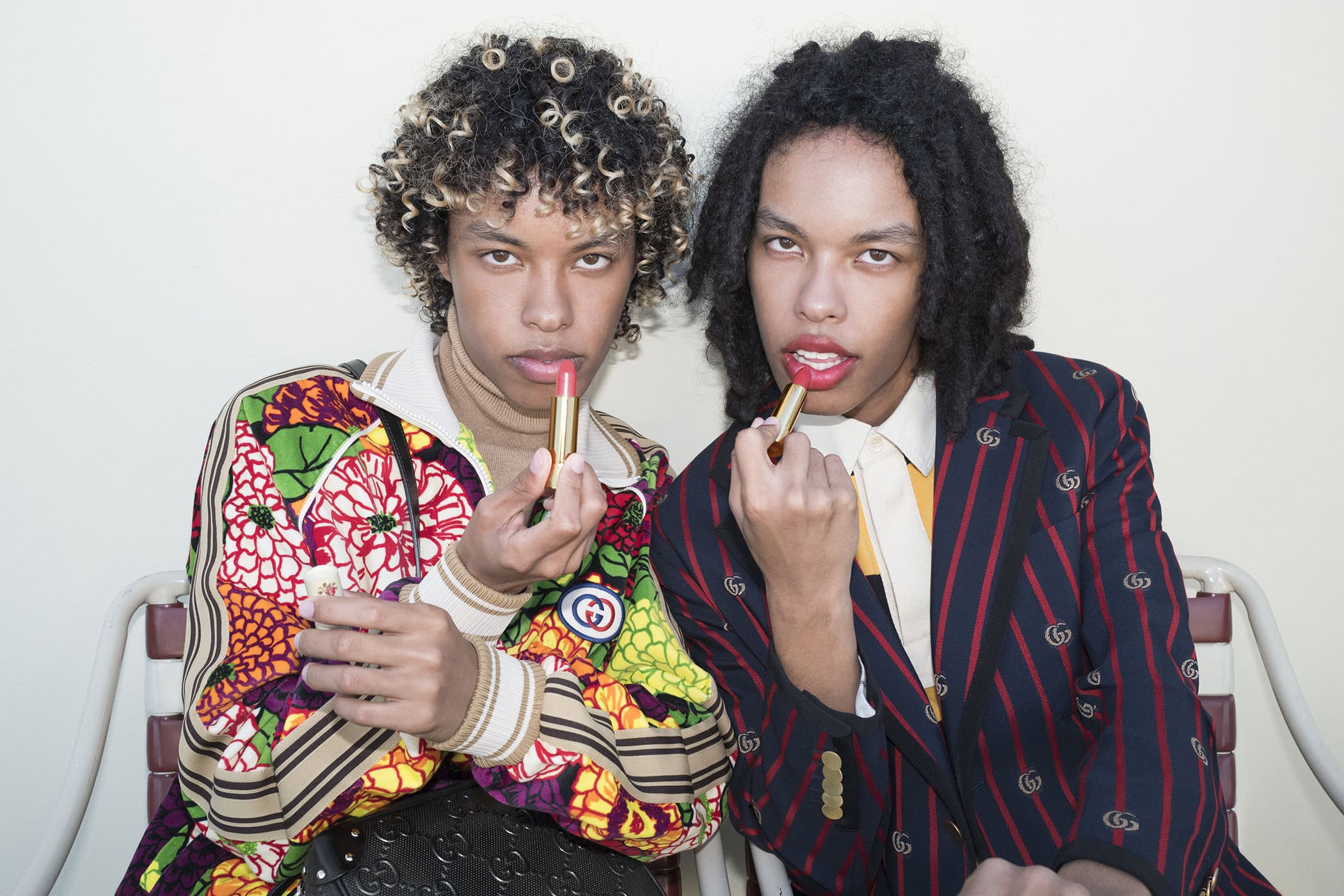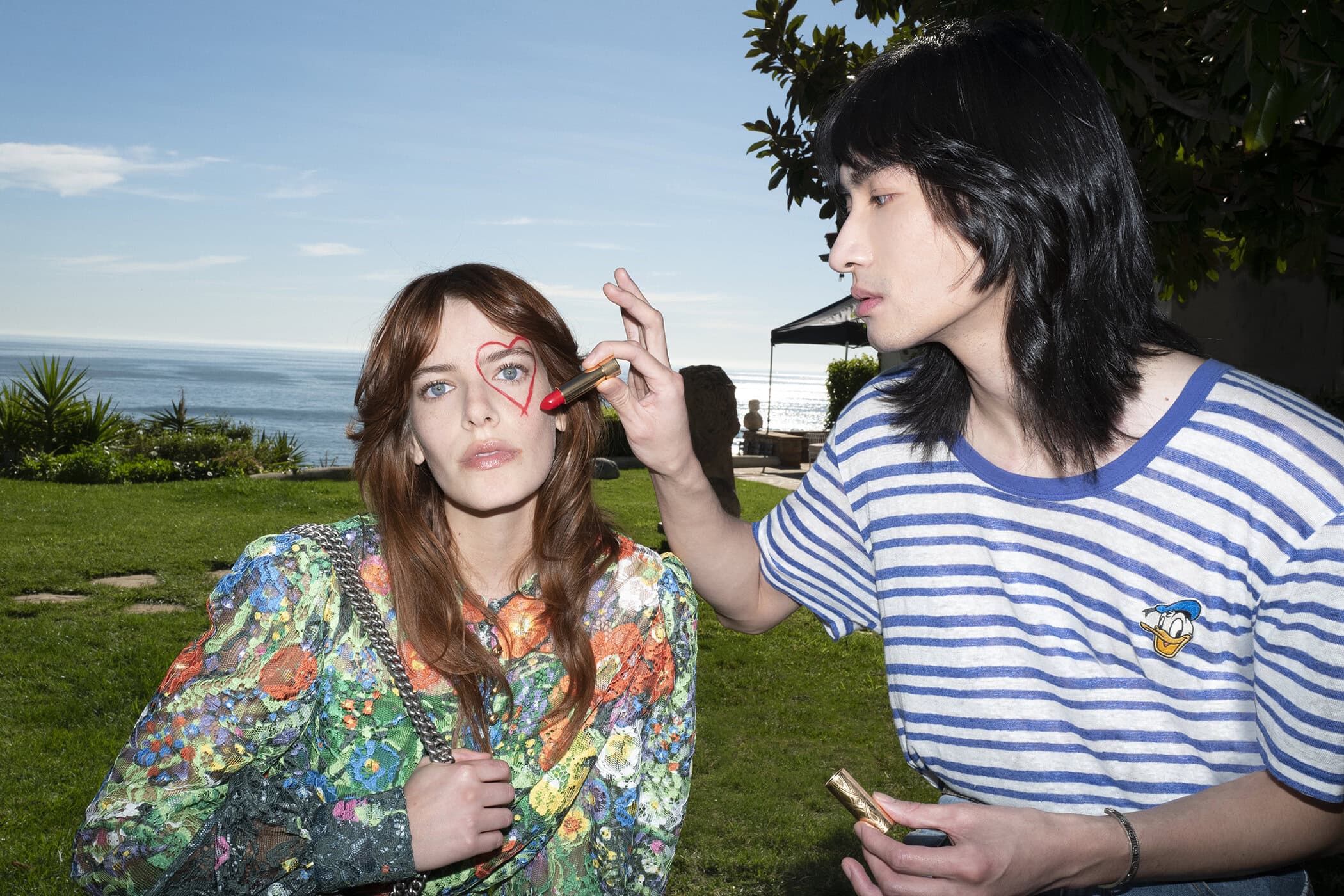 Gucci Creative Director | Alessandro Michele
Photographer | Brad Elterman
Talents |Alana Champion, Alina Timofeeva, Allesandro Bersanetti, Autry Haydon-Wilsom, Cheikh Khadeem M'bow, Christion Dampier, Deoin Dampier, Elaine Chang, Emilia Bryan, Emily Labowe, Kyle Chen, Linda Park, Maly Mann, Marcus Miramontes, Mary Woronov, Matt Marquez, Nico Seplak, Oprah Wambui, Paola Montepiedra, Parker Emeigh, Riley Greer, Sesen Debasai, Star Grace, Stevan Journey, Tziporah Salamon & Willy Choi
Stylist | Richie Davis
Archive Pictures
Photographer | Brad Elterman
Talents | Bebe Buell, Cherie & Marie Currie, Russel And Ron Mael, Sheri And Teri Peterson, Steve Jones & Stiv Bators
---