---
For Alessandro Michele's first Gucci makeup collection the 'forever punk' designer teamed with art director Christopher Simmonds to turn inside out how historically beauty rules have informed that lipstick should be applied perfectly. With a smear and a sneer, the duo has created fashion's first lipstick campaign that finds beauty in imperfection.
Photographer Martin Parr and film director Sean Vegezzi, capture the campaign in a documentary-style fashion filled with grit and grain. Dani Miller, the lead singer of punk band Surfbort, whose music touches on politics, sexuality, mental health, and social media, leads the cast of talents selected by Midland Agency as much for their dental diversity as their good looks.
The 80s style film opens in a bedroom of a petal eating TV viewer who stays tuned for more messages. As the camera turns to zoom in on her television, a spot for Gucci beauty snaps on with a bevy of MTV-like models tell her to "Be Bold, Be Bright, Be Beautiful." The piece feels like a scene out of David Lynch's Twin Peaks, rich in colo, surrealism, and camp.
The genius of the campaign is in how it takes the traditional pristine notions of beauty and throws them out the window, glamourizing those that traditionally have been cast as extras, rather than leading ladies. Which is the secret sauce of Michele, his ability to expand the universal ideal of beauty and fashion in the mainstream to be inclusive of those on the fringe. A beautiful idea indeed.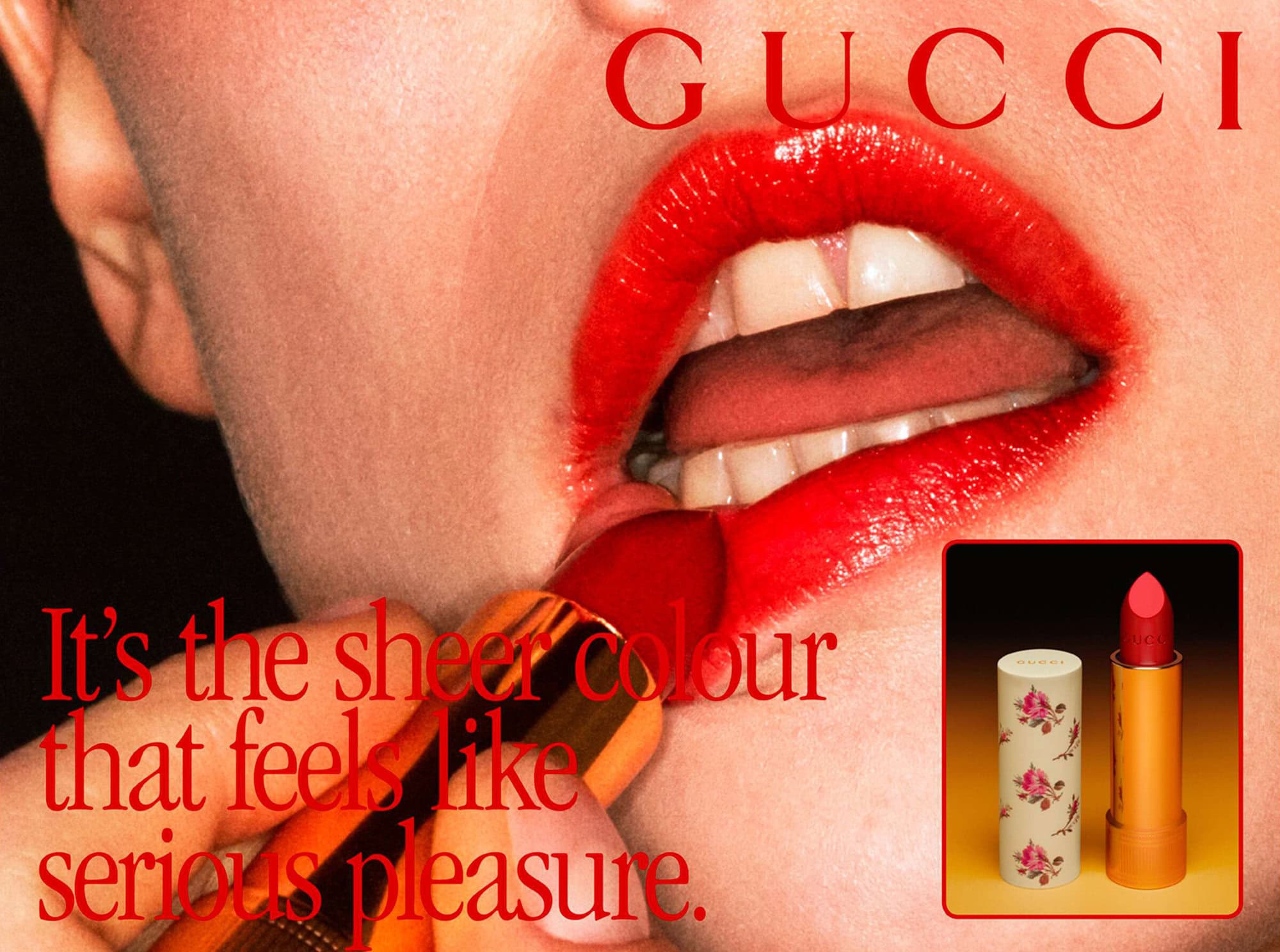 Creative Director | Alessandro Michele
Agency | Simmonds ltd.
Creative Director | Christopher Simmonds
Photographer | Martin Parr
Director | Sean Vegezzi
Talent | Achok, Dani Miller, Ellia Sophia, Mae Lapres
Makeup | Thomas De Kluyver
Casting | Midland Agency
Music | Situation by Yazoo
---