---
Gucci's Pre-Fall 2020 campaign is a youthful vision of paradise
With creative direction by Christopher Simmonds, the film and photography-based campaign imagines a world that seems to embody the hopeful innocence of youth. Animals and well-dressed humans coexist among nature; fawns and rabbits amble past loving human companions who lounge nearby. Vitality is everywhere. These motifs recall classical imagery of Arcadia or the Garden of Eden, locating us in an early humanity that knows only ease, joy, and freedom. A few playground set pieces, such as swing sets, slides, and monkey bars, heighten this sense of childhood play and lend a pop of color to the luscious photographs by Alasdair McLellan. Lee Hazelwood and Nancy Sinatra's classic "Some Velvet Morning" comes as the perfect song to amplify the feeling of dreamy nostalgia.
One of the problems this kind of campaign could face is a possible exploitation of animals, treating them as mere set pieces and props that only serve to help sell an image. Thankfully, the campaign avoids this problem. The animals are the main characters of the film, and their presence is the main reason for its feeling of reverence, inclusivity, and joy. They are essential, and they are treated like it. Gucci reaffirms this commitment with a pledge to donate a portion of their media spend to The Lion's Share Fund, which supports wildlife conservation, habitats, and animal welfare, each time an animal appears in one of their campaigns.
Creative and optimistic, the campaign is a beautifully realized vision of an earthly paradise. With its simplicity and celebration of peace and togetherness, it ultimately serves as a lovely reminder to enjoy the simple things in life, and to enjoy life itself.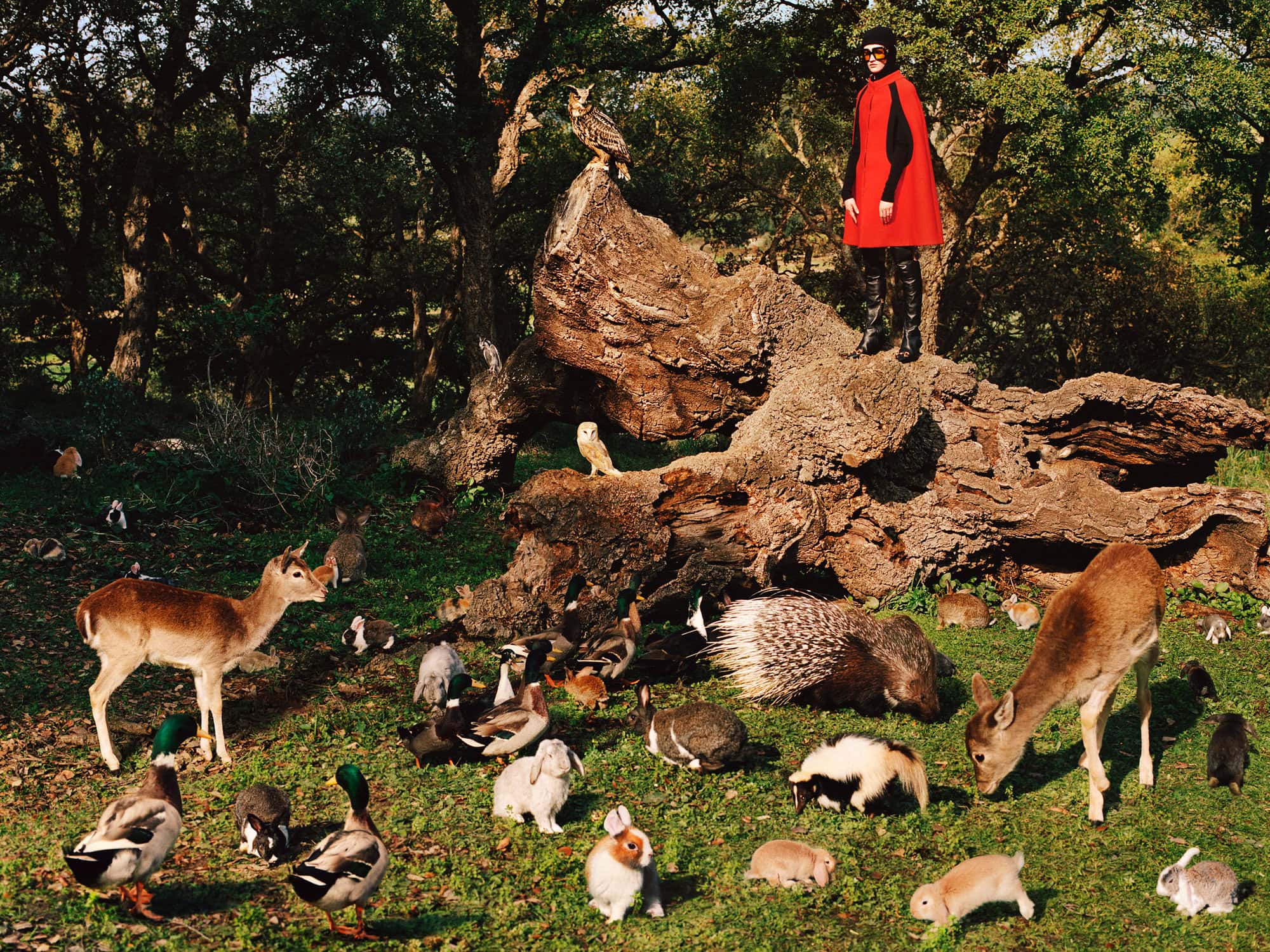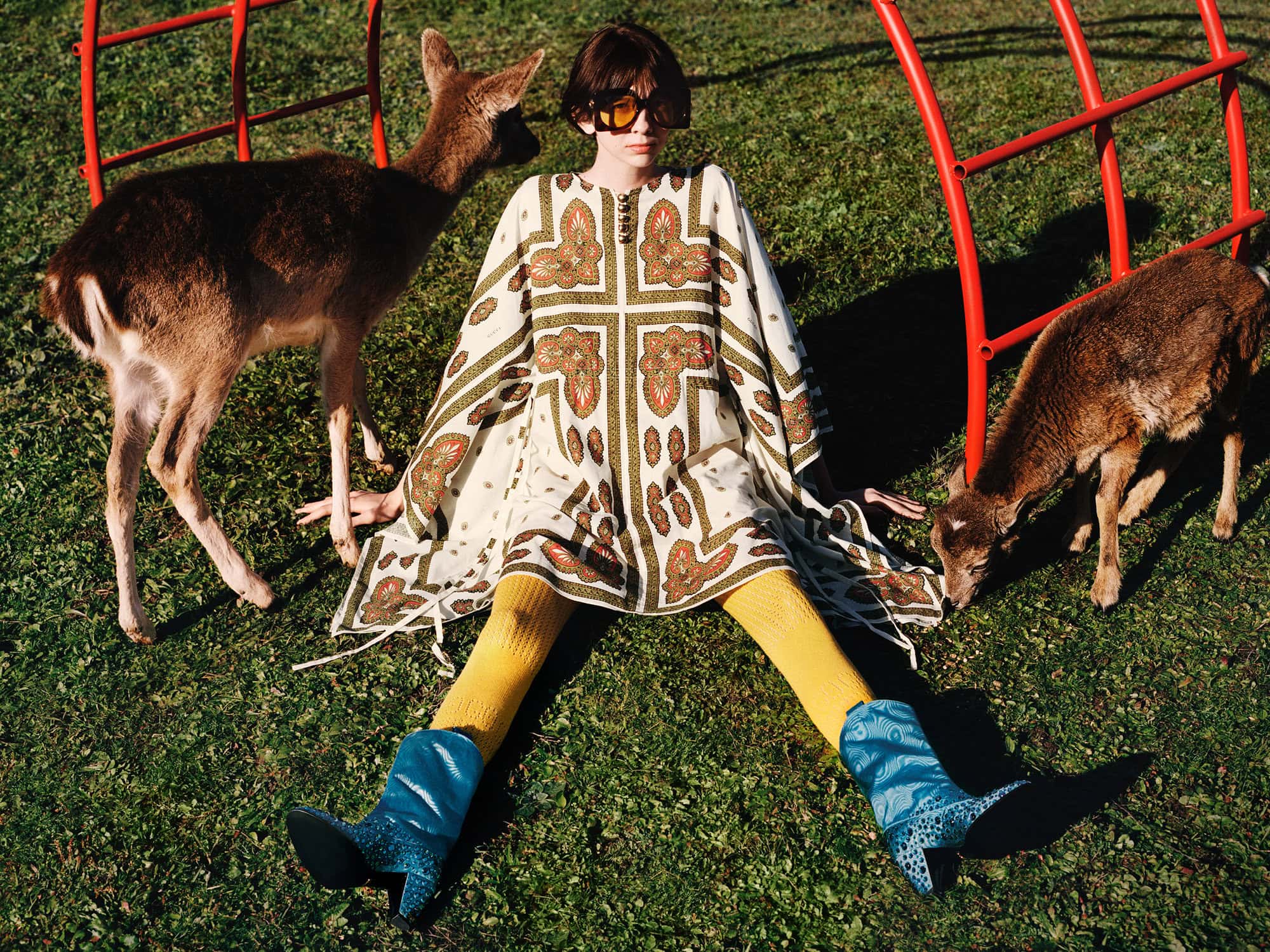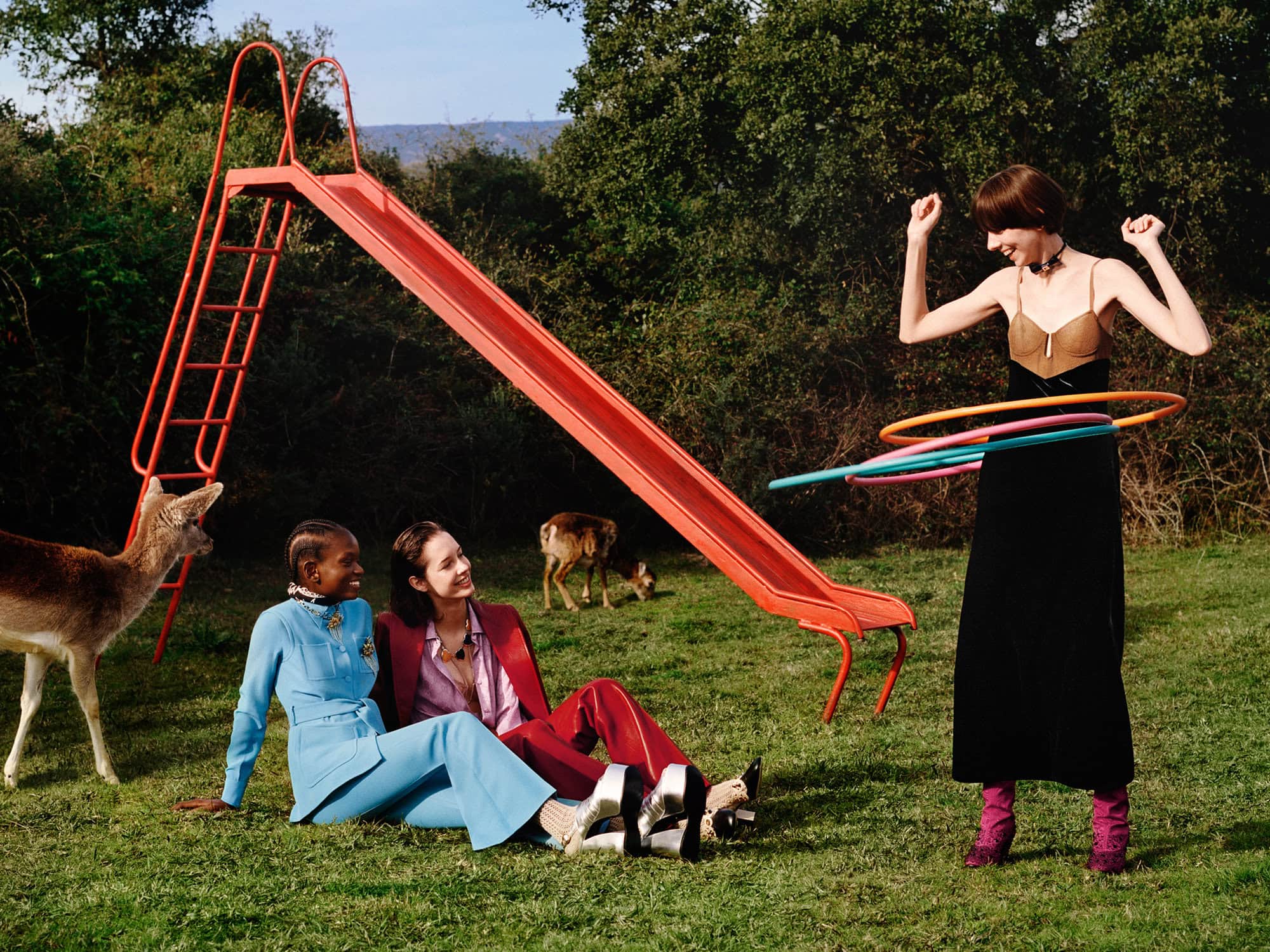 Gucci Creative Director | Alessandro Michele
Agency | Simonds ltd.
Creative Director | Christopher Simmonds
Photographer | Alasdair McLellan
Models | Akito Mizutani, Azu Nwogu, Gret Mateides, Katie Johnson, Nastya Kharina, & Xie Chaoyu
Stylist | Jonathan Kaye
Hair | Paul Hanlon
Makeup | Thomas De Kluyver
Music | "Some Velvet Morning" by Lee Hazelwood & Nancy Sinatra
---