Gucci Presents the Building a Lasting Impact Exhibtion, in Honor of The 2022 Gucci Changemakers Scholars, and The Newly Opened Detroit Boutique
Attending were Curator Kiana Wenzell, Co-Executive Director of Design Core Detroit, Susan Chokachi, Gucci EVP, Chief Brand & Client Officer, Robert Triefus, Gucci Senior EVP, Corporate & Brand Strategy,  Federico Turconi, Gucci Americas President & CEO, and guests including Ahya Simone, Akil West, Bethann Hardison, BMJAR, Curtis Roach, D'wayne Edwards, Danny Dunson, Demetrius Harmon , DJ Minx, Jermel Nakia , Jessica Care Moore, Kelly Olynyk, Killian Hayes, Mario Moore, Michaela Angela Davis, Morin Youssef, Myra Anderson, Nep Sidhu, Nixkola Shreli, Nneka Julia, Omar-S, President Derrick Johnson, Tommey Walker, Tracy Reese, Yaseen Eldik, and more.
To honor Gucci's new permanent home in Downtown Detroit, and as part of Detroit Month of Design, Gucci spotlights the talented and creative Changemakers scholars and Design Core designers with a multi-media exhibition at the Museum of Contemporary Art Detroit (MOCAD) titled Building a Lasting Impact. Curated by Kiana Wenzell, Co-Executive Director of Design Core Detroit (2020 Changemakers grantee), the presentation highlights the work of the 2022 Gucci Changemakers Scholars. Gucci identified Detroit as a focus city for the Gucci North Americas Changemakers program in 2019, finding a natural alignment with the city and its pervasive culture.
Building a Lasting Impact highlights the work of twenty-four scholars and designers representing an array of mediums from fashion to photography, to painting, to architecture and digital illustration. The goal of the exhibition is to create a platform for young designers, artists, and scholars to unite for the public to experience the transformational role that design plays in our lives. The exhibition will be open to the public from September 9 until September 11.
The entry gallery halls of MOCAD were transformed, featuring pink painted walls. Guests perused the Building a Lasting Impact exhibition while enjoying cocktails, beverages, and assorted bites, including local favorites from Ray's Ice Cream, Better Made and Fago Pop.
The evening featured music by Detroit native, DJ BMAJR, and a special performance by Detroit-er jessica Care moore of her original poem, commissioned by Gucci Changemakers, titled "We Wear the Working Day", which is reflective of Gucci's mission within the city of Detroit. Jessica was accompanied by Ahya Simone, Detroit-based harpist, singer, artist, and organizer.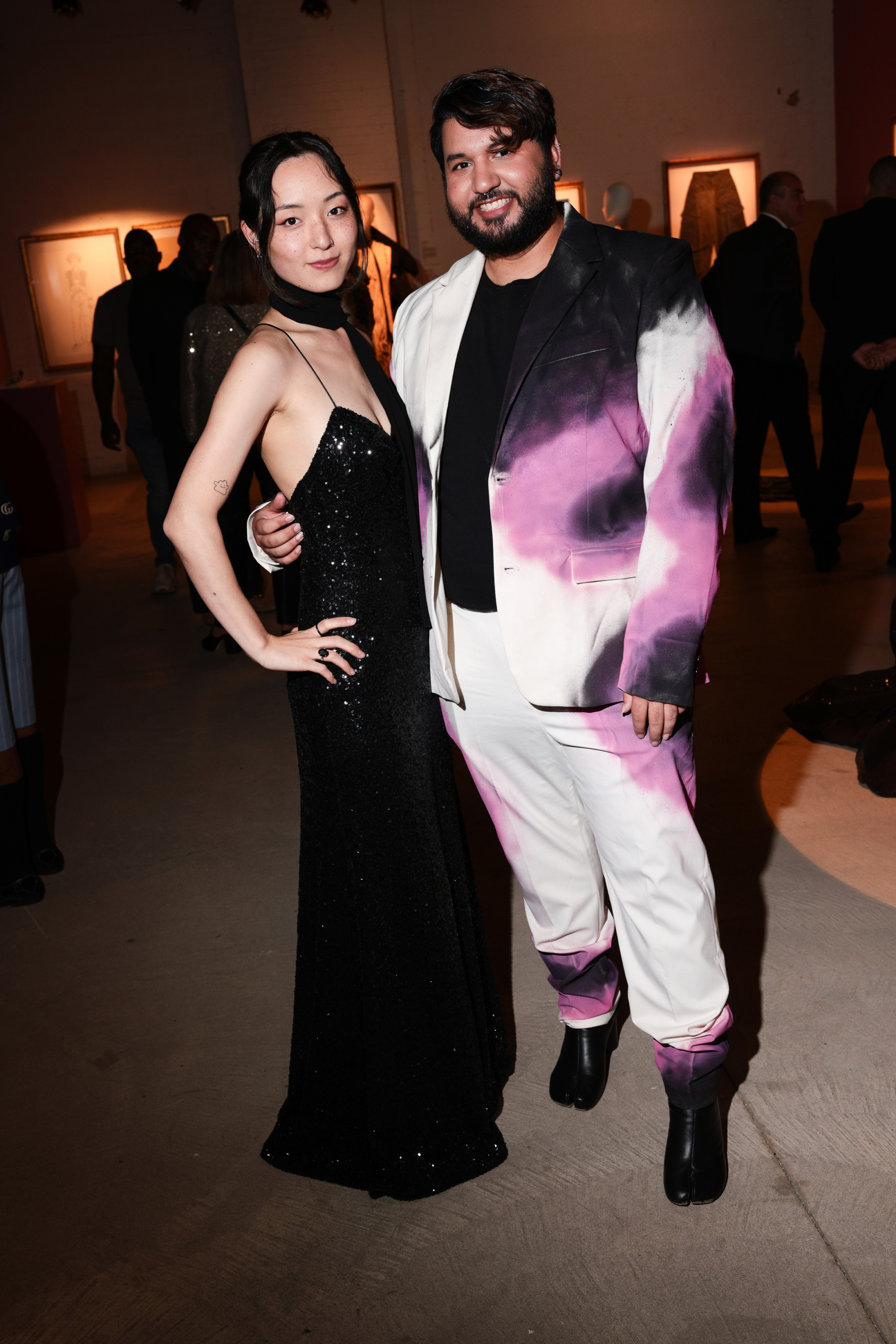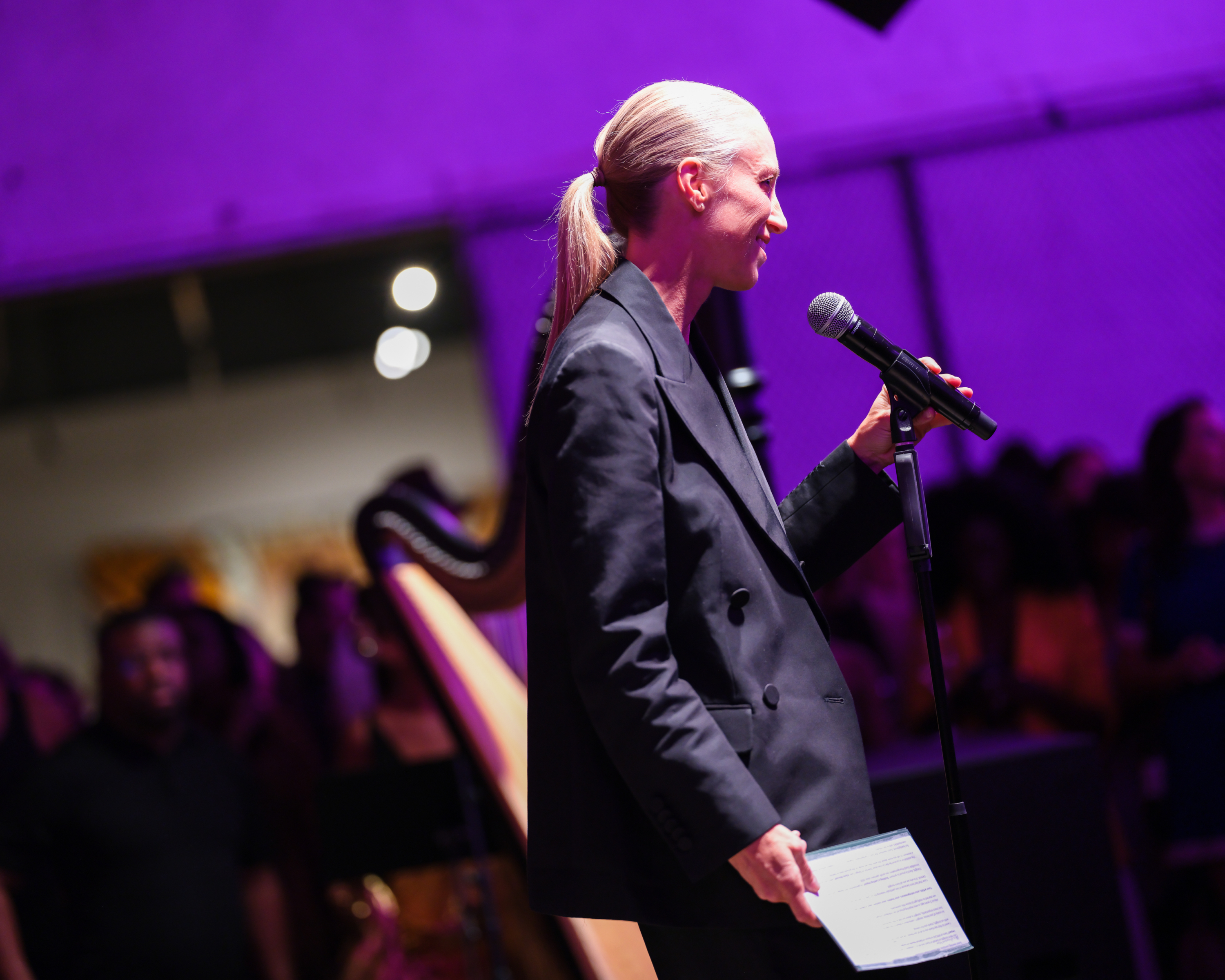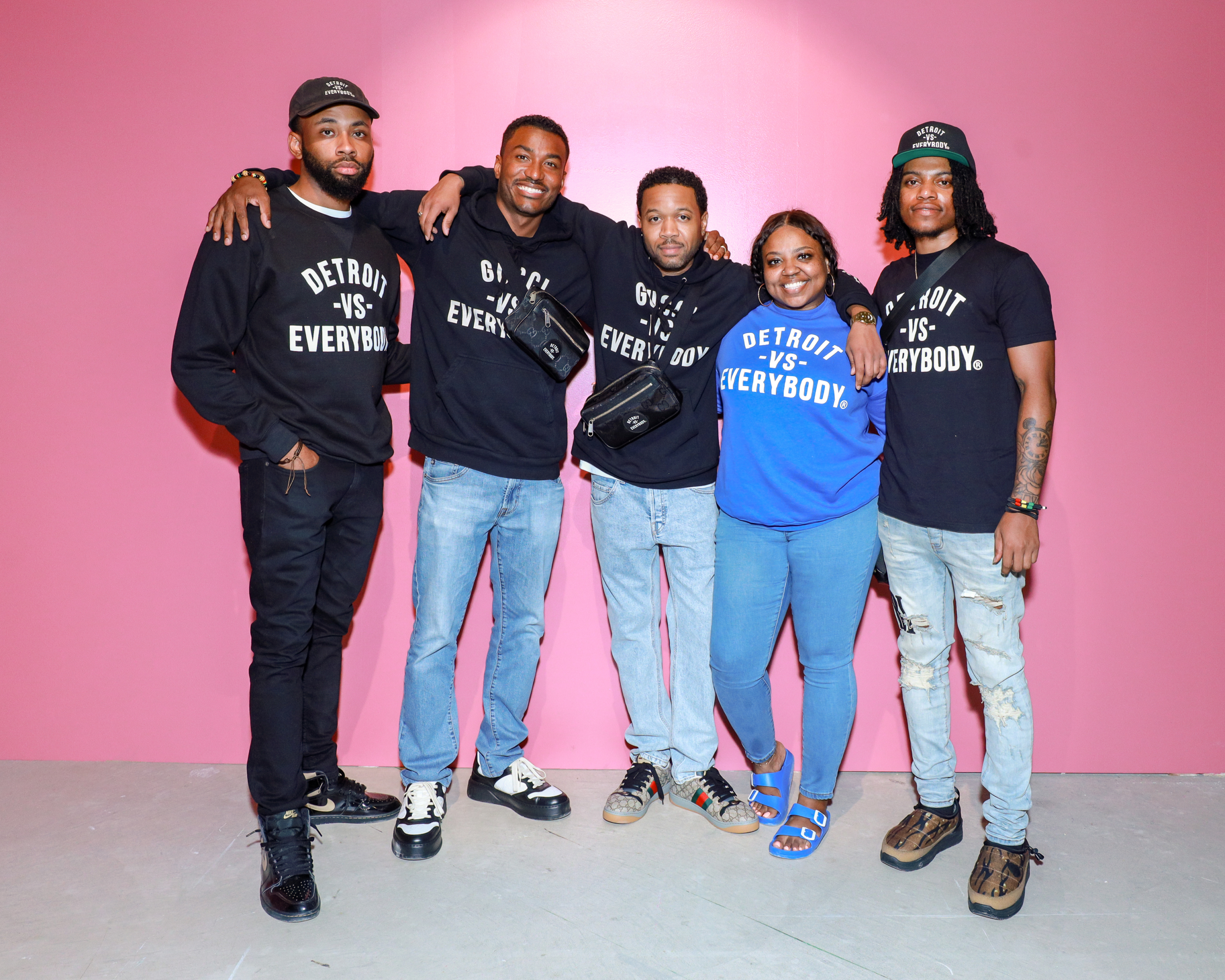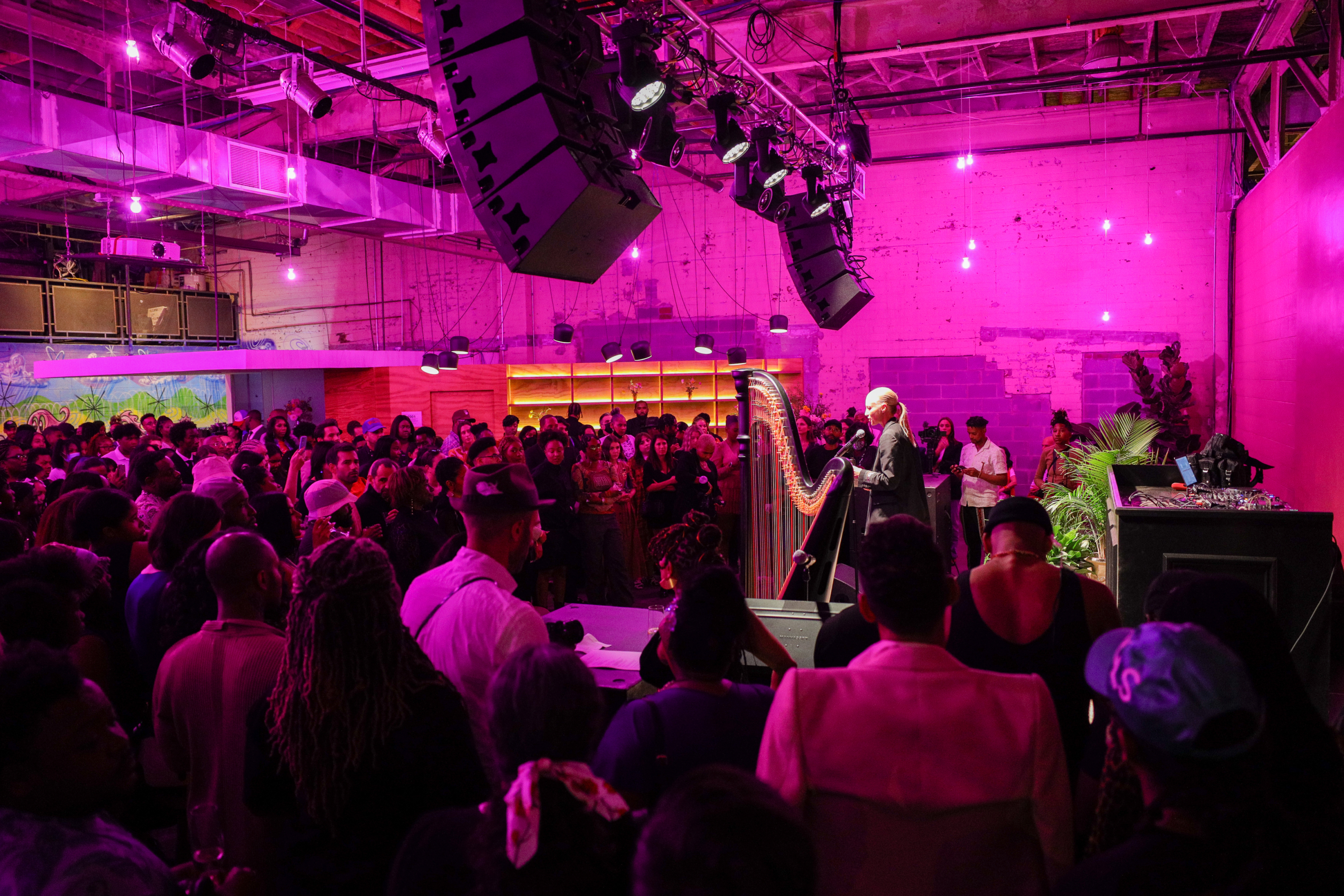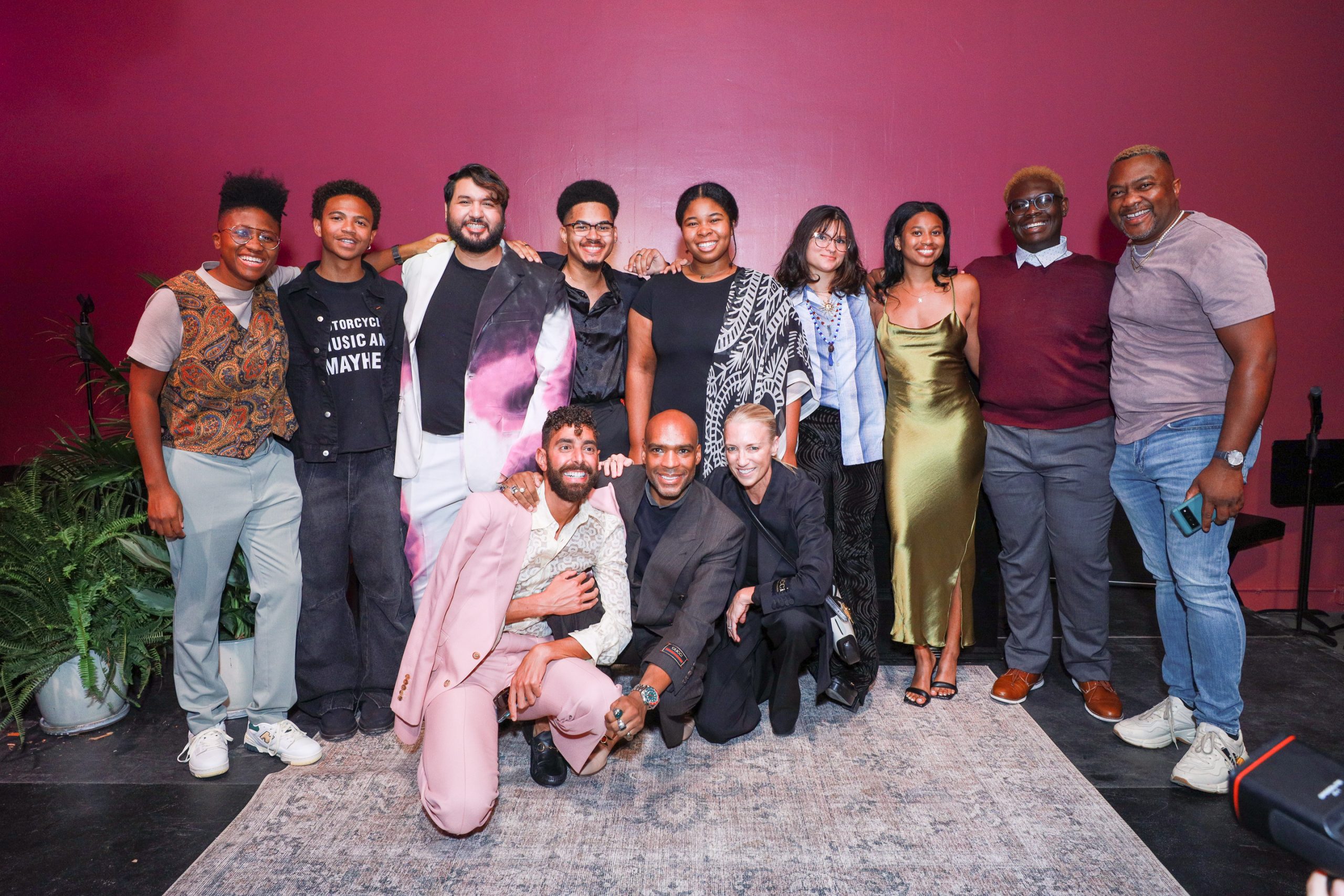 Building A Lasting Impact Event Imagery | Courtesy of Shane Drummond & Zack Whitford/BFA for Gucci
Additional Event Images | Courtesy of Bre'Ann White for Gucci
---