---
Gucci is reopening the doors to their Sydney Westfield Flagship Store located on 188 Pitt Street.
After an expansive renovation, the two-story store now spans over 11,702 square feet. In line with the elegant and contemporary eclecticism that characterizes the collections by Alessandro Michele, the boutique emplores a combination of romantic and industrial.
In Celebration of the relaunch, Gucci enlists creative collective O.Z.O. and local Australian artists' help to create a unique installation for the store. Displayed inside the shop is a sculpture by Edward Woodley, whose work combines his notable style of contrasting underlays and collages while borrowing inspiration from Gucci's textiles' Epilogue collection.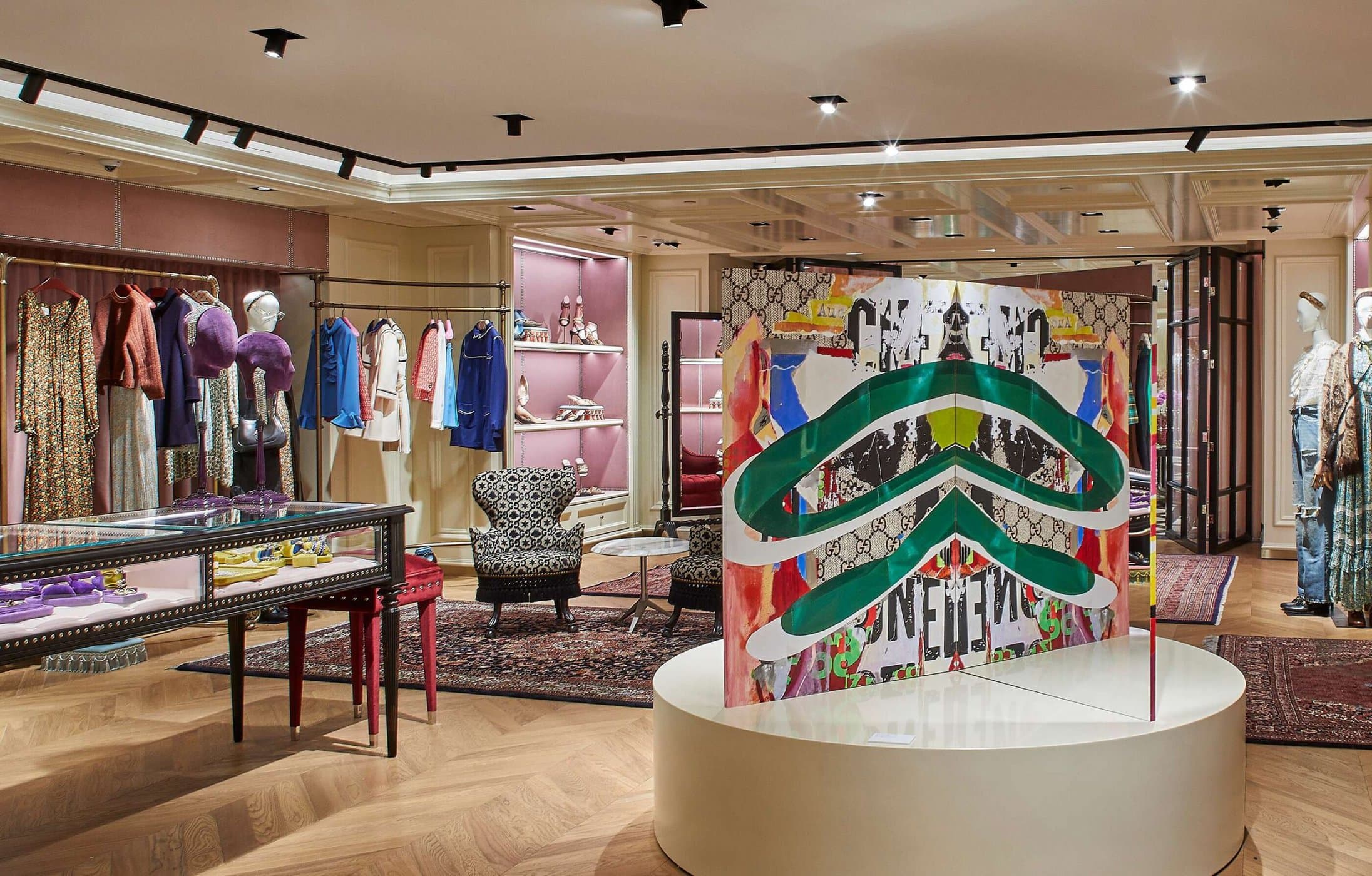 In the boutique's parlor, a video installation is on display. Showcasing the symmetry between the explorative artistic process and fashion, the video offers a glimpse behind the scenes on the artists' quest to express feelings and meanings by blending, mixing, and drawing in an inner landscape of shapes and patterns. Clients and guests can discover the works of Edward Woodley and his dialogue with Gucci in a limited-edition Zine and special numbered prints, which will be available in store.
The remodeled shop has focused on creating a unique customer experience as it has launched to a city exclusive, the 'Sydney tote.' A vibrant colored limited-edition woven bag, personalized by a signature leather patch, embossed with metallic gold, representing the city. Within the shop is an exclusive bespoke client space, reserved for a high-end private shopping experience.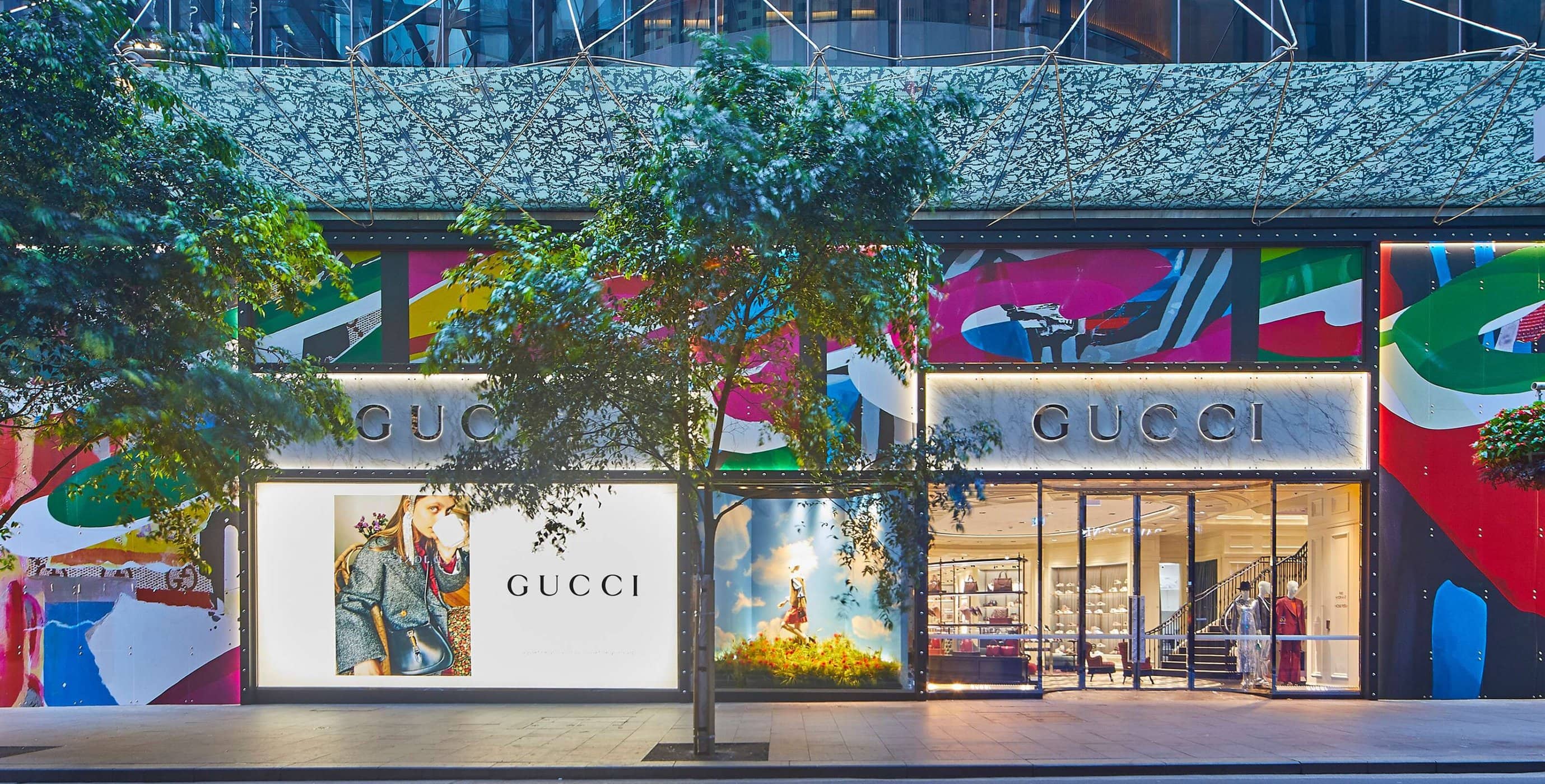 Location
188 Pitt Street
Sydney, New South Wales, 2000, Australia
Hours
Monday – Saturday 9:30AM – 6:30PM
Sunday 10:00AM – 6:00PM
---