Review of Gucci Resort 2022 Ad Campaign by Art Director and Photographer Max Siedentopf
Gucci embarks on larger-than-life summer adventures with a new campaign for Resort 2022. The campaign features art direction and photography by Max Siedentopf.
At the center of the special new collection is a series of rewritten renditions of the GG monogram, which has been reimagined with a zig-zag-patterned background and with vibrant color combinations unique to the specific warm-weather havens where they are exclusively sold. The cities featured within the collection include Bondi, Bodrum, Cancun, Cannes, Capri, Dubai, Forte dei Marmi, the Hamptons, Hawaii, Ibiza, Jeju, Marbella, Miami, Monte Carlo, Mykonos, Okinawa, Palm Desert, Porto Cervo, Phuket, and Rio de Janeiro. Inscribed with the name of the city that inspired the palette, each item becomes a travel memento.
Playfully bringing the collection into their corresponding locales but with a monumental status, Siedentopf captures the pieces among intricately constructed miniature dioramas of various resort destinations. Tote bags and sunglasses become part of the landscape, while beach-goers bring larger-than-life energy to the frozen-in-time scenes.
The accompanying short film brings these scenes further to life and imbues them with motion, using stop motion to bring the vibrant and detailed scenes to life. As the timeless traditions of summer vacation wheel on, we also witness unique stories unfold among the miniature characters, embodying the collection's theme of an individual narrative journey.
Meticulously realized yet effortless and breezy, the campaign is a lively ode to summer adventure.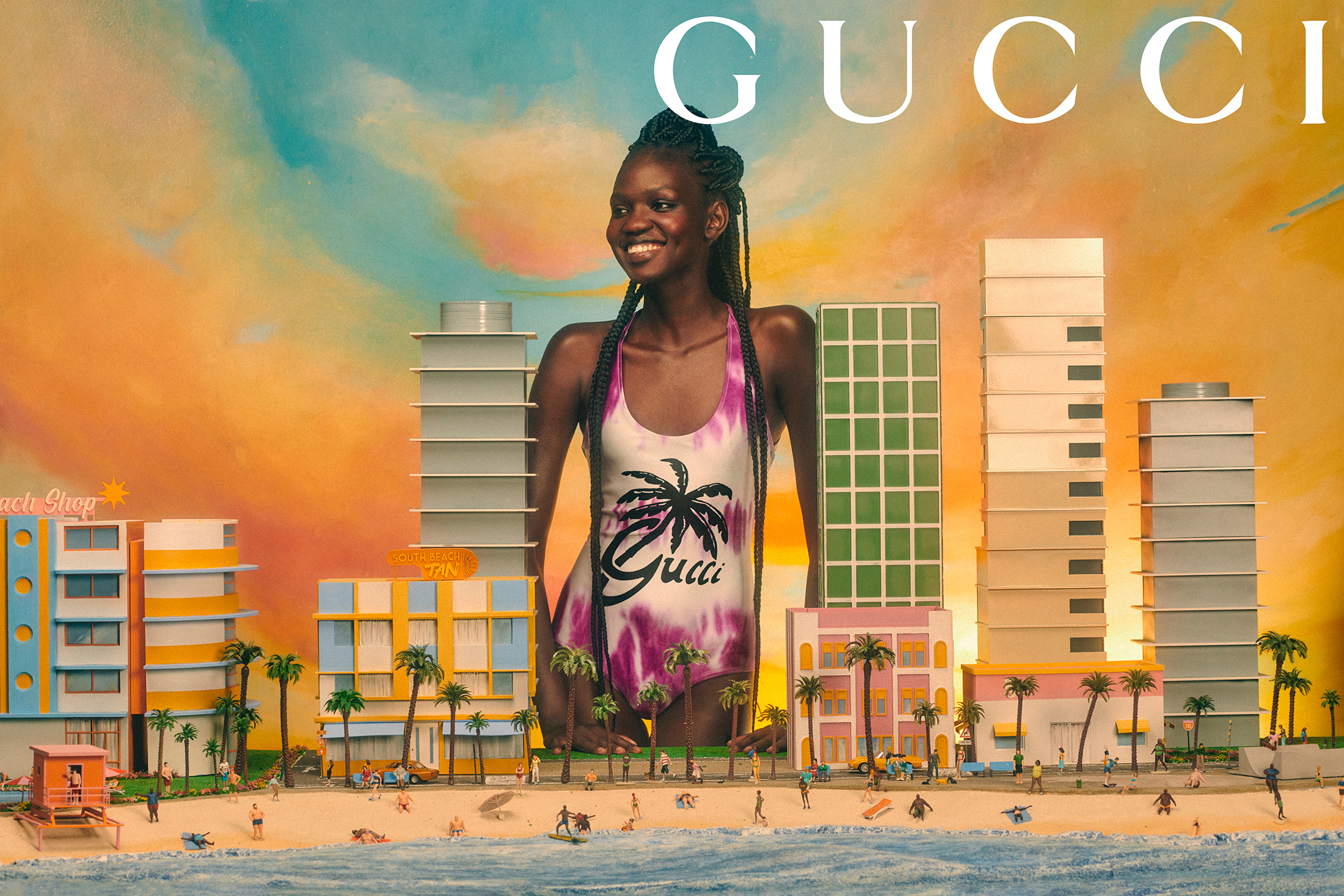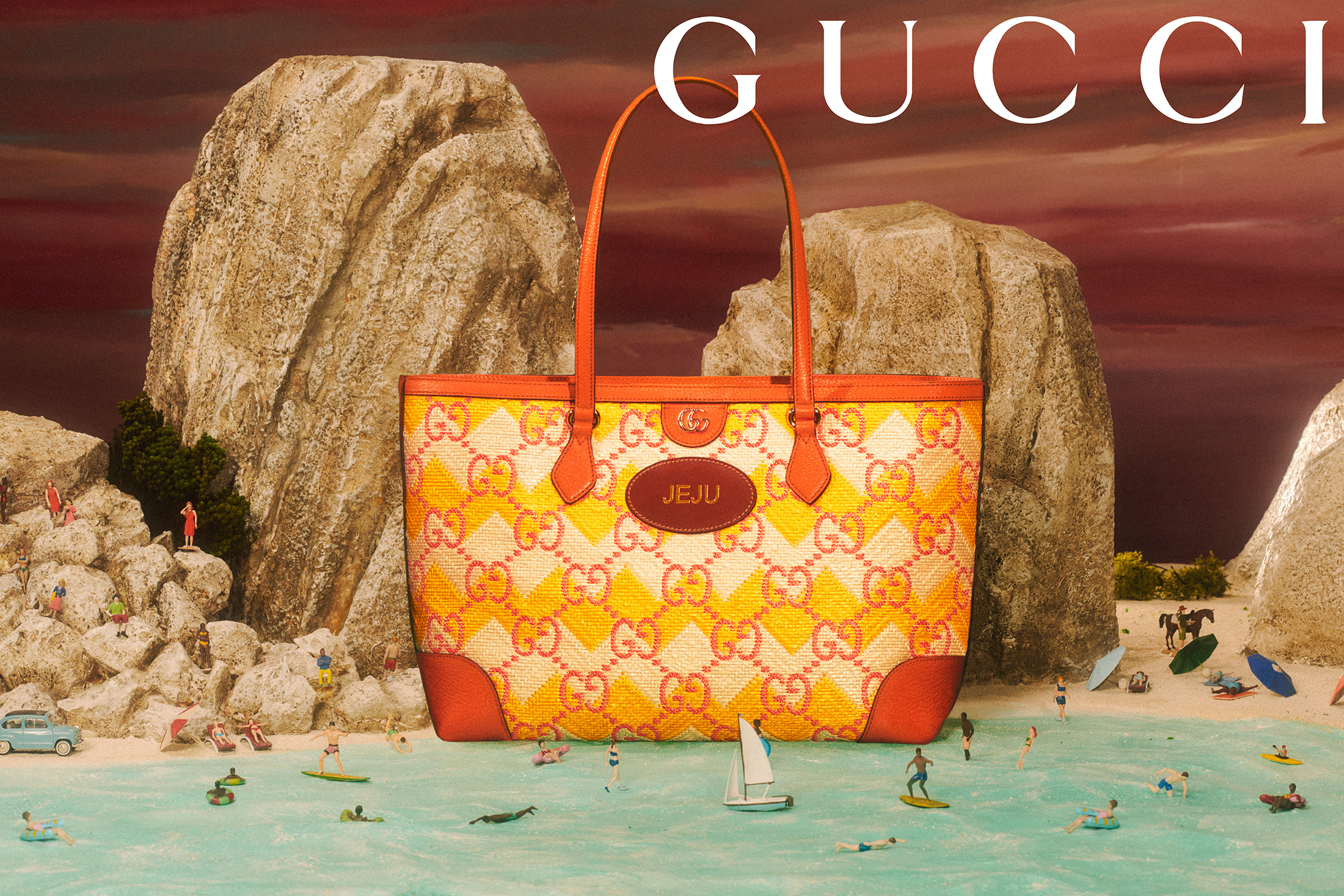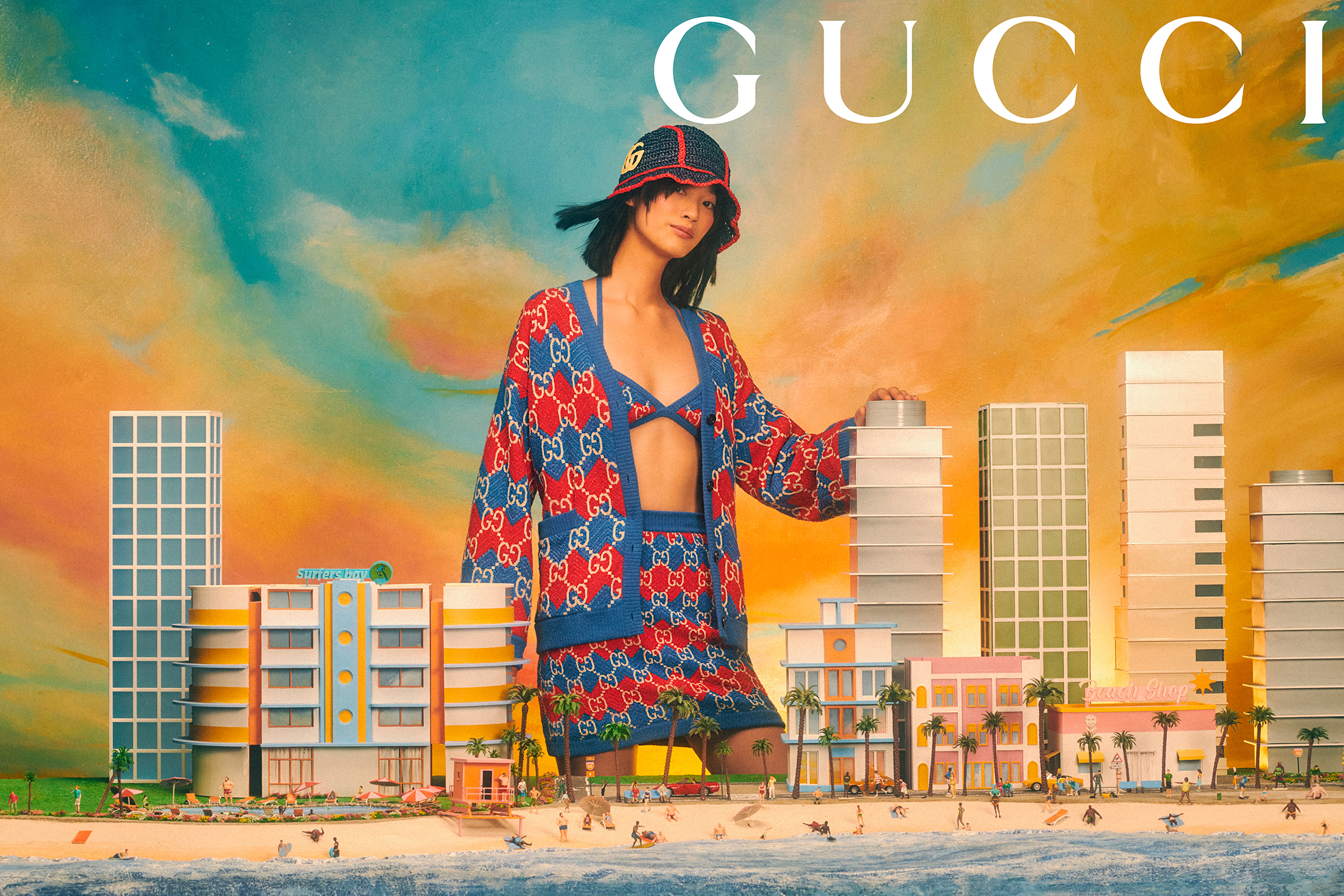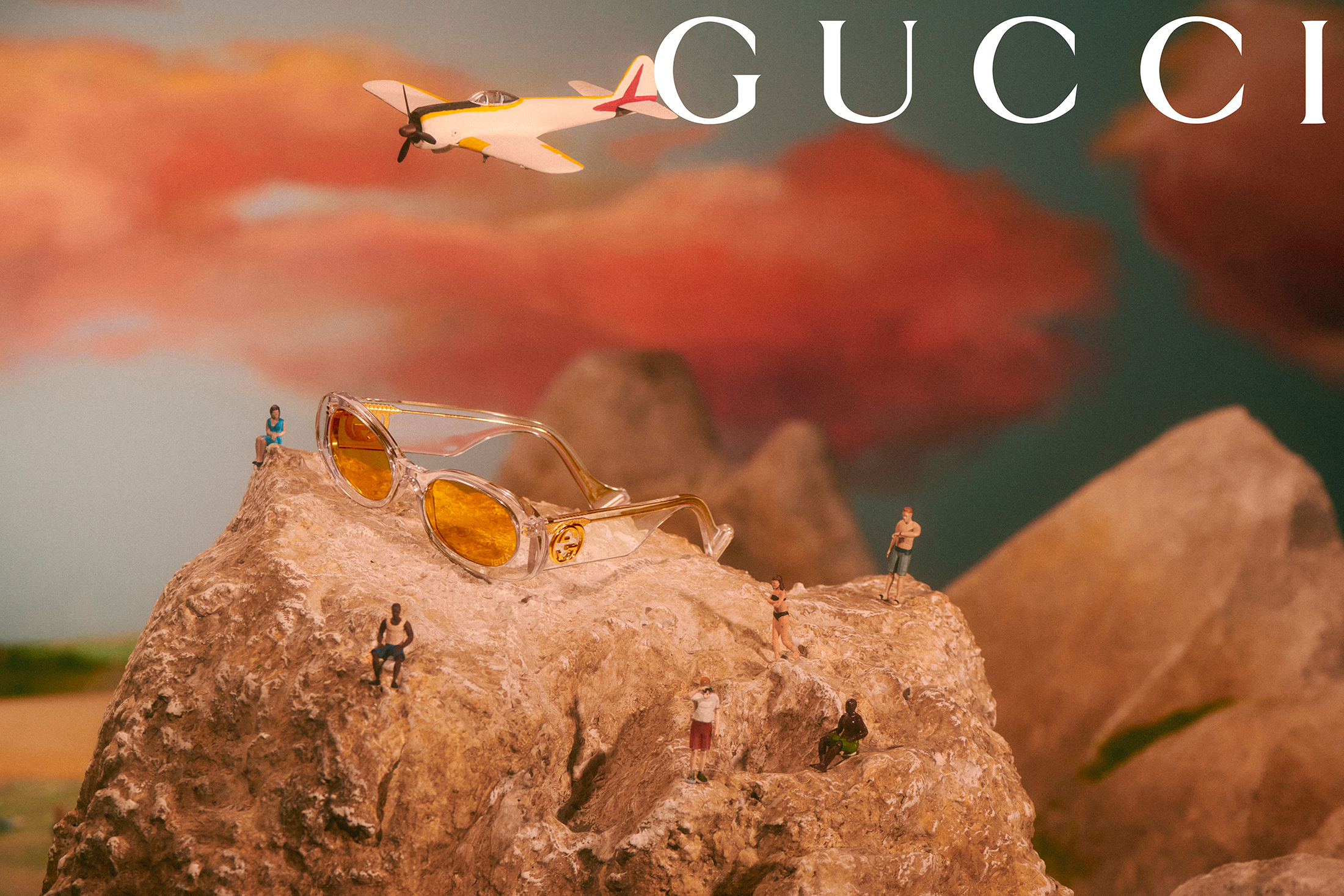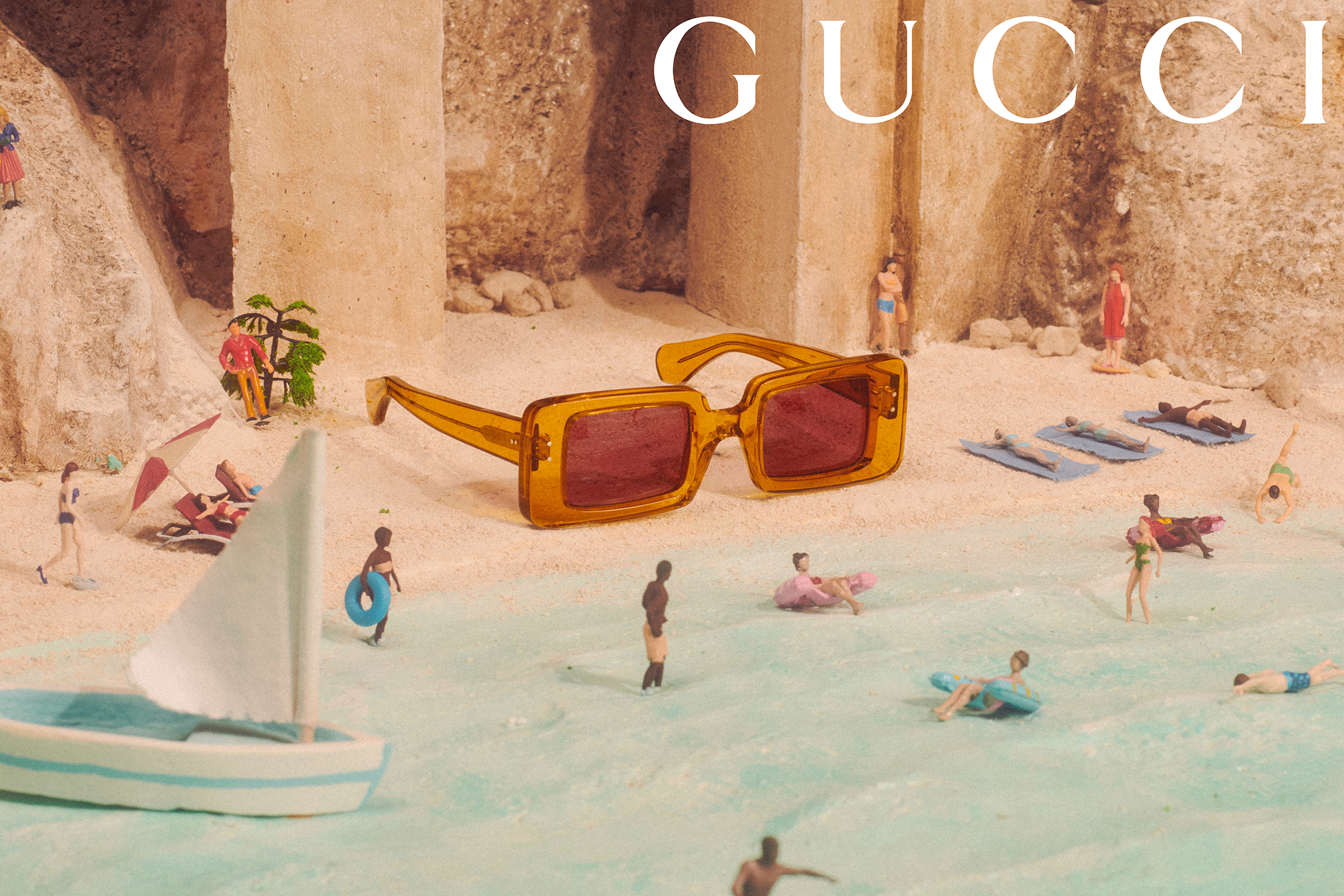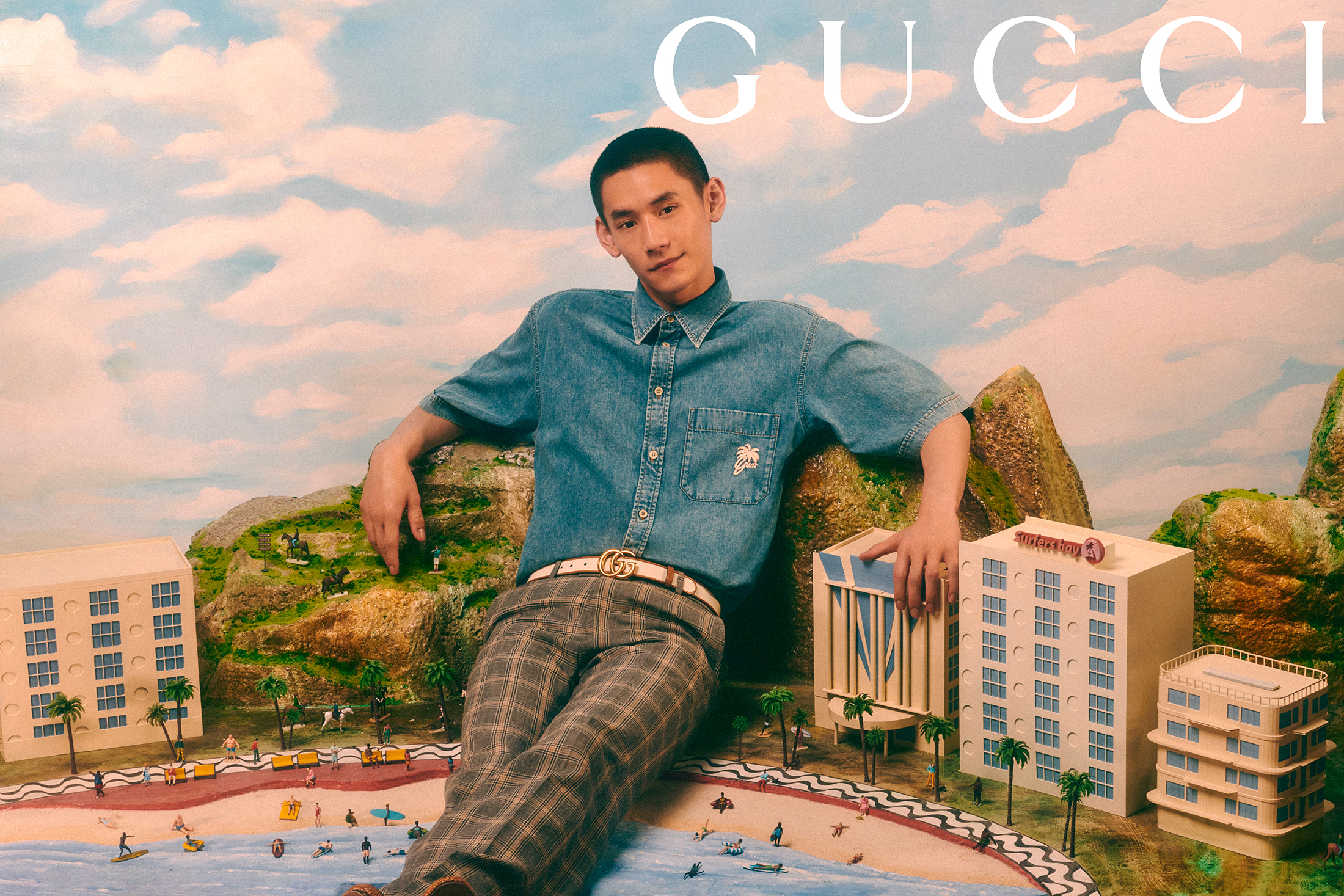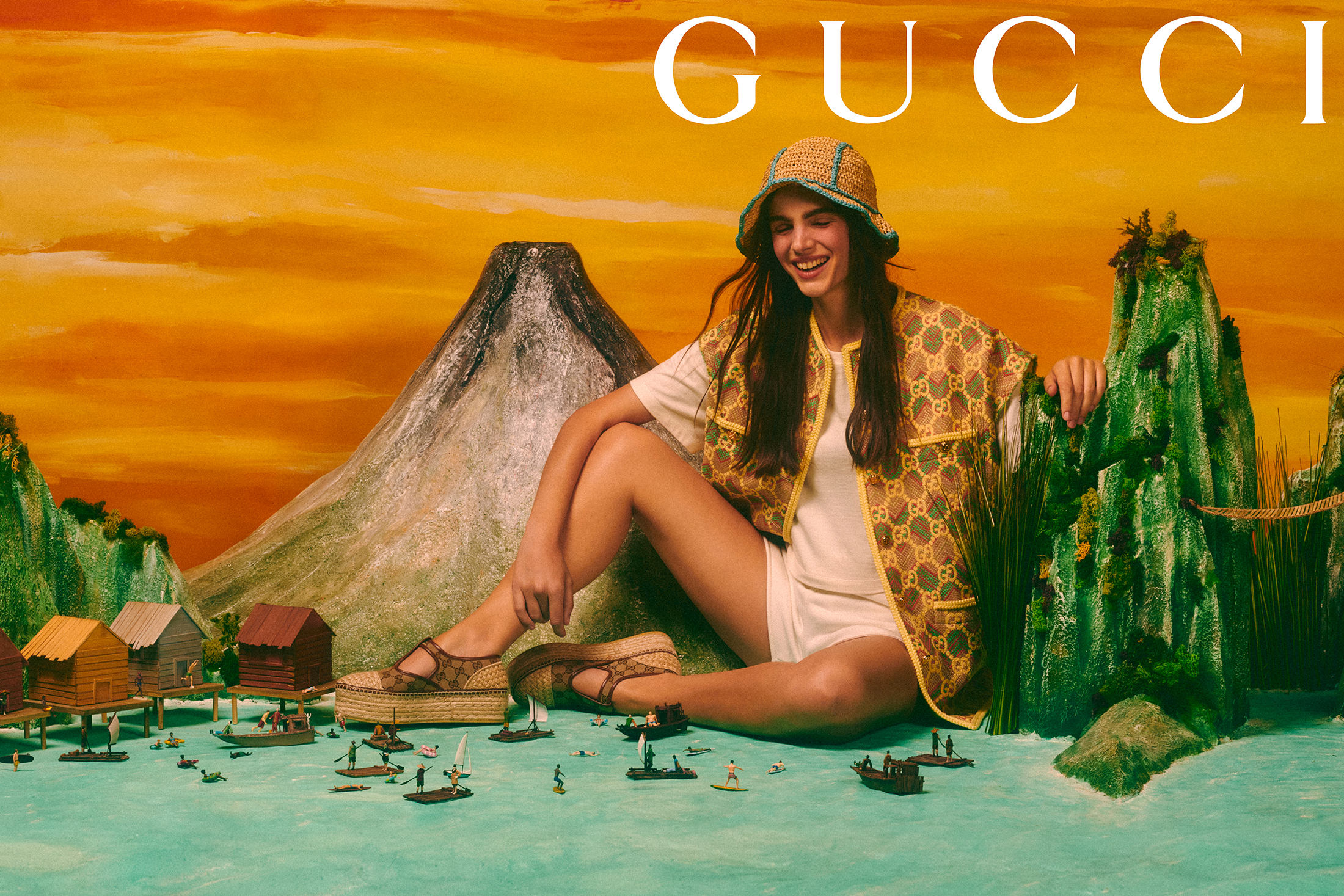 Gucci Creative Director | Alessandro Michele
Art Director & Photographer | Max Siedentopf
Set Designer | Victoria Salomoni
Models | Matilde Buoso and Anok Marial
Hair | Andrea Martinelli
Makeup | Camilla Romagnoli

---