---
Gucci's Spring 2020 campaign is all horseplay.
This season marks boundary-pushing Gucci creative director Alessandro Michele's first collaboration with Yorgos Lanthimos, the distinctive director known for critically acclaimed films such as The Lobster and The Favorite. Lanthimos presents us with a dreamy vision of early-70's Los Angeles – one where every character, in almost every shot, is accompanied by a horse. At a drive-in movie theater, on a plane, at a carwash, stuck in traffic: a horse is there. Film grain flickers across slick shots of sun-soaked cityscapes where eclectically dressed girl gangs walk their horses to brunch. Neo-noir ramblers in unconventional western wear hitch their horses outside a neon-lit watering hole.
A strong and strange sense of monomania is present; there is both an obsession for the horse and a complete integration of it into the unassuming slew of everyday objects. The horse feels like a symbol of something, but it never becomes clear just what that could be. The distinct animal energy it exudes becomes recontextualized and expressed in diverse ways through its interaction with various human beings. Perhaps the horse is only a symbol of the human tendency to create symbols, of the process by which we use language and memory to turn an object into an idea.
As a symbol of freedom, the horse fits perfectly within the Gucci brand. The Gucci creative team has worked hard to develop an understanding of self-determination, and to explore the intersection of personal style, art, and the freedom of expression. While we may never know what the horse symbolizes – indeed it probably symbolizes nothing at all – we come away from this campaign with an appreciation for the purity of artistic expression, and for the possibility of anything to be endlessly meaningful.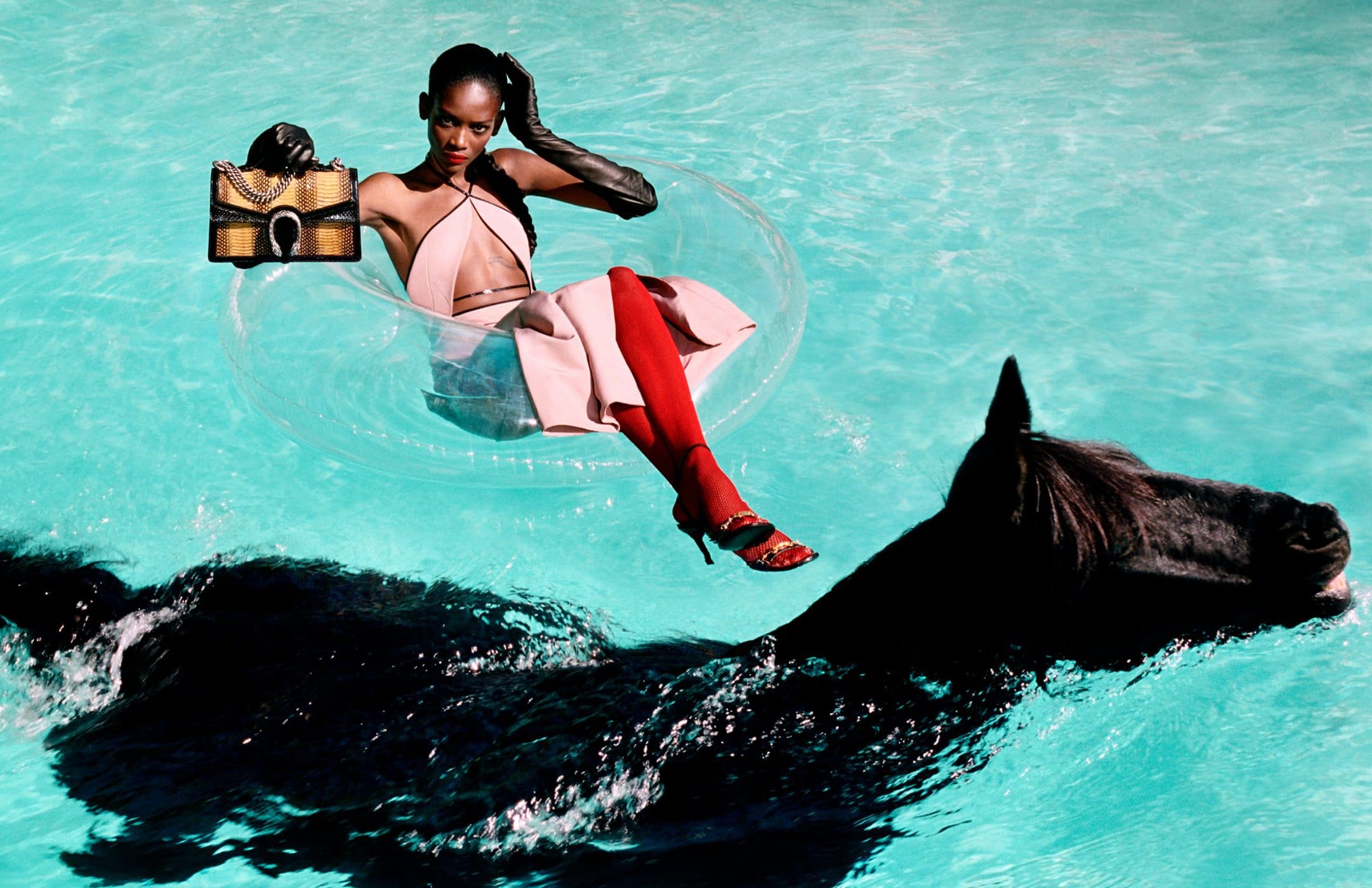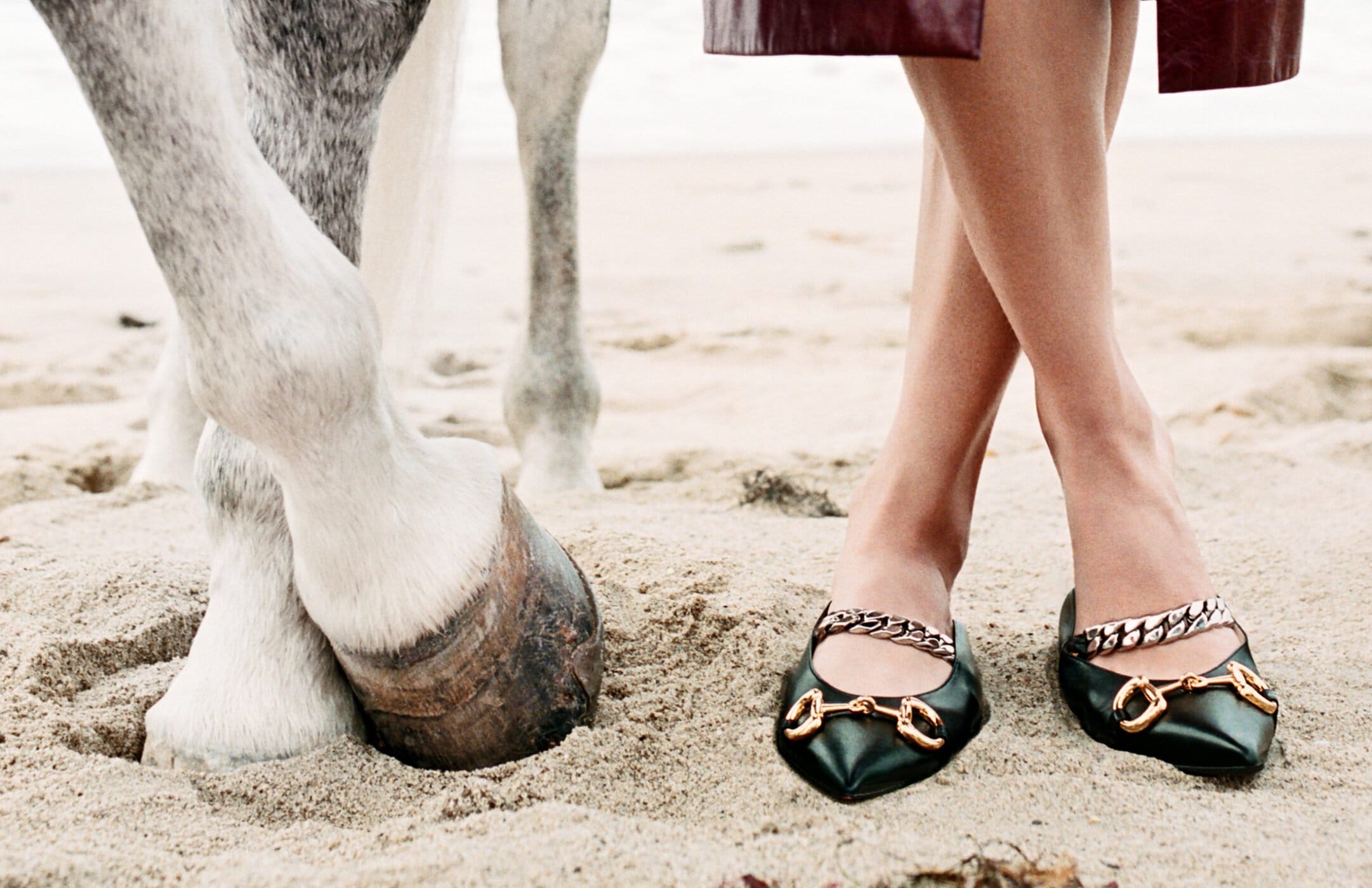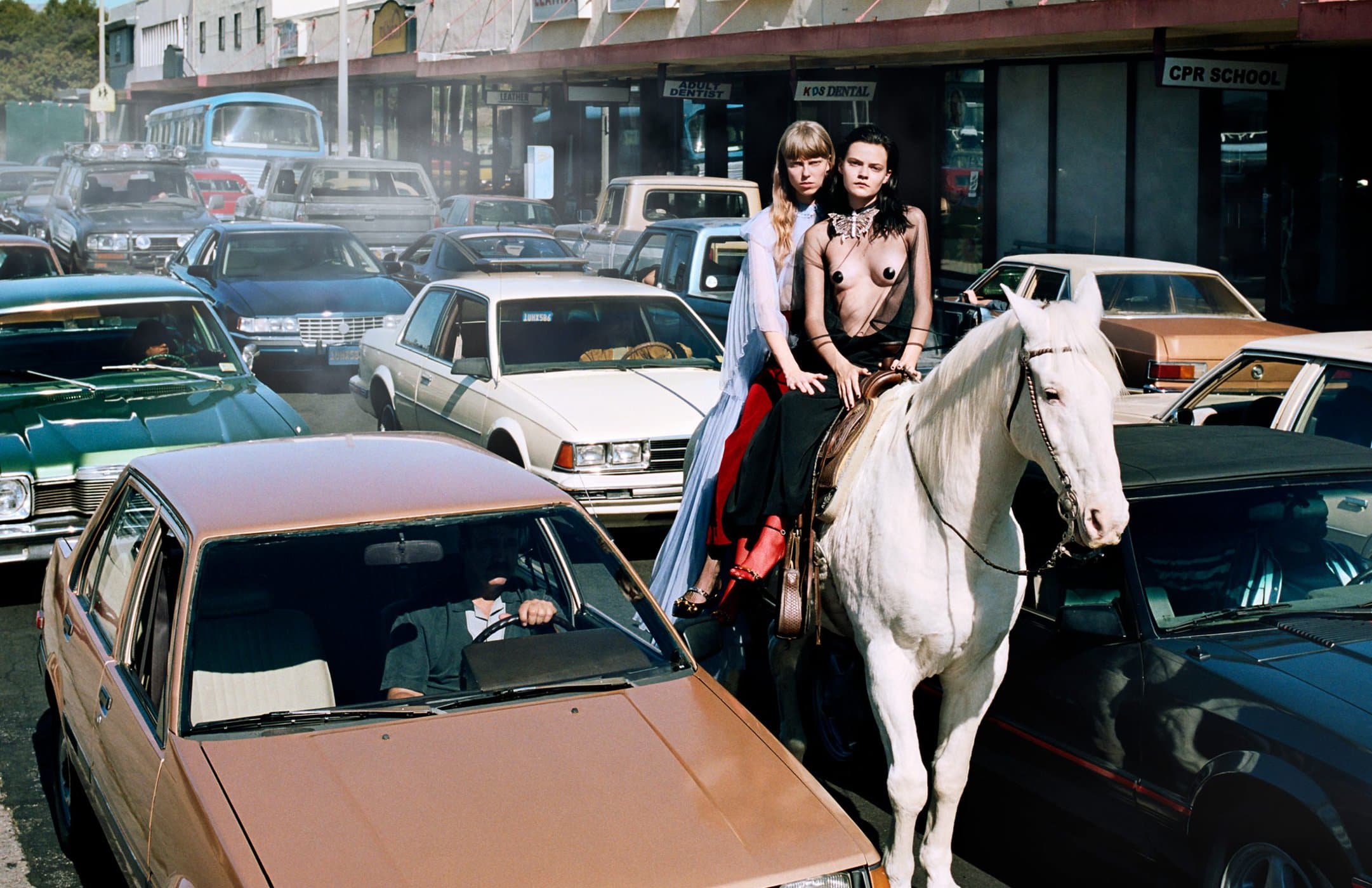 Gucci Creative Director | Alessandro Michele
Creative Director | Christopher Simmonds
Photographer/Director | Yorgos Lanthimos
Models | Amanda Ljunggren, Azu Nwogu, Cheikh Tall, Eli Romanova, Elibeidy Dani, Erik Sathrum, Hannah Locsin, Hannah Vincent, Hao Liu, Lamine Lo, Otto Zinsou, Rose Daniels, Sam Crowther, & Stephane Capdenat
Stylist | Jonathan Kaye
Hair | Paul Hanlon
Makeup | Thomas De Kluyver
Manicurist | Jenny Longworth
Set Designer | David White
Location | Los Angeles / Chateau Marmont
Music Credits | Everybody's Talkin' Harry Nilsson (F. Neil) (P) Originally Released 1968. All rights reserved by RCA Records, a division of Sony Music Entertainment. © Third Palm Music / BMG Platinum Songs US. Courtesy of | BMG Rights Management (Italy) srl 
American Humane monitored the animal action on the set of the #GucciSS20 campaign. No animals were harmed.
---