Review of Gucci Valigeria Fall 2023 Ad Campaign by Gucci Creative Director Sabato De Sarno and Art Director Riccardo Zanola with Photographer Anthony Seklaoui with Talent Kendall Jenner & Bad Bunny
Gucci's most recent Valigeria campaign artfully marries modern luminaries with enduring grace, featuring the luminescence of Kendall Jenner and Bad Bunny. Dubbed "Gucci Valigeria," this narrative unfurls as a poignant homage to amour, a sentiment intrinsically interwoven with the Gucci narrative.
The tableau—an airport—evokes the cusp of myriad voyages and escapades. Through the discerning gaze of Anthony Seklaoui, onlookers are privy to intimate interludes between Jenner and Bad Bunny, echoing the quintessential Jet Set allure that defined the '90s.
The ensemble, exuding both insouciance and sophistication, resonates harmoniously with the perennial elegance of Gucci's travel collections. Quintessential artifacts from the Gucci Savoy repertoire—from the emblematic GG Supreme duffle in its varied proportions to the trolleys adorned with the signature GG monogram and the iconic Web stripe—command one's attention. Moreover, the campaign unfurls novel creations, accentuated by vibrant leather nuances and the embossed GG on rubberized leather, radiating a synthesis of legacy and contemporaneity.
Envisioned by the erudite Creative Director Sabato De Sarno, this Valigeria narrative transcends mere promotion. It stands as an accolade to Gucci's storied heritage while heralding an epoch that extols opulent voyages and exploration. The harmonious confluence of Jenner and Bad Bunny, set against Gucci's distinctive panache, is poised to indelibly etch itself upon the sartorial milieu.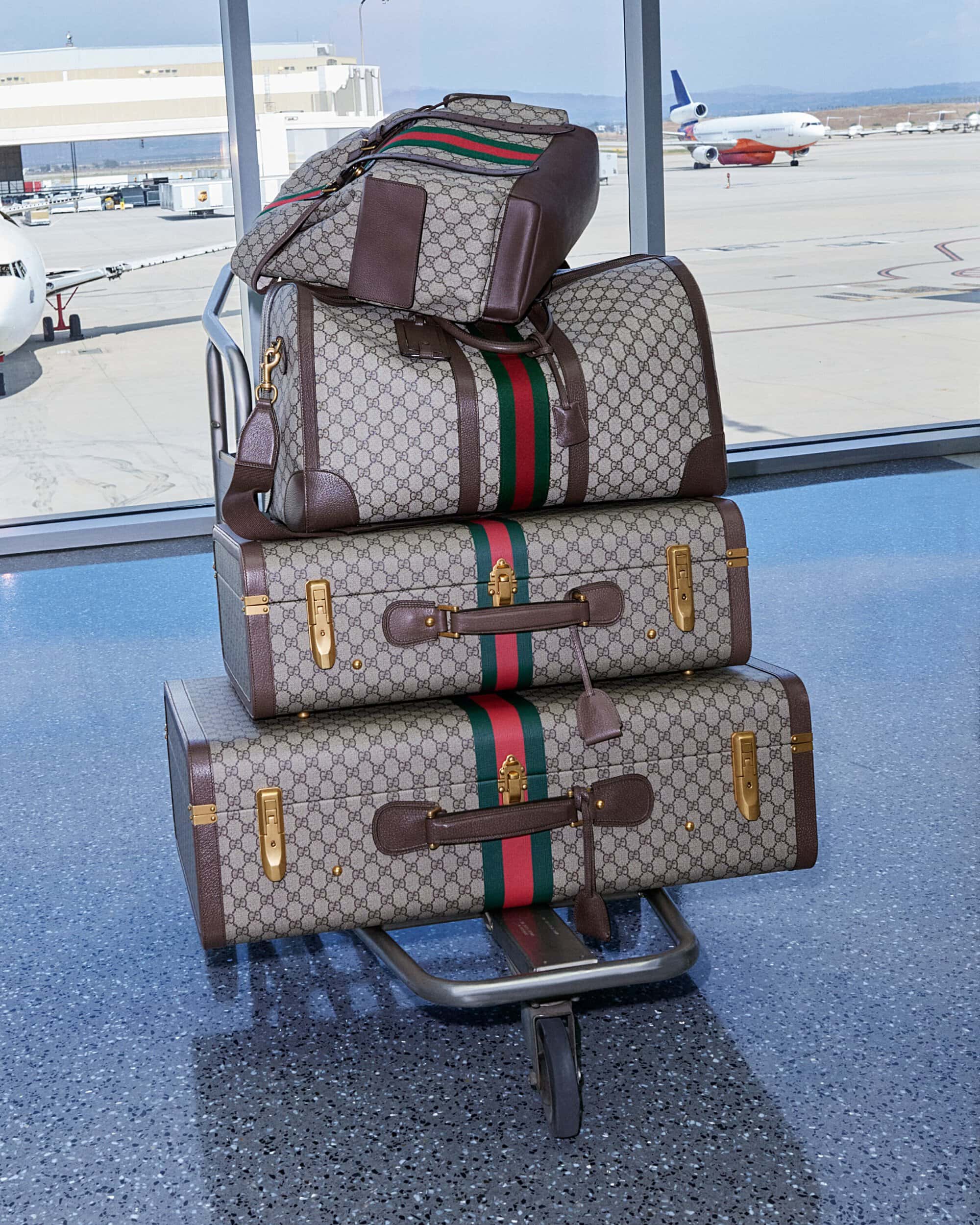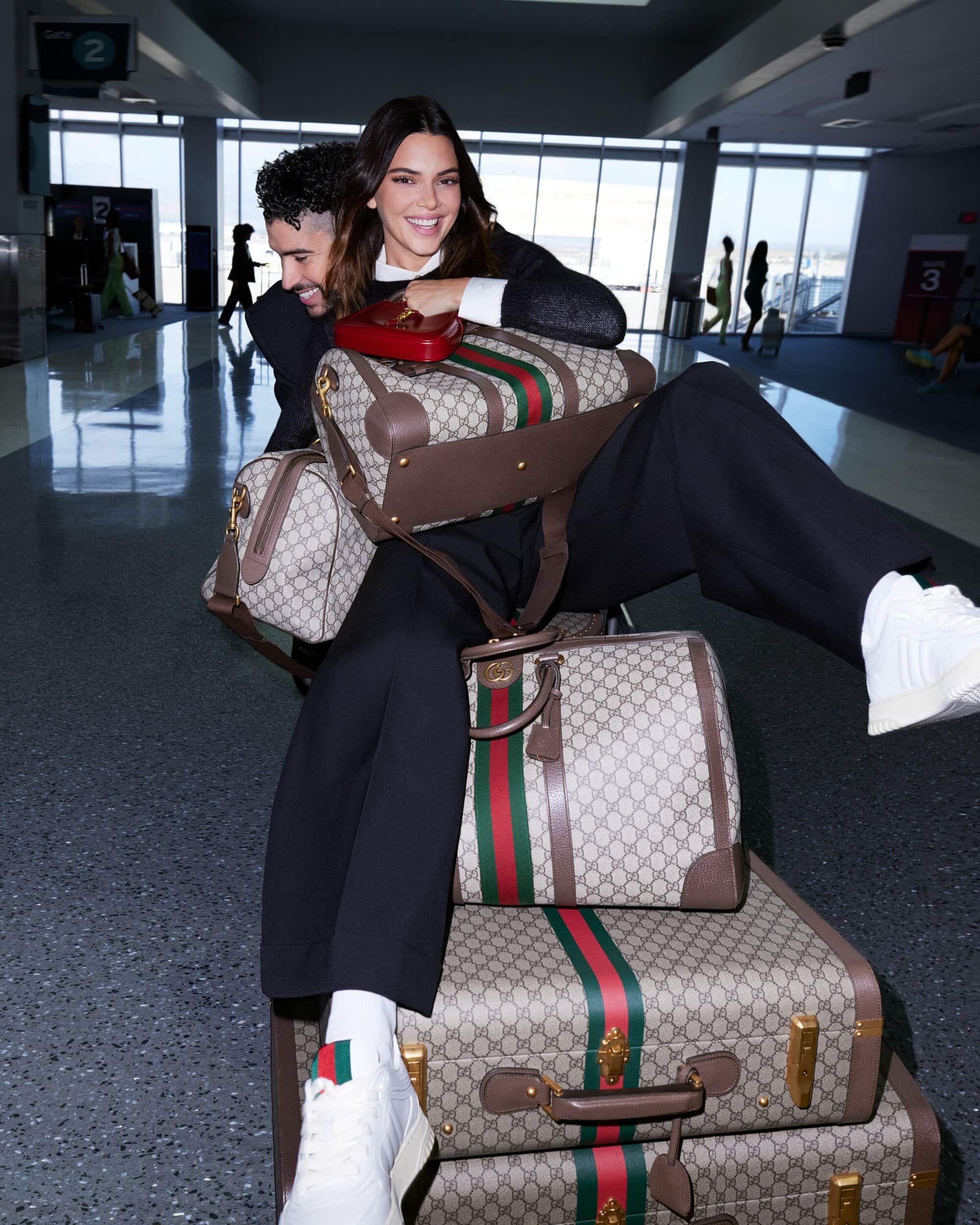 Gucci Creative Director | Sabato De Sarno
Artistic Director | Riccardo Zanola
Director | Nikita Kuzmeko
Photographer | Anthony Seklaoui
Talent | Kendall Jenner & Bad Bunny
Stylist | Alastair McKimm
Hair | Paul Hanlon
Makeup | Mary Phillips & Mira Chai Hyde

---