It is precisely in travel that Gucci finds its origins as part of a story that began in the late 1800s when a young Guccio Gucci journeyed to London and worked as a porter at The Savoy hotel. There, he encountered the magic of travel at a time in which it represented a bridge between cultures alongside the pursuit of the unexpected and, inspired by his observations, Guccio returned to Florence to establish his own artisanal luggage atelier in 1921. It didn't take long for the House's innovative designs and meticulous craftsmanship to catch the attention of the world's most illustrious names from cinema, music, art, and royalty. Spontaneous snapshots of this international jet set taken over the past century have strongly linked the identity of the House's designs to the globetrotting lifestyle that remains an everlasting source of fascination to this day.
Located at 229 Rue Saint-Honoré, nestled between Place Vendôme and Jardin des Tuileries, the first permanent Gucci Valigeria boutique is a two-floor space whose interiors draw inspiration from luxury travel during the Belle Époque. Intimate and refined, the décor evokes the atmosphere of an elegant vintage railway carriage as dark walnut furniture and finishes are contrasted by neutral-toned canvas surfaces. Shelving is marked by spiral columns with ovate lamps and accented by engraved lion's head details while the coved ceiling showcases a brash mesh-coated plafond that reflects the light, creating a warm glow. The ground floor maintains the original reconditioned parquet while the floor above features a tartan loom-woven carpet. A capitonnée banquette is overlooked by a brass shelf that recalls the luggage rack of a traditional train and the interiors are complemented by reinterpretations of luggage carts envisioned for window displays.
"Gucci Valigeria is a powerful reminder of our Florentine roots and our timeless craft," says Marco Bizzarri, President and CEO of Gucci." It is a symbol of our legacy, reinterpreted through the ages for the travelers and modern-day explorers of every era. Paris's Rue Saint-Honoré is the perfect location to house our first Gucci Valigeria boutique, offering a portal into our ever-expanding world of travel and discovery."
The Gucci Valigeria boutique showcases a curated selection from Gucci's travel offering ranging from totes, backpacks, duffles all the wat to garment bags as well as vanity cases, hat cases, suitcases, and trunks—both in soft and hard-sided iterations including aluminum trolleys created in collaboration with Italian luxury luggage-maker FPM Milano. Many of these styles are from the Gucci Savoy collection, which is distinguished by heritage-infused elements like the monogram, Double G hardware, and/or Web stripe. Also to note are Gucci Bauletto top handle bags with their distinctive triangular silhouette and items featuring colorful patterns, vibrant palettes, and oversize GGs.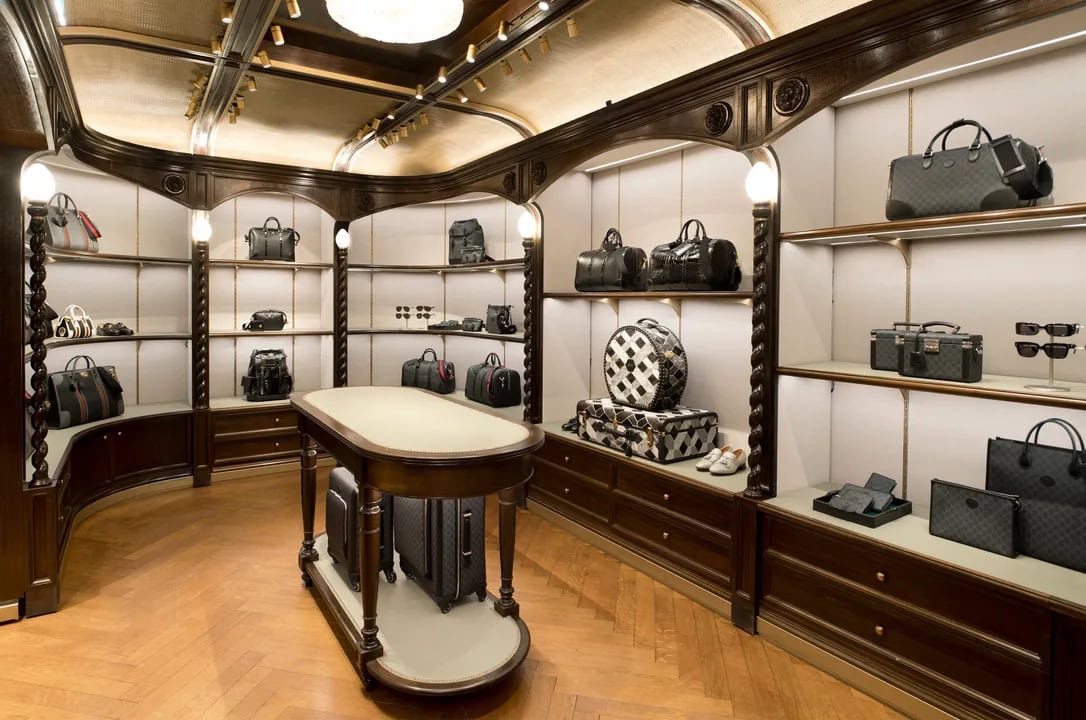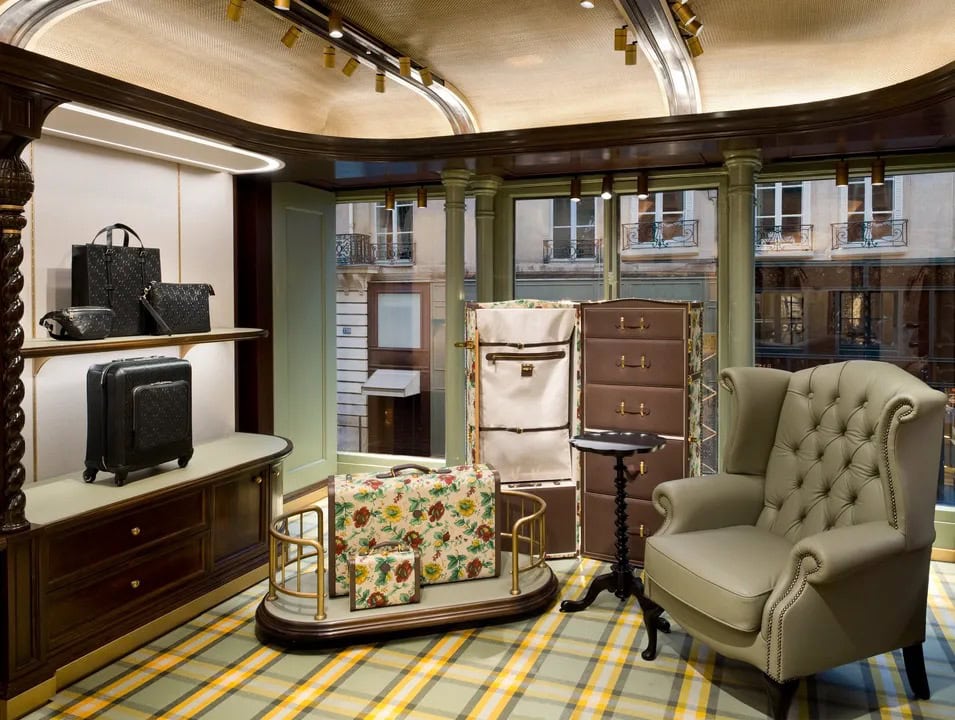 ---