---
Having Opted Out Of Milan Fashion Week, Gucci Will Release Collection In A Series Of Short Films Co-Directed By Gus Van Sant, During GucciFest – November 16th to 22nd
Gucci did not make their regular appearance at Milan Fashion Week this September. The limitations and dangers of COVID-19 prompted the house to go in a different direction. Having the opportunity to break convention, they decided to do a short film series, rather than a virtual fashion show, to reveal their new collection. More information about said film series has now been brought to light.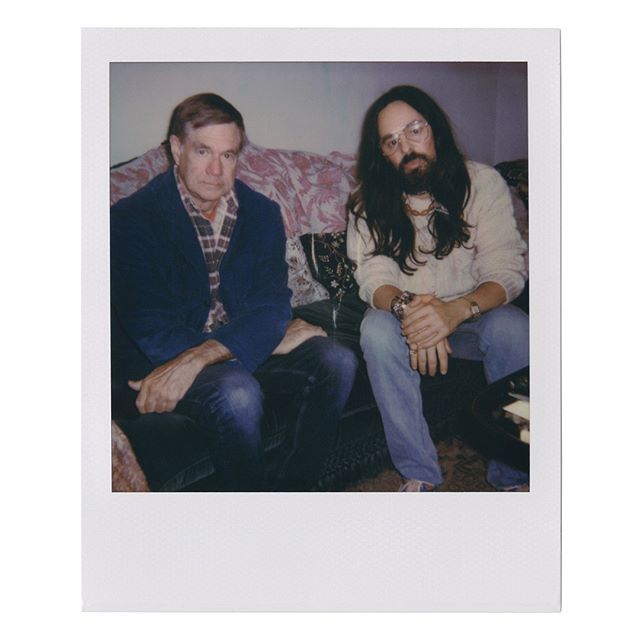 Gucci announced that its upcoming collection, titled Ouverture of Something that Never Ended, will be presented by Creative Director Alessandro Michele through the eponymous mini-series in seven episodes screened during GucciFest— their digital fashion and film festival running from November 16th to 22nd.
Shot in Rome and co-directed by acclaimed filmmaker Gus Van Sant and Alessandro Michele, the seven-part film series stars the actress, artist, and performer Silvia Calderoni in a surreal daily routine in the city, encountering a slew of international talents and Friends of the House.
Guest stars will include: Paul B. Preciado, Achille Bonito Oliva, Billie Eilish, Darius Khonsary, Lu Han, Jeremy O. Harris, Ariana Papademetropoulos, Arlo Parks, Harry Styles, Sasha Waltz, and Florence Welch.
The seven episodes will be released daily through the course of the festival as an exclusive broadcast on YouTube Fashion, Weibo, Gucci YouTube, and will also be embedded on the dedicated site GucciFest.com, gradually revealing the new collection day by day.
Gucci will also be screening fashion films celebrating the works of fifteen independent young designers: Ahluwalia, Shanel Campbell, Stefan Cooke, Cormio, Charles De Vilmorin, JordanLuca, Mowalola, Yueqi Qi, Rave Review, Gui Rosa, Rui, Bianca Saunders, Collina Strada, Boramy Viguier, and Gareth Wrighton.

Proudly supported by the House, these talented emerging designers were selected by Creative Director Alessandro Michele to showcase their collections across the digital platforms of the GucciFest.
The circumstances we face have rocked the fashion world. Brands, for very practical reasons, are opting out of the traditional fashion calendar. Interestingly enough, this wholly practical choice is leading to innovation we might not have seen otherwise.
Gucci is just one example of a brand using their own channels of communication to release their new collection on their own schedule. Making this choice is allowing them, and others like them, to present their pieces in exactly the manner they please.
---