Puig-owned French Fashion House Nina Ricci is thrilled to announce the appointment of Harris Reed as its new Creative Director. His first Fashion collection will be revealed early 2023.
Harris Reed will follow Rushemy Botter and Lisi Herrebrugh who departed earlier this year.
Per instagram Reed announced: "I am honoured and humbled to announce my appointment as the new Creative Director of the House of Nina Ricci across fashion and, following, fragrance. To be a 6'4" (without heels), red-headed, long haired fluid designer (who everyone thinks is a fabulous woman) who is unapologetically myself entering a brand I could have only ever dreamed of in Paris just leaves me full of excitement and love. I'm truly speechless… I have dreamed of this moment for so long, from the time I was a small child, through working my fingers to the bone at CSM, to now. This feels like something out of a movie, a storyline I might sit down and watch at the cinema. Thank you, thank you, thank you for taking these fantasies that felt so silver screen to me and turning them into a reality. I want to say a deep thank you to Puig and to José Manuel Albesa for this opportunity to bring the brand to incredible new heights."
The appointment of the London-based designer, known for his gender-fluid creations and for being a renowned LGBTQ+ advocate, follows the recent arrival of Edwin Bodson to Nina Ricci's as General Director Fashion & Beauty.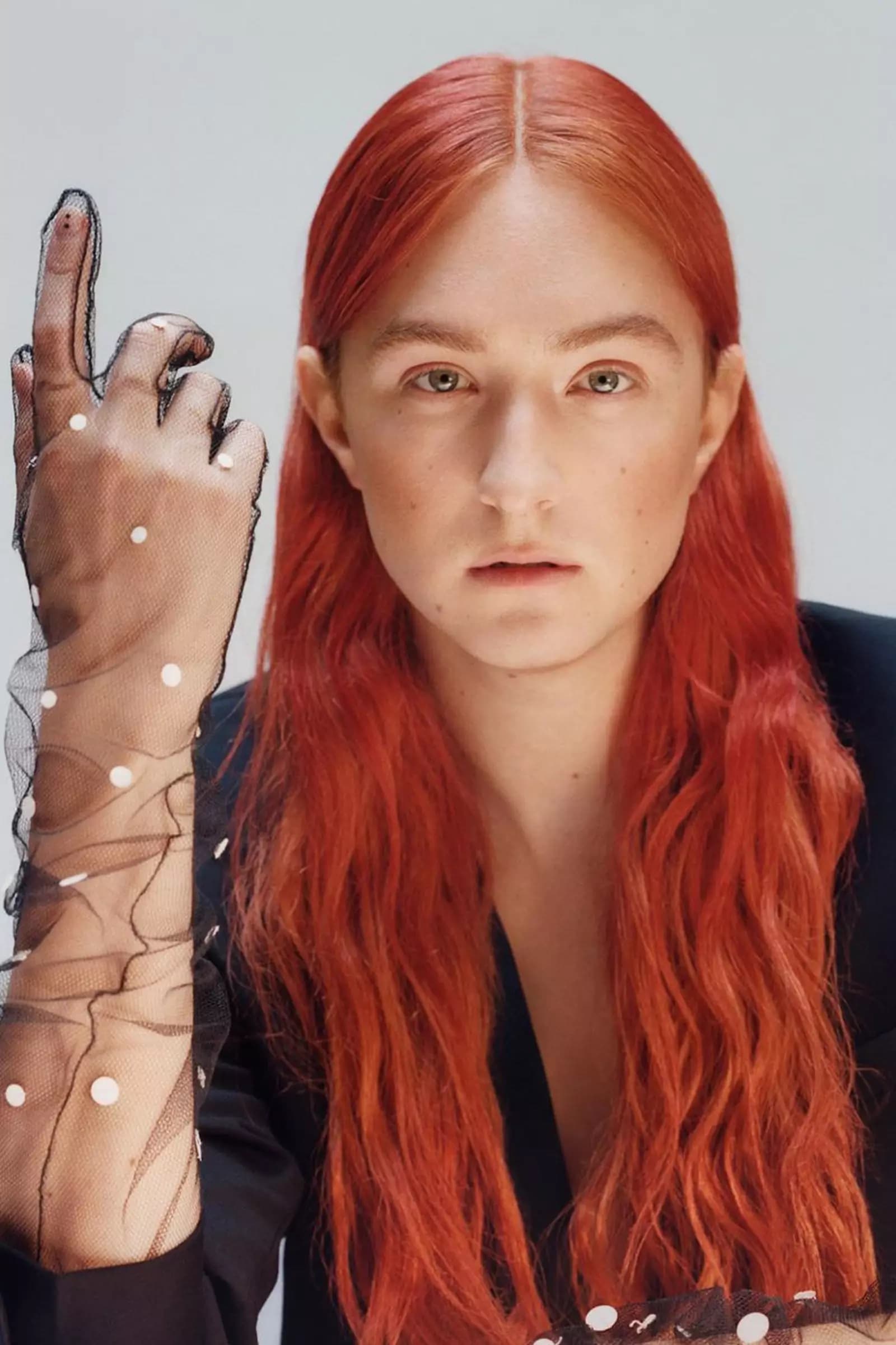 Harris Reed is wearing Haute Couture SS92 tulle gloves from Nina Ricci archives.
 
Photographer | Hanna Moon
Stylist | Harry Lambert
Hair Stylist | Ali Pirzadeh
Makeup artist | Joey Choy
---