Review of Helmut Lang Fall 2022 Ad Campaign with Photographer Hugo Comte with models Margo And Madelyn Whitley
Helmut Lang has collaborated with Hugo Comte on a womenswear campaign. The Paris-based photographer has applied his distinctive vision to the Helmut Lang suiting assortment in both fall and resort collections.
For the fall collection images, Comte felt it was important to the cultural moment to produce a campaign featuring powerful women in suiting, a silhouette traditionally designated to men, which represents the authority of the wearer.
Transgender ​t​wins Margo And Madelyn Whitley, embody a powerful femininity in these images.​ ​In addition to modeling, Margo And Madelyn advocate for self-expression and acceptance surrounding gender identity and fluidity, fashion-related or otherwise.
The identical twins face each other, creating a mirroring effect among different scenarios featuring; obscured glass, flying newspaper, a slinky, and at times mimic each other's gestures. The twins remain autonomous, powerful, and statuesque despite the unexpected scenes surrounding them – leaving the viewer to imagine the action preceding and proceeding.

Helmut Lang Seen By Hugo Comte continues Helmut Lang's rich history of collaboration with creatives and artists. The photographs showcase the Helmut Lang womenswear offering, with a particular focus on suiting.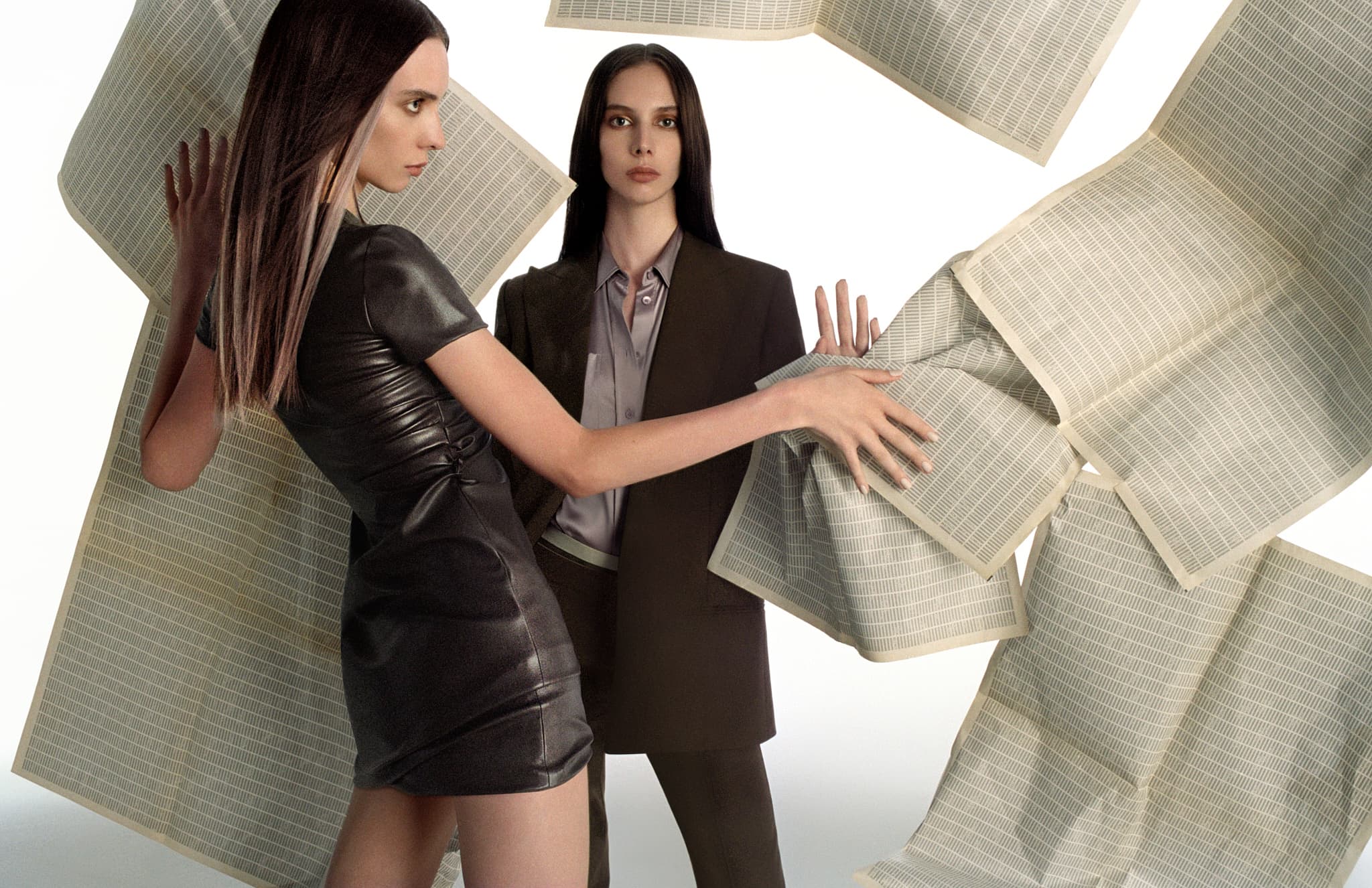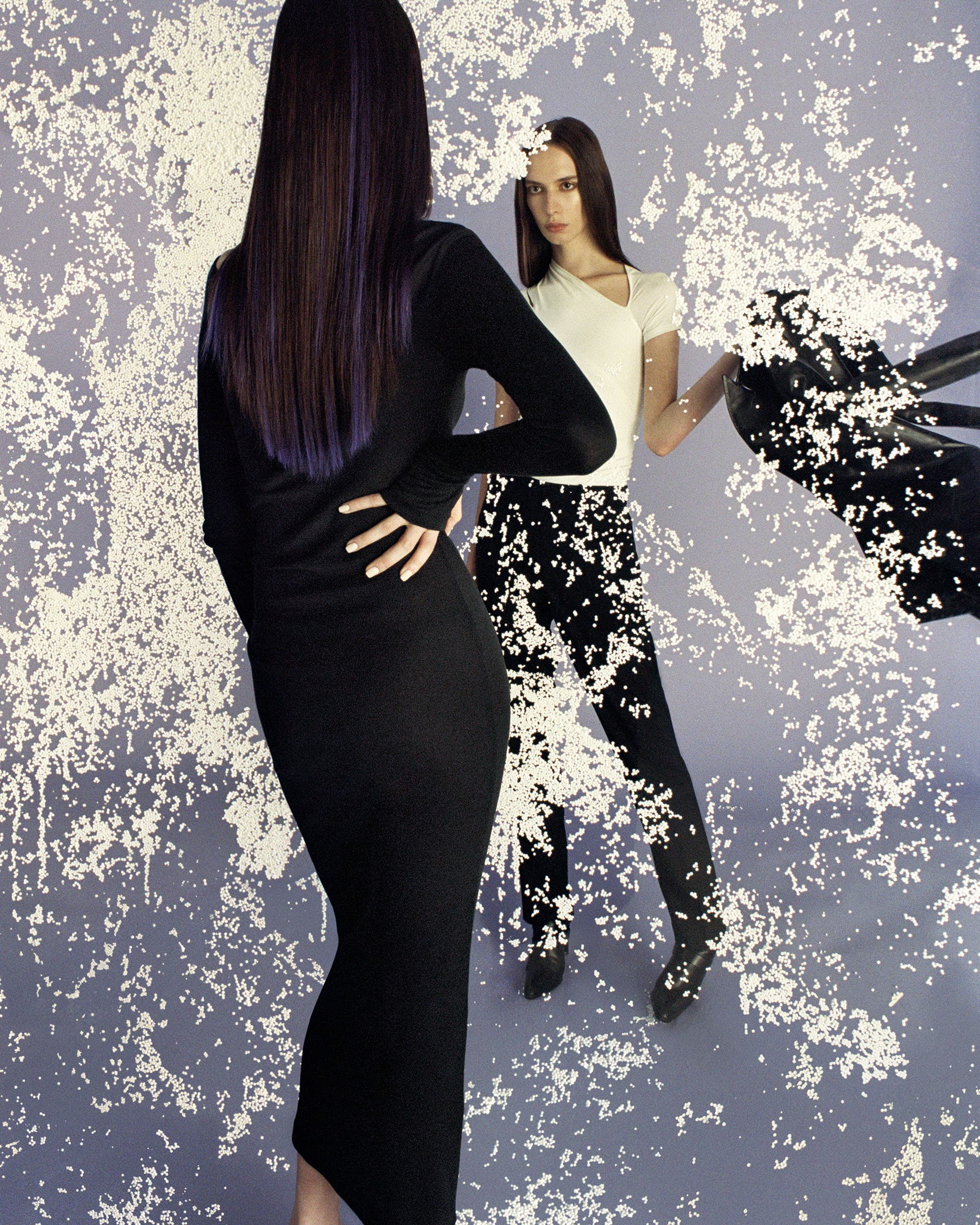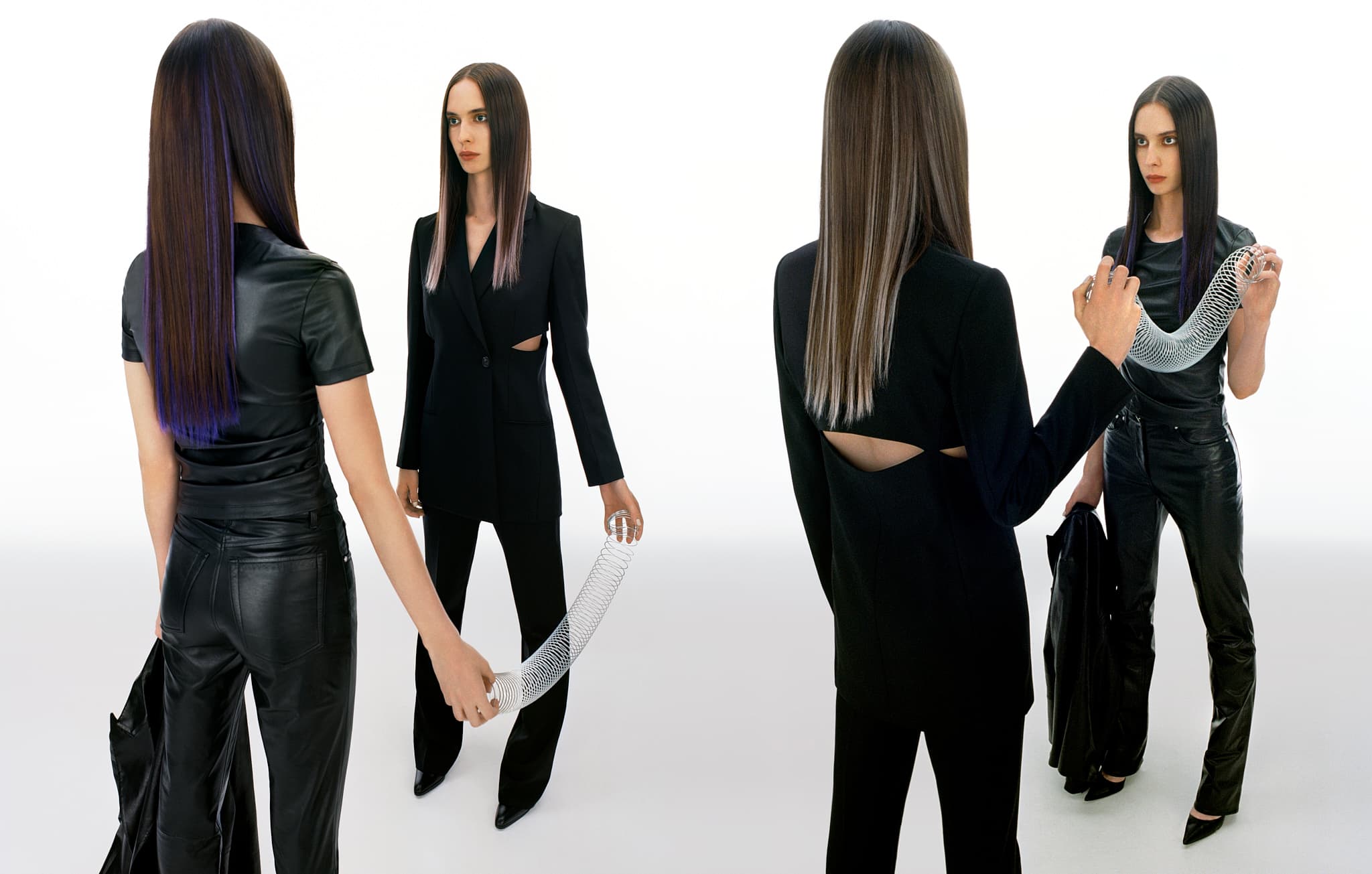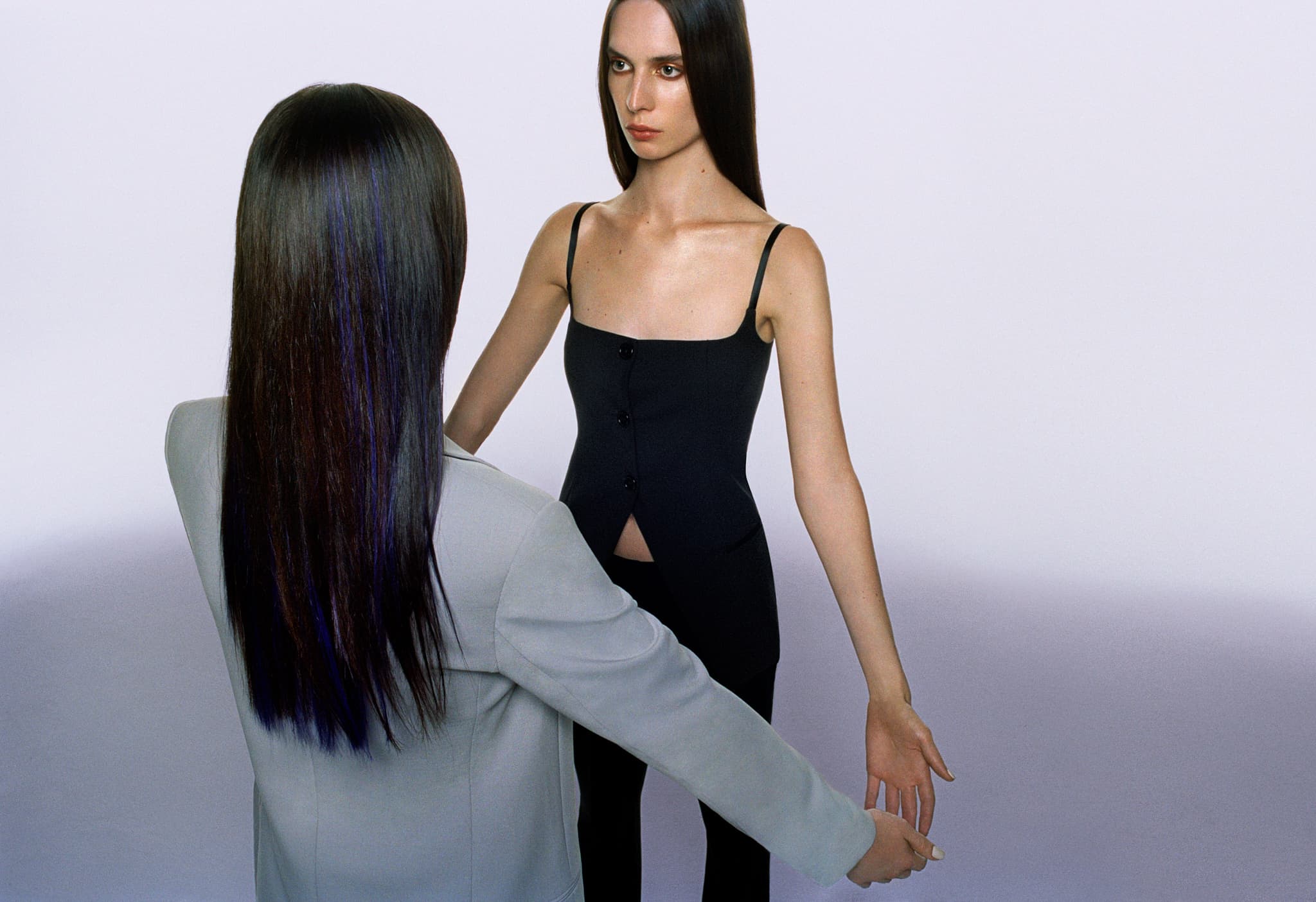 Photographer | Hugo Comte
Models | Margo And Madelyn Whitley
Fashion Director | Katie Burnett
Hair | Orlando Pita
Makeup | Allie Smith
Manicurist | Nails by Mei
Casting Director | Nicola Kast
Set Designer | Eric Mestman

---