---
Review of Hermès Fall 2022 Fashion Show
Walk The Line
By Anna Ross
Not even Hermès is safe from the new-wave of sexy that's swept the runways this season. That much was clear in Nadège Vanhee-Cybulski's thigh-grazing silhouettes and sheer to matte material play.
The collection stepped it up a notch this season, playing predominantly with lines as a central theme, both vertically and horizontally, working these across silhouettes that sat close to the the body, the pattern elongating and enveloping bodies like an optical illusion.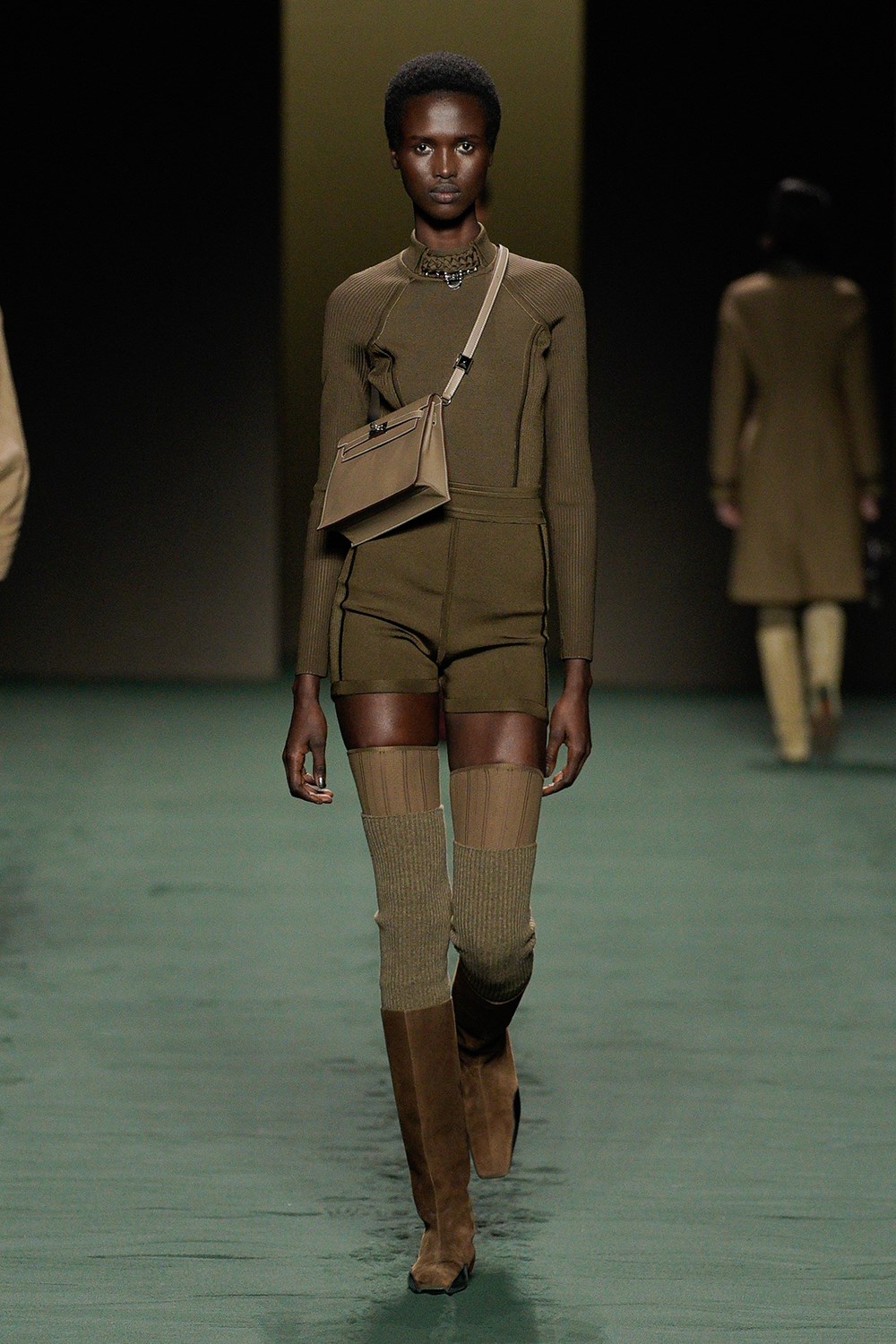 The daring new lengths and the thigh high boots resembled that of the Mod girls of the 1960's. Edie Sedgwick walking right at you in two-piece sporty knits which felt a little repetitive at times, and perhaps a little chilly for Fall, but chic nonetheless. 
It would have been nice to see a little more variety in the interplay of these colours and prints, which although quiet in their confidence, could easily fade into the background.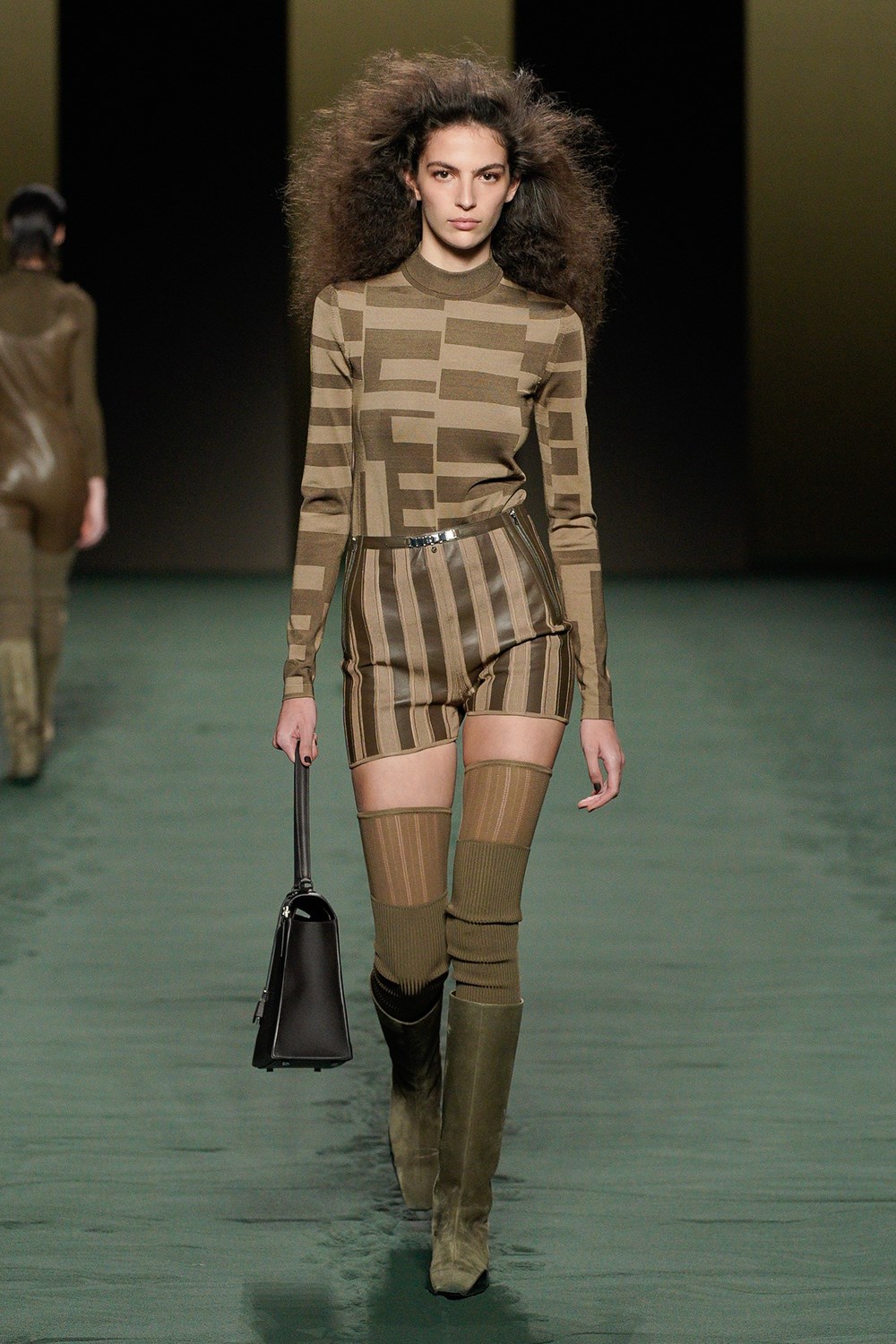 These looks felt more directional in their application of colour, scale and composition. They added a new dimension to the collection that felt fresh and sporty and – youthful.
Vanhee-Cybulski is right to start to adapt this heritage brand for the new wave of luxury consumers. Their Birkin bag is all the hype on social media; not that it's ever been out of fashion –  but it's very much en-Vogue thanks to famous faces like Julia Fox. With that in mind, it would have been nice to carve out a little more relevance for this new wave of luxury potential clients.
A good start would be a little more in the way of body-positivity to sit alongside the bodycon. This felt like a miss, especially after a morning spent with Ester Manas, a new-gen designer who has based her brand on the topic of welcoming all bodies into fashion. Stripes work well across a number of body types, so why not cross that line?
Regardless, there's still plenty there for their classic customer to love. Their outerwear for one remains a key investment and will herald that 'forever appeal' that works wonderfully for the brand. Her play on the craze for all-things-corsetry came interpreted in a very chic outer stitched wool waistline, while a parka style coat looked every ounce luxurious with leather bound pockets and polished hardware. 
Overall, the collection was well balanced and cohesive. It was quietly confident with one foot in the future, and the other firmly on the ground.
---