Review of Hermès H08 Watch 'The Texture of Time' 2021 Ad Campaign by Photographer Mel Bles
Hermès explores tactility and time in a campaign for the house's new H08 watch collection captured by photographer Mel Bles.
Thoughtfully titled "The Texture of Time," the campaign explores touch and materiality across both film and photography. Captured in elegant black and white, the film makes use of stunning CGI effects to create a futuristic, textural dreamscape: stones burst and float through the air, shadows ripple and intersect, mirrored surfaces stretch into infinity.
The photographs take a more literal approach that still exudes its own thoughtful interplay of form and material. Bles' photographs of models on rocky shorelines are cut up and reconfigured with close-up product shots, creating a collaged interplay of silhouette and texture that suggests a reflective emotional landscape and abstractly expresses a sense of the future and the flow of time.
Putting an emphasis both on material and on the subtle yet grandiose emotional complexities of time itself, the imagery feels like the perfectly crafted campaign for a perfectly crafted timepiece.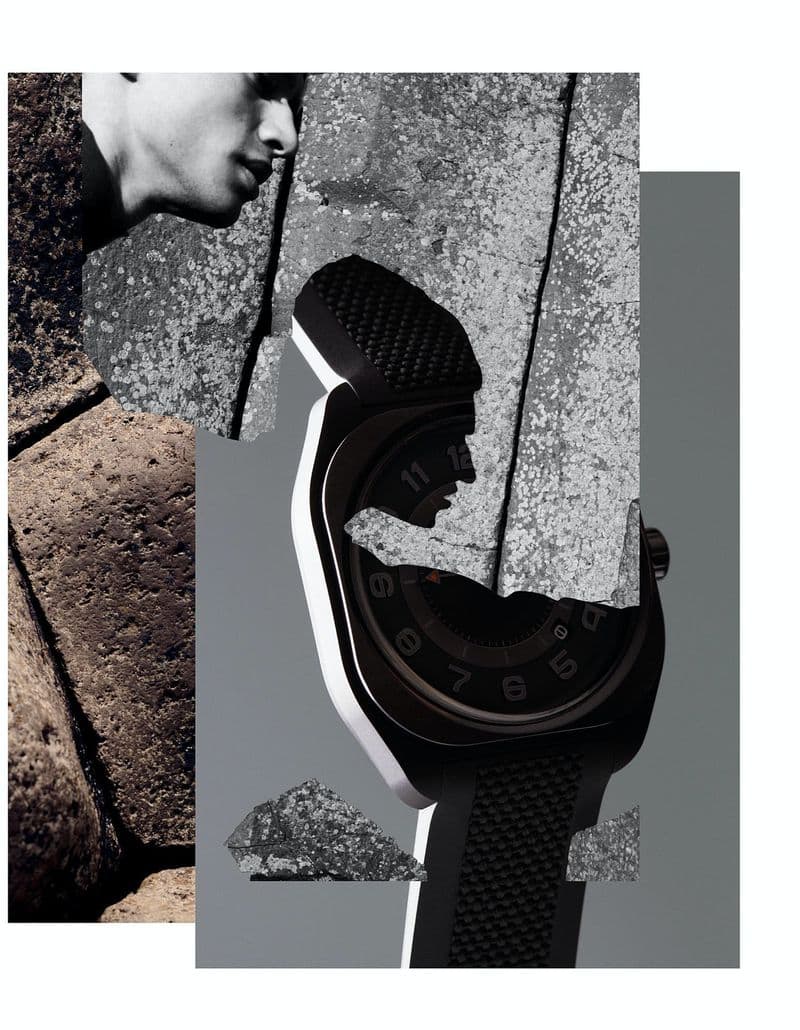 Photographer | Mel Bles
Casting Director | Troy Fearn


---