In an exciting development, Highsnobiety, the influential brand and cultural pioneer that has been at the forefront of shaping youth culture since 2005, has announced a new collaboration with Vilebrequin, the esteemed French luxury label renowned for its exquisite swimwear and ready-to-wear fashion for both men and women. With its origins dating back to 1971, Vilebrequin still captures the essence of the vibrant St. Tropez scene that inspired its creation, and has cemented its position as a leader in the swimwear arena due to its unwavering commitment to high-quality craftsmanship and sustainability. In this dynamic partnership, Highsnobiety and Vilebrequin join forces to reimagine the iconic style of the French Riviera for the modern era.
The forthcoming capsule collection showcases an array of compelling offerings, including swim shorts paired with coordinating tops, stylish t-shirts, cozy hoodies, and an assortment of accessories ranging from towels and tote bags to caps and bucket hats. By seamlessly merging the distinctive design sensibilities of both brands, this collaboration creates a collection that skillfully bridges the gap between past and present.
The accompanying campaign draws inspiration from the storied heritage of the French Riviera, skillfully infusing it with contemporary elements. The campaign pays homage to its origins while maintaining a firm foothold in the current fashion landscape—a true embodiment of Highsnobiety's interpretation of the iconic 1970s St. Tropez aesthetic.
Fashion enthusiasts can eagerly anticipate the release of the Highsnobiety x Vilebrequin capsule collection, which is set to launch in two phases on the Highsnobiety Shop. The first phase is scheduled for August 9, 2023, followed by the second release on September 13, 2023. This collaboration promises to be a noteworthy fusion of creativity, craftsmanship, and style, bringing together two influential brands to offer a fresh perspective on timeless fashion.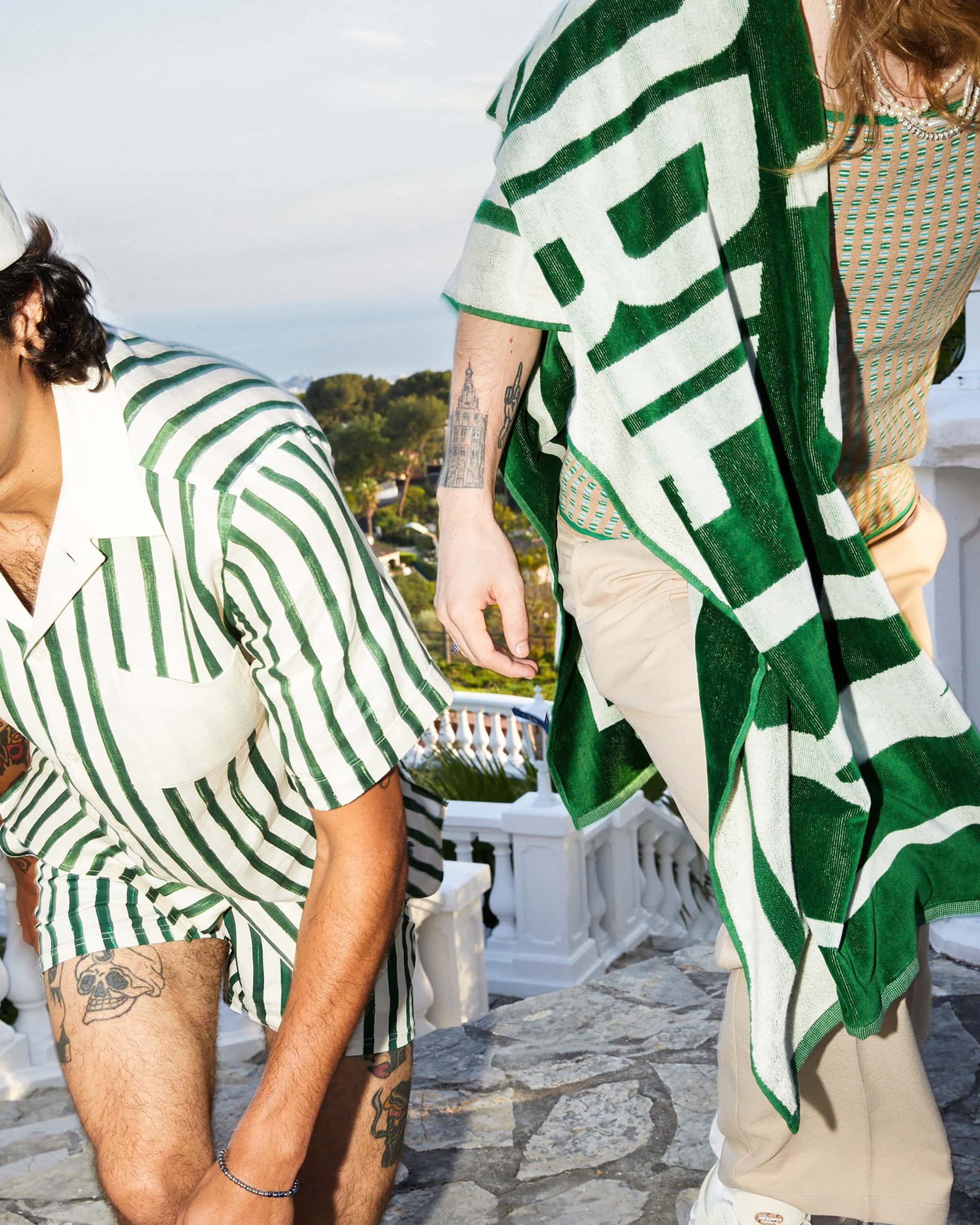 ---