An Exclusive Sneak Peek at the Fall 2022 Women's Collection with Creative Directors Dean & Dan Caten
By Mark Wittmer
Dsquared2 turned 25 in 2020 – no small feat for any brand working to make an impact in a rapidly and ever-changing industry, and especially while staying true to its own vision and values. Throughout those years, Dsquared2 and its founding twin creative directors Dean & Dan Caten have been an almost constant presence on Milan's runways, their shows are always looked forward to and never disappointing.
The same year as that milestone, however, the pandemic changed things for everyone, and Dsquared2 opted to present both its women's and men's collections together digitally during this time, as opposed to their usual separate runway shows. Their first live show since the beginning of the pandemic, last month's Fall 2022 men's show in Milan marked a triumphant return to the runway, and, as Milan Fashion Week already nears its end, the runway show for their women's collection is only days away.
Ahead of the show, The Impression's Mark Wittmer caught up with Dean and Dan from their Milan HQ, where we were given exclusive access to a sneak preview of the collection.
The designers have been tremendously excited to get back into the swing of the physical calendar.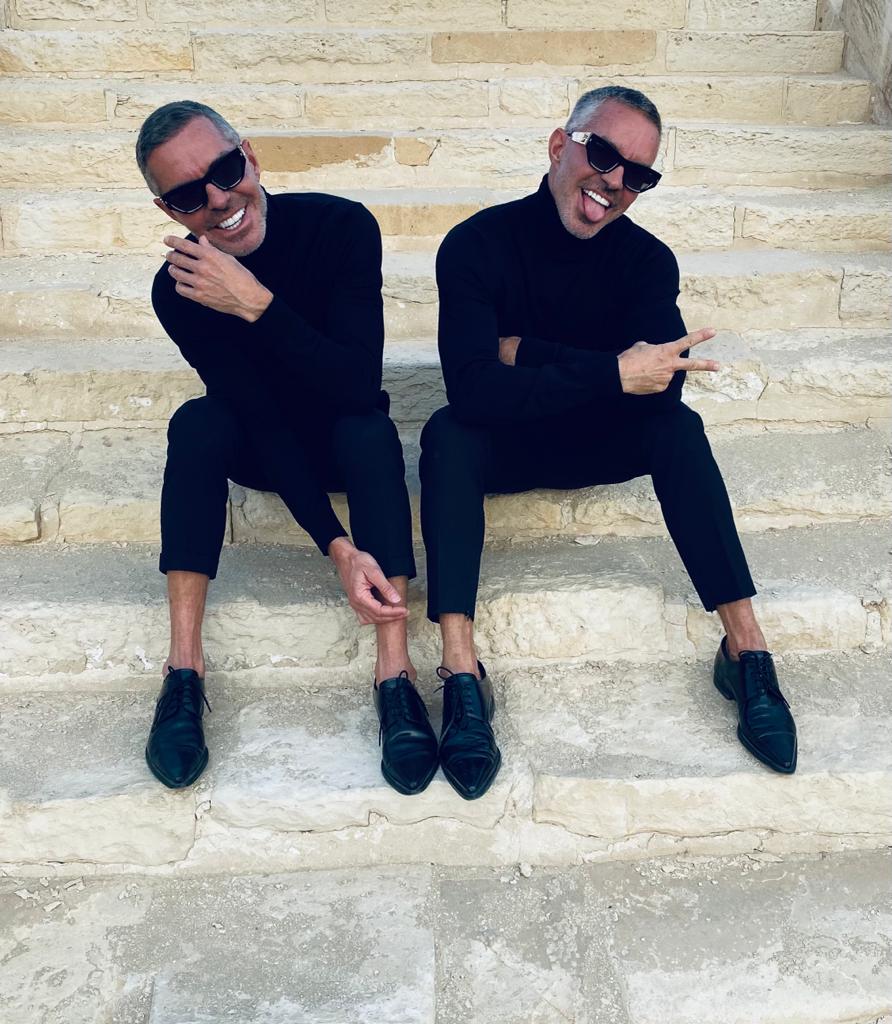 Their men's runway show last month was the first show of the 2022 calendar, anywhere, and they're looking forward to jumping back into the energy and payoff of the physical cycle particularly with the women's show.
"We love live," says Dan. "We're super happy to get to do them live. The thing with digital is it kind of that you did all the work but you didn't really feel like you were done. It didn't have that climactic moment that it's done and we can go anywhere from here."
Not only does doing the shows digitally or doing just the men's not have the same press impact, but with digital we felt like we were missing it. There was a fashion week going on and we couldn't feel like we were a part of it.

– Dean Caten
While trying not to spoil too much for Sunday's show, the collection is looking like it will form a triumphant return to the women's runway, as well as a smart furthering of the new chapter begun by last month's strong men's collection.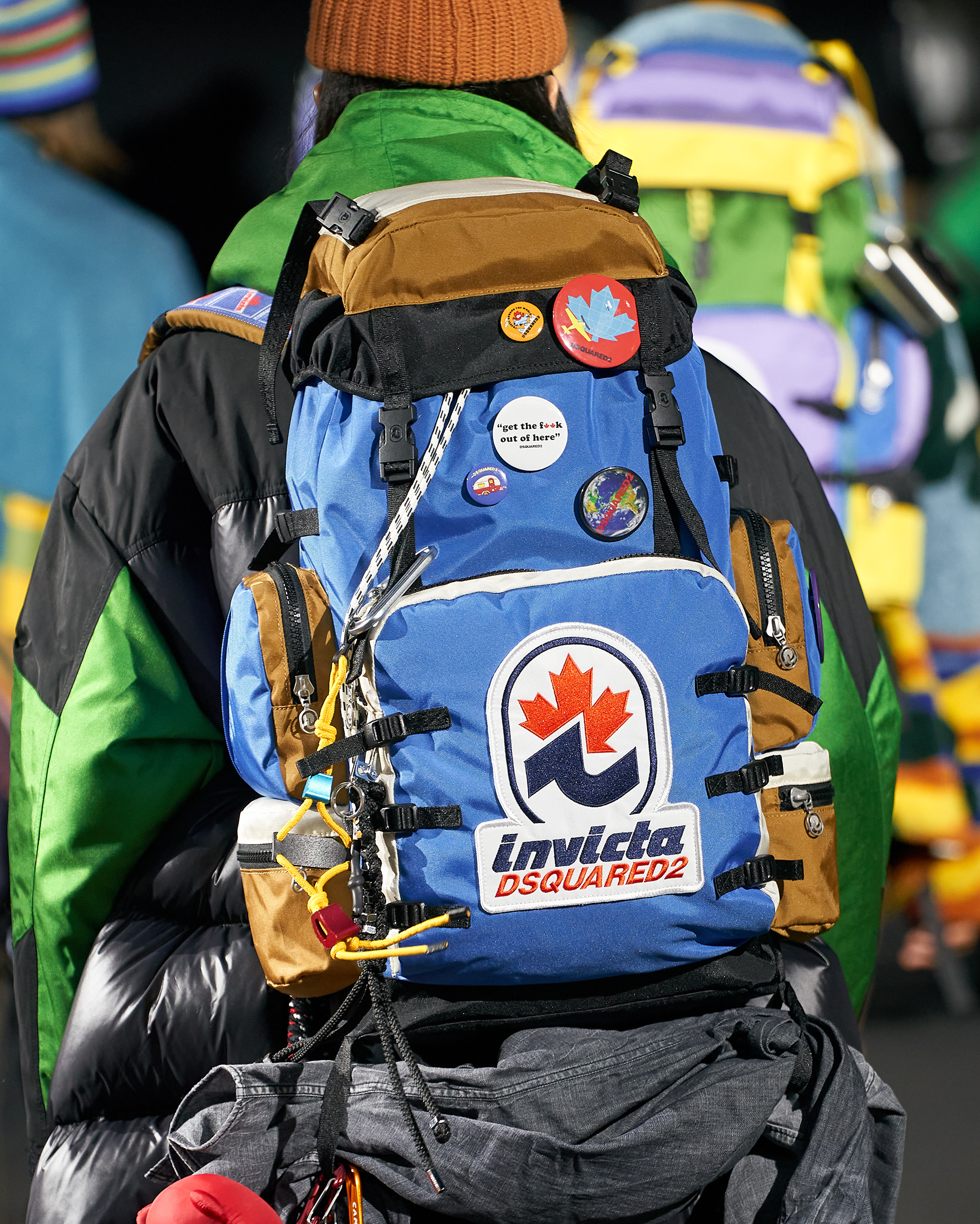 The collection shares much of the personality and design approaches of the men's collection, like its expansive and layered silhouettes, assortment of playful yet smart utilitarian details, and aesthetic drawn from the world of retro mountaineering gear and apparel. But it also imbues this layered and colorful practicality with a more unique and personal spirit.
"She's kind of his sister," says Dan, "but she's less hiking and more spiritual, more cultured, bohemian."
This chicly spiritual, modern-hippie aspect shines through in the collection's more focused use of earthy and neutral tones (which through the final looks blossom into a kaleidoscopically colorful moment) and its nuanced layering of more sophisticated materials with bright hardware touches, as well as in the accessories.
The expansive silhouettes and the richly textural layering is accompanied by a plethora of thoughtfully detailed accessories, which enliven the collection's spontaneity and charm, and deepen its sense of personality. Jewelry ranges from the earthily chunky to the intricate. Classic bags are given a utilitarian and expressive nature through modular customizability. The brand's signature sloganeering makes precise and colorful appearances, and new retro-inspired logos are introduced.
The puffer jacket trend is still going strong across the fashion world, and doesn't seem to be slowing down. Dean and Dan make particularly smart use of the look, applying it to a wide range of pieces across the collection: jackets, sure, but also on many more, more unexpected pieces ranging from head to toe. In addition to fitting perfectly with the collection's retro-inflected cozy mountain aesthetic, it also emphasizes its personality of peaceful softness.
"She's a modern hippie," says Dean. Dan adds, "She's a bohemian traveler, a wanderer. She's cozy; she's wrapped up and protected."
In light of the pandemic, as well as much more recent news, this aspirational mood of peace, comfort, and exploration feels especially topical.
It's meant to feel very relevant to right now. She's got her pandemic coziness on, and she's throwing it all together in her own way. She's a chilled-out bohemian cool girl, but she's ready to get out and explore.

– Dan Caten
"It's all about peace and love," adds Dean.
Dsquared2 has also been getting adventurous with sustainability, and the mood of earthiness and love extends beyond just this collection. The brand just announced its first capsule with a focus on reduced environmental impact, which is set to release in April. Speaking to this push, Dan says, "The world's changing. We're keeping up with the world and we're keeping up with trying to take care of the world. That whole capsule was the introduction of what the future will become. There's obviously a lot of things in current manufacturing that hurts the environment, and slowly they're getting demolished whether you like it or not. So we have been researching and trying to find other ways to do things. It came out cute though, and it has kind of a more earthy feel – but as it gets further the earthy aesthetic can go away and it will just be part of the collection. It's the new norm."
During the interview, Dan also mentions that the brothers have held over 100 runway shows: "I was counting backwards yesterday and getting nostalgic."
It's a truly impressive career, but it's great to see that Dsquared2 is always looking forward and seeking freshness, and that they aren't showing any signs of slowing down.
If their return to the runway and today's preview is anything to go off of, we still have much to look forward to. We can't wait to see the show.
---