Miah Sullivan Speaks to How Hugo Leveraged Social-Media Hype Around Coachella via TikTok to Generate Unprecedented Levels of Engagement
By Mark Wittmer
Following a complete overhaul of a rebranding at the beginning of this year, Hugo Boss has been making an impressive marketing push to reignite brand awareness and reclaim its spot at the heart of the fashion conversation, accompanied by an ambitious goal to double sales and become one of the world's top 100 brands in the next four years. At the heart of the rebrand is the reforming of the Hugo Boss's lines into two distinct brands: Boss, which expands and modernizes the core of the brand, and Hugo, its more accessible and youth-focused younger sibling.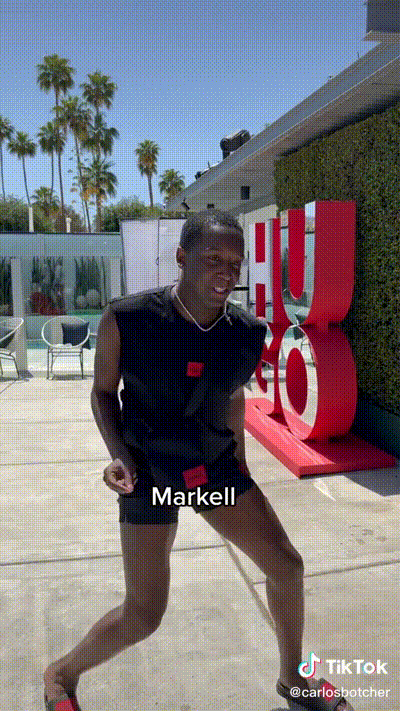 While Boss has some recognizable history to draw on, Hugo feels like a new entity, and has been making a particularly focused push to establish a heart beat in the consciousness of young fashion consumers. The brand was spiritually launched with a brilliant activation at Coachella, Hugo House, that leveraged the festival zeitgeist and called on the wide-reaching power of TikTok stars. High-profile TikTok creators Markell Washington, Benji Krol, Nils Küsel, Noen Eubanks, and Desi Lundoloki were invited to take up residence in the house. The rest of the guest list read like a who's who of social media's biggest stars with Davis Burleson from TikTok show "What's Poppin'," Michael Le and Tiffany Le, Avani Gregg, Anthony Reeves, Larray (Larri Merritt), Ehiz, Nia Sioux, Andrew Davila, Nicky Champa, Pierre Amaury Crespeau, and Harry Tate stopping by. They were all invited to create engaging content that further emphasized the brand's TikTok-first activation, with the hashtag #HUGOYourWay shared with millions of followers all over the world.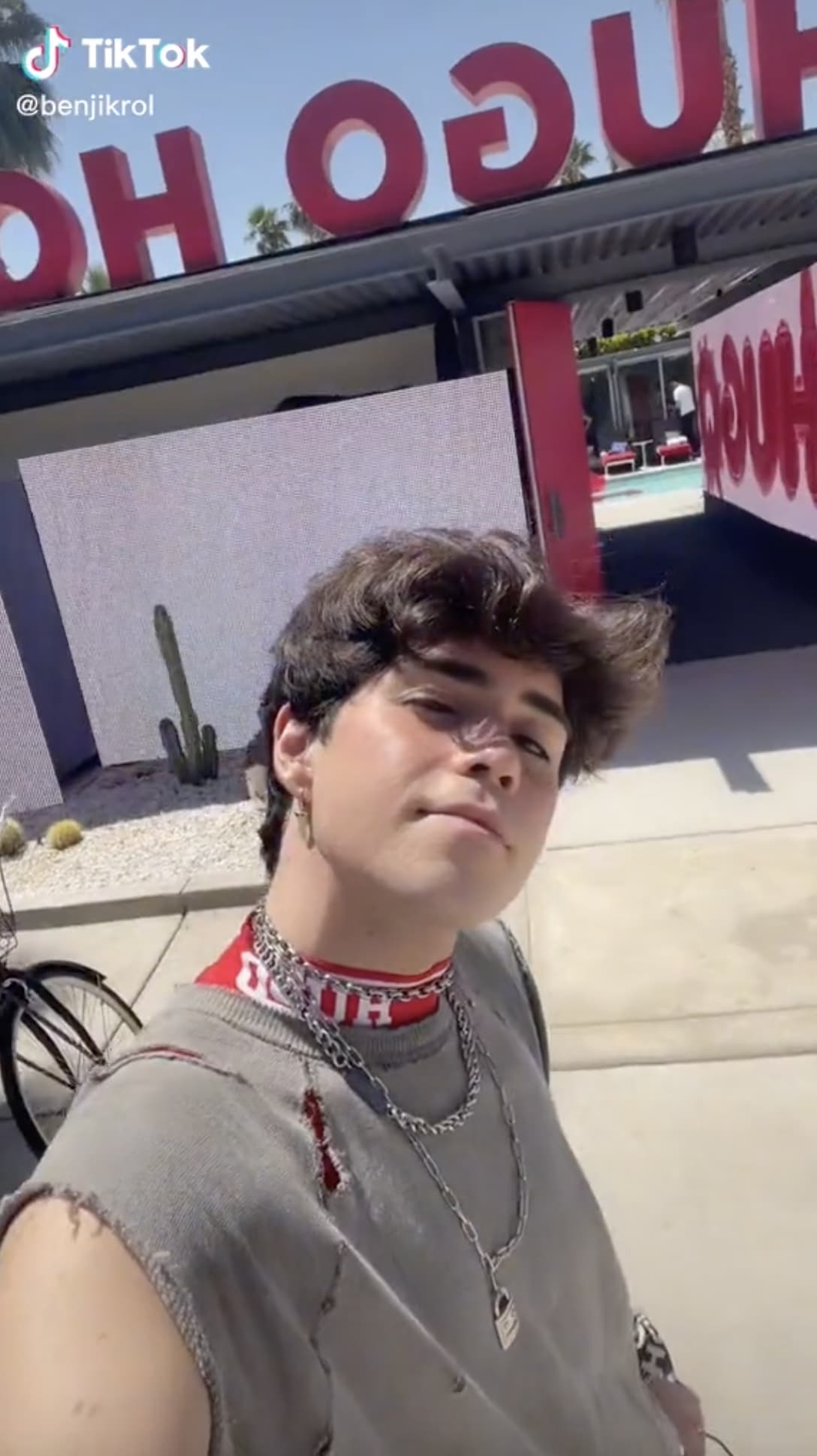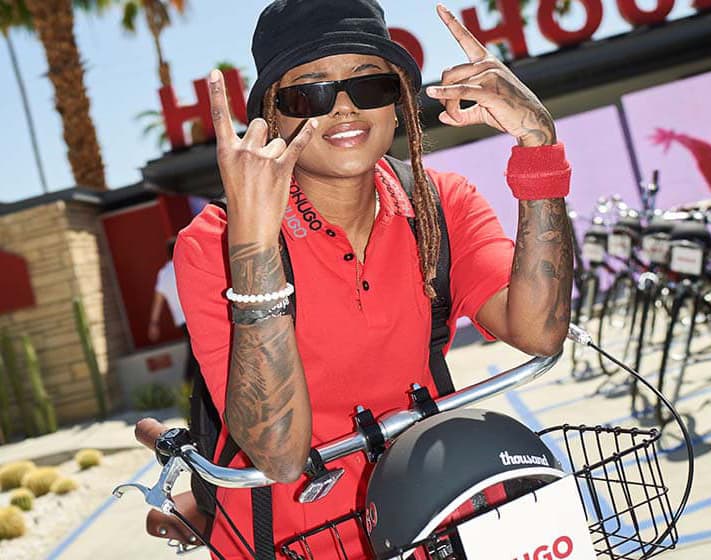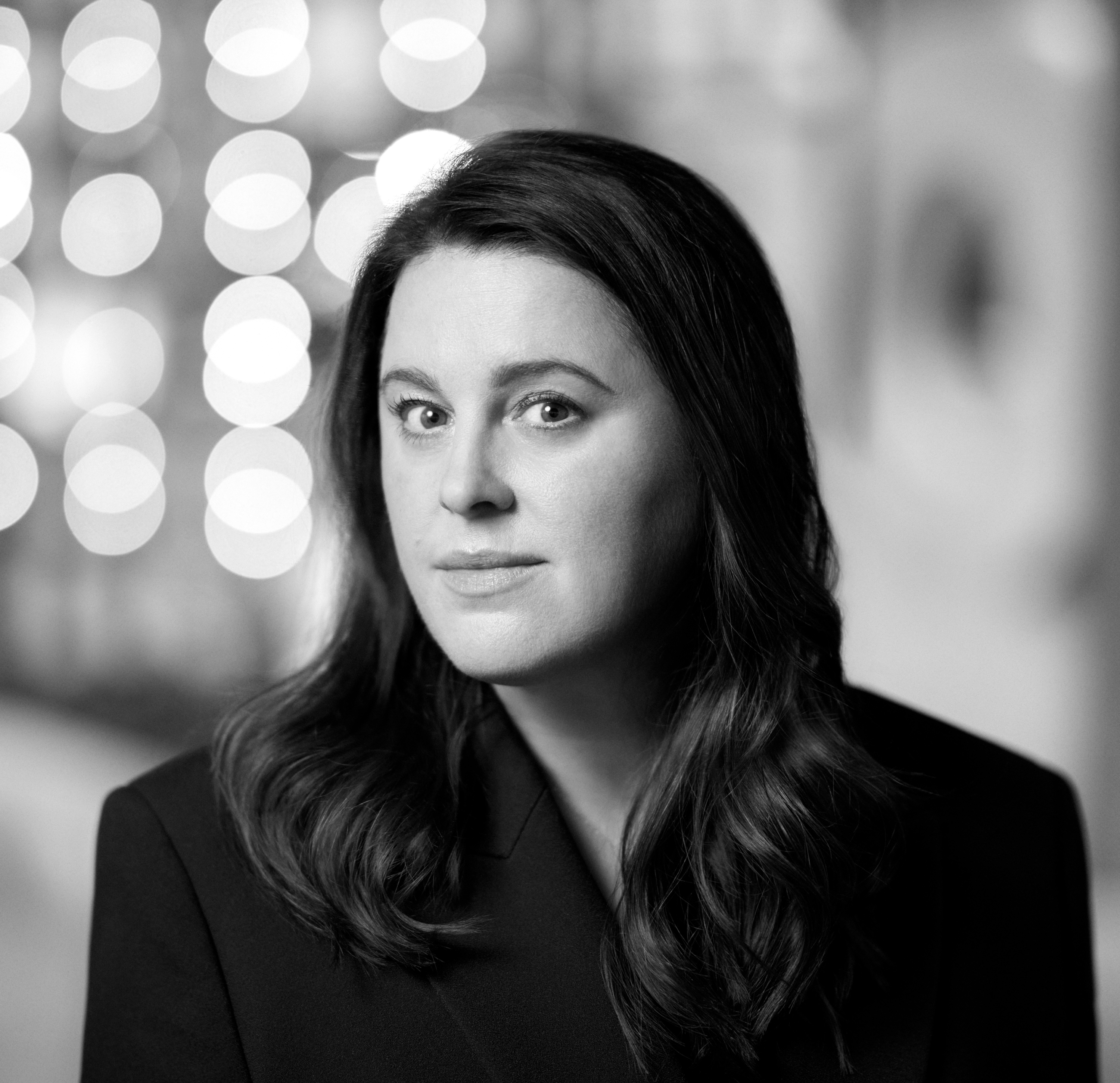 The Impression's Mark Wittmer caught up with Miah Sullivan, Hugo Boss' Senior Vice President of Global Marketing and Brand Communications, to learn about Hugo's unprecedented leveraging of TikTok and what the platform means for the future of fashion communication.
Right off the bat, Sullivan expresses the distinction between the missions of Boss and Hugo succinctly: "Boss is for millennials, and Hugo is for Gen-Z." It's a refreshingly straightforward and transparent approach to the often mysterious world of how brands market their various lines, and it allows Hugo to ask the right questions about its target audience and keep a laser focus on how, where, and through whom it communicates with this audience.
Thus, Coachella. "This was the first big moment for Hugo to establish itself as a Gen-Z brand," says Sullivan. "We decided to build it all around Coachella since Hugo has always been closely linked to music; it's part of the brand origin and brand ethos. And Coachella is the biggest Gen-Z moment; it's the most important global festival that there is. So it's a big moment for fashion expression for Gen-Z, and it was the perfect opportunity for us to launch Hugo there."
But perhaps even more important than what fashion or music zoomers are interested in is how they experience that content. Social media has changed a lot in the past few years, and it's not enough merely to put out content on the right platform; the content must play by the rules of Gen-Z and the platform they have made their own. And this platform, of course, is TikTok.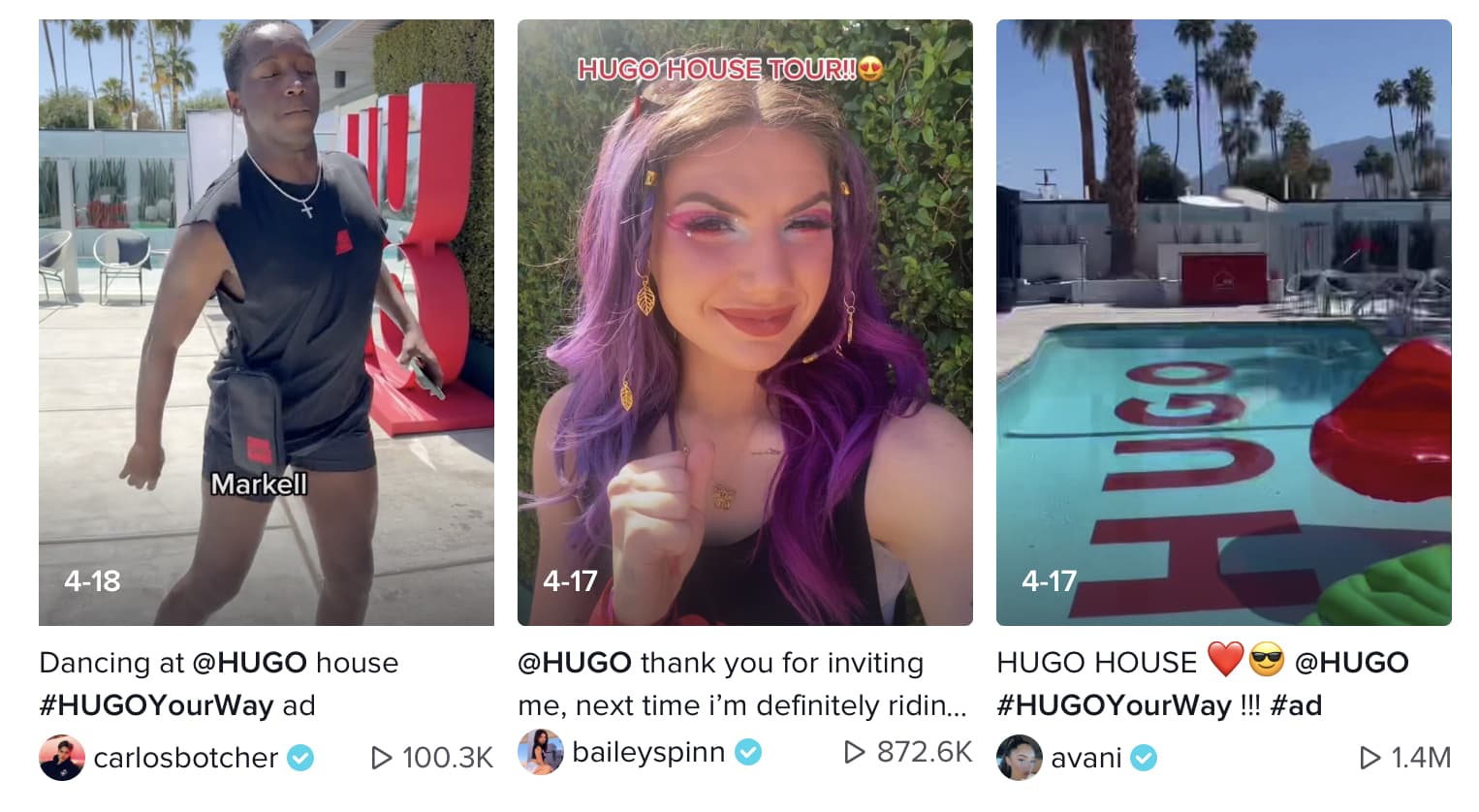 "TikTok really accelerated during the pandemic; it rapidly became a mainstream platform for entertainment during those days," Sullivan explains. "And now, Gen-Z spends more time on tiktok than any other platform – that just happened in this past year.
So for us to be the brand for Gen-Z it was really important to have a TikTok-first communication strategy. And what better moment to have a huge, what we call a "Super-Bowl moment" on TikTok, which is what the Coachella activation was devised to do."

– Miah Sullivan, Hugo's Senior Vice President of Global Marketing and Brand Communications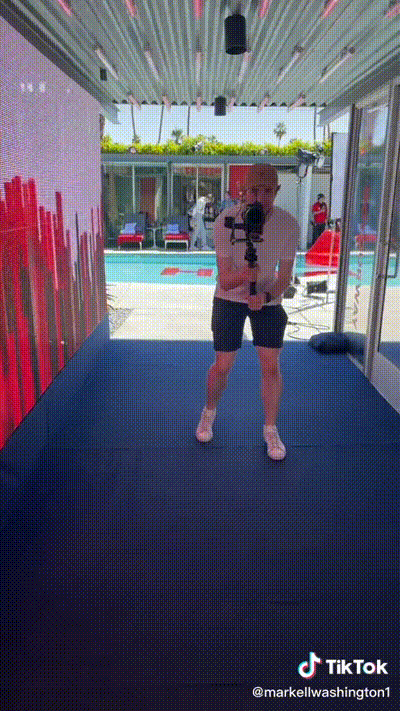 Blending a created narrative that worked as a sort of spoof on MTV's The Real World with the platform's signature spontaneous style of user-generated content, the Hugo House activation brought together a carefully selected cast of TikTok creators – chosen both for how they would synergize with each other but also for maximum reach across the platform – and released the resulting series both via Hugo's own channel and each creator's.
The resulting numbers speak to the success of the activation, with over 1.3 billion impressions, 193M total views on TikTok in less than two weeks, and a 26% organic engagement rate on Instagram. (And even though the activation aimed for TikTok – and was successful – that's also a relatively huge engagement rate for Instagram, demonstrating the TikTok model's ubiquitous relevance in digital culture.)
"We're obsessed with the numbers and the data, and TikTok rewards you more than any other platform for great content.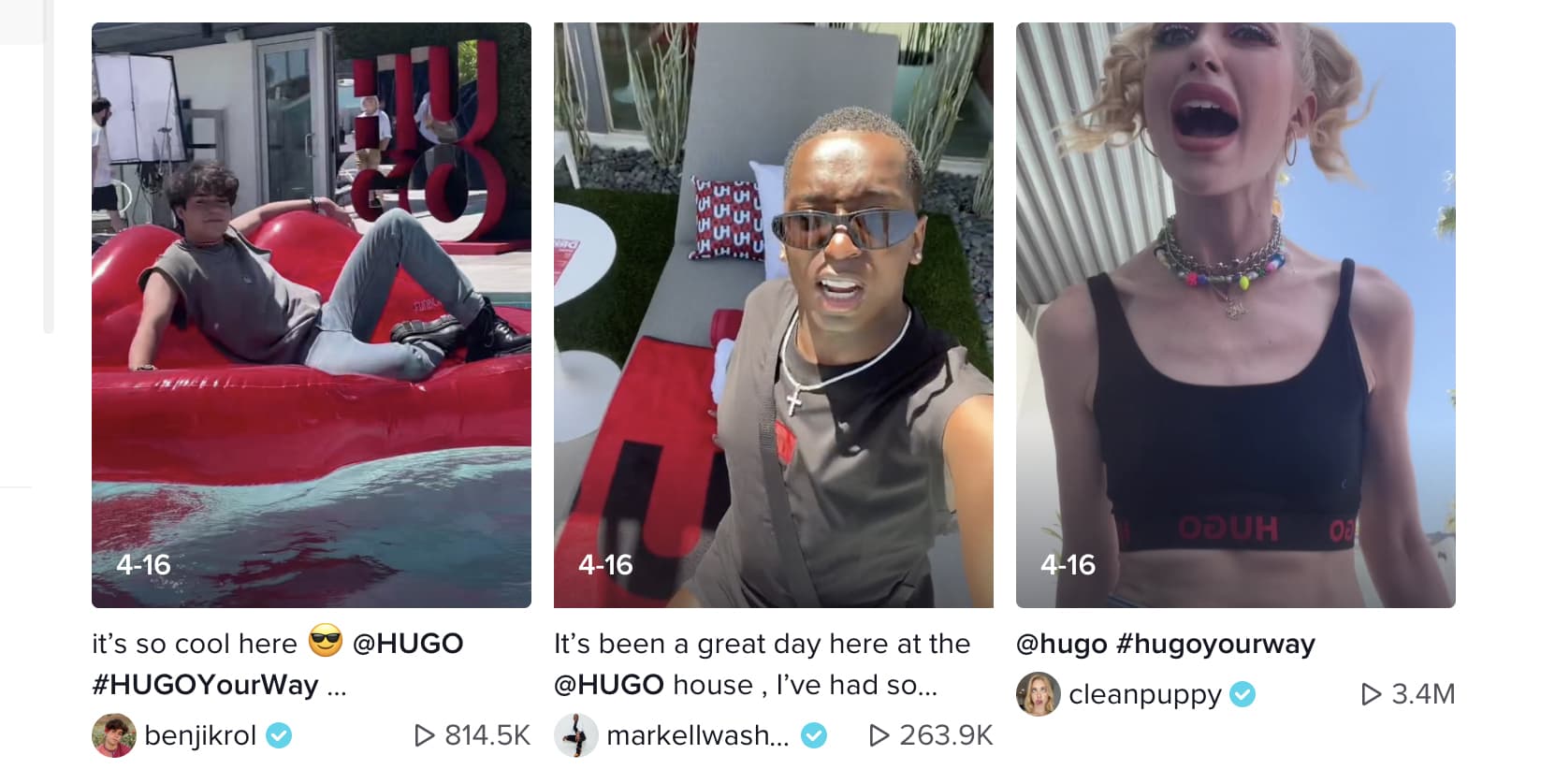 If we invest in the content and we work with these creators who are fluent in Gen-Z and fluent in TikTok, we're able to create these magical moments on the platform where you start to see tremendous response in terms of views, engagement, and follower growth."

– Miah Sullivan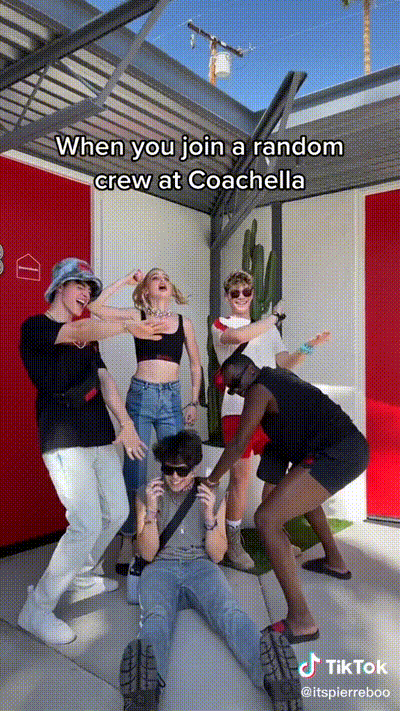 ---