By Mark Wittmer
After a year and a half of digital shows, hybrid experiments, and longing for fresh air, this September's New York Fashion Week is shaping up to be one of the strongest and most exciting seasons for the event in recent memory. While the pandemic certainly presented difficulties, it also became an opportunity for creativity and reimagination, and the return to an in-person season is promising to be unforgettable.
One of the people most responsible for the safe and exciting return of live runway shows is IMG's Dominic Kaffka. Working as both the Senior Vice President of IMG Fashion Events and the Managing Director of Focus – IMG's creative and event-production division – Kaffka has a uniquely holistic role and perspective within both the creative and logistical aspects of producing a runway show.
Lately, he's been leading the reimagining of IMG's central hub at Spring Studios, which features modular spaces that can be radically transformed to embody the visions of different designers.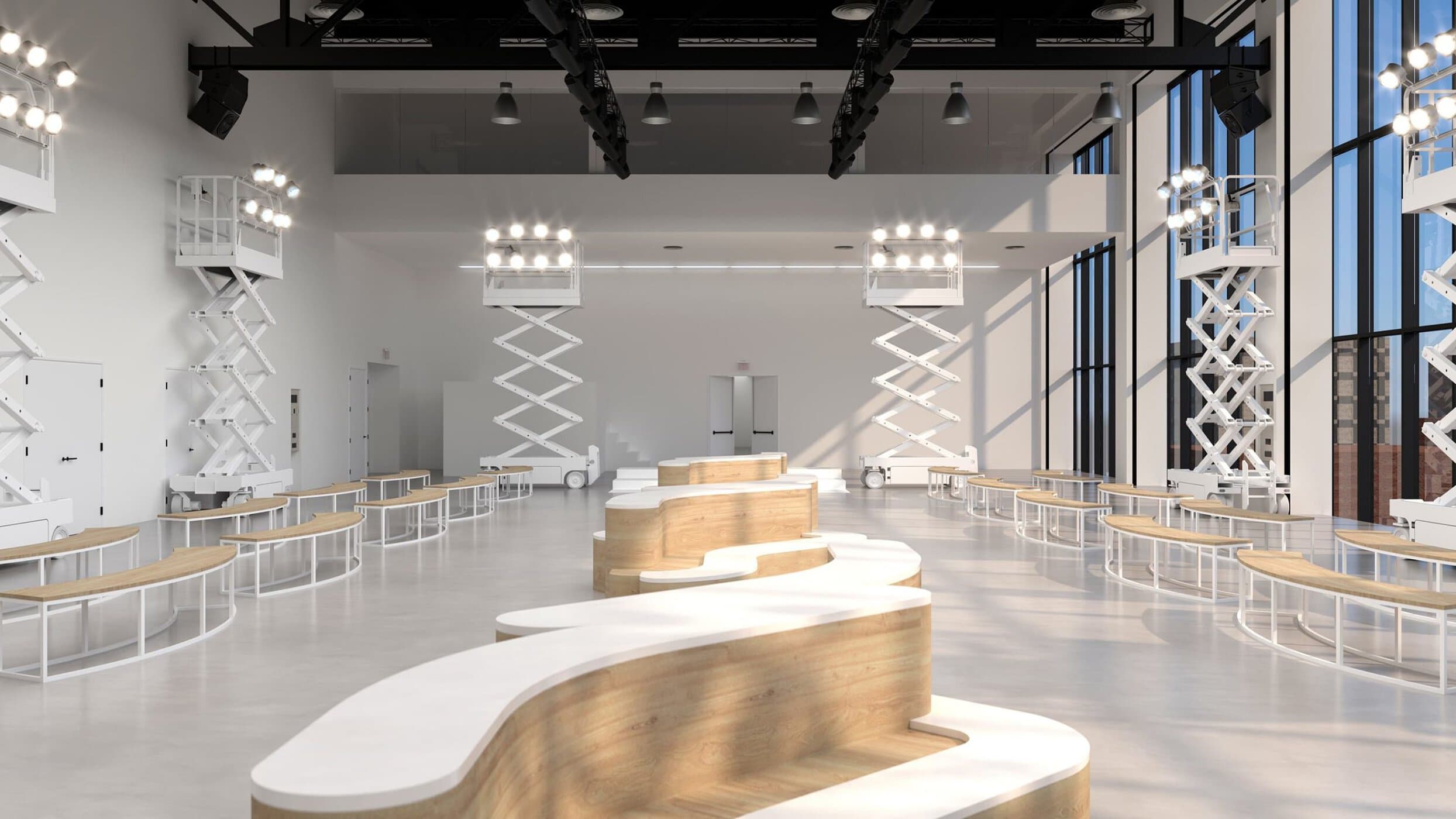 Kaffka has also been instrumental in the conceptualization of one of the most promising new aspects of the New York design scene: the IMG Fashion Alliance. Through the Fashion Alliance, IMG will partner with American designers to offer resources like production support and talent, and provide financing to aid them in bringing their creative visions to life each season. In exchange, designers commit to show their collections in New York through IMG's The Shows for the next three seasons.
The alliance comprises talented next-gen designers, including Telfar, Proenza Schouler, Jason Wu, Altuzarra, Brandon Maxwell, Prabal Gurung, and more. As an exciting investment in the future of American fashion, the debut shows for the Alliance in September will form a critical look at the next wave of American design icons.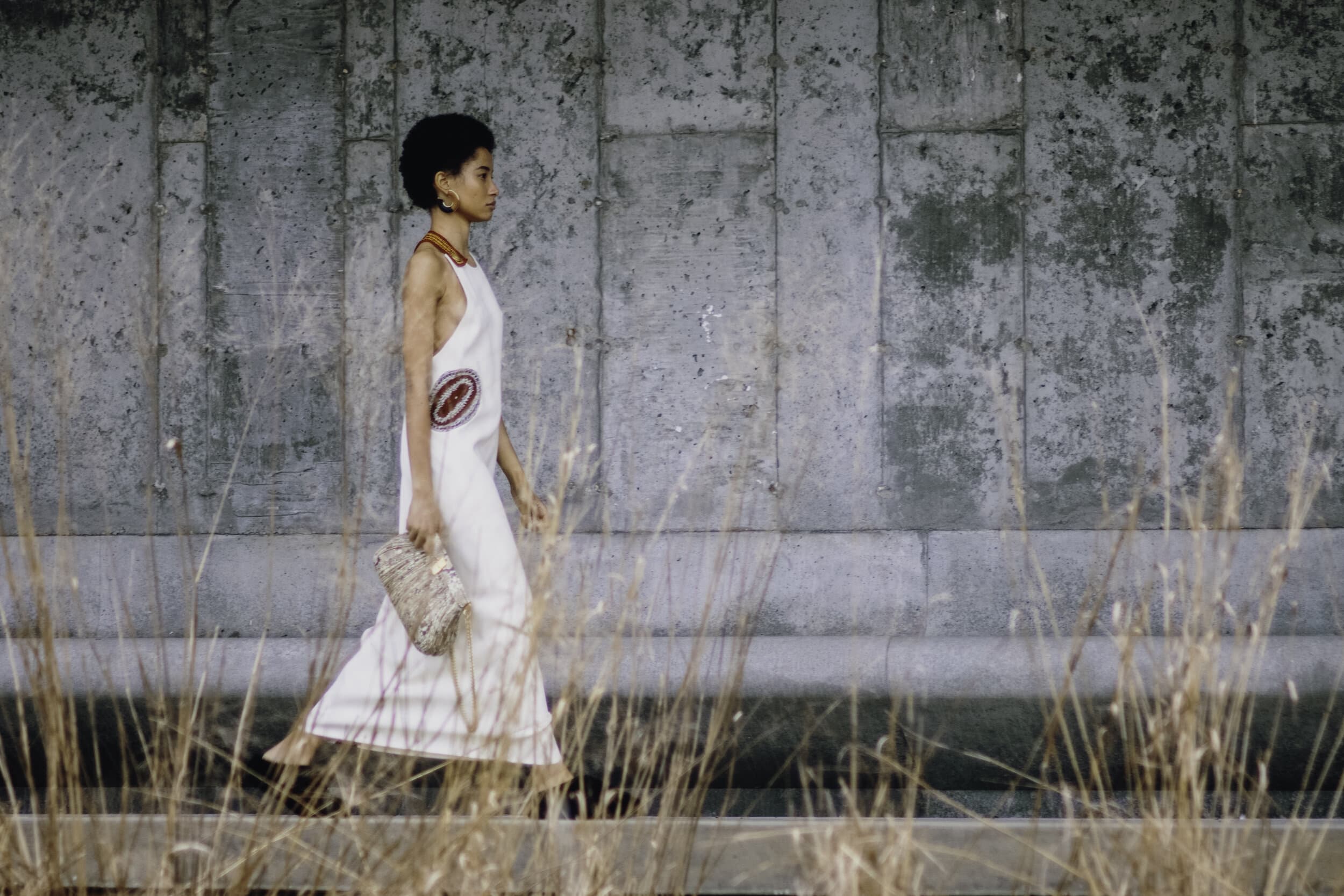 The Impression caught up with Kaffka to talk about how the pandemic has affected show production, how designers and creatives are reconsidering their approach to the runway, and what we can expect from New York's comeback season.
First and foremost, the main concern with staging a runway show this September is still health and safety: "We worked closely with the New York State government and developed a blueprint for how safe a fashion show could be inside during the pandemic," explains Kaffka, "and that was really the main part of our job for the last two seasons. We were really the only people who had a holistic approach in working with the governor's team, and connecting the dots between the governor's team and health and safety, people we hire, and our clients to enable them still to show during the pandemic."
While the health-and-safety concerns form an initial phase and go on behind the scenes, they intensely affect the creative element of the final product: the show itself. But this challenge also presents an exciting creative opportunity to do something bold and new.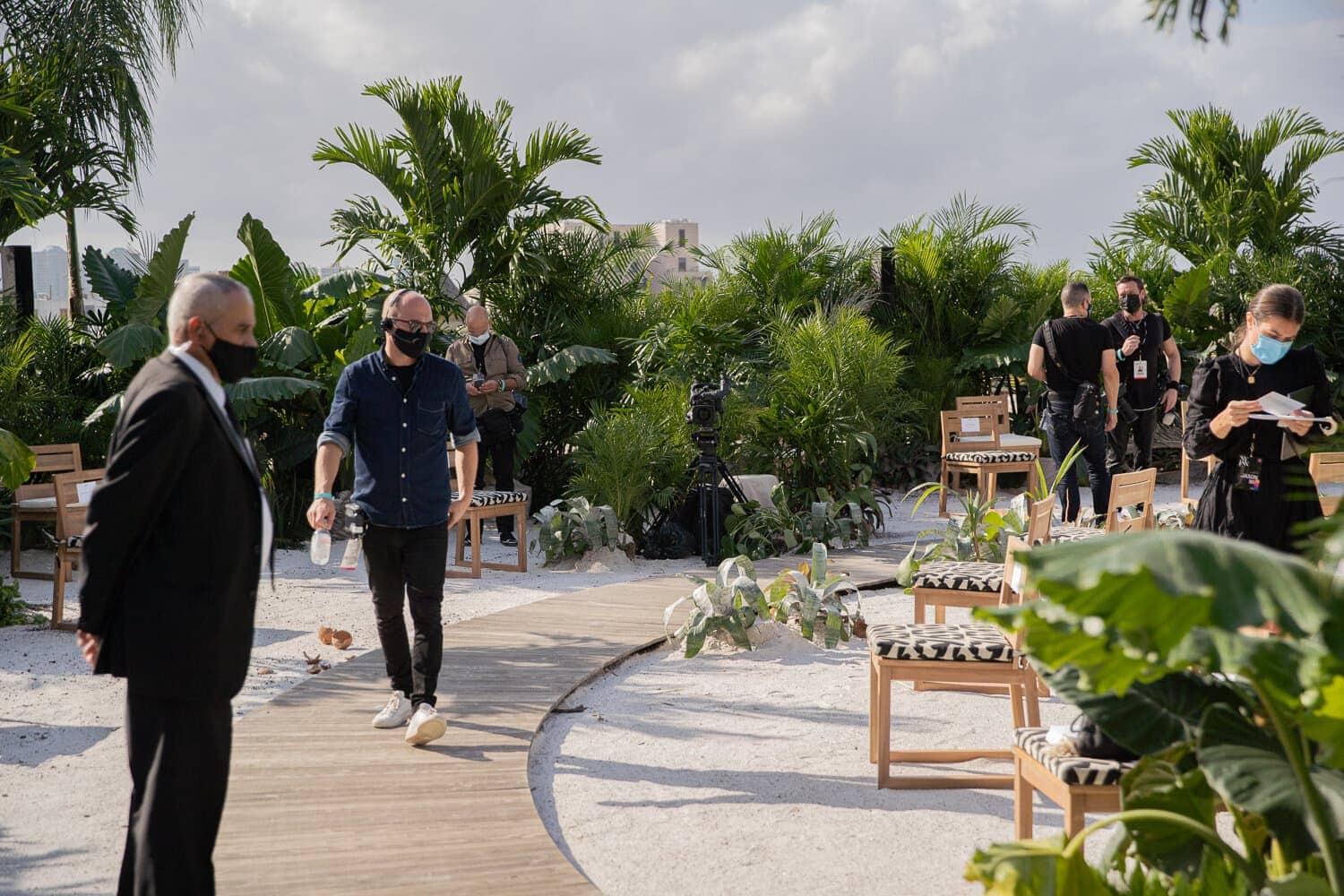 A great case study," says Kaffka, "is Jason Wu's show from September on the rooftop of Spring Studios, where we achieved his vision to build Tulum Beach on a rooftop with guests. We had only 25 guests, but we were the only producer who dared to do a fashion show during the pandemic, and it was absolutely safe – and we kind of owned the press that week. Jason was the only one to show in person, and people were happy to have at least one show they could experience live on a nice summer night."
An important part of this unique flexibility and creative possibility is scale: though still based at IMG, Focus is an independently operated, tight-knit group of producers and designers. Meanwhile, its place within Endeavor – IMG's parent company – means it is seamlessly connected to a huge network of talent and creative, as well as commercial services.
In that role," explains Kaffka, "we don't only produce shows, but we connect the dots internally at Endeavor: we can connect designers with other commercial opportunities and sponsorships through the company – which is what enabled designers, like Jason Wu for example, to show in seasons which were otherwise very difficult for designers."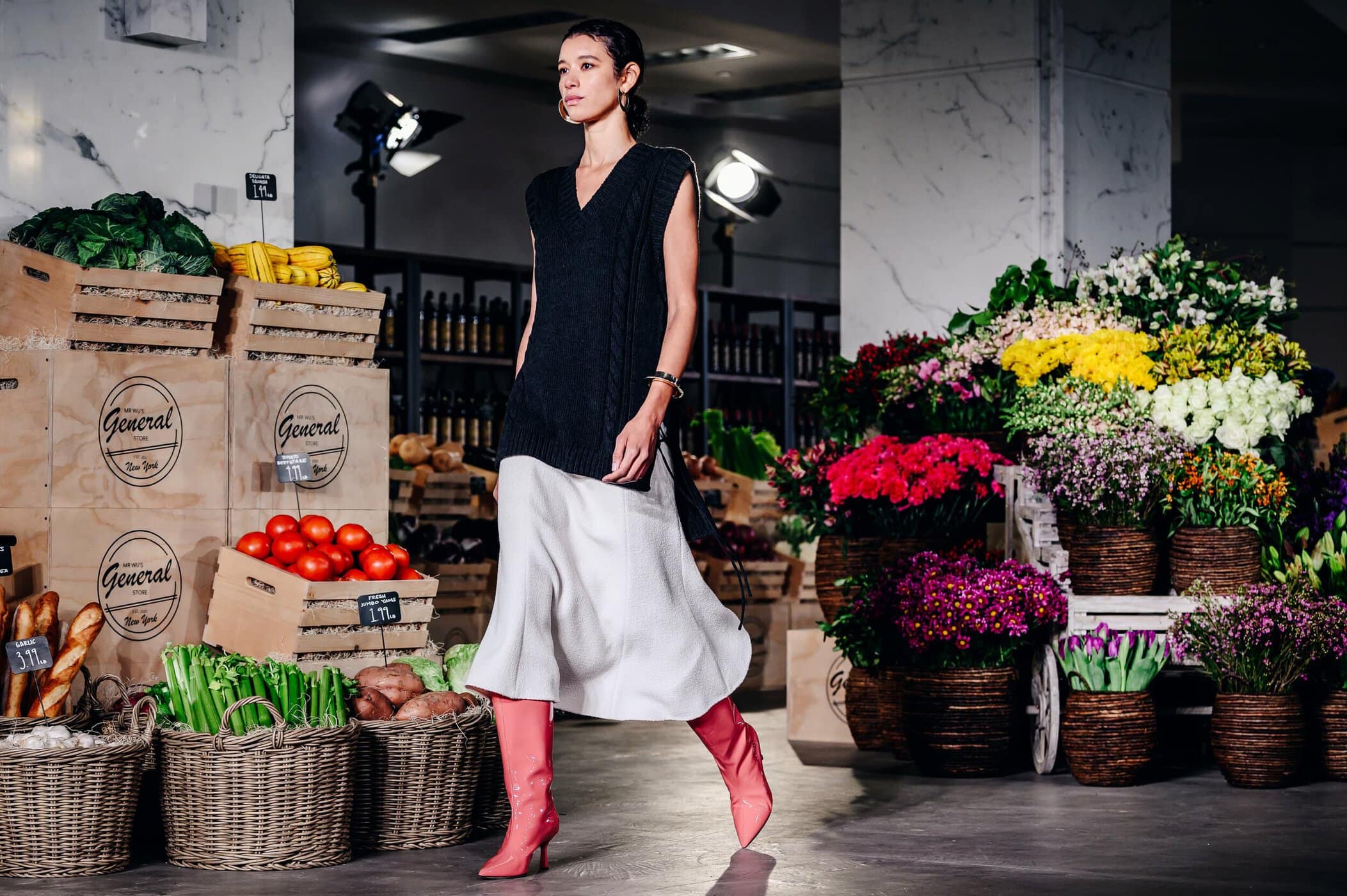 Under the leadership of IMG, New York Fashion Week has come quite a long way from the tents of two decades ago. When Kaffka took over as executive producer of the event, IMG was operating out of two venues and producing about 60 shows, which were high-capacity and high-turnover. The event has since become more patient, intentional, and focused, with the pandemic especially putting an emphasis on creativity and unique spaces.
"Now we're looking at a much more curated lineup of designers," says Kaffka, "and we're working much deeper from a creative perspective to give designers what they need after this pandemic. It's much more multi-level, it's much more multi-faceted; you will see a really incredible diversity of content that our designers will be able to produce because our hub at Spring Studios will look different, and we also have incredible locations across the city where our designers will show. I think it will be, for me personally, the most exciting season I've been a part of. You really feel the energy; every designer we meet with has such an optimistic and positive energy. It's a big comeback season, and we're really in a celebratory mood."
---