Short, abbreviated, and poignant, the hemlines of S/S 24 encapsulate more than the lack of mere fabric; they symbolize as much about youthful energy and fun ( as well as rewarding those leg days at the gym with a fashion statement that's equal parts bold and cheeky) as it does about societal pragmatism. Barely an influential designer was devoid of these little nothings, finding in the brevity of fabric a canvas for expression that speaks to abundance and revelry in times often characterized by austerity.
The sartorial cue for S/S 24 is a vibrant embrace of polished newness; Miuccia Prada presented whimsical joy at Miu Miu, simultaneously exploring a subtle political discourse through her silhouettes and embodying a spirit of liberation and real-life applicability – a must for the season. At Prada, the sartorial elegance was unmistakable. Anchoring the collection in a blend of eloquent craftsmanship, the design duo tailored A-line micro-shorts juxtaposed with pronounced shoulders, communicating an undercurrent of empowered femininity. Meanwhile, Dolce & Gabbana also leaned into a corporate vibe, presenting micro shorts in sleek suiting materials, rich leather, and classic pinstripes. In contrast, Max Mara whispered of leisurely getaways with knitted and denim iterations, perfectly poised for vacation endeavors.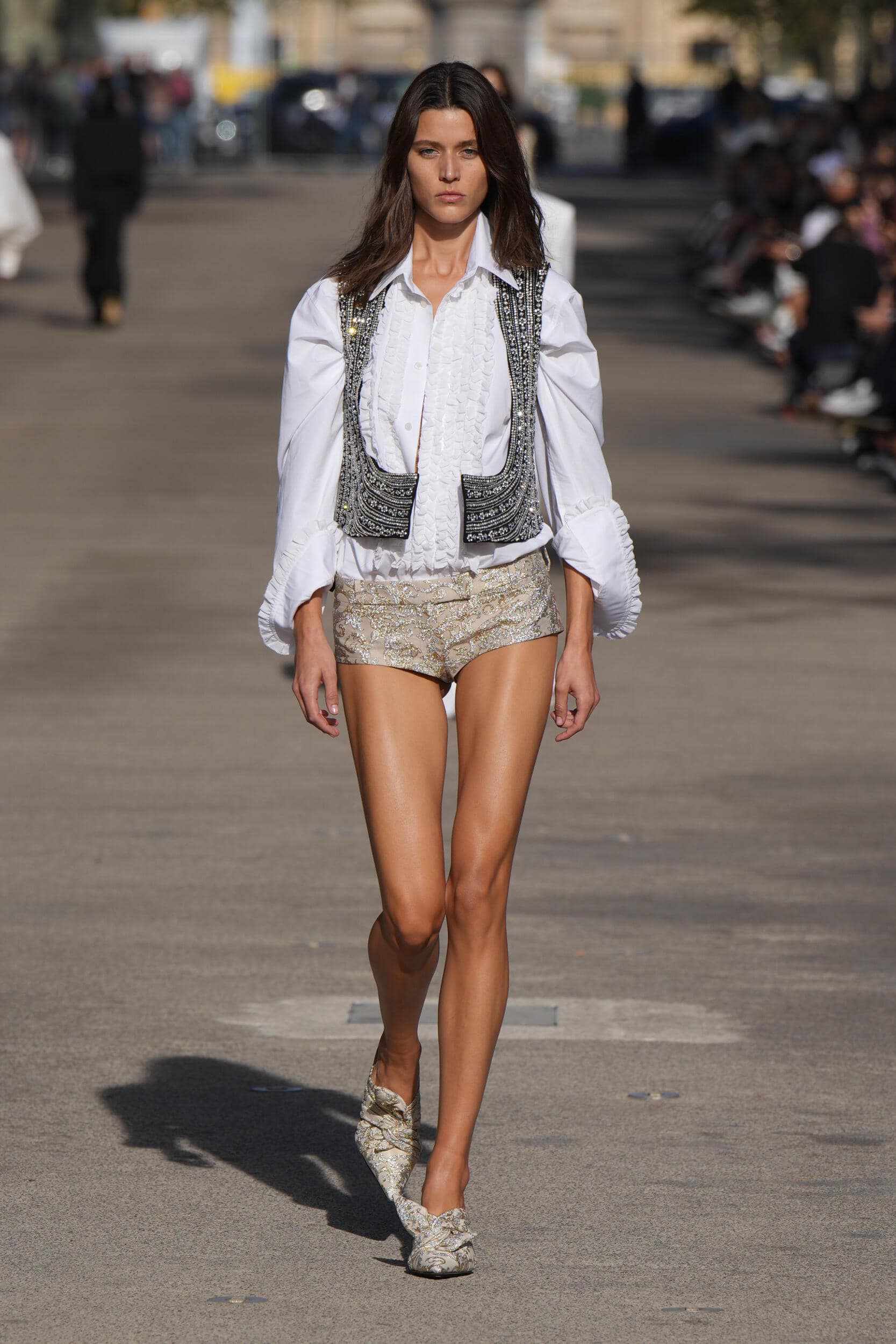 In her final bow for Chloé, Gabriela Hearst elegantly teamed ultra-short black shorts with a sleek leather look bomber jacket, exuding an air of polished nonchalance. In his inaugural act for Tom Ford, Peter Hawkings didn't hold back, plunging into unabashed glamour by pairing micro mini shorts with a cropped, sensually opened leather jacket, unbuttoned shirts, and an ensemble of arresting accessories.
Khaite showcased shorts perched high upon the waist and thigh, the drama of their brevity softened and balanced by billowing blouses. Conversely, the prettiness and tailoring emanating from Tory Burch and Carolina Herrera portrayed a sophisticated, almost futuristic ambiance with sweet silhouettes. Here, tiny dresses were crafted from which the season's bubble hems playfully danced, a detail one can foreseeably see trickling down into high-street interpretations.
Sarah Burton for Alexander McQueen gracefully navigated through the daring and the delicate, presenting sophisticated brevity that meets elegant craftsmanship. Olivier Rousteing for Balmain acutely sculpted miniature peplum suits and dresses covered in an audacious flood of florals. Through artistic contours and strategic cuts, Pierpaolo at Valentino pays a celebratory homage to the female form, unveiling garments that are as tantalizingly revealing as they are artful.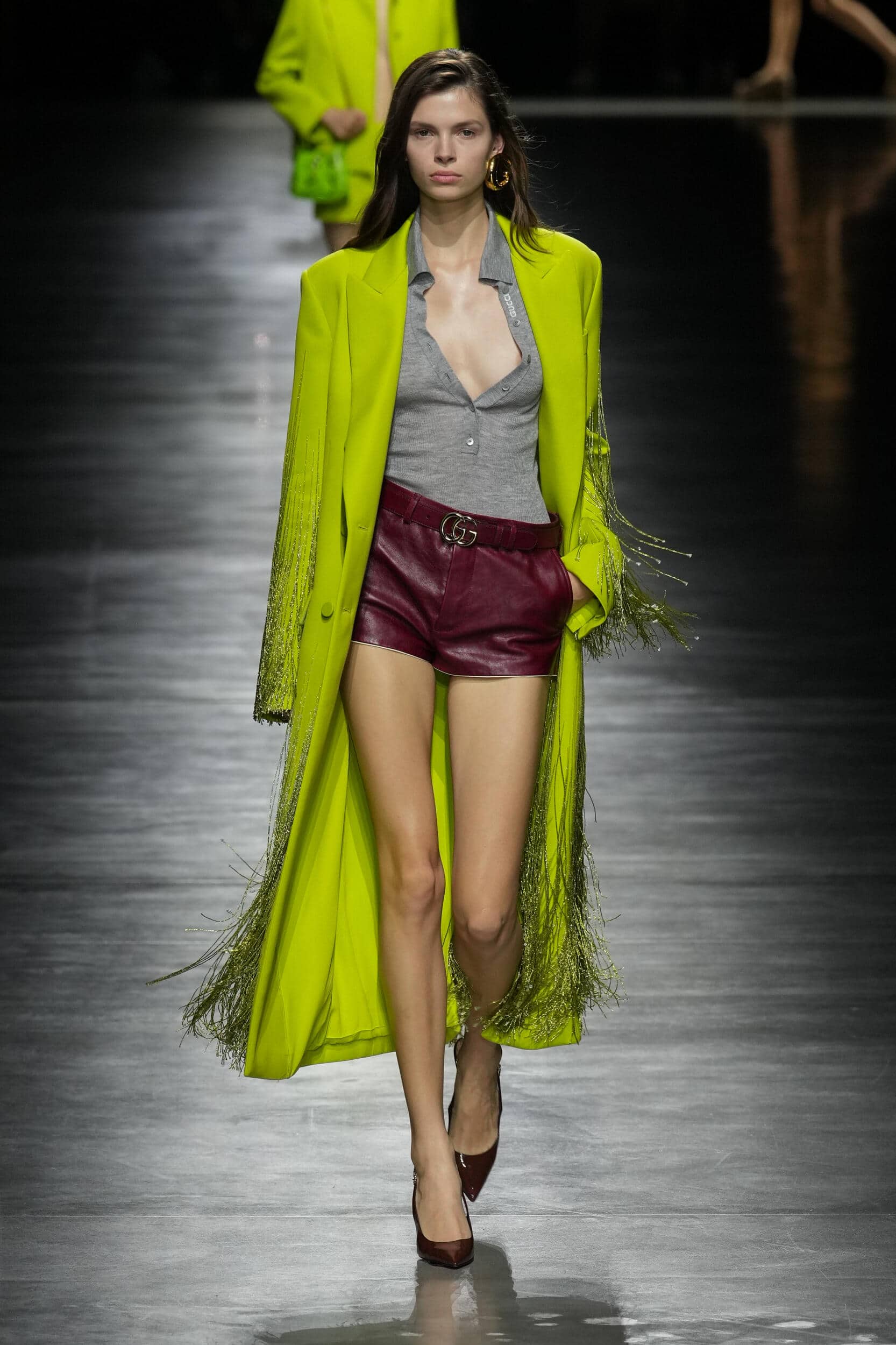 However, Gucci, under the discerning craftsmanship of Sabato De Sarno, became the brand on everyone's lips this season. A resurrection of sultry appeal reminiscent of Tom Ford's era, De Sarno's Gucci was a love letter to the leggy aesthetics of the '60s, shaped with the defiant forms of the '90s. Mini of the most mini skirts, duchesse satin party dresses adorned with crystal gridwork, and teddy-grazing lace-edged slip dresses were evocative statements, weaving a narrative of upfront sex appeal with the unapologetic, leg-baring shapes.
"In Brief" emerges as a delightful distraction, where abbreviated hemlines express joy, audacity, and sophistication and perhaps reflect our socio-cultural zeitgeist. Still, if there is one thing for sure, pairing them with sky-high stilettos and a tailored blazer, you're not just dressed to impress, but are you ready to command the room?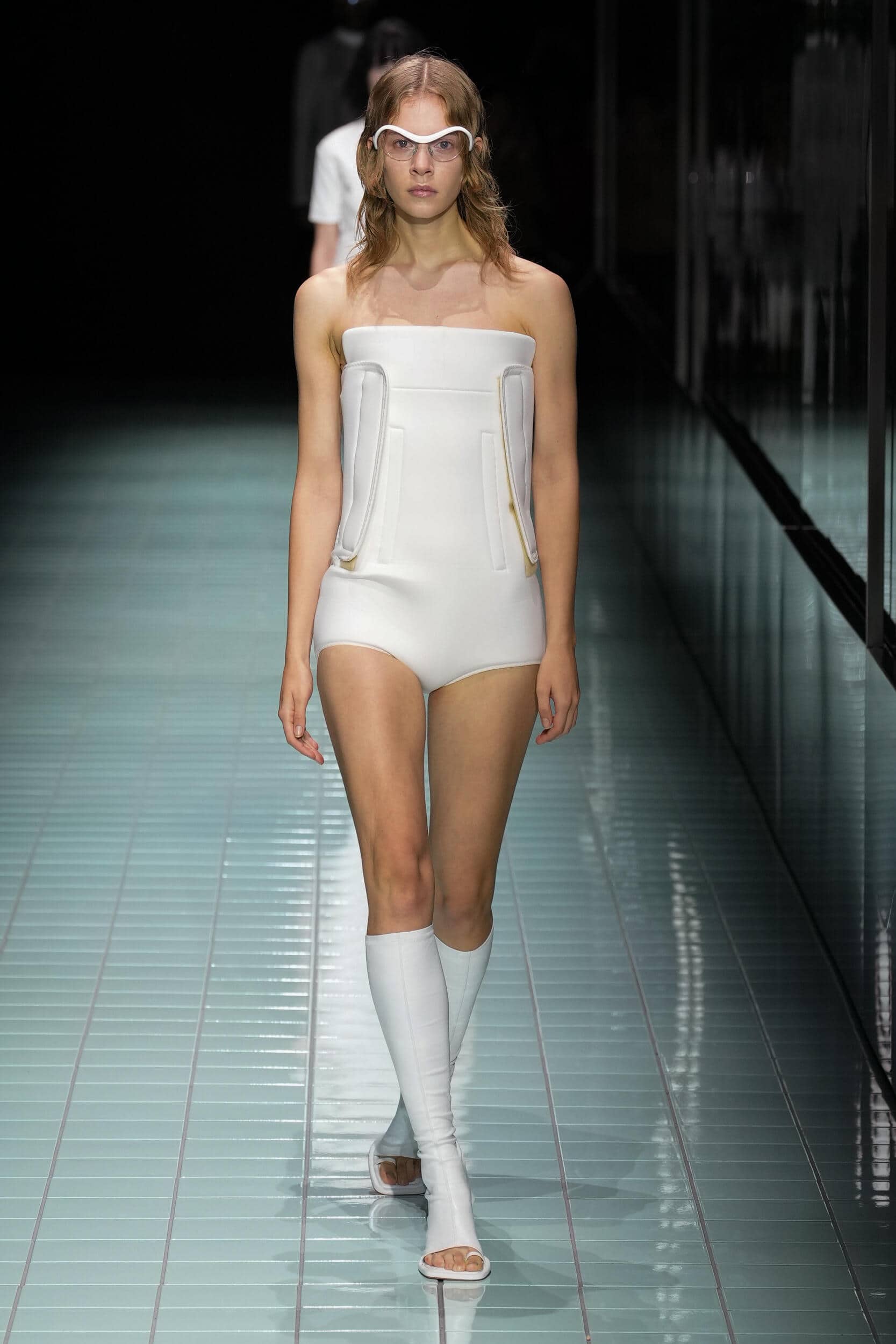 ---