Men's fashion has undertaken a paradigm shift, embracing gender inclusivity and reimagining traditional workwear to cater to diverse audiences. The trend is not confined to aesthetics; it mirrors a societal change in masculinity norms and fashion expectations. The designs were accessible, meaningful, and indicative of a fashion renaissance in menswear. This season, delicate design elements traditionally associated with womenswear made their way into menswear, offering a fresh perspective and giving rise to a sophisticated eveningwear trend. Draping, sheen and sheer materials, and skin-exposing cuts have been cleverly incorporated into menswear, adding an element of elegance and redefining traditional masculinity.
Menswear has entered a renaissance period with elegance and versatility at the core of this trend, with fashion houses like Saint Laurent, Dolce & Gabbana, and Loewe leading the way towards a new meaning for menswear. JW Anderson used sparkling surfaces to accentuate fabric manipulation techniques and introduced subtle draped effects in tops worn back with obligatory high-waisted wide-leg trousers. With its inherent sheen, Satin played a critical role in emphasizing design features standing out for its lustrous sheen that accentuated several draped designs seen at Giorgio Armani and Dolce & Gabbana, whose sheer tops and fluid trousers were a pleasant departure from the expected. At the same time, tailored jackets were cut with hourglass shapes, redefining a focus on the waist.
Shorts are omnipresent this season, from the seductively shortest to knee length. Ami paired abbreviated items with a cropped sweater, worn with the season's soft socks and flat brogues.
The V-neck style, another significant component of this trend, added a sensual touch to tops and jackets. Deeply cut, these designs exposed skin, embracing a redefinition of masculinity. The concept extended beyond knitted vests, infiltrating elevated woven tees. Rick Owens and Saint Laurent's Anthony Vaccarello offered collections embodying this trend, featuring light, sensual, and fluid designs. These presentations displayed a harmonious balance between hard and soft, classicism and innovation. Tank tops with deep décolletés were layered under bold jackets or worn openly, exposing bare shoulders; high-waisted pants were cut at the ankle or left to drape over boots. The transformation of everyday sweatshirts into high-fashion eveningwear underscored the theme of reinterpretation. And print, too, demonstrated the feminine side of this masculine equation in leopard spots and polka dots that appeared on sensually wrapped shirts and one-shouldered tops with flowing necklines, bow ties, and high-collared shirts, encapsulating the spirit of this inclusive masculinity.
Beyond the aesthetic transformation, this trend indicates the societal shift in perceptions of masculinity and the evolving expectations of men's fashion. The message is clear: Conventional workwear is reimagined, and gender-inclusive designs are not just welcomed; they are celebrated.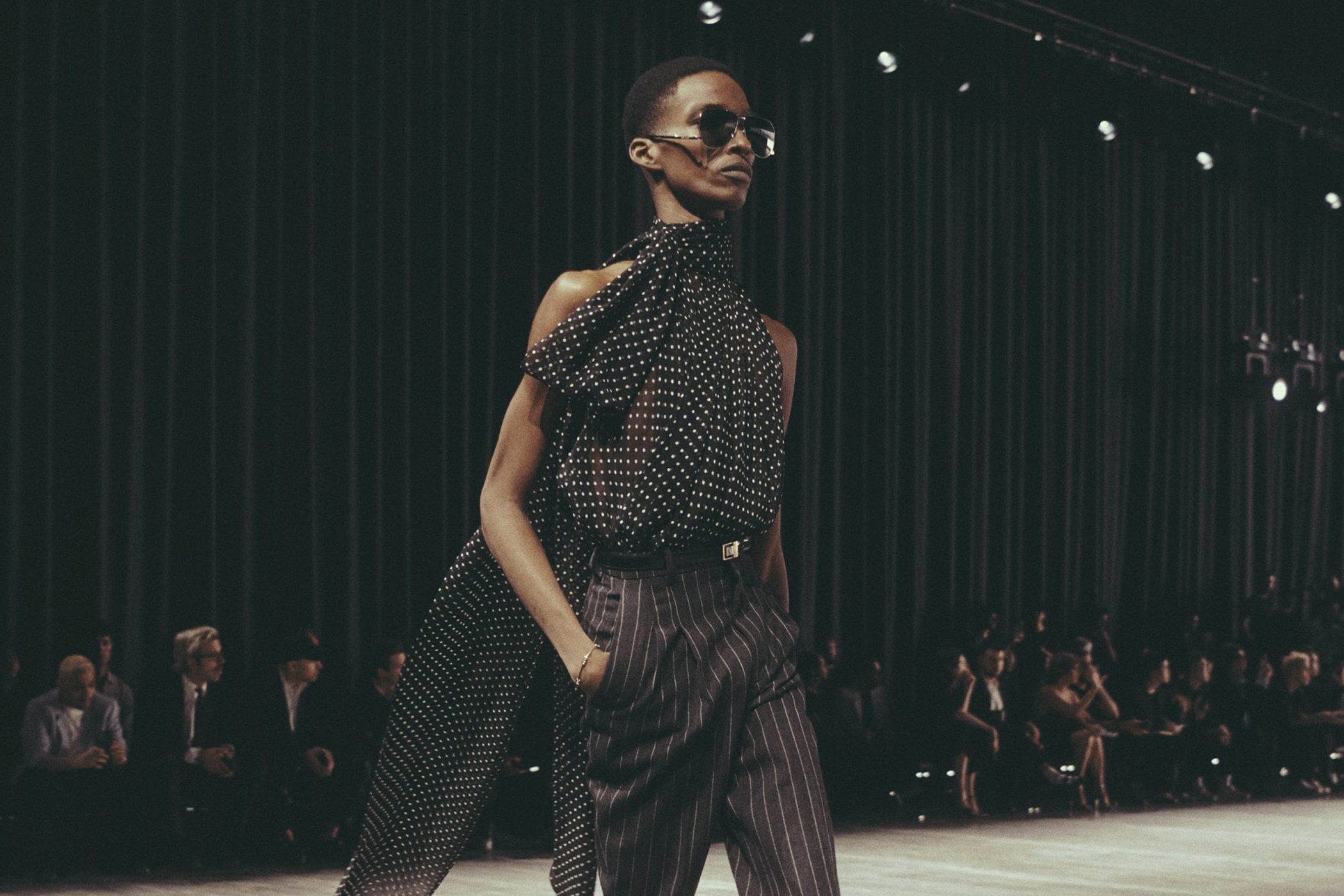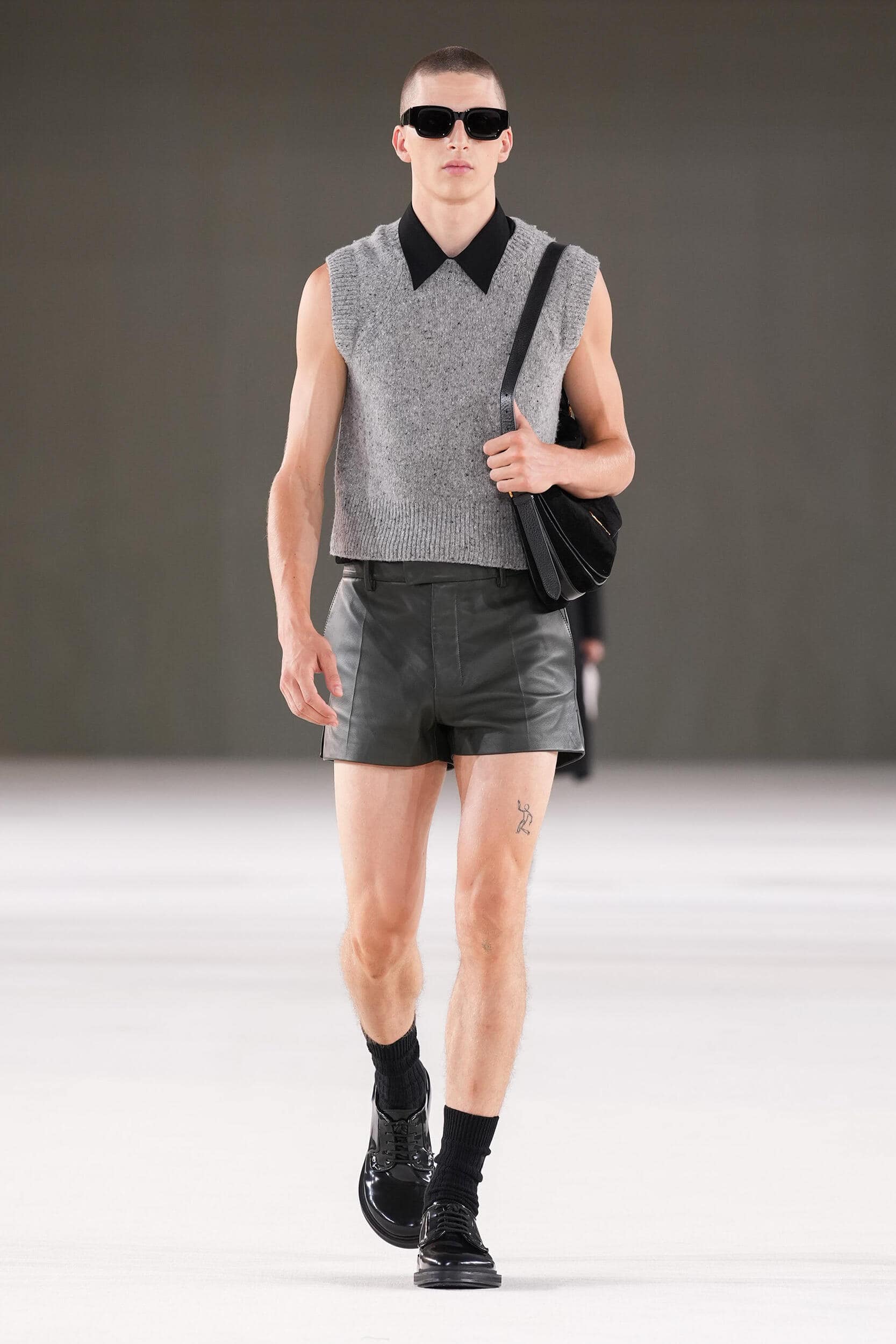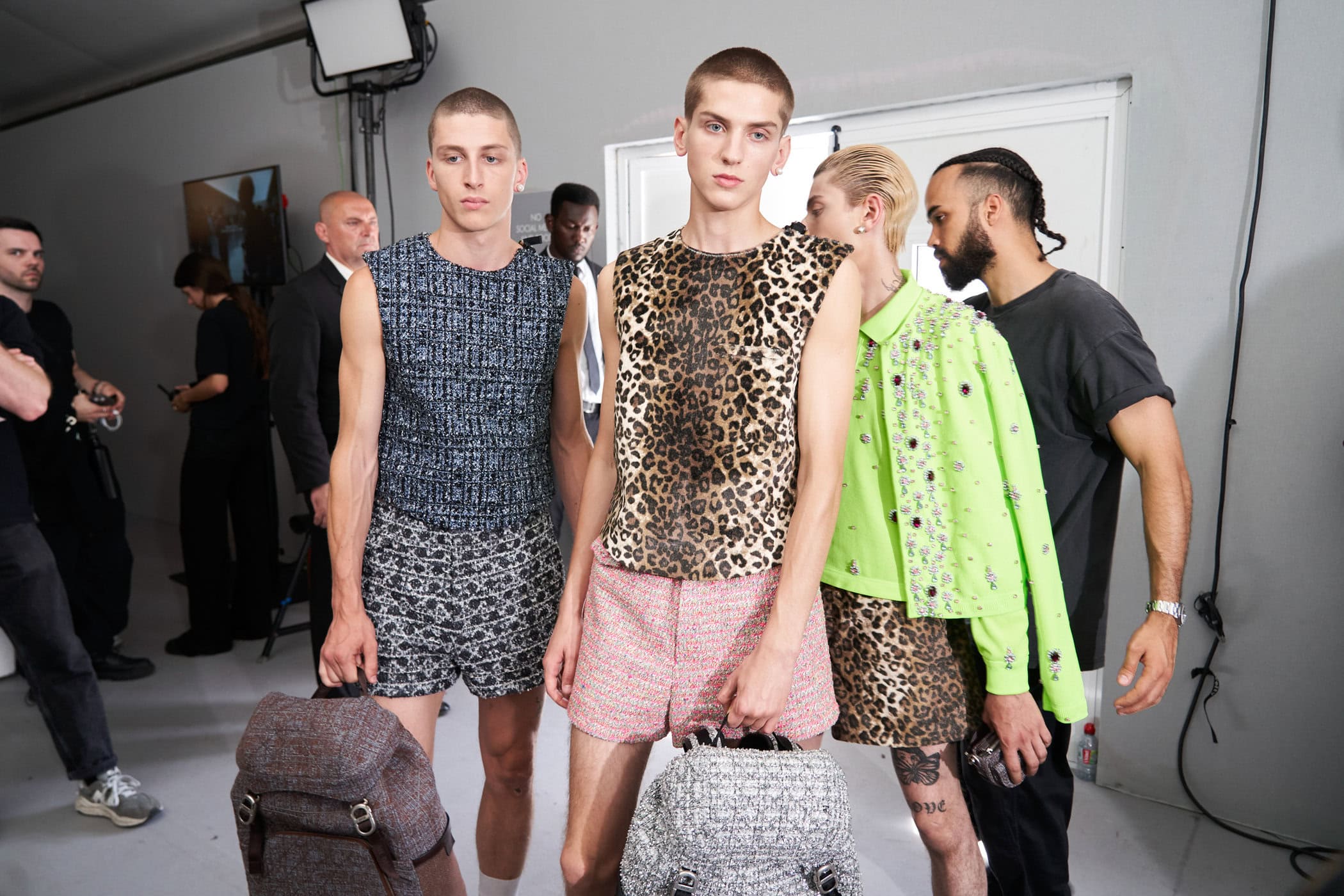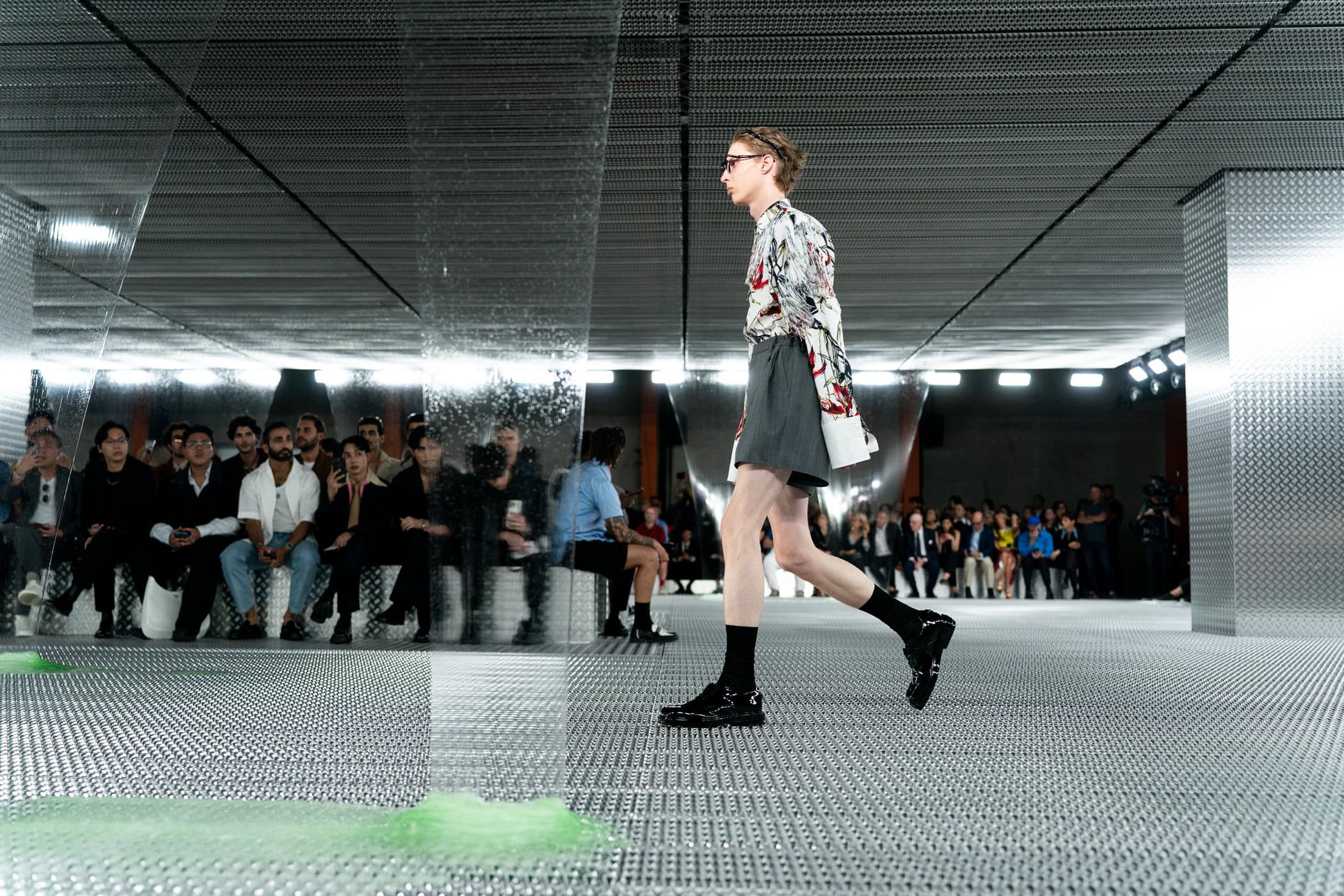 ---