---
In the busy modern world, it is often difficult to admit the importance of simplicity. Drawing on the power of a simple layout, creative director Franck Durand and photographer Juergen Teller take a candid approach to the advertisement of the Isabel Marant fall 2019 ad campaign.
Being one of the most influential art directors today, Franck Durand knows strong art. His style caresses a canvas that wants to show reality. And even though fantastical fiction worlds attract and distract the eye, what people actually connect to are visuals showing an accessible reality. Here, he takes us into the outdoor park of France's Jardin du Palais-Royal, a place any local, tourist or even Isabel Marant model can experience.
Juergen Teller is no stranger to capturing the achievable elegance of Isabel Marant. In this ad campaign, he takes a similar winning attribute from his work in a spring 2018 campaign: strong simplicity. White borders and large font: two simple aspects of these images, yet they contribute to a much larger impression. From these two aspects, the campaign promotes the unforgettable message that these clothes are Isabel Marant design and you too can be wearing them in France's Jardin du Palais-Royal or even the park in your own neighborhood.
Through the complex simplicity of the fall 2019 campaign, Durand and Teller utilize stark backgrounds and the brand name to curate and invite all to an Isabel Marant "day in the park."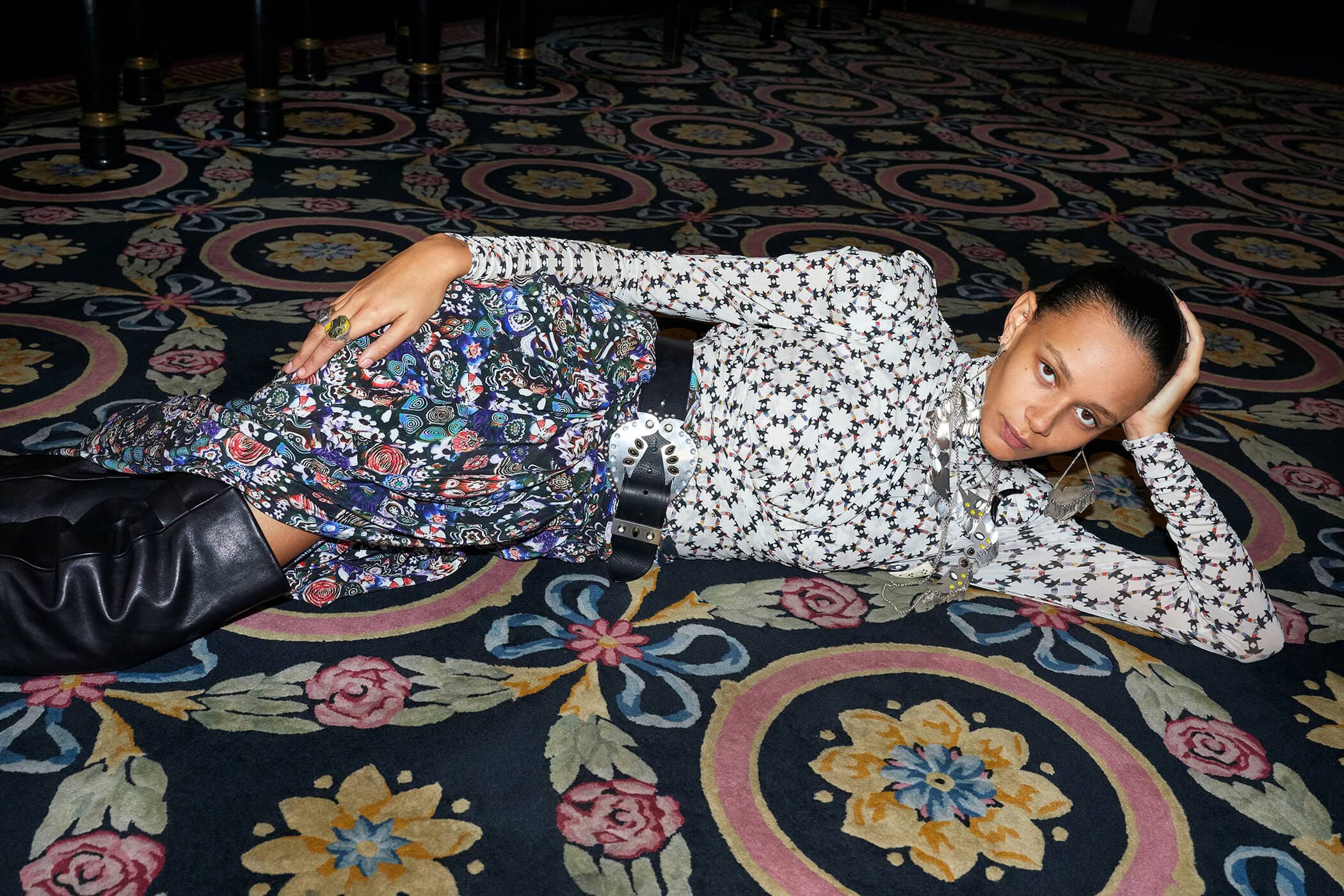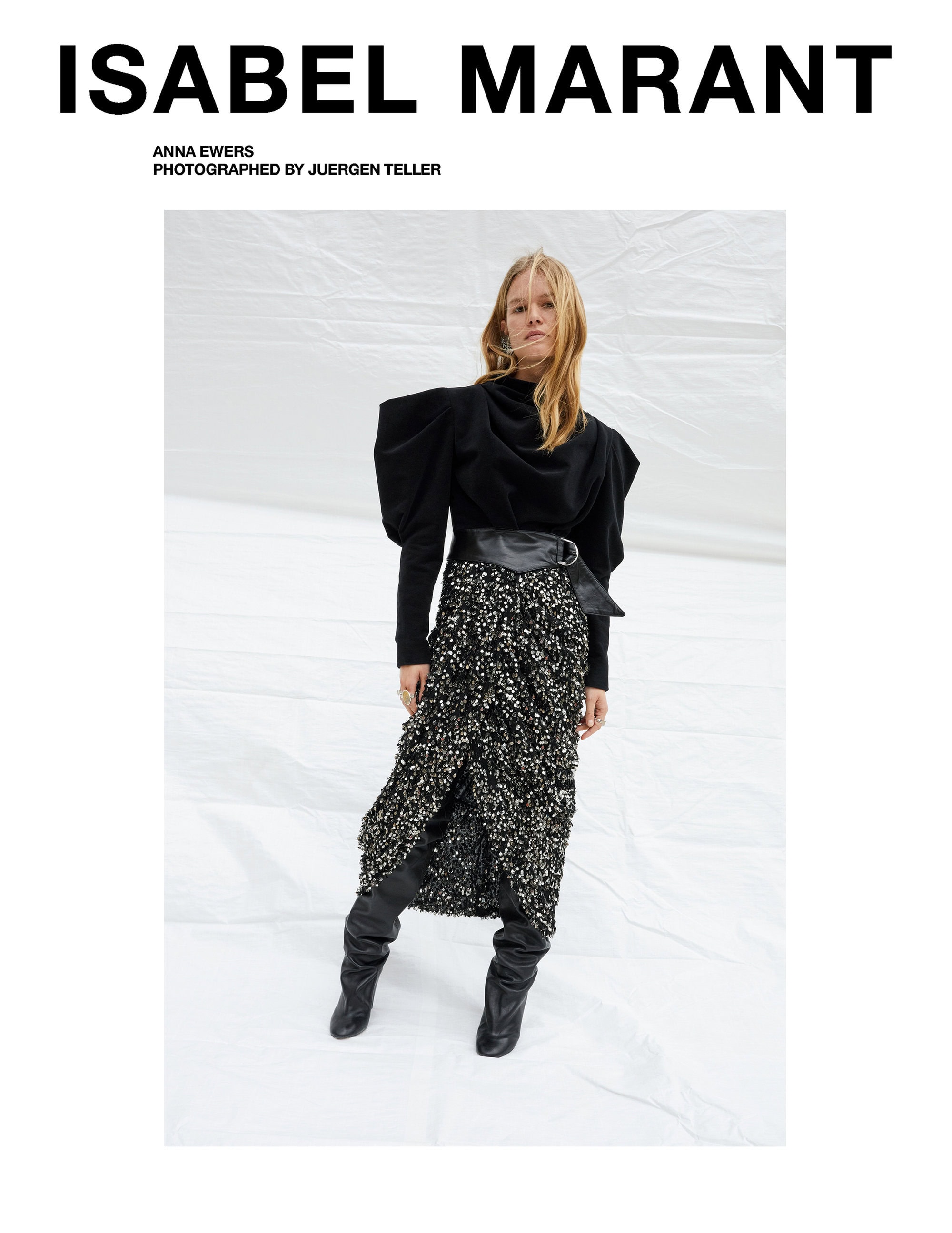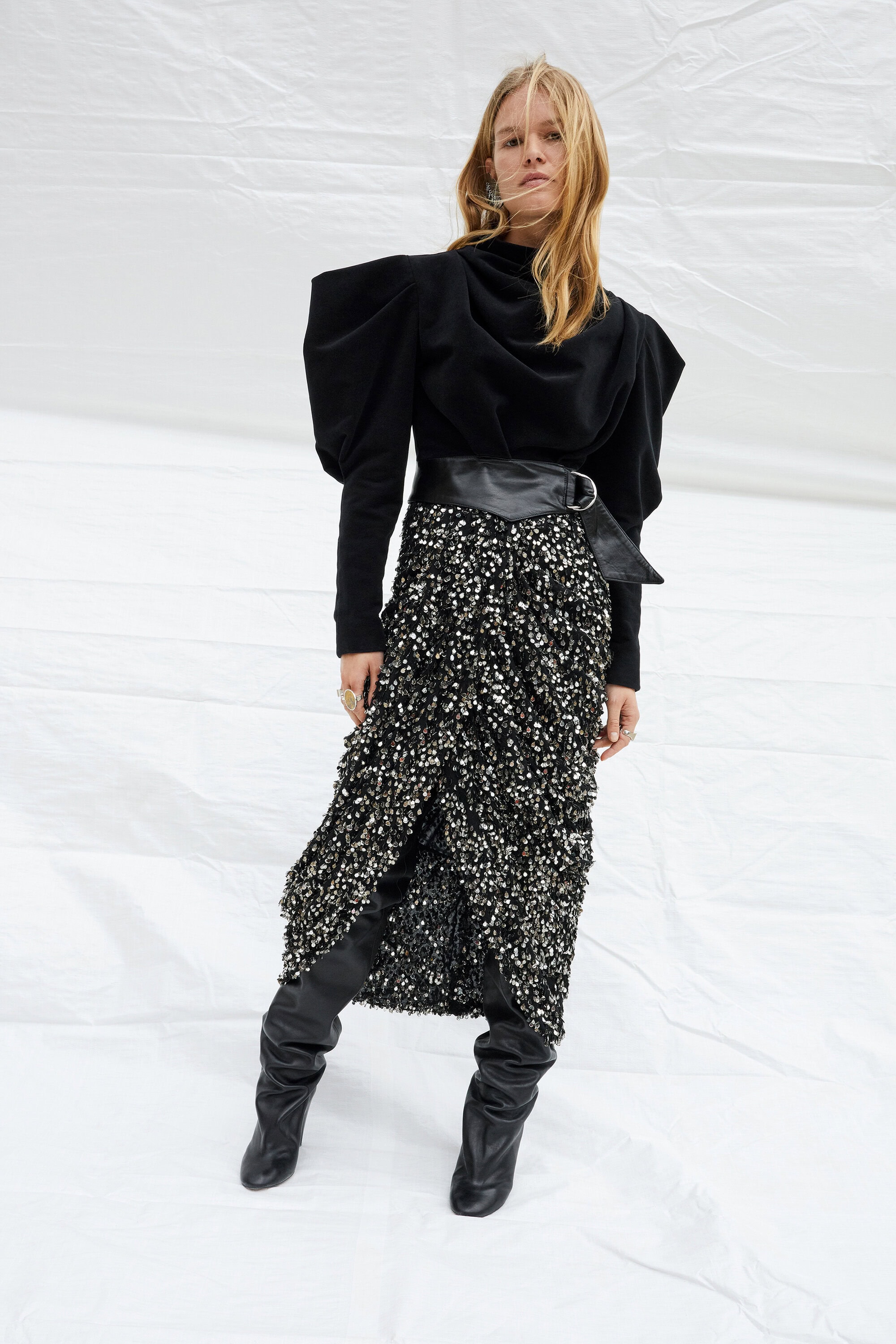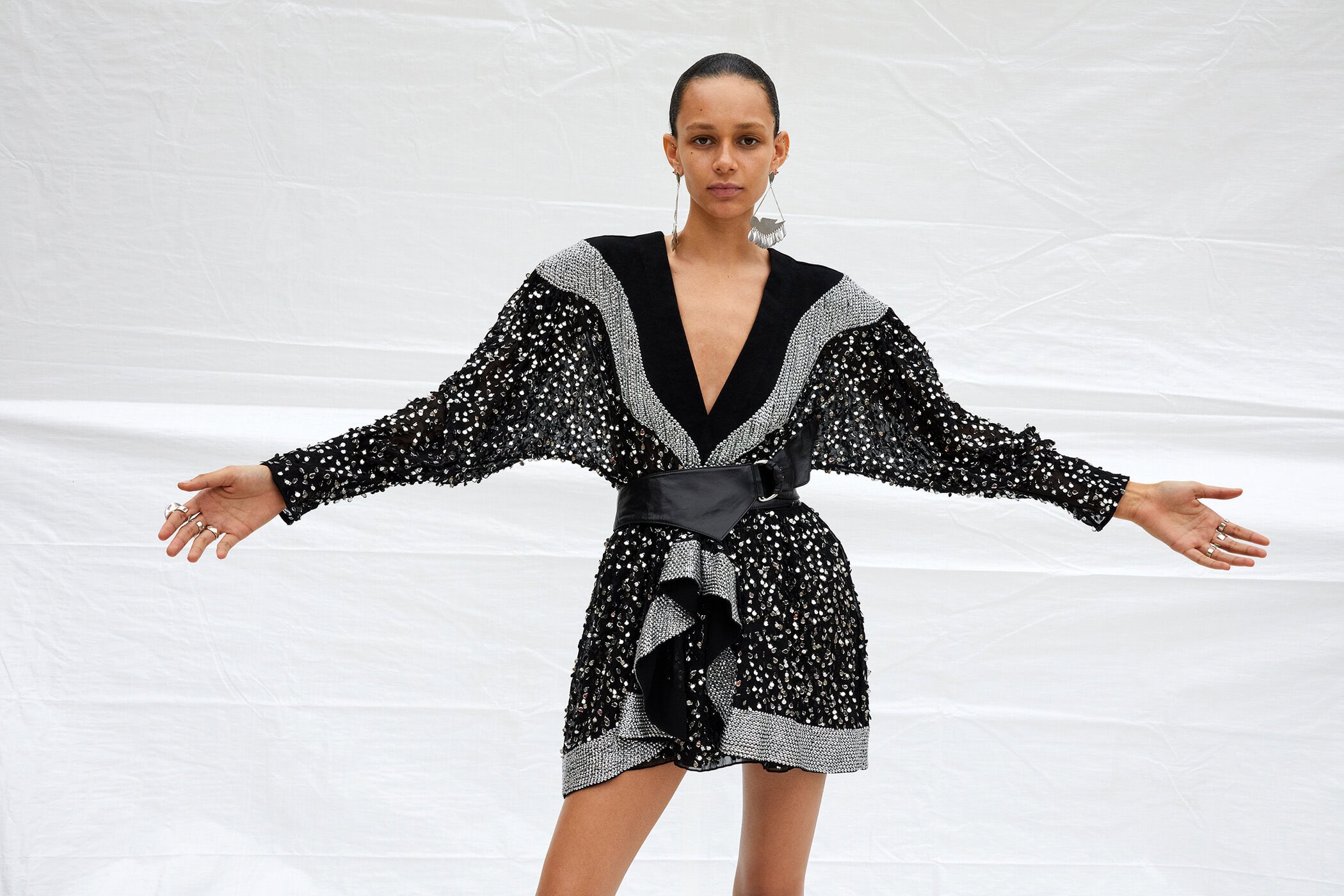 Isabel Marant Creative Director | Isabel Marant
Agency | Atelier Franck Durand
Creative Director | Franck Durand
Photographer | Juergen Teller
Models | Anna Ewers, Binx Walton, Cara Taylor, Parker Van Noord, Rafael Mieses
Stylist | Geraldine Saglio
Hair | Damien Boissinot
Makeup | Lisa Butler
---