When the Parisian spirit meets New York chic. Taking a new step towards its global expansion, Isabel Marant unveils her new American flagship store on Madison Avenue, New York, designed to honor the strong ties that link the two fashion capitals.
Located at 677 Madison Avenue, right next to Central Park, the 2960 sq ft space -Isabel Marant's largest store to date- takes over two entire floors. The Isabel Marant Women's, Men's, Étoile and Accessories collections are displayed in a setting that brings together Seventies references, a House signature, and the industrial vibe, typical to Manhattan.
At first sight, the architecture conveys a true passion for craftsmanship. The building's facade is sleek and elegant: decorated with engraved concrete panels revealing an authentic attention to texture, it also encases two large display windows catching natural light. The concrete floor, adding a mineral touch, is dotted with natural stones and terracotta tiles, bringing traces of nature into urban life.
Mirroring the artful sophistication and pioneering spirit that defines the French designer's aesthetic, the concept of the store was developed by Marant's studio in close collaboration with a group of local talented young designers and artisans. On the ground floor, visitors discover the Women's collection, displayed on artisanal podiums and hangers. Artist Arnold Goron, a longstanding House collaborator, designed the space's centerpiece, a bright pink table showcasing this season's key accessories, as well as an impressive colored metal sculpture located at the foot of the stairs.
Inspired by the concept of "cabinet de curiosités", a common thread for all Isabel Marant stores, the furniture is an eclectic mix of statement pieces: a fluffy Berber sofa sits next to fibre porcelain display units, hand-carved wooden shelves and imposing floor-to-ceiling mirrors. While mostly pared-back and minimalist, the space is decorated with touches of color: green, pink and yellow accents adorn the mural installations, mixing intriguing sculptures and travel souvenirs, while the shoe section is revealed by a vibrant yellow shelving unit.
With this New York flagship, the designer, who opened her first boutique in Paris in 1998, will have 66 stores open across the globe.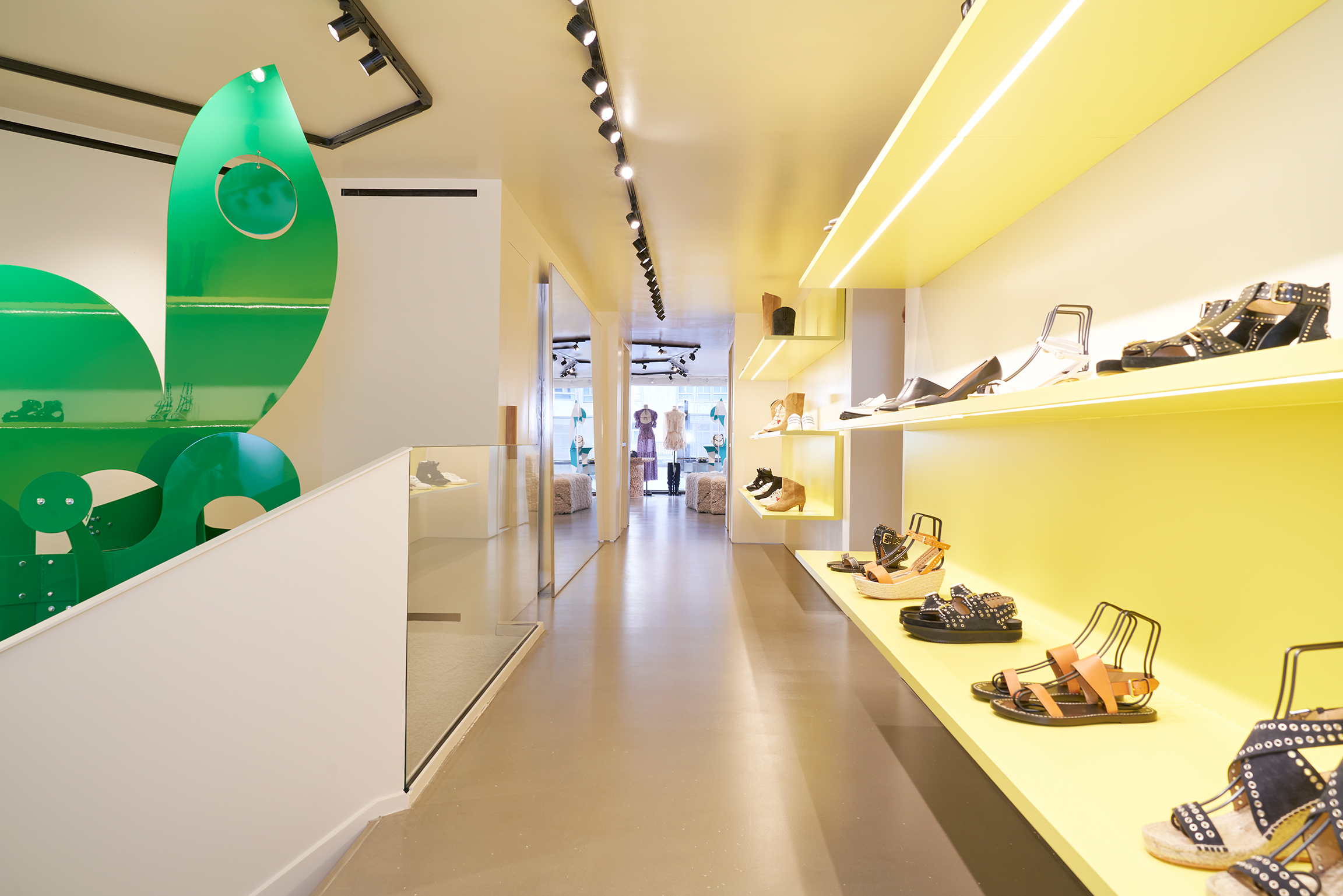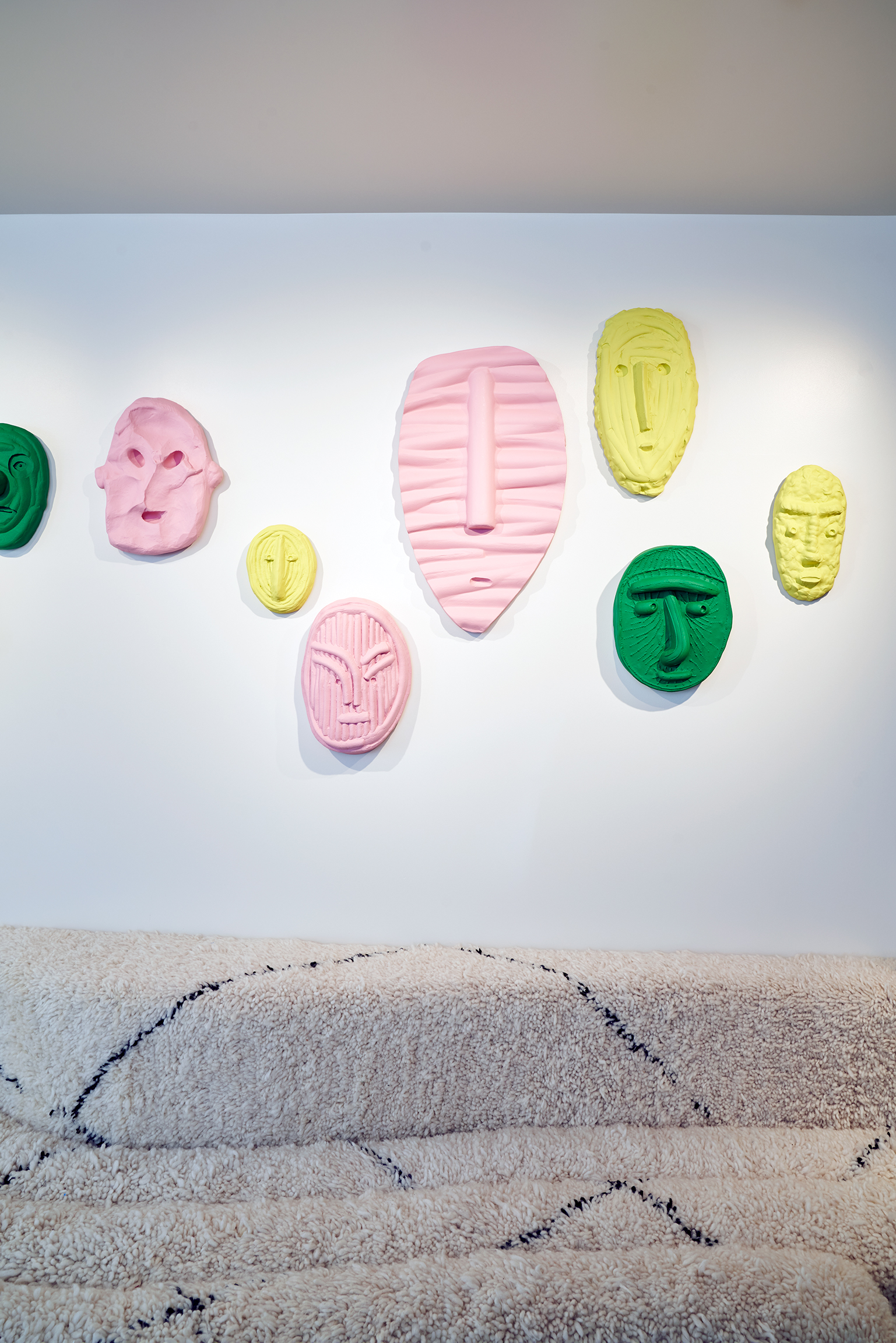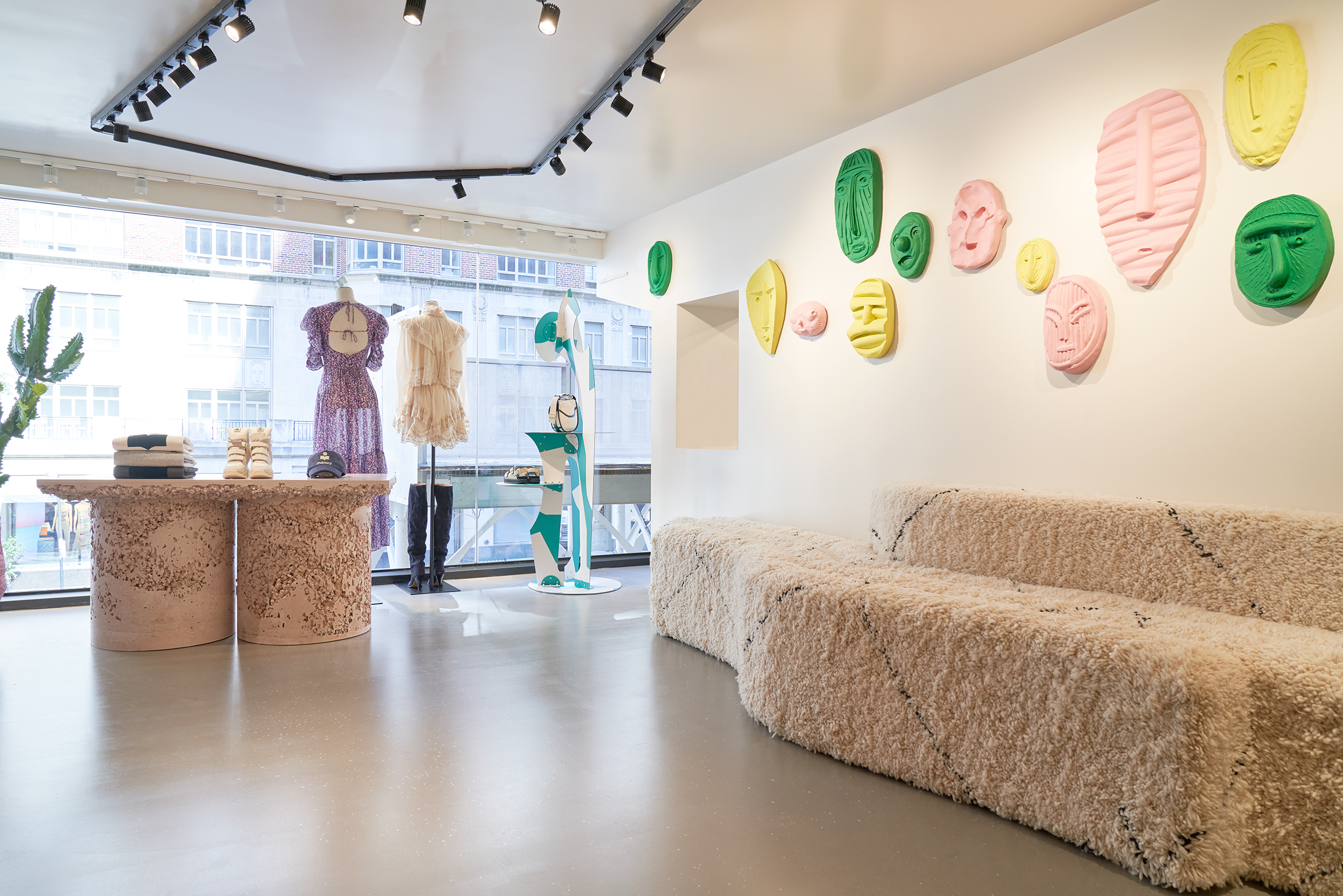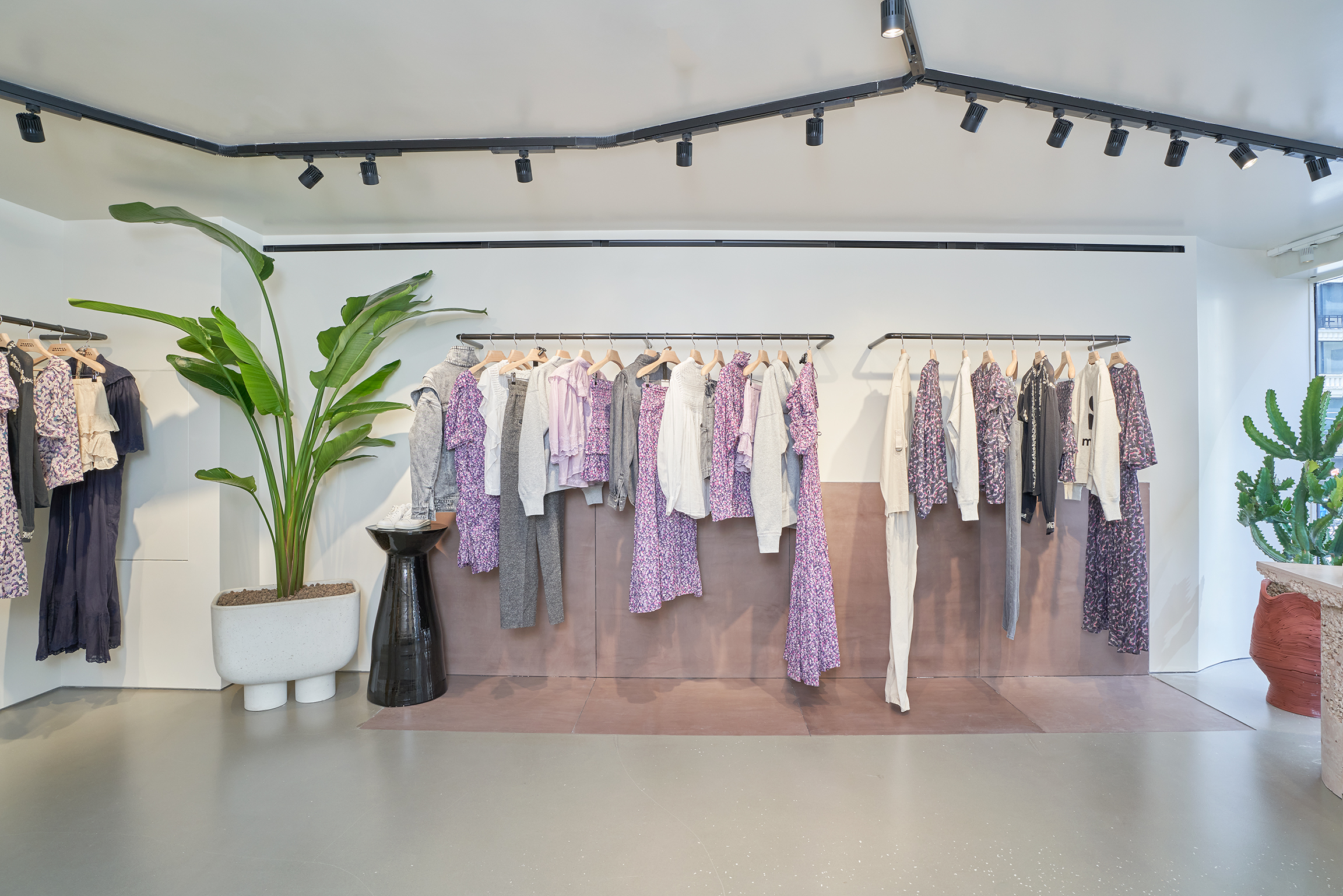 Location
677 Madison Avenue
New York, NY 1065
---