---
One of Paris' most prolific and raconteur of designers, Isabel Marant, has opened her 28th store on rue Saint-Honoré, in the neighborhood of Place Vendôme.
The 110 square meter location drew inspiration from the 1960s French experimental movement respecting the historical structure of the building. The space was developed by Marant's studio in close interaction with a group of talented young European designers and artisans, mixing intriguing sculptures and pieces of design that remind her travel souvenirs. A fluffy Berber sofa surrounded by a forest of fiber porcelain, hand carved Oregon pine podiums and rocklike textured corked tables acetate the space.
The designer, who opened her first boutique in Paris in the late nineties, will now have 28 stores open across the globe and will continue to expand her network to Milan, Rome, Barcelona, Beijing, Chengdu and Bruxelles within 6 months. This new Parisian address will house the main line, a selection of the casual and affordable Isabel Marant Etoile collection, and her line of handbags and shoes, as well as her brand new man collection.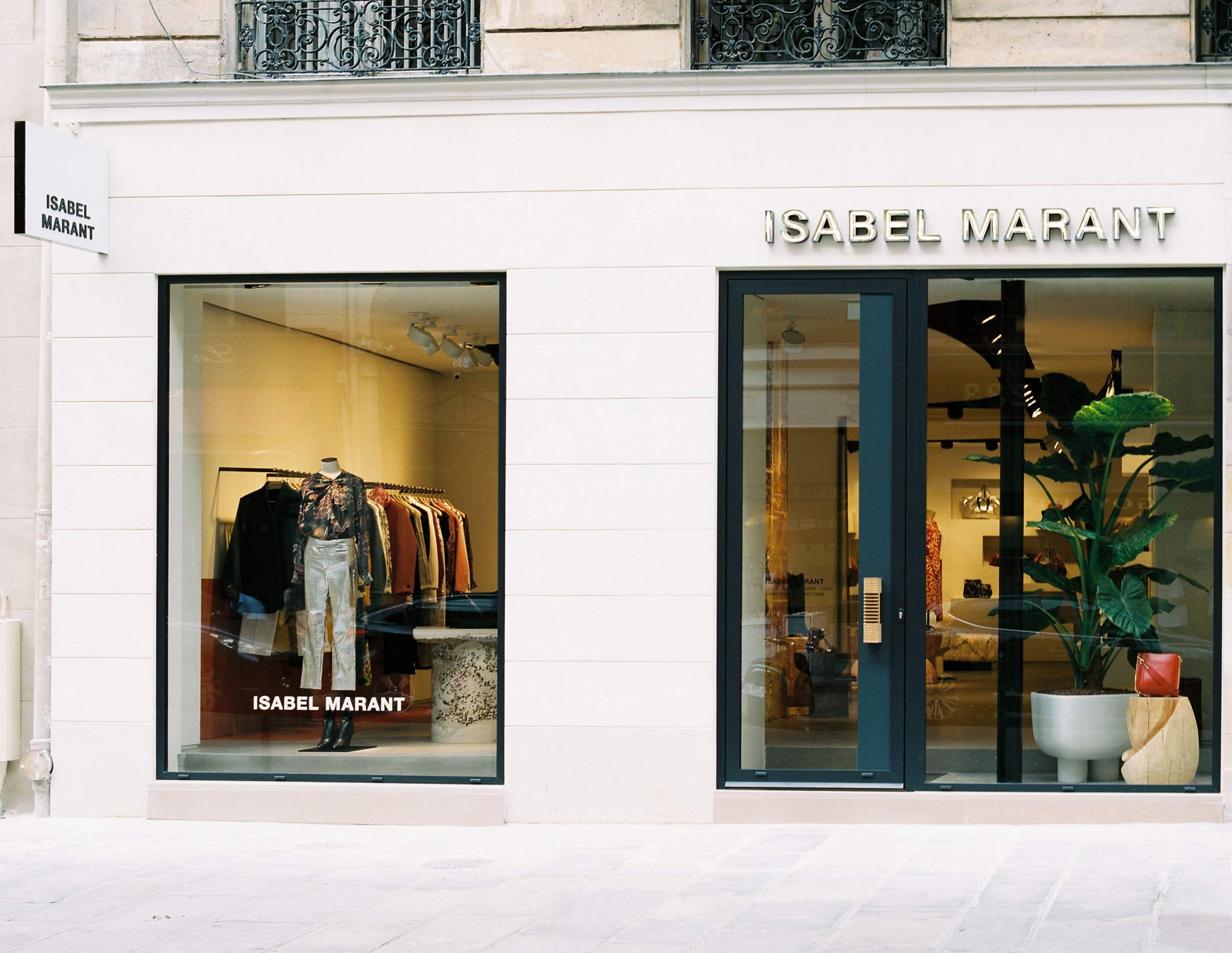 Location
354 rue Saint-Honoré
75001 Paris France
sainthonore@isabelmarant.fr
T +(0)1 42 33 01 44
Hours
Monday to Saturday: 10AM to 7PM
Photos | © Marion Berrin
---